This day can become overwhelming. When the time comes to book "Day 2" of your appointments, make sure you give yourself a week in-between these two appointment days and don't do it back-to-back. Allow yourself time to digest the first day, followed by the opportunity when you return for your next set of appointments, to possibly sneak in the extra questions you may have – for instance, we were able to briefly meet with Rebecca again at Kitchen Culture.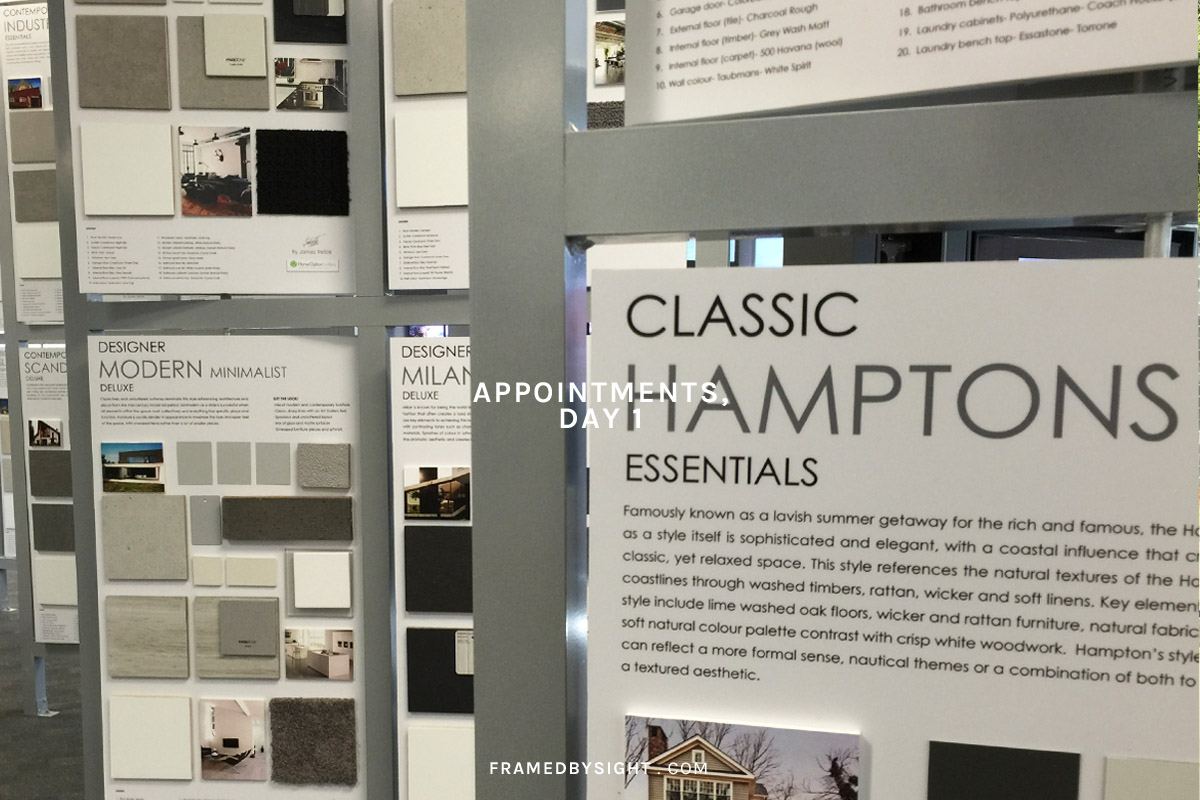 If you haven't already, make sure you go to PGH Bricks & Pavers prior to your appointment. This is not walking distance from the Eden Brae head-office and if you don't do so prior, you will waste your morning making rushed decisions on your home build – or you'd need to reschedule your appointments again last minute.
This was a full day of appointments, 9.00am to 3.00pm:
View each appointment for detailed information.
2