In previous renovations, we've had mixed experiences with trades people. I don't have immediate family and friends who could work through some of our upcoming installations to reduce costs.
However, knowing we would be over charged in some areas, there was peace of mind that our home would be next to complete on day-dot when we move in.
Tiles
We all love tiles. They make a solid statement to your home but boy, do they charge you an arm and a leg for every square metre. Think about why you want to spend "that much" on your tile selection – is it quality, design, feature or texture? These all are part of the decision making process, but at times, upgrading from a white tile to a larger white tile simply to have a larger may not be a priority if you're trying to stick to a reasonable budget.
Read more > Eden Brae Supplier: Di Lorenzo Tiles
Cabinets and Joinery
The kitchen needs thought and effort behind designing this space and since I was removing the butler pantry, I needed to include additional cupboard space in lieu of the deletion.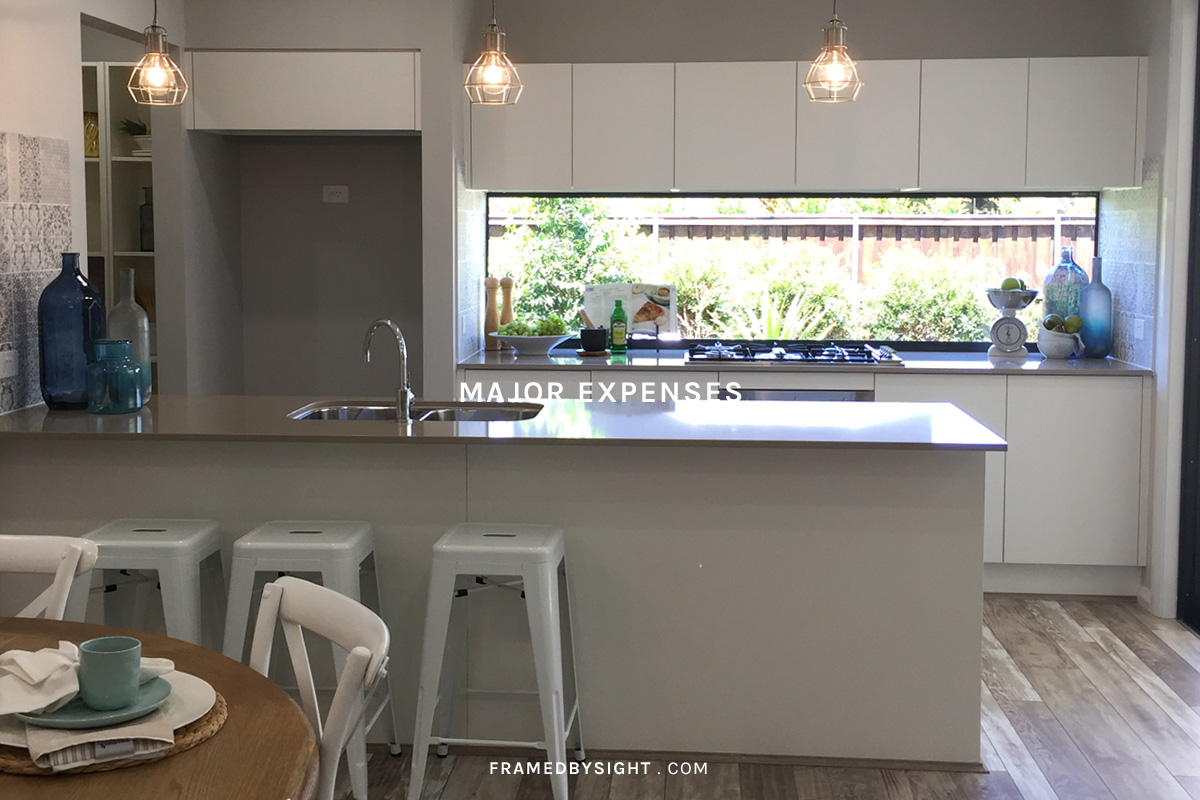 Functionality is the most important to think about – is there enough bench space, can you move around the kitchen logistically? Is your sink close enough to your oven and fridge that you're not moving from one end of the room to the other? Then, secondary to this is, how does your kitchen connect and integrate within the rest of your home.
Our kitchen and bathroom revamp was expensive. The house base package price included stone benchtops (AU$1,000 promotion offer) and laminate cabinetry.
Read more > Eden Brae Supplier: Kitchen Culture
Electrical and Lighting
Wow. This truly surprised us. Unless you know an electrician, it was a fun exercise to initially put together with on the spot pricing. But as each AU$80+ here and there added on for a light fitting, followed by cabling provisions for TV and wall units, this process came head-to-head with #shockedface as the price kept creeping up.
Read more > Eden Brae Supplier: Home Smart Innovations
Built-in-wardrobes
We deducted all the included wire shelving from the built-in-wardrobes and gained a small credit. That said, as there are five bedrooms (four bedrooms and the fifth, we're converting to a full-size study), to replace each built-in-wardrobe with other shelving (inclusive of a walk-in-wardrobe for one), we're expecting this to cost anywhere from AU$5,000+ based on previous experience.
Alfresco and Outdoor
We had concrete works quoted for pathing either side of the house and the front house entry. The quote was over AU$8,000+.
We did also inquire about adding tiles to the plain cement alfresco area (approx. 10-metres wide) and again, as tiles are so costly, at this point in time, it is not a priority or within our budget to do so.
We will address this once we move in.
Landscaping
This will be a fun next project post- house build. I look forward to laying the turf and designing our greenery over the next year. We're estimating approximately AU$3,000+ for initial landscaping costs ie. grass and a few trees which we will do ourselves. We're on flat block, but clay soil, so the flat land is a positive, whilst the clay soil will need some effort. If you're on a sloped block or require retaining walls to hold soil, we've been advised this could add to your budget significantly anywhere from AU$20,000+ (depending on your block size). We're also considering adequate drainage around the edging of our land which we're estimating at least AU$5,000 but we have not had this quoted as yet.
4