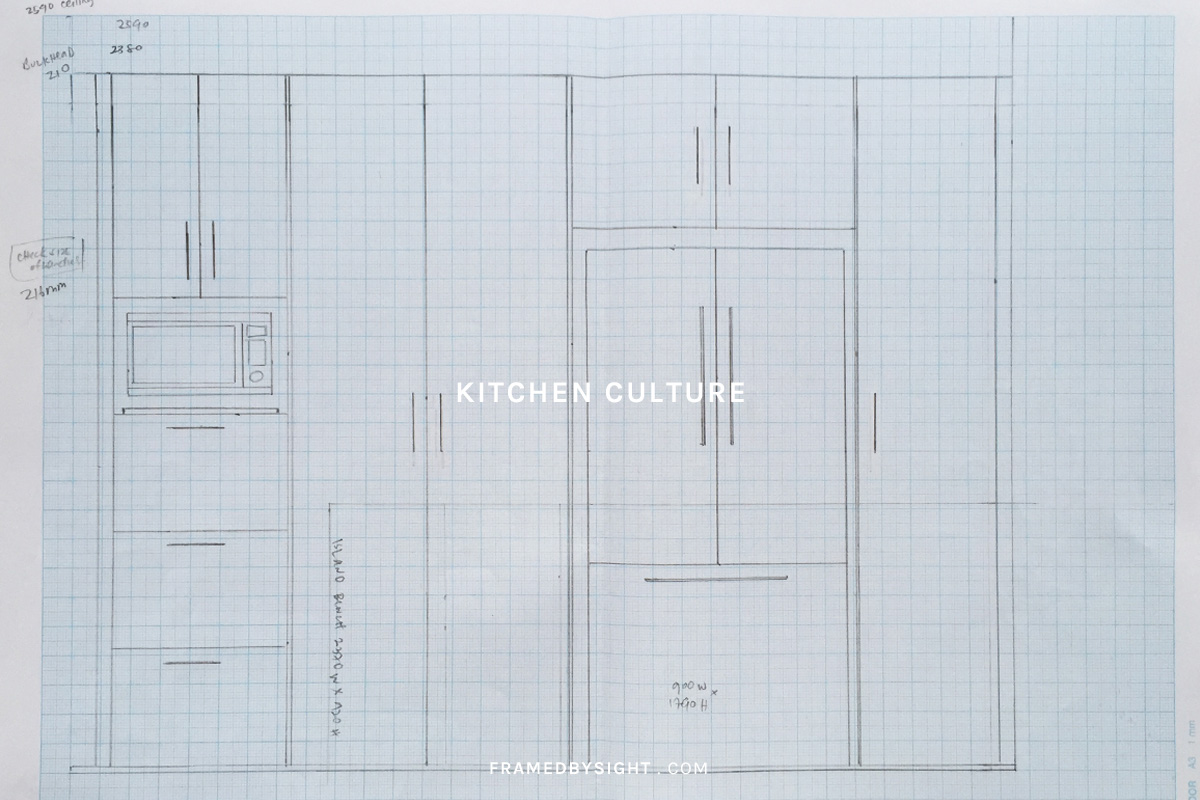 Rebecca Wells at Kitchen Culture was brilliant. I really enjoyed working with her on the kitchen project.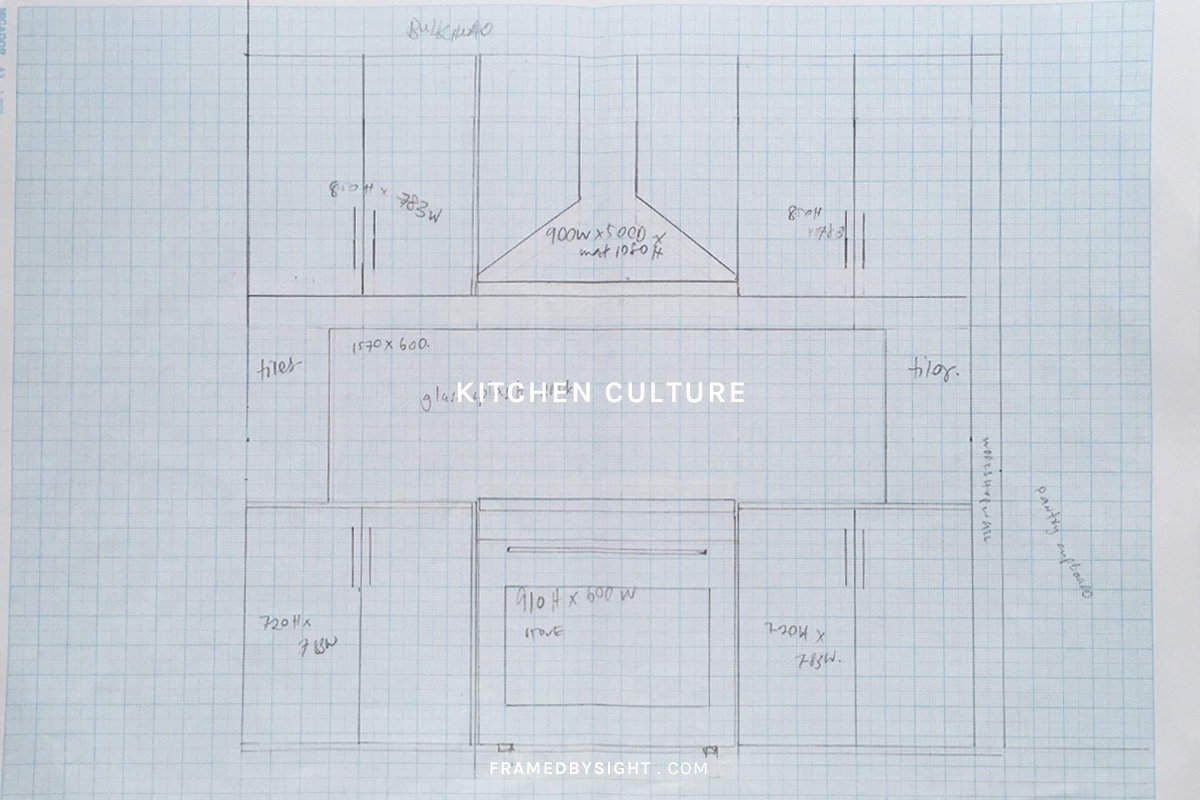 Ahead of time, we planned out our initial kitchen idea on paper before our appointment.  If you can work well with graph paper and dimensions, have a rough sketch with a ruler and pencil, even if it's not accurate. The team here will tell you what's possible – and what's not. As time is limited, it is very important to attend this appointment with clear kitchen ideas of what you're wanting. If you're not comfortable with drawings (this is just me being visual), bring images saved on an iPad, magazine clippings, or have printed pictures to show – this will help with the planning of your kitchen build.
Both the kitchen and bathrooms are one of the most expensive areas in the home. We have experienced both a full-bathroom and kitchen renovation in the past, so we knew modifications were expensive, especially additional cabinetry and drawers. Be prepared to pay in this area of the home if you're wanting to add extra cupboard space.
We removed the butler pantry completely. This has become part of a bigger workshop/add-on to the garage, aka man-cave. I was determined however, to ensure I maintained adequate cabinetry to replace this space.
The house base package price included stone benchtops (AU$1,000 promotion offer) and laminate cabinetry.
Modifications included:
Upgraded all laminate cabinetry to polyurethane (aka 2-pak)
Added a microwave tower, a pantry cabinet, widened the island slightly to include an additional narrow cabinet next to the sink plus a flush bar-back cabinet on the other side of the island, as well as overhead cabinets next to the stove area
Added waterfall stone benchtops to the sides of the island bench
Due to higher ceilings (than standard) in the kitchen, modified the bulkhead to increase the cabinetry sizes
Soft close hinges to all cupboards
Full-floating bathroom vanities instead of semi-floating. There are kick-panels below the vanities (if semi-floating), so do check this before approving. It is an additional cost to remove the kick-panels due to reinforcement required in the walls.
Cost: AU$19,422
In addition to included build provision.
If you're looking for kitchen ideas, Pinterest is a great source. I have a kitchen mood board, so feel free to have a look.
After this appointment, all remaining correspondence is via email. We were able to sneak in another brief catch-up with Rebecca on our Day-2 Home Option selection appointments just to finalise our discussions. We found the approval process a little odd as Kitchen Culture would not provide the initial drawings, until after our approval – approval unaided by detailed floor plans. It was then also outlined that a change was permitted at a cost of AU$150, plus an additional fee of $150 per hour thereafter. From previous experience, we've spent less money to renovate a kitchen with a professional builder, yet we're surprised this process is quite rushed in comparison. The only conclusion we could come to, was that it draws out timelines on the greater of your build process, hence the pressure to finalise in such a rigid schedule.
Appointment length: 2-hours
Duration from appointment to final approval: 17-days / nearly 3-weeks
6