I didn't think much of it before our first visit to PGH Bricks and Pavers – take note, the first visit of a few – being more like three. The idea was somewhat vague in expectation and included a car ride of "what colours do you think?" conversation.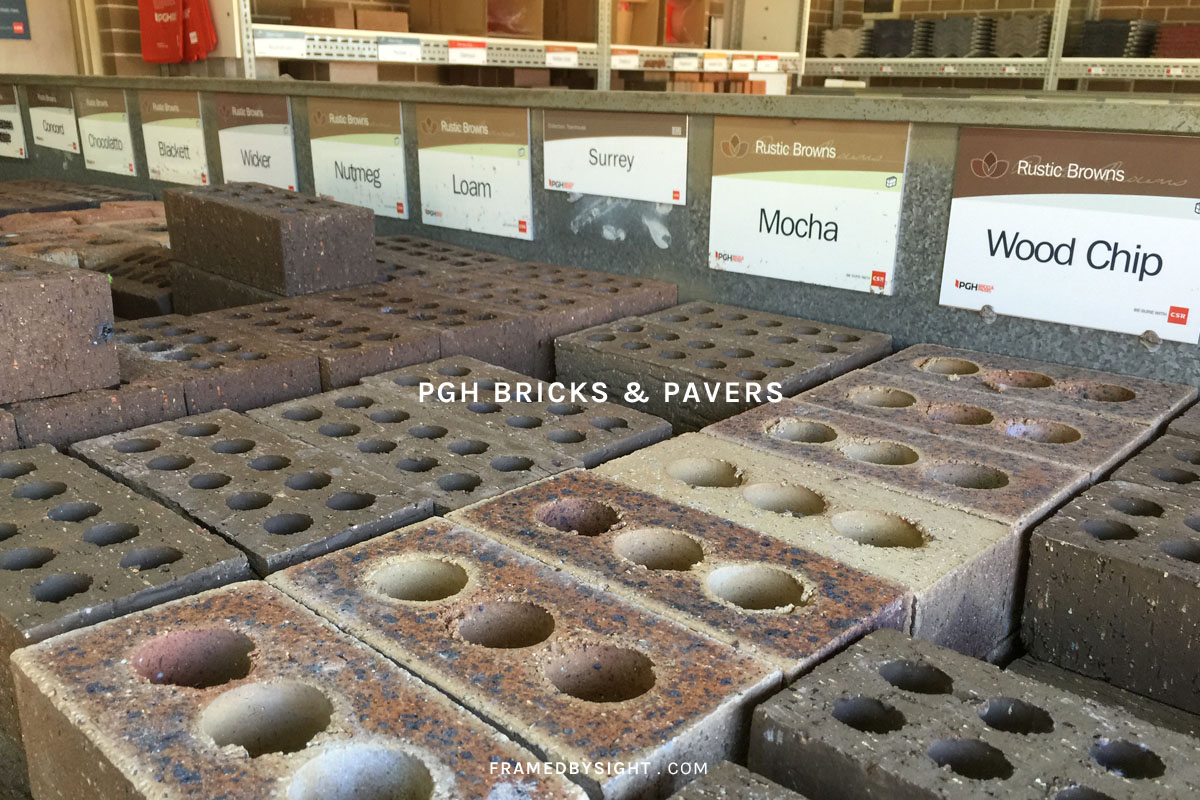 Before we visited, we had flicked through a handful of magazines and surfed the internet for colours we favoured. We also used PGH Colour Touch – a great tool to explore visual colour concepts of your house. With minimal guidance other than what we found on the internet, this was very handy when creating your initial idea before the first visit to PGH Bricks and Pavers. Do give it a go, especially if this is your first time to build. Our main criteria ended up being: dark bricks, matching roof, overall balanced colour scheme.
Upon arrival, we approached the next available consultant and advised we were building with Eden Brae. We were provided a list of the brick types- available and the categories they each belonged to. The brick types are categorised in terms of cost – the more textured and specialised, the more expensive each category gets. You may not think there's much to brickwork – I certainly didn't – but there's Salt Attack Resistance type- bricks, BASIX Solar Absorptance Classification type- bricks, blended colour composites and more.
As part of our Eden Brae Lifestyle Series, category A is the selection of bricks included in the base package price of our house build. Any other brick selection above category A, is an additional charge and considered an upgrade. Whilst walking around, you're provided an indicative PGH bricks price list based on category type- . We upgraded to category D which was an additional AU$2,814 for a double-storey, 30SQ home. To upgrade to category B was AU$1,081 and category C was AU$1,957. There are other category ranges available following D, essentially increasing in price.
| | | |
| --- | --- | --- |
| Category type | Brick range options | Upgrade cost |
| PGH Lifestyle A Range (standard) | Dorset, Hampshire, Kent, Surry, Outback, Coral, Vanilla, Mocha, Sand | Included |
| PGH Lifestyle B Range | Gravel, Cement, Pearl Grey, Ghania | AU$1,081 in lieu of standard |
| PGH Lifestyle C Range | Poa, Festuca, Wheatgrass, Bamboo, Hotham, Lithgow, Thredbo, Camello, Crema | AU$1,957 in lieu of standard |
| PGH Lifestyle D Range | Vino, Chocolatto, Espresso, Cassica, Sorbetto, Rattan, Bathurst, Perisher, Loam, Mild Steel | AU$2,814 in lieu of standard |
The choice of mortar colours from standard to off-white is also an upgrade at an additional AU$387. Who would have thought there was thinking in the different mortar join finishes to consider as well; round ironed, flush or raked?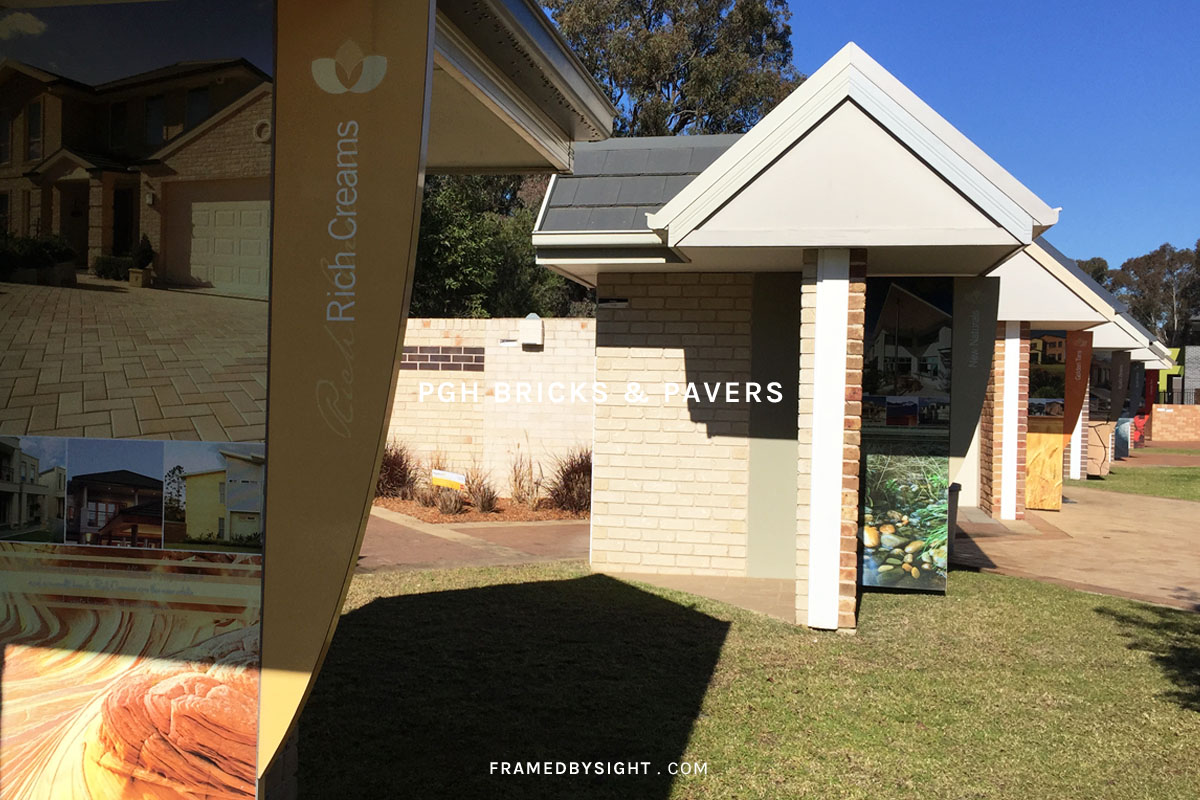 Whilst exploring the yard, you're faced with a selection of wall samples; different colours, different wall textures each with unique characteristics, different roofing concepts, gutter/fascia colours and also the choice in mortar. This visit to PGH Bricks and Pavers to decide on your external house colours is a day of deep concentration – or mortification – depending on how well you are at making decisions.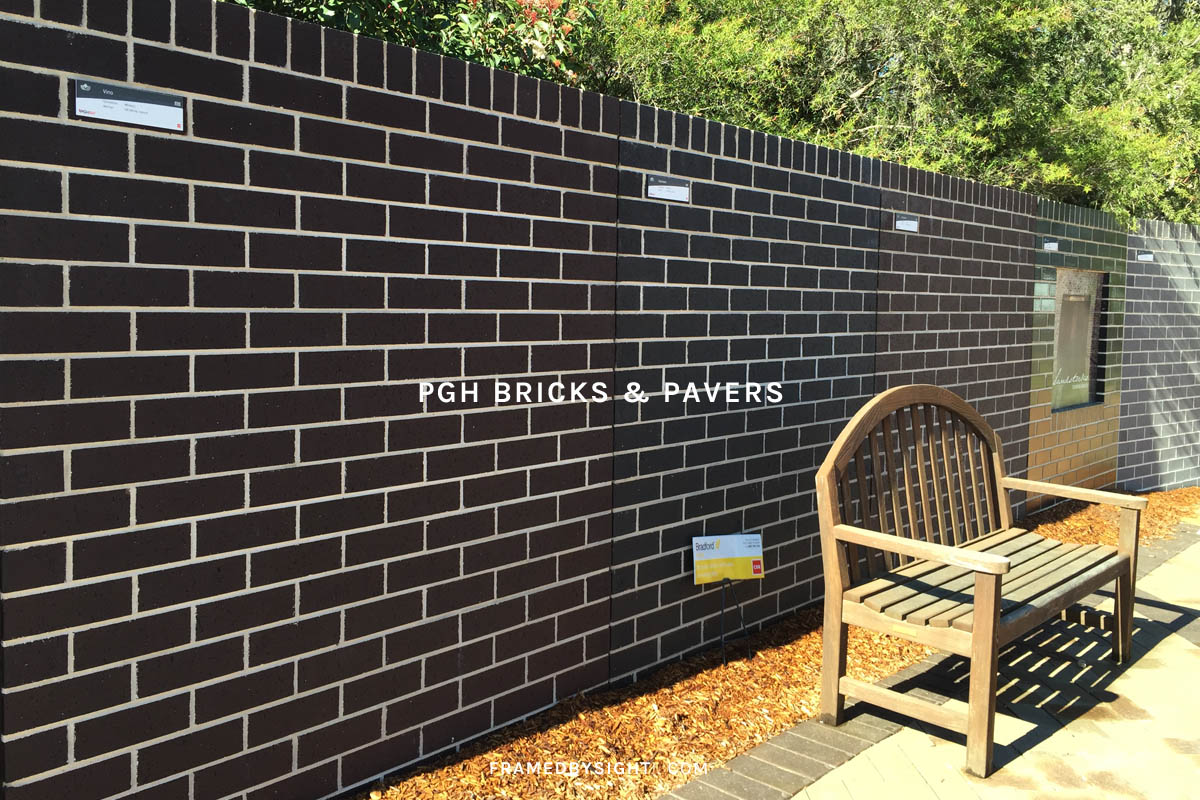 You don't need to make a final decision on the first day and you can request from PGH Bricks and Pavers for a list of recent home builds who built with your choice of bricks – suggest you request for this list once you have narrowed your brick selection down to 2 or 3 types- in mind. This gives you a view of the selected brick colour over a larger surface area, potential colour schemes and lighting aspects at different times of the day which can impact the overall home exterior.
We were deciding between Alfresco bricks: Vino or Espresso (category D) and originally our mind was set on Vino – until we saw a number of homes with who had built with these bricks which changed our mind. Don't get me wrong, these are still great bricks. We simply started growing fonder of the Espresso. We spent two weekends seeing different homes during different times of the day. At times, the lot number addresses were difficult to find due to the full street addresses not listed and on one occasion, we were met by surprise with a home that had a completely rendered facade and minimal visibility of their bricks.
Your brickwork sets the tone of your house, defines your street presence and as the main colour of your home exterior, needs to be incorporated across all elements required for the build. Take your time to make these colour decisions, ask for assistance on the day and if you're still unsure, bring a few bricks home to think about it.
Bring photos of your colour ideas and don't hesitate to return back to PGH Bricks and Pavers if you're still undecided. Drive-by available houses built with your selected bricks, to gain a better view before finalising your choice.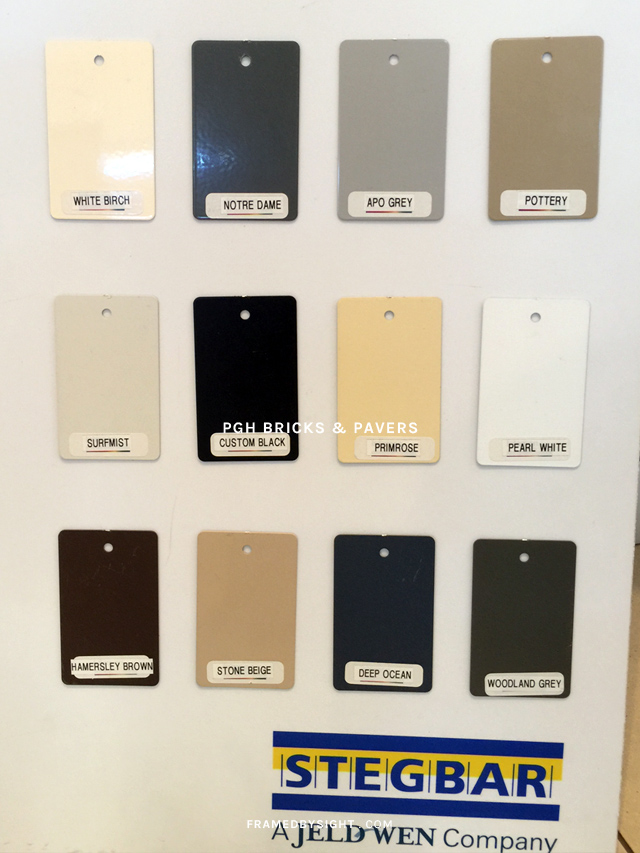 Before your Home Option selection two-day appointments, make sure you have made your final brick, roof, gutter/fascia and window framing decisions. Or at least have a fair idea of your new homes' exterior colour scheme.
During your Home Option Gallery appointments, you need maximum time with each of the consultants on each of the days. From our experience, once your appointments have been held, the remaining communication reverts to email and phone calls, which can be difficult to manage amongst questions, quotes, reviews and approvals required to finalise your build.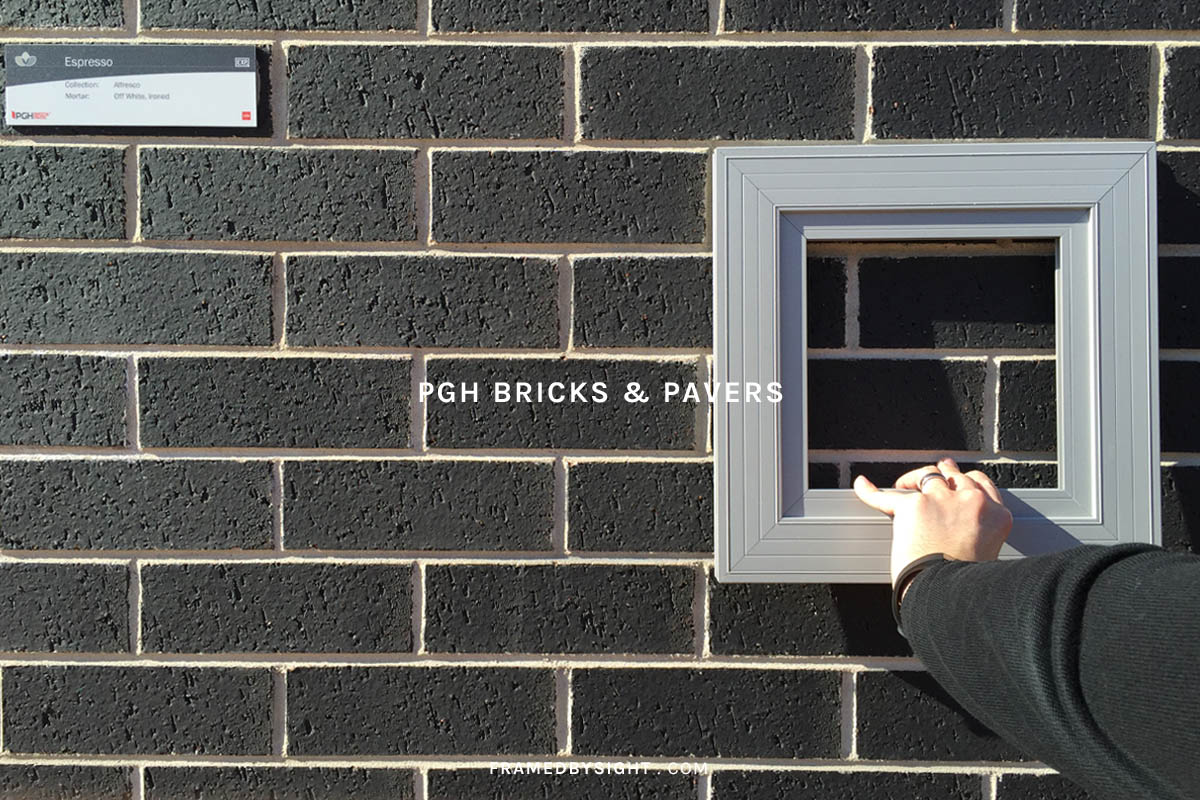 We decided on Espresso bricks in the end.
Roof and gutter Monument.
Garage door and fascia both Shale Grey.
Window trims APO Grey.
How did you go?
Appointment length: Flexible
Duration from appointment to final approval: At your discretion
7