Jennifer was our colour consultant for the day. She had the artistic vibe, very calm and straight away, I felt she'd know what we were after. "We don't do ugly" she says. Honest and straight to the point in terms of colour choices. We did have plans to have a light portico and she recommended alternate in terms of matching other colour choices – so we've trusted her. She tried to work with our ideas and made decision making quite simple. Bring photos on the iPad or on your phone. It's alot easier to talk to these than talk about a concept your consultant doesn't know what you're trying to achieve.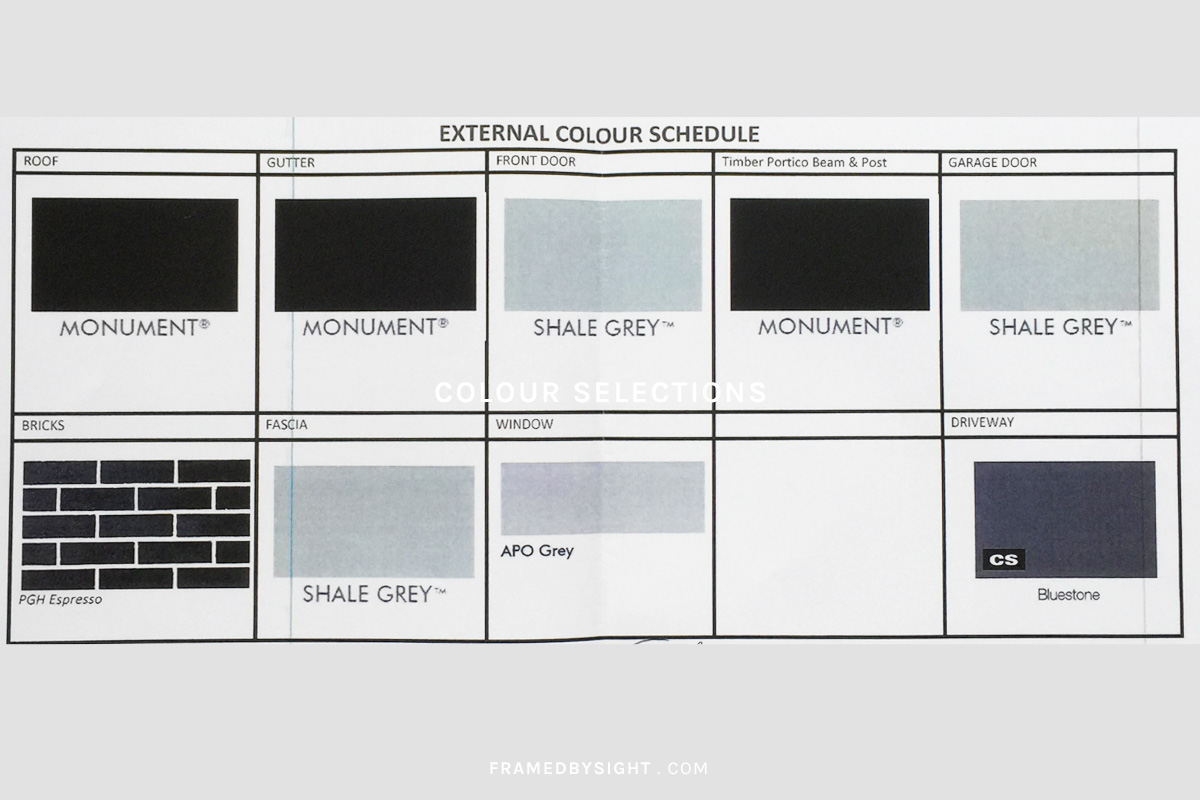 Firstly, she ran through the PGH Bricks and Pavers colour selection, which was fairly quick as we had near finalised the external colour choices prior to today's appointment.
Colourbond roof, gutter, timber portico beam and post all Monument.
Garage door and fascia both Shale Grey.
Window trimmings APO Grey.
We did question our decision of Vino vs Espresso bricks and she agreed with Espresso based on our colour choices.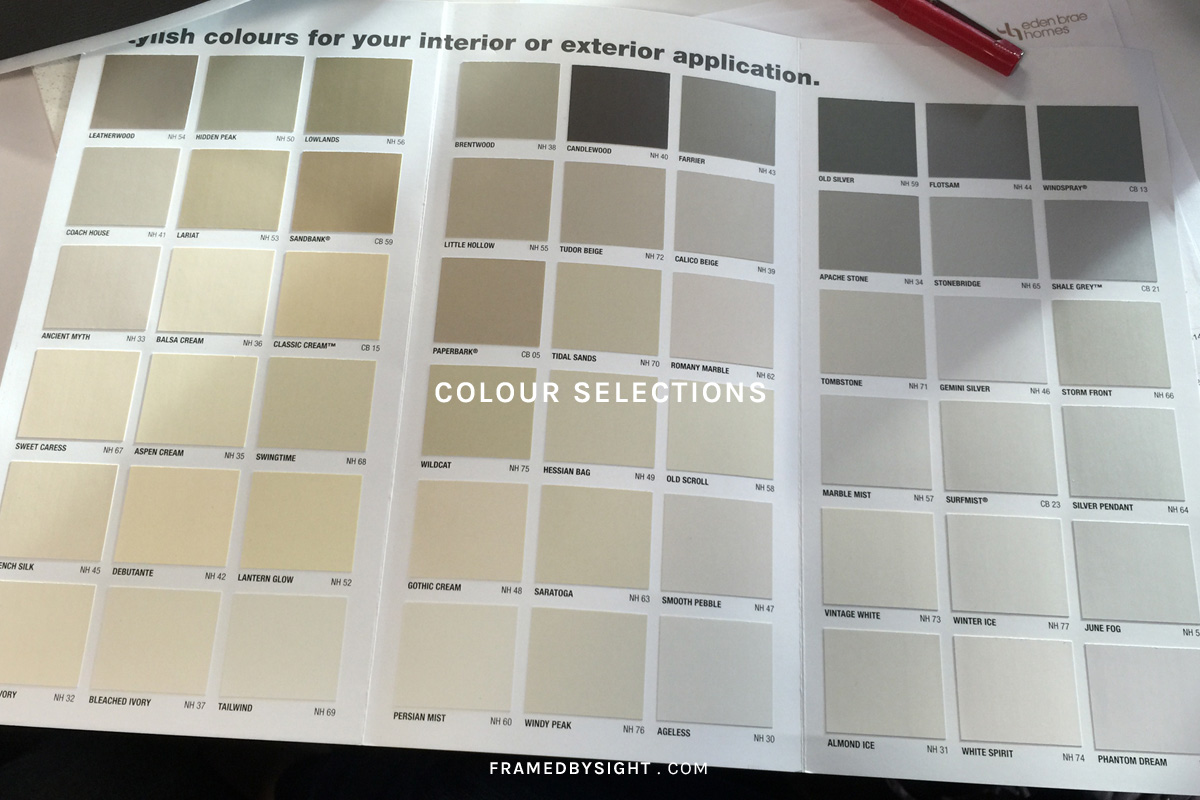 Jennifer then proceeded with internal paint colours. As part of the Eden Brae Taubmans paint range, we did not have access to their full colour palette as we initially thought – the wide range you usually see in Bunnings or a hardware shop – we were limited 54 white, cream, beige and grey tones.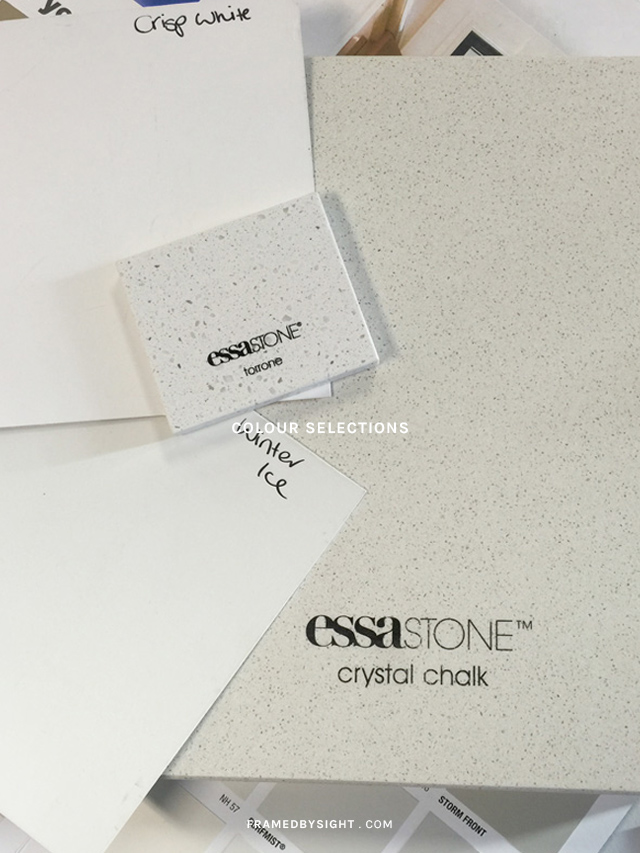 This suited as better anyway as there were too many decisions to be made, so this limited our choices. We were after a white colour to match our kitchen plans and selected Taubmans Winter Ice (cool/grey based neutral) for the internal walls and Crisp White for the architraves, skirtings and internal doors, whilst White remained for ceiling and cornice throughout.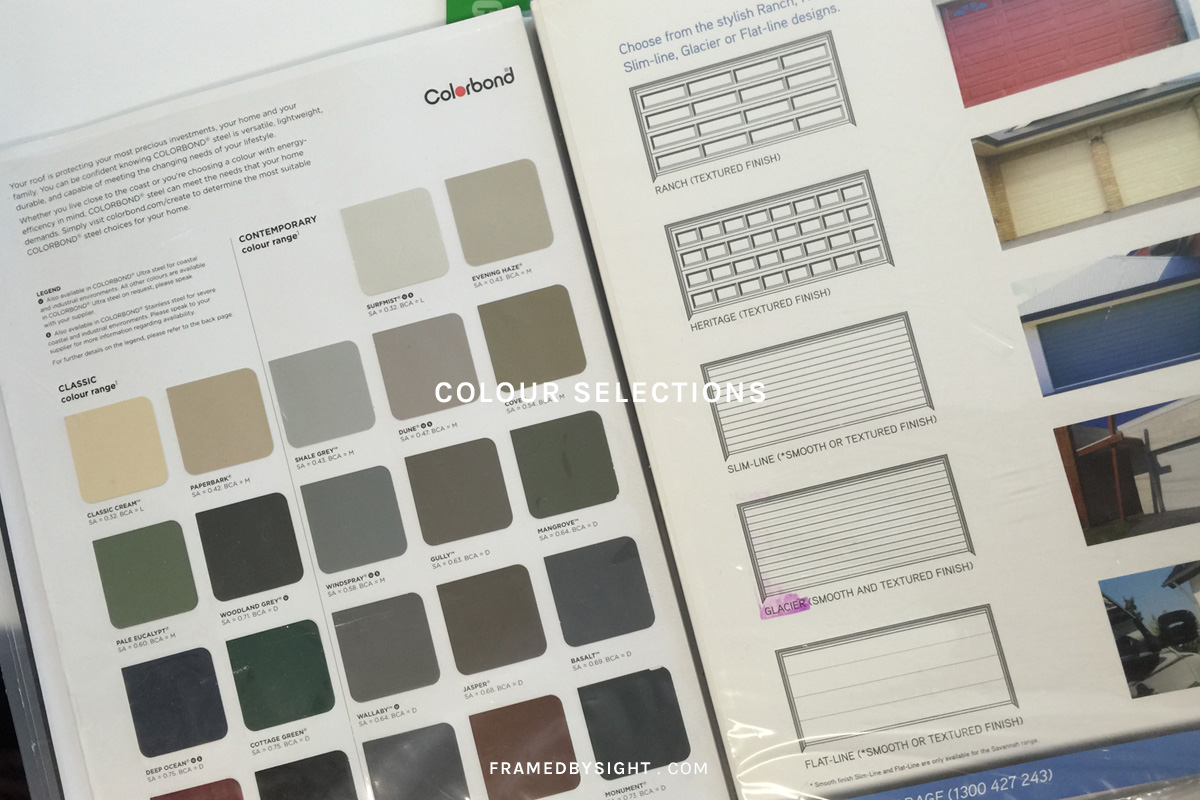 We also had to decide on the included garage door type-. We selected the Slim-Line roller door.
Your appointment with your consultant also includes:
Wall and ceiling insulation
Entry and internal door selections
Door handles
Cornice types-
All of course with standard and optional upgrade options.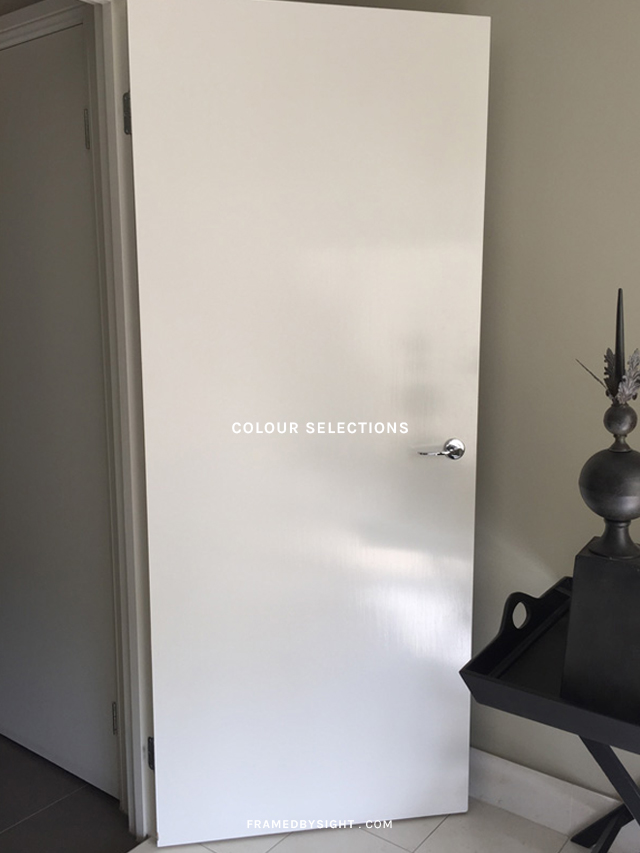 The standard included internal door.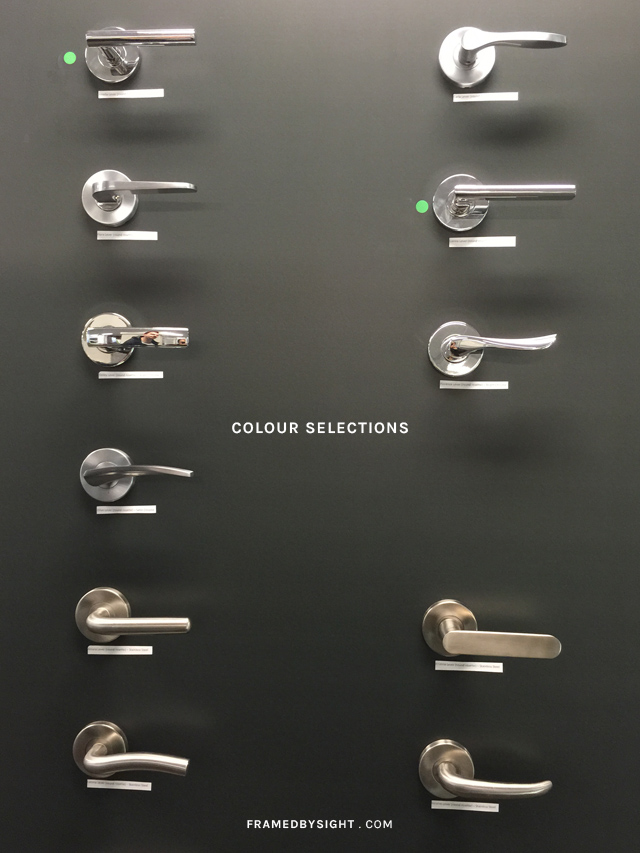 The handles with the green dots were the standard Lifestyle Series included handles whilst the remainder are upgrade options.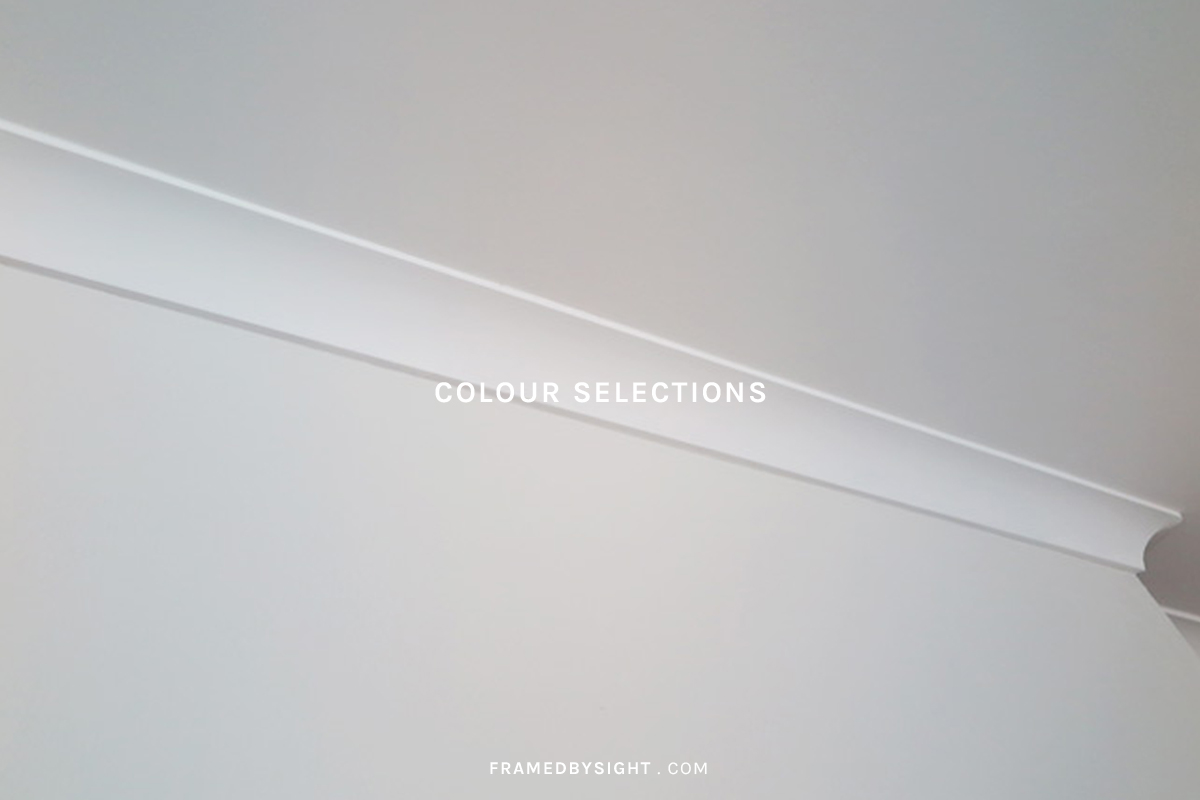 The standard included cornice is cove cornice which you tend to see in most homes.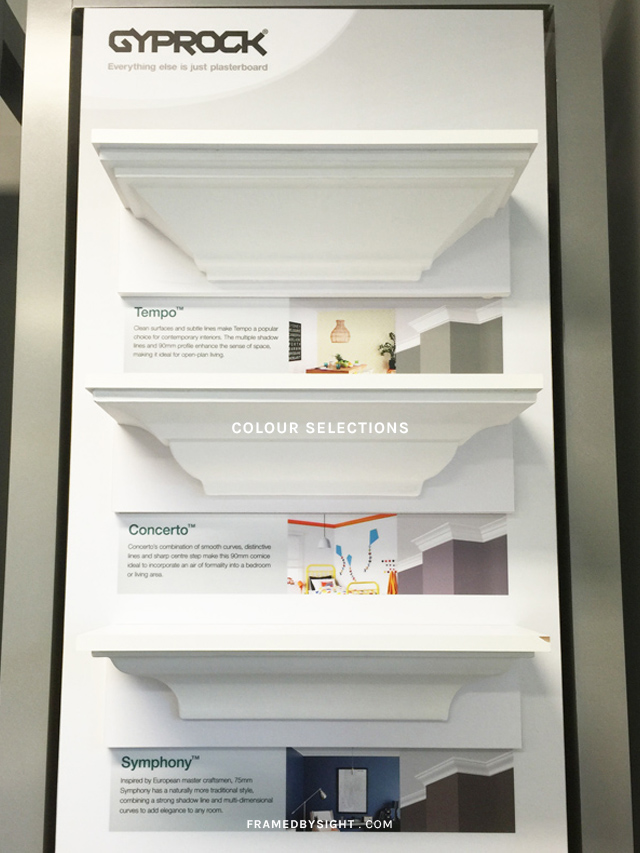 The following are cornice upgrade options.
If you didn't feel that was most of the upgrades available to your home, to round out the appointment, you're provided a two-page document of "popular options pricelist" based on your build type-. You don't need to commit to these on the day. It just adds more thinking time for further upgrades that you might have not considered such as fly screens, internal doors and increased insulation. We found this quite useful to review at home and research what else we wanted to include.
By the end of the day, it felt like a day of endless "upgrade" options, but do remember, you'll not obliged to upgrade anything.
After this appointment, all remaining correspondence is via email which is quite difficult to maintain as we had quite a few questions afterwards. Also, Jennifer only managed the discussed options on the day and thereafter, further/new modifications were arranged through your CSA in terms of estimations. Our timeline to finalise all the above drew long as we were waiting for original PCV raised through Jennifer and approvals that went m.i.a. in the system. There was a lot of back-and-forth, in-between our CSA as well as following up through Jennifer, so this process was quite difficult to manage in terms of finalising promptly.
Appointment length: 1-hour
Duration from appointment to final approval: 36-days / 5-weeks
8