(Edit: Tour was pre- COVID-19 lockdown)
If a day tour on Trip Advisor is recommended by "100% of Travellers" who have voted, then your experience must be good. And Taste Buddies, I'm proud to say that your Port Louis Street Food Tour didn't disappoint.
I've travelled all over the world and I'm one to love food. I also like to travel off the beaten track every now and then – do what the locals do.. and not necessarily go where a big tour bus tells you to go.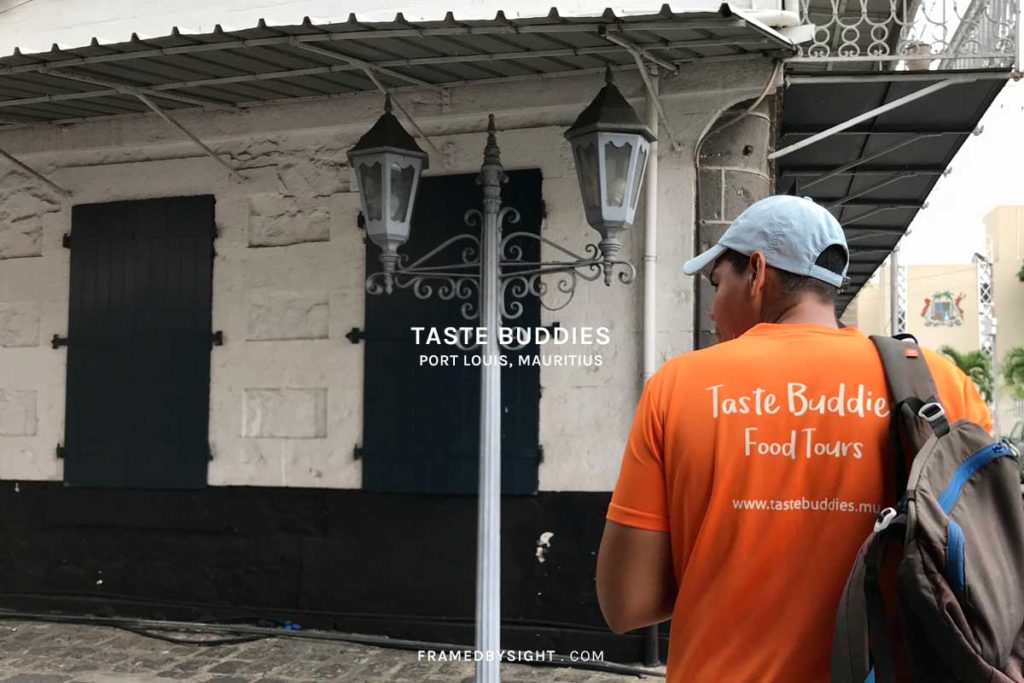 This walking tour is my kind of tour.. and more. It's not only about trying different local cuisines, but your hosts Dada (David) and Adrien teach you about Mauritius' history and culture too.
Make sure you arrive with a near empty stomach, good walking shoes and plenty of questions whilst taking in the sights of Port Louis. I ate a small breakfast before our tour and by the end of it, I was so full I couldn't finish the remainder of this food safari properly. I was disappointed at myself as I truly love to eat – and my eyes were bigger than my stomach could fit.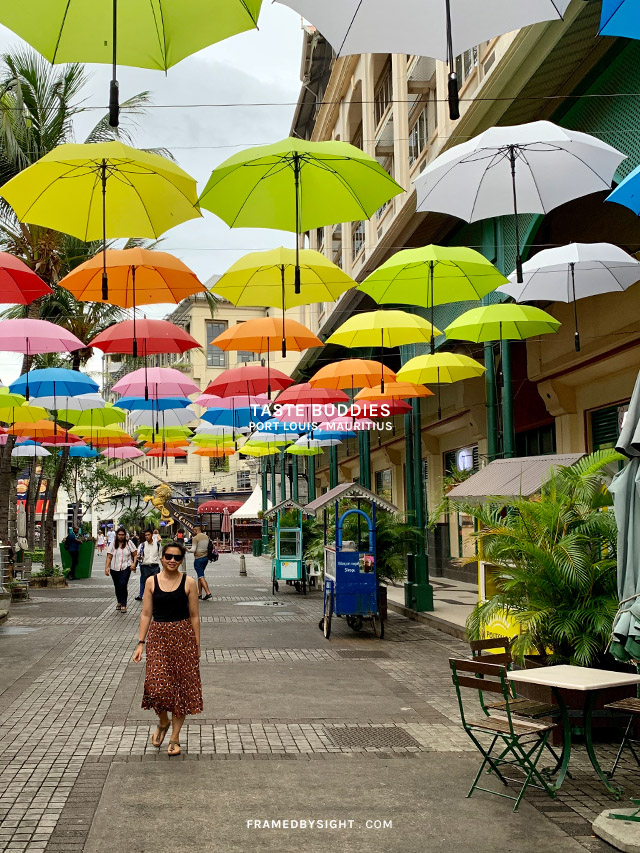 The initial meeting point for this tour is right near Umbrella Square and will take about 3-hours to complete (approximately 4km), inclusive of the stops along the way. Bring your cameras as there are plenty of attractions, in addition to eating yourself silly.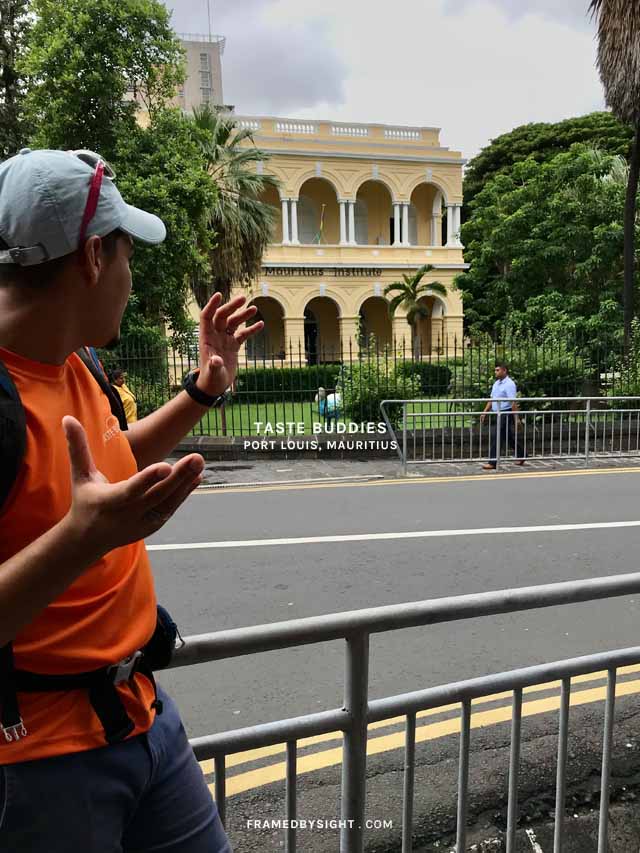 Stroll the Caudan waterfront and learn about the development of the city and the port. En-route to your first stop, you'll pass the National History Museum & Mauritius Institute before arriving at the Les Jardins de la Compagnie gardens, a central city park filled with large overgrown banyan trees.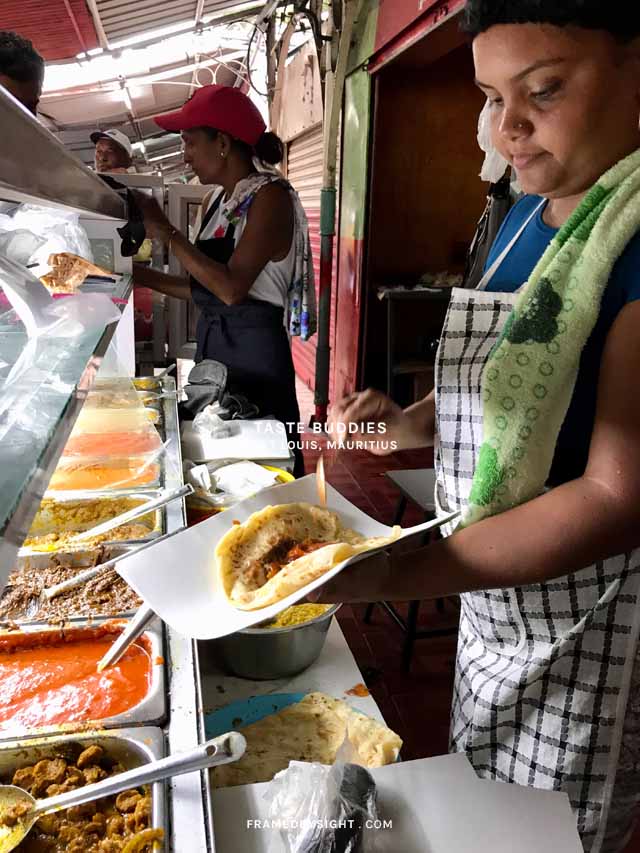 Tucked away behind a handful of narrow walkways is a local food vendor and your chance to experience the first of many flavours, roti curry.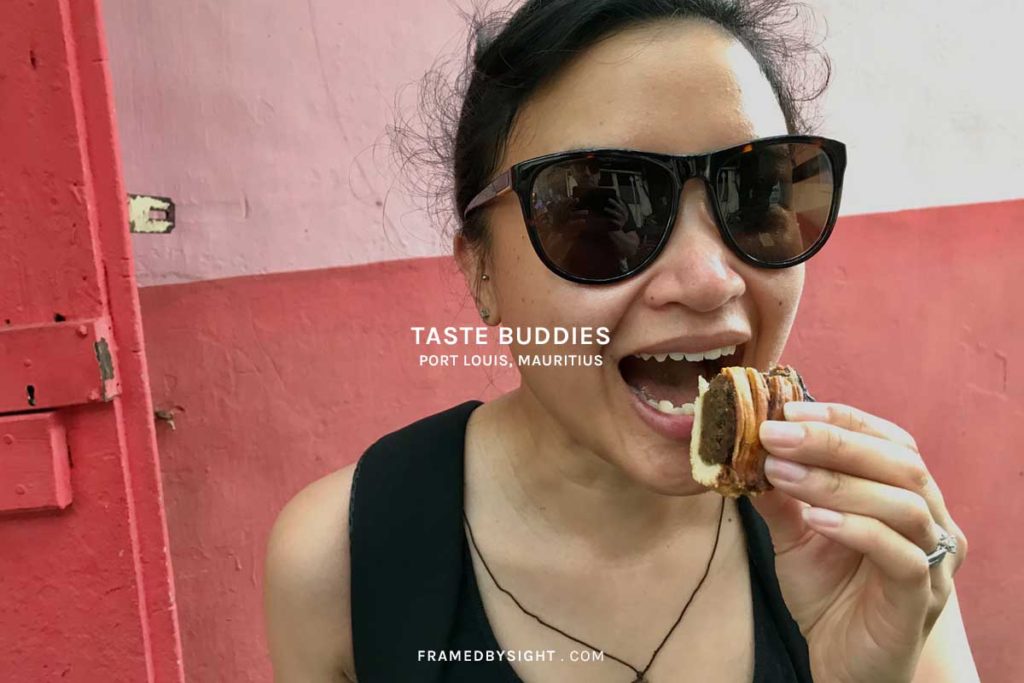 As we continue walking, I'm not actually sure where we ended up, somewhere along a main road and into what I first thought was a housing complex. Behind closed doors we arrive at a local patisserie, experiencing one of the most moorish banana pastries I have ever had. Wow, wow and wow, this was one of my faves.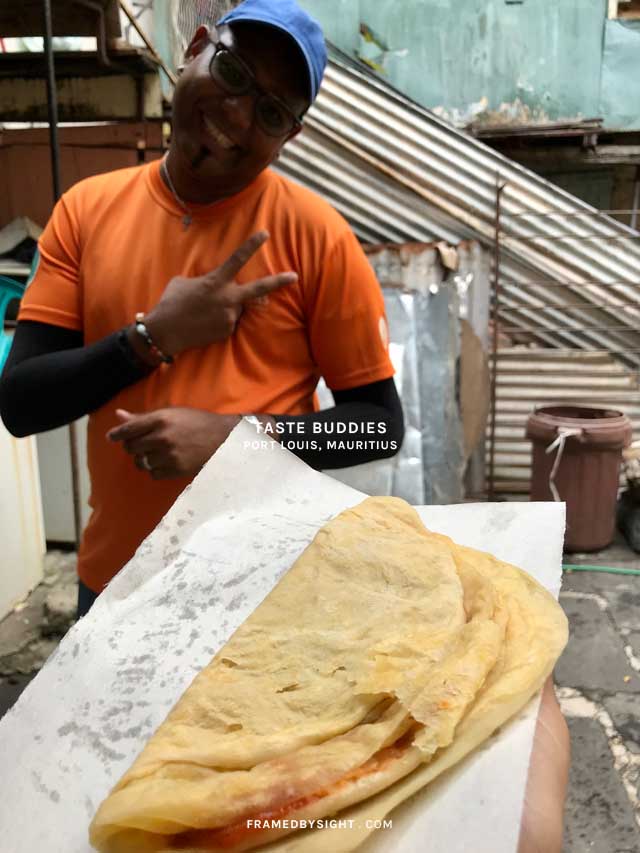 We also pass by architectural attractions such as Government House and Jummah Mosque, in which Dada and Adrien take turns explaining their history and influence to Mauritius.. and we of course, continue eating along the way.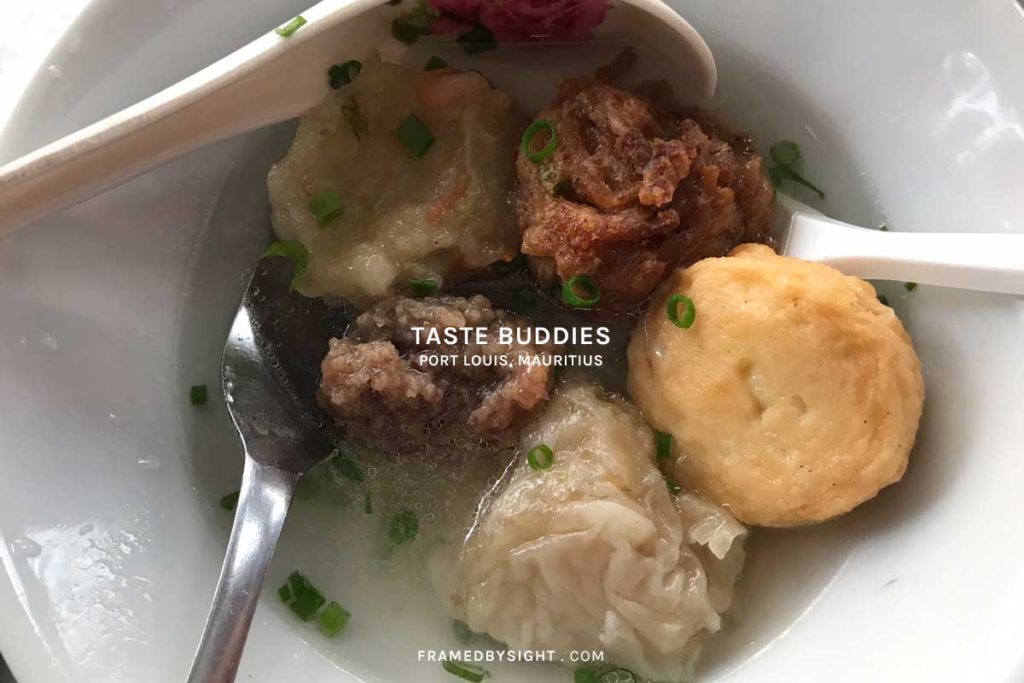 Whilst in Chinatown we try a local version of what is called boulettes (similar to dumplings). Octopus, beef, chicken.. all of which I thoroughly enjoyed mind you.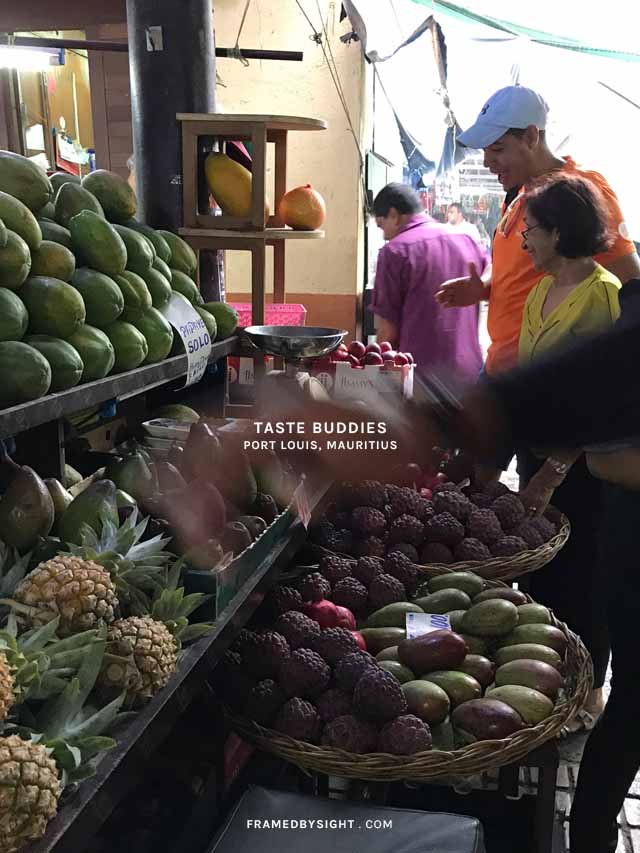 Oh and the Central Markets – my gosh. Rain or shine, this place gets busy! It is the local shopping hub for everyone's fresh fruits, vegetable produce and spices. Expect people to be bustling past, shoulder to shoulder and experience the shopping frenzy of the locals right here.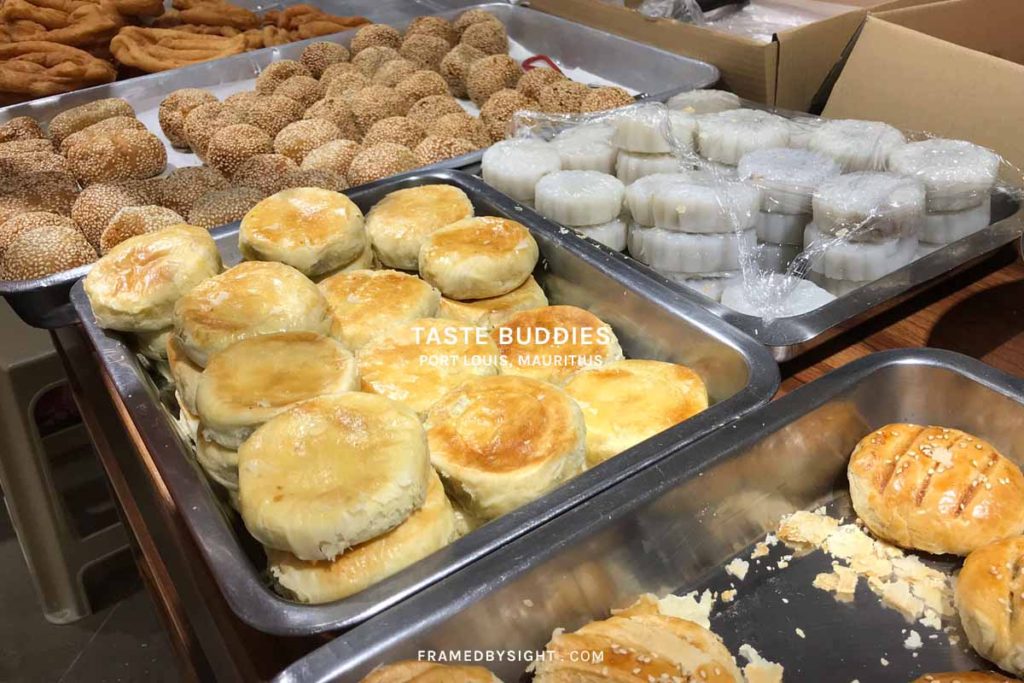 And if you think that wasn't enough, time for some buns at a local bakery. There were so many desserts here produced at mass, with different types of fillings.. I wanted to try them all. But, I was honestly so full from the tastings along the way that by now, I had to portion these tasters or I would have burst. Yes, really.
Where this tour ends is right near the Mauritius Postal Museum, so if you're in need of stamps to send a postcard or a letter, you can pick these up from here. Separately, Port Louis is renown for its local street art. And next to the Mauritius Postal Museum, you'll find the dodo bird mural created by calligraphy artist Box Vincent. I personally enjoyed seeing street art on this tour as it brightens the streets when you're walking around city. Do keep an eye out for these large mural artworks, as there's plenty to see from afar.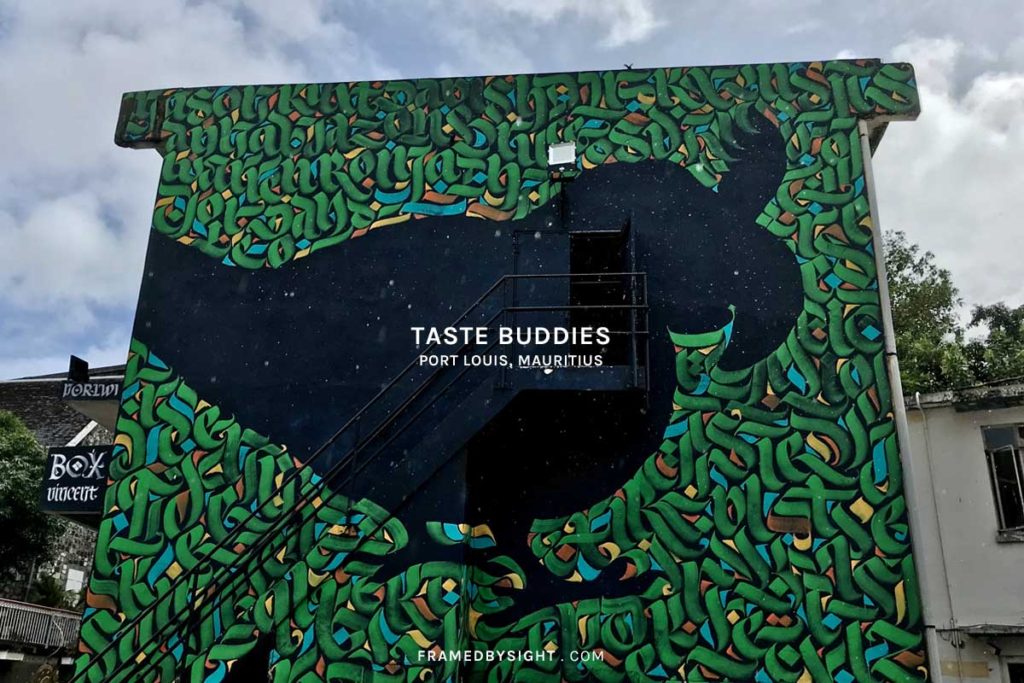 Overall, this food tour felt very personal, engaging and easy to understand (held in well-spoken English). The walking pace was just right, not too fast either, with a frequent amount of stops. Tim & I were very fortunate to have a small group – ourselves with one other couple – so it was nice to exchange stories between each other and interact.
Whilst I haven't listed all the different cuisines you will experience on this tour, there are a handful more which in the company of Dada and Adrien, you will enjoy. These guys are the perfect Taste Buddies to be in company with throughout this authentic, food safari experience. And, if you require a vegetarian option for this tour, they can also cater for this request.
Just as a side note, the street surfaces are not always smooth footpaths and at times can be uneven textured stones (such as cobblestone), so it's important to wear good walking shoes for this tour.
Address
Port Louis Street Food Tour, Taste Buddies
Port Louis, Mauritius
4