When Western Sydney's newest zoo recently opened in Bungarribee Super Park, I booked myself some tickets online to see the attraction first-hand – and I must say, after visiting, I'm very pleased with the development thus far.
Located less than a 10-minute drive from Blacktown, along the Great Western Highway in Bungarribee, Sydney Zoo exhibits more than 2,000 Australian and international animals from around the world, with more to still arrive and settle in.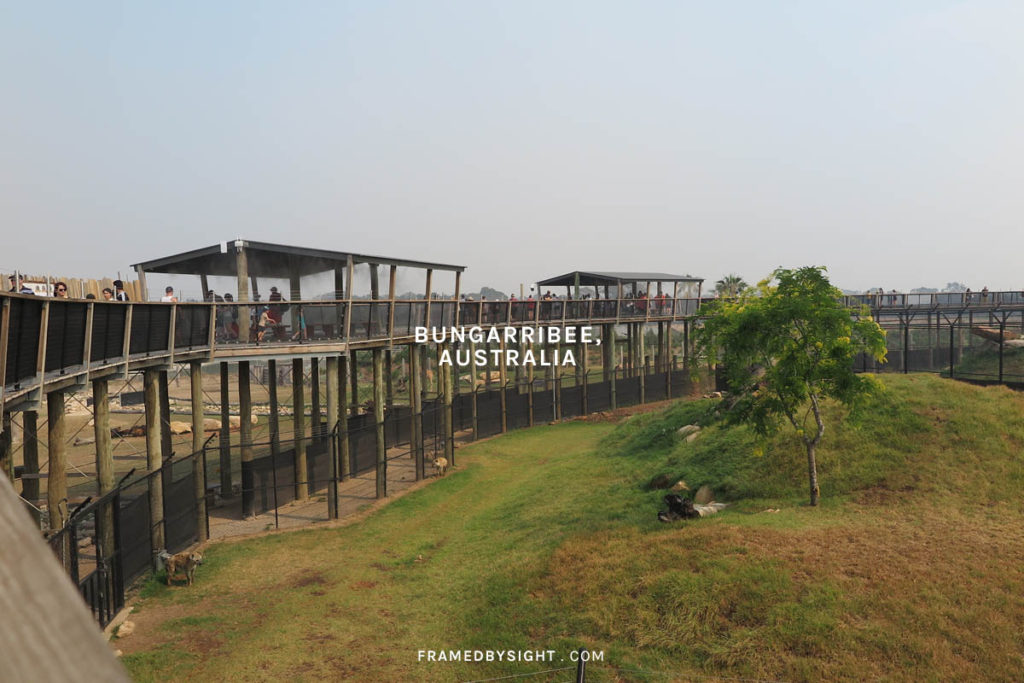 In comparison to Wild Life Sydney Zoo and Taronga Zoo, this new zoo offers a safari-like experience, with expansive footpaths and cleverly designed barriers to guise the surrounding animal enclosures.
Parking was fairly straight forward, I arrived early morning to secure a spot right in front. There are over 1,000 car spaces available in the main parking area, with the added option of an alternate car park overflow just 2km away, offering shuttle services to and from the zoo.
For those wanting to bring strollers, wheelchairs or electric mobility scooters, Sydney Zoo is easy to get around. The footpaths are wide and flat throughout, so it's 100% accessible and you can easily view the animal enclosures from different vantage points. And, if you need to hire any of these at the zoo on the day, they can be arranged in advance by calling ahead.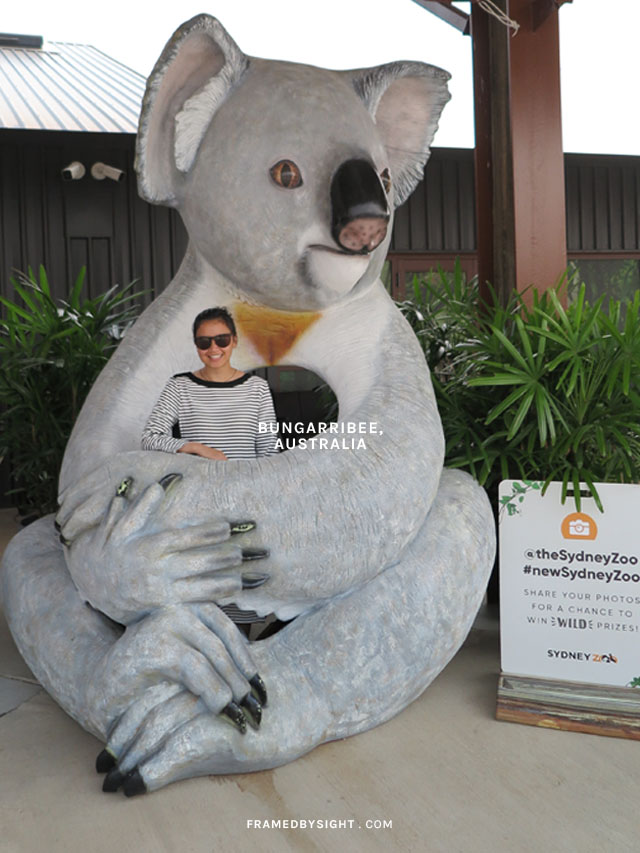 Upon entry, I had my token photograph with the koala @thesydneyzoo #newsydneyzoo. I'm chuffed. I love animals, so I thought this was very fitting, especially as a momento to my first visit.
The zoo map is fairly straight forward to follow, it somewhat loops in a big oval (with Primate Boulevard down the middle) and a few off-shoot paths in between – categorising animals' origins, by continent. When you first walk in, take a look at the main zoo map and the "Keeper Talks" signage for any animal encounters you want to hear more about – keep these in mind as it's a bit of a walk to get from the Africa enclosures to Australia (being at opposite ends of the zoo).
We chose to veer left on our visit, which headed towards 'The Boardwalk' – the South East Asia and Africa enclosures, with plenty of animals in full view.
Water Buffaloes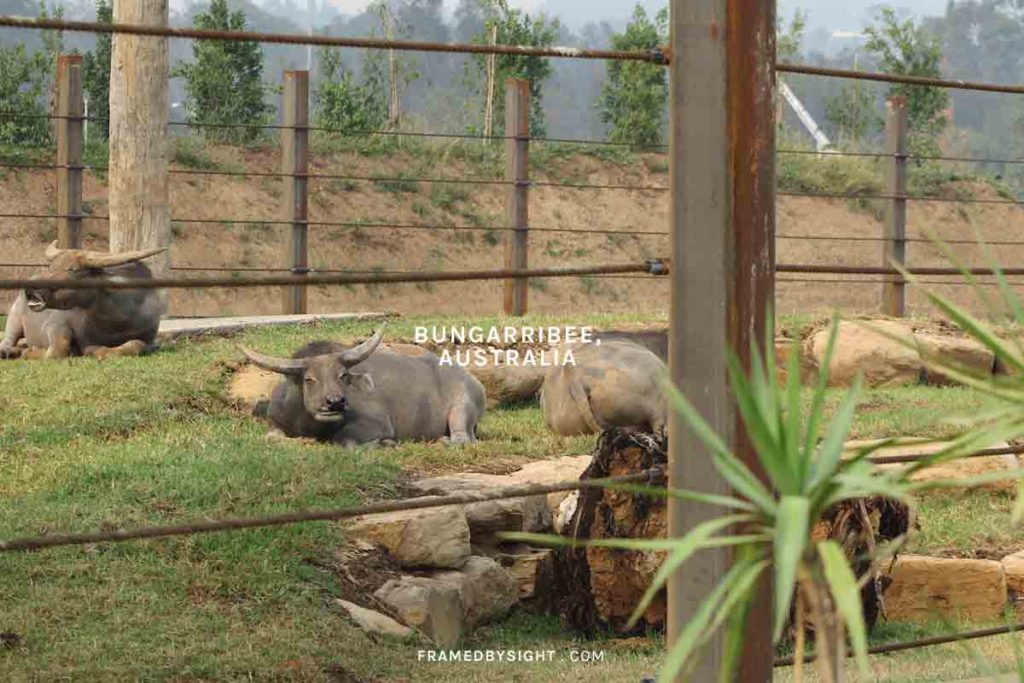 Elephants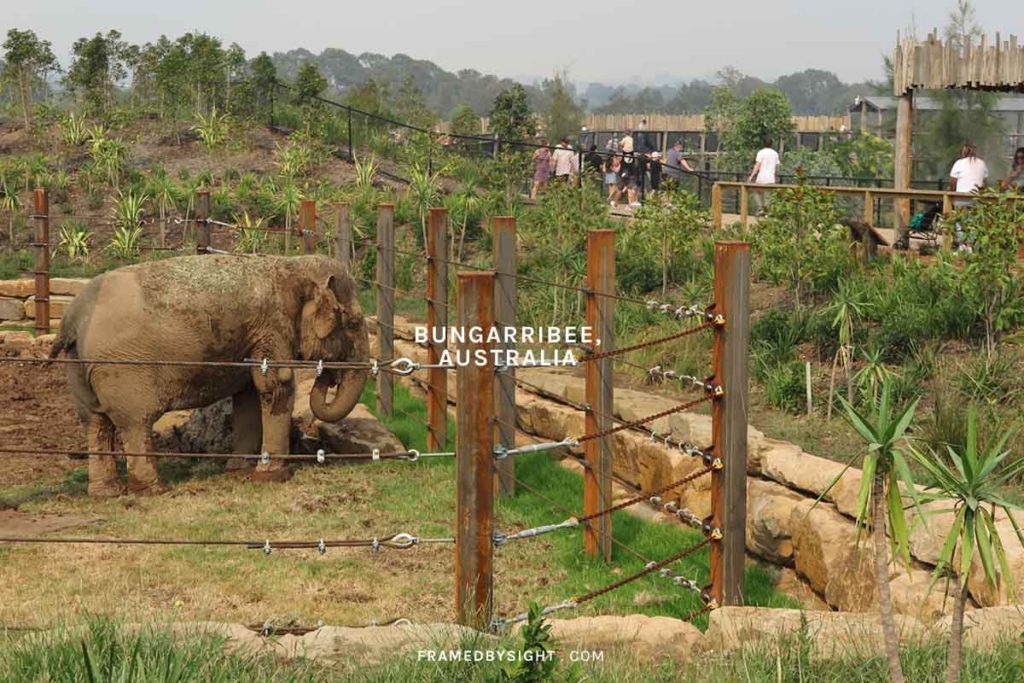 The zoo also provided refreshing overhead misting systems as you walked throughout.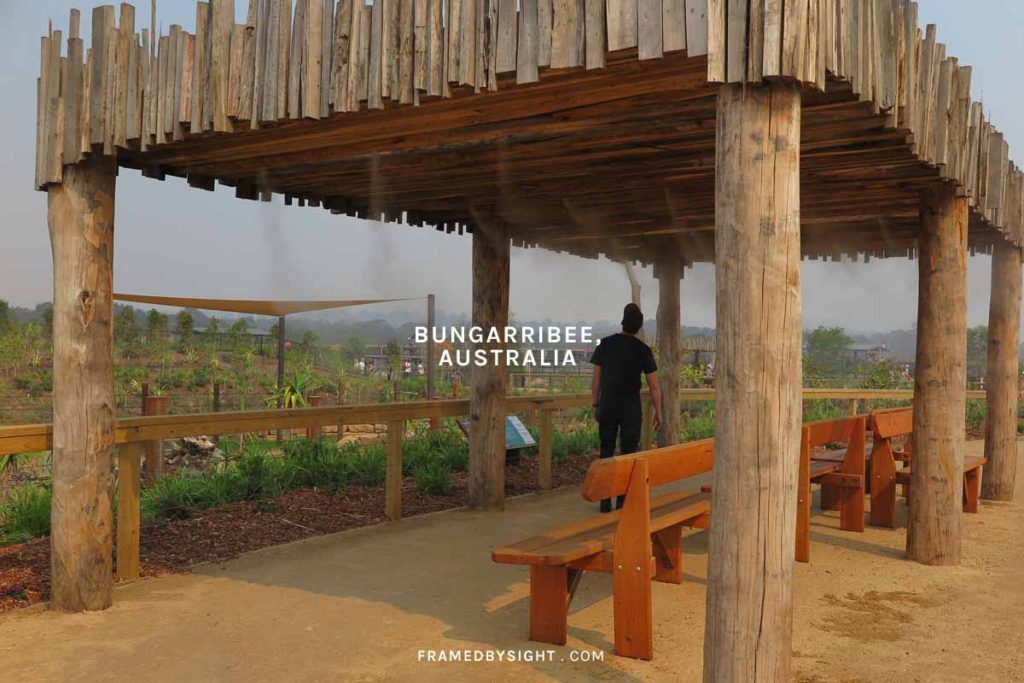 Zebras and giraffes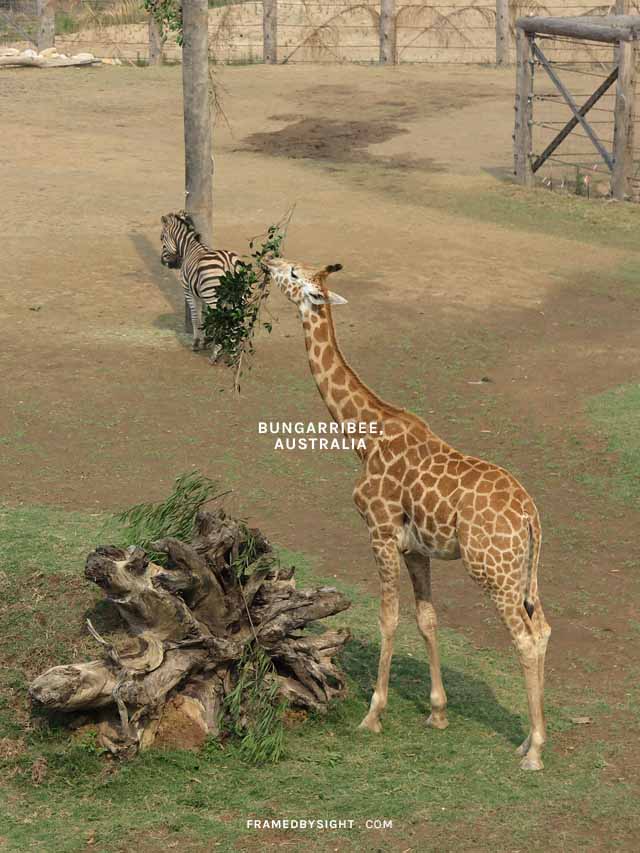 Lions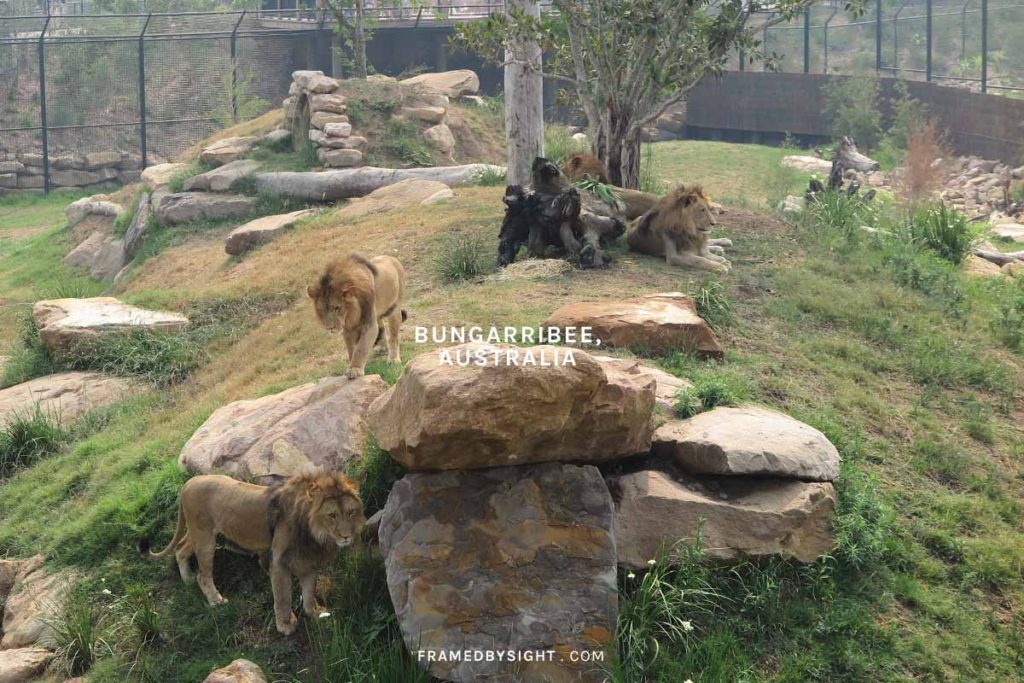 Camels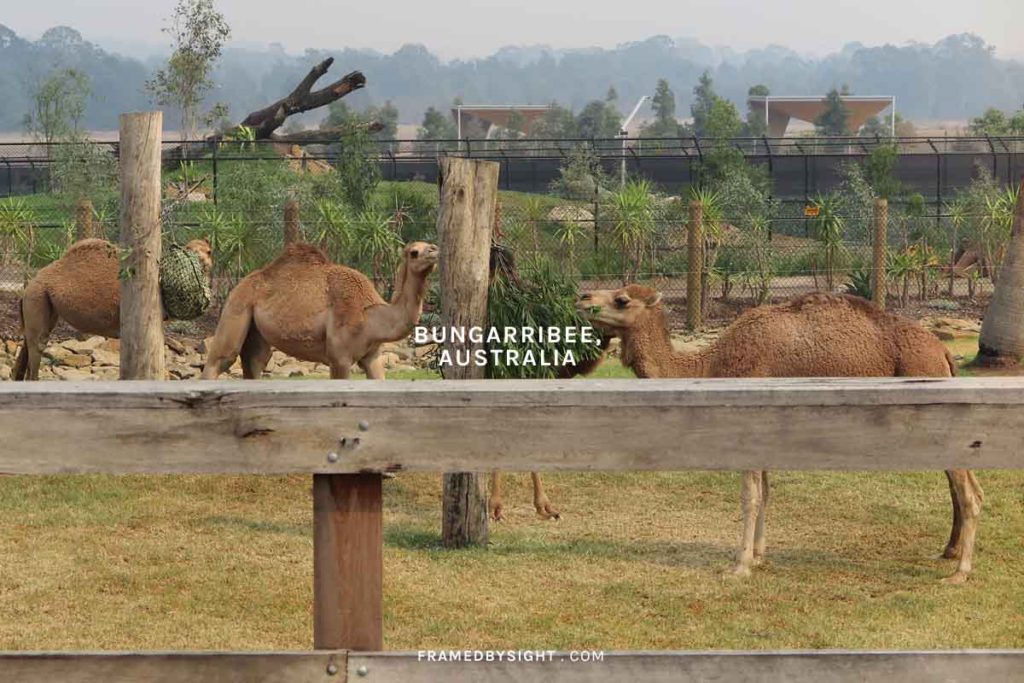 Tigers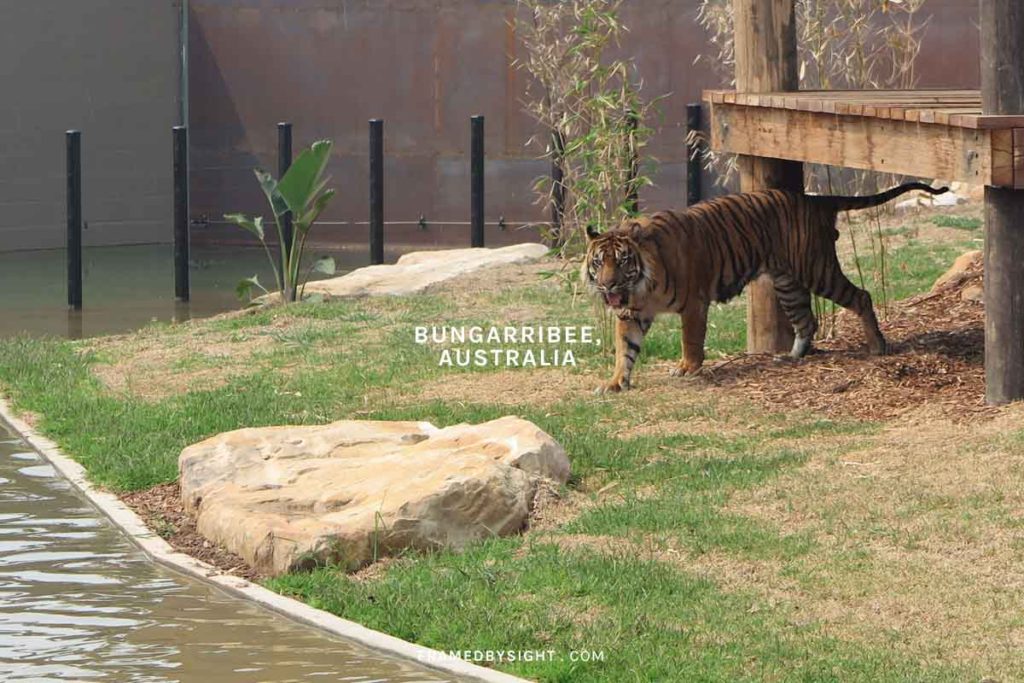 We popped in for a coffee at one of the three on-site cafes and their prices were fairly reasonable. Main meals such as pies were AU$5.50, sandwiches AU$7.50, salad bowls AU$9.90 and burgers AU$12.50. I recall reading sushi too, but I can't remember the price. Don't expect an extensive gourmet cafe menu, but by all means, there was a decent variety available to purchase on the day.
If you prefer, there are tables and chairs dotted throughout the zoo, so you can bring your own snacks. Plus, there's free water drinking stations too, so pack your water container and keep hydrated #inspiringaction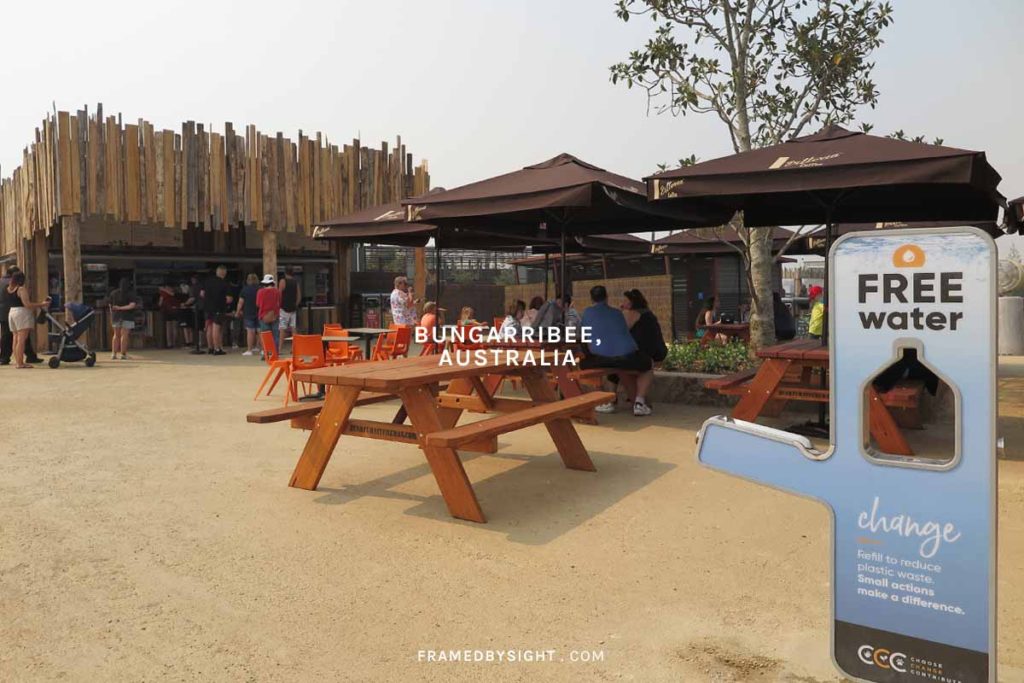 At the Boulevard Eatery, dine adjoining the Meerkats enclosure, separated by glass windows.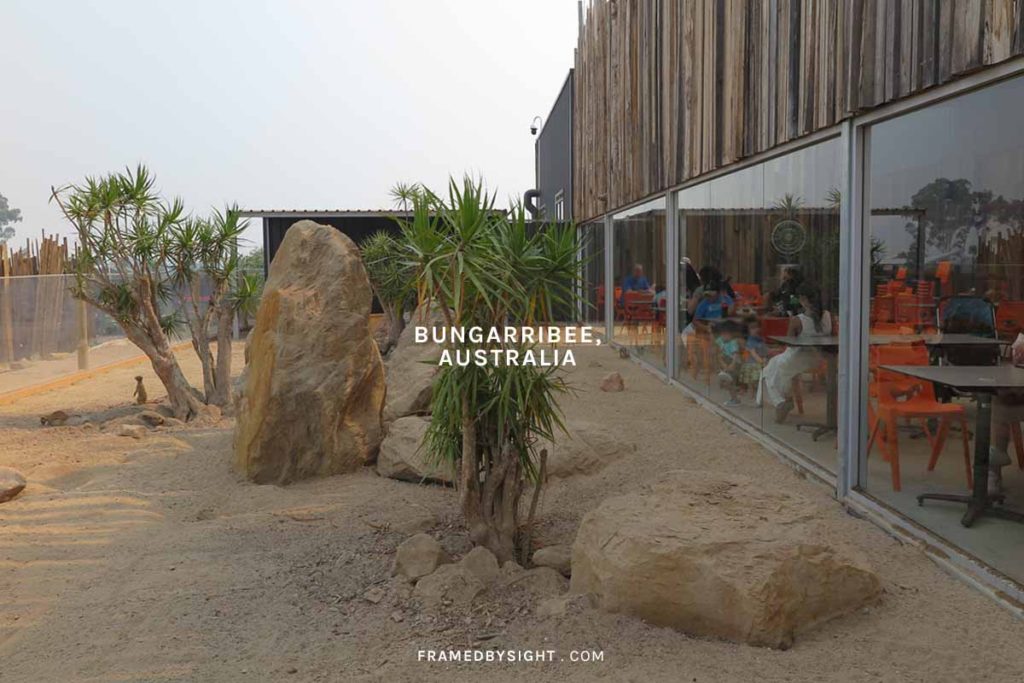 There's also a large aquarium at this zoo, and right before you enter, you'll see a real crocodile – a good spot to take a family photo in front.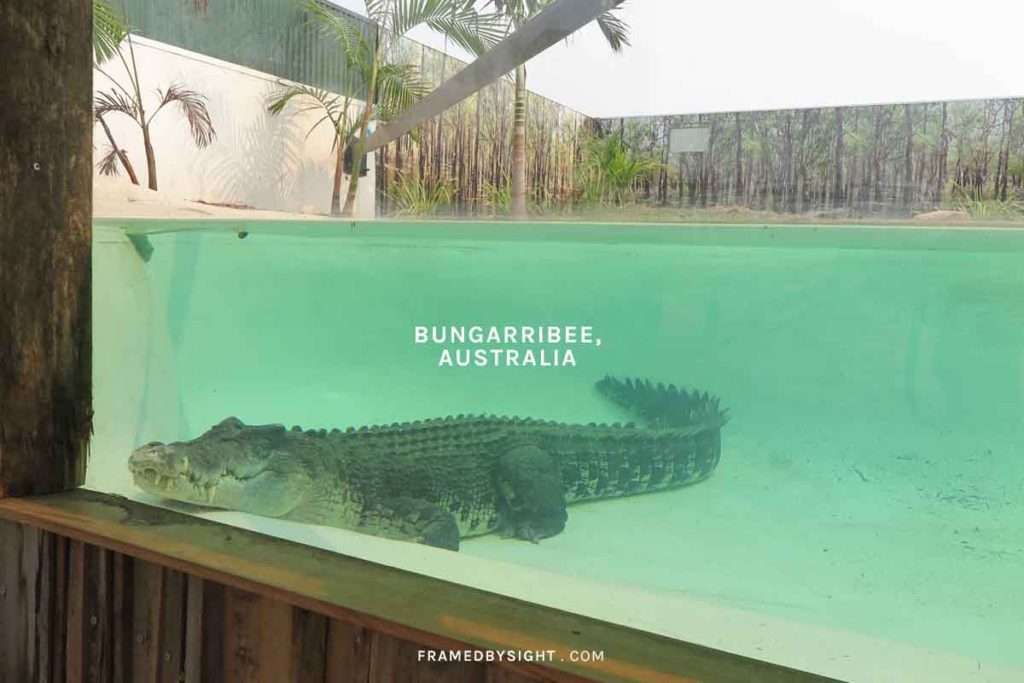 Expect to see plenty of fish and furry penguins in the aquarium.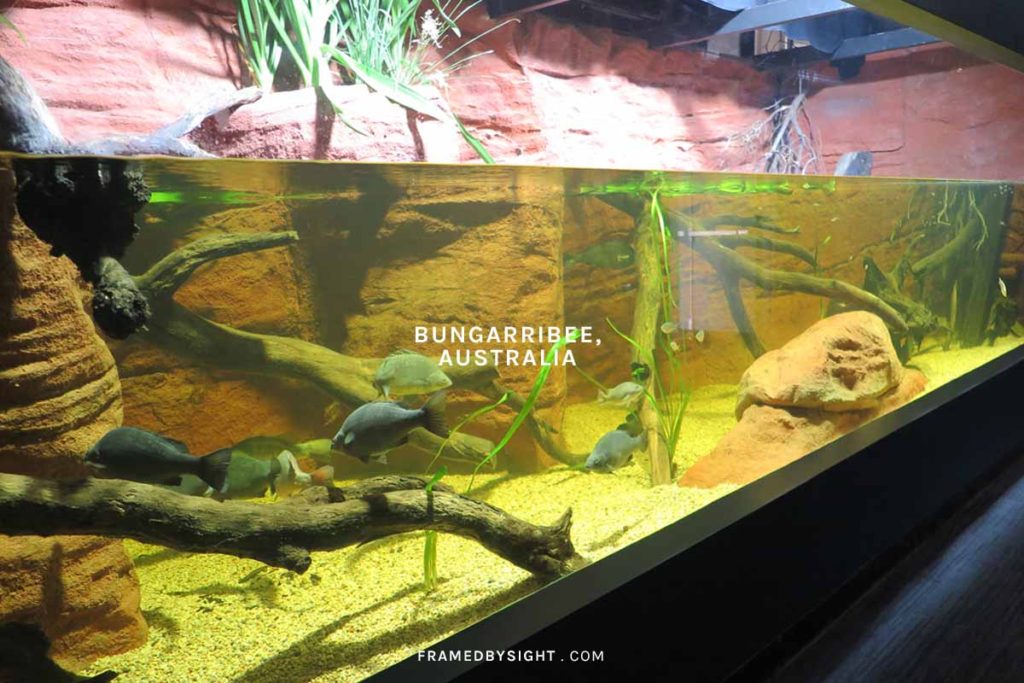 Nearby, is Australia's largest reptiles and nocturnal animal enclosure featuring some of the world's most venomous snakes, lizards, bats and more. This enclosure took a little adjusting of the eyes as it's dark inside but again, worth the visit to explore and discover what Australian animals are all about.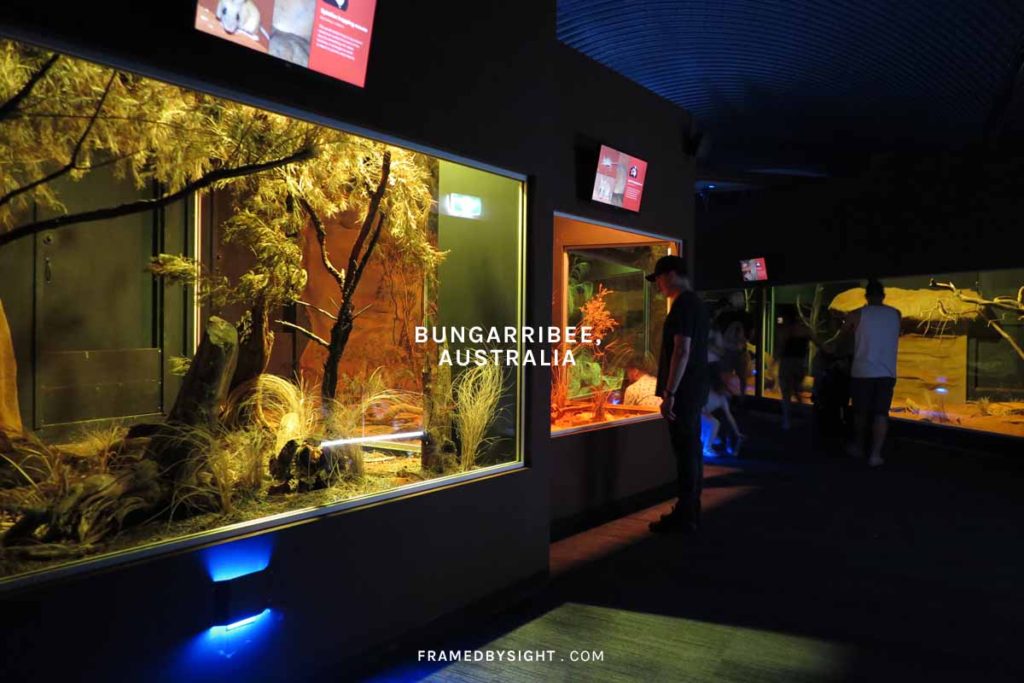 My favourite area in the zoo was the Australia precinct.
In one section, you're met by tall, black, steel gates – which at first, I thought was a little strange. But after entering, it all made sense – some of the animals roam freely in this section! Don't be surprised if you're walking and suddenly an emu is by your side – which happened to me. It walked straight down the main footpath and into on-coming foot traffic. Whilst it's important to remember these are zoo animals, if you remain calm, they'll continue walking – as this emu did – and people simply gave it the space it needed to wander.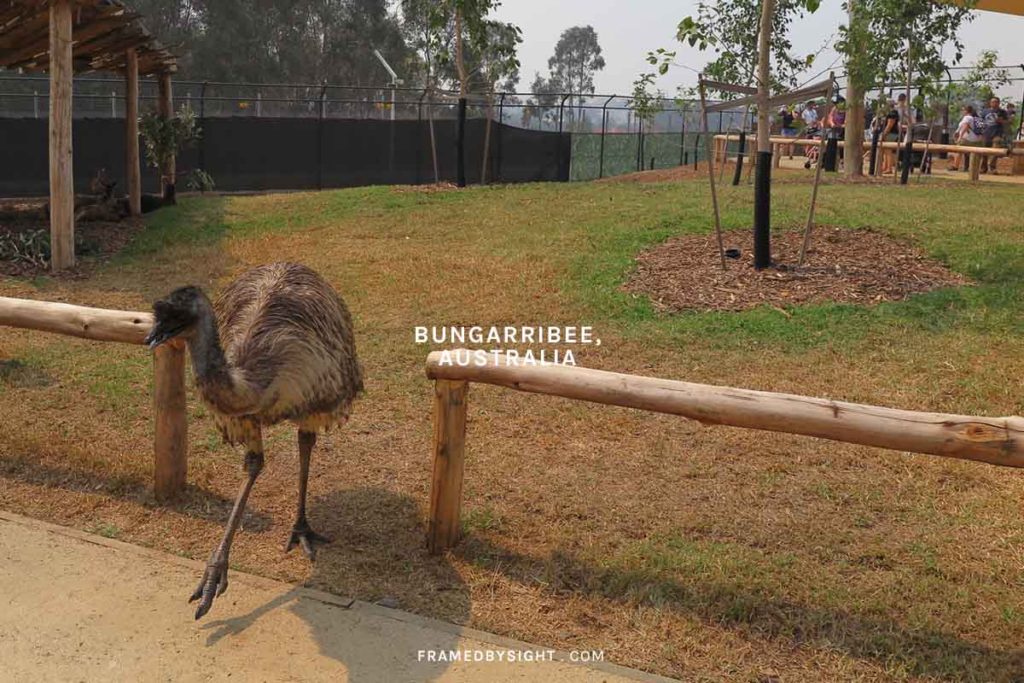 Wallabies and kangaroos also roam freely.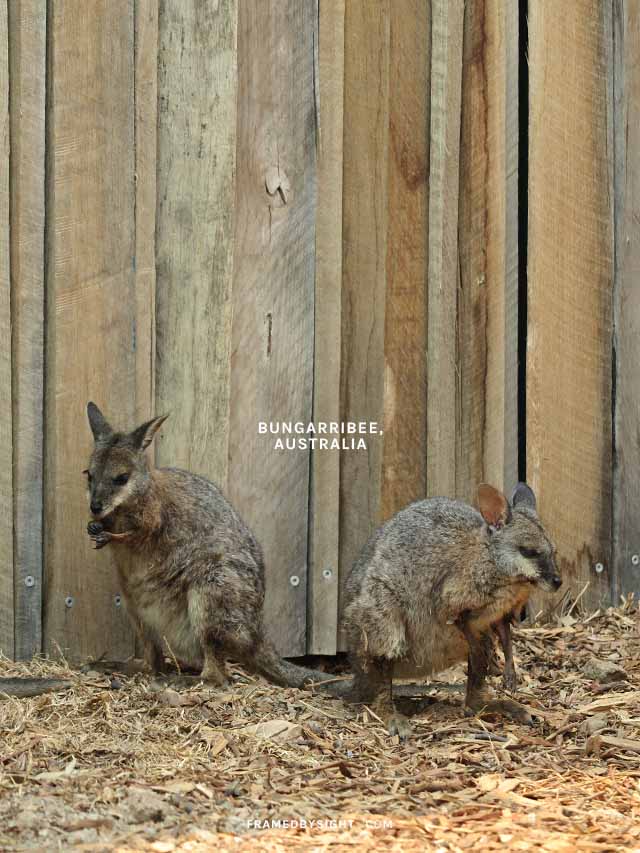 Tasmanian Devils remain in their enclosure.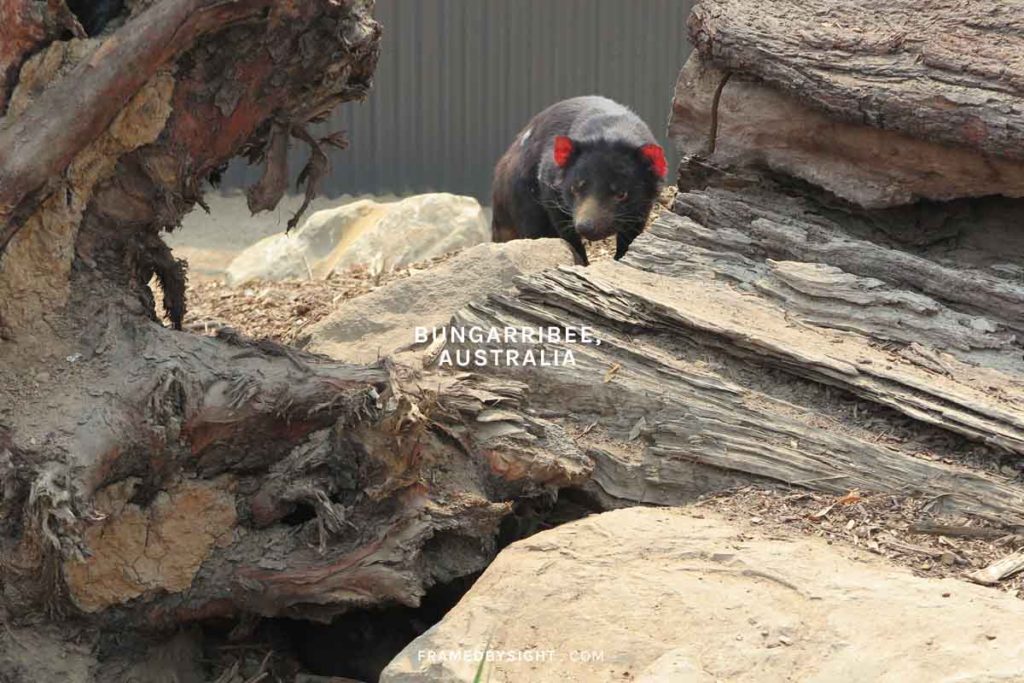 Koalas also remain in their enclosure.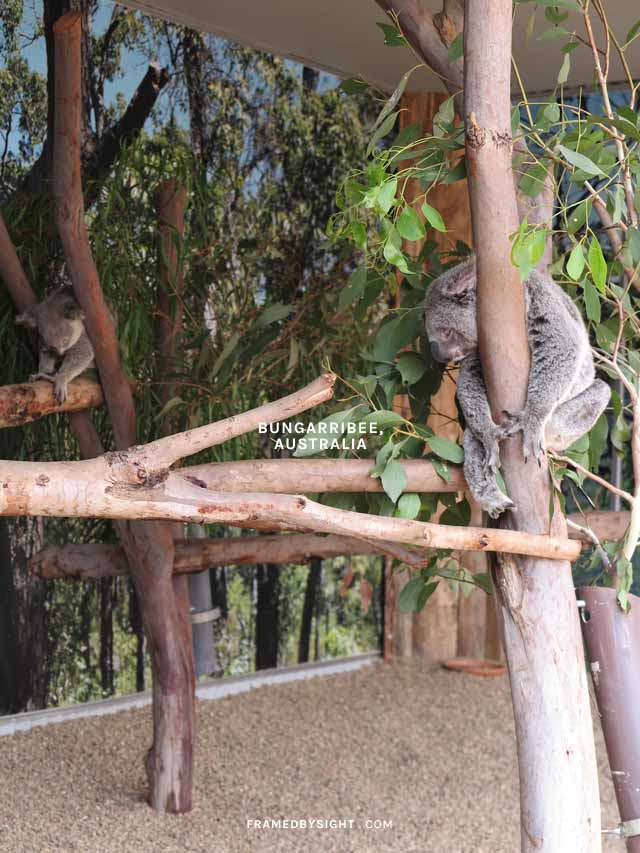 In this precinct, take the time to discover the Bungarribee Dreaming area. Here you will find an integrated Aboriginal and natural heritage program, led by the local indigenous community.
A visit to the nearby Talking Huts allowed us to spend time with expert guides and learn about the Aboriginal history of Australia.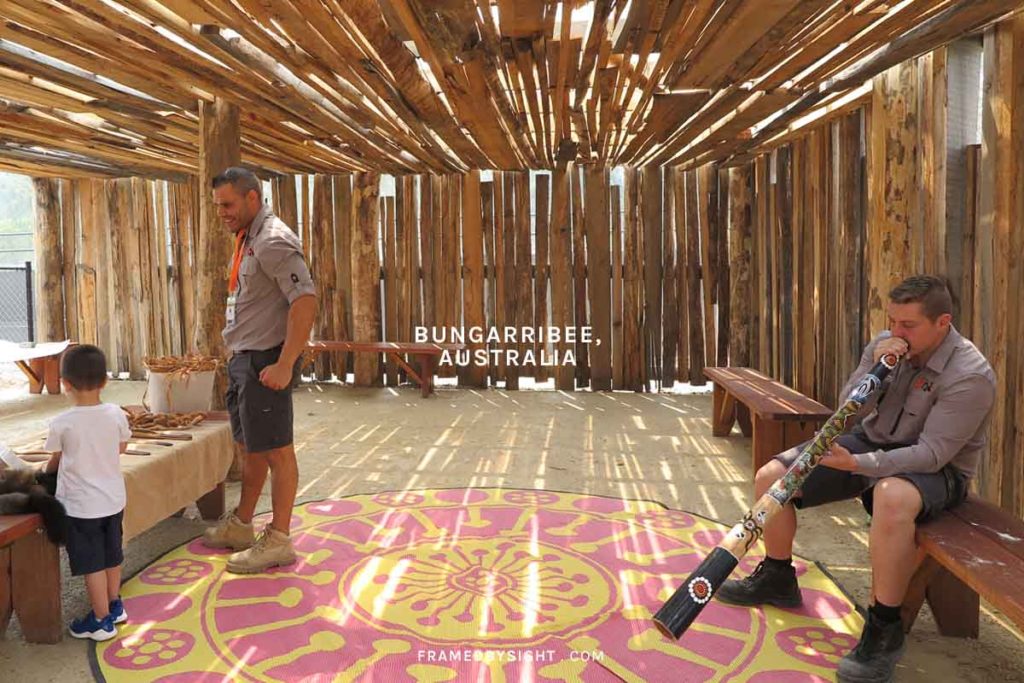 Primates Boulevard is home to baboons, chimpanzees, orangutans and spider monkeys. You could see these animals within arms' reach and they're only separated by a surrounding moat and glass fencing.
It is such a unique experience at Sydney Zoo – the animals felt so open and free, yet you knew the animals were at a distance, safely behind a restricted enclosure.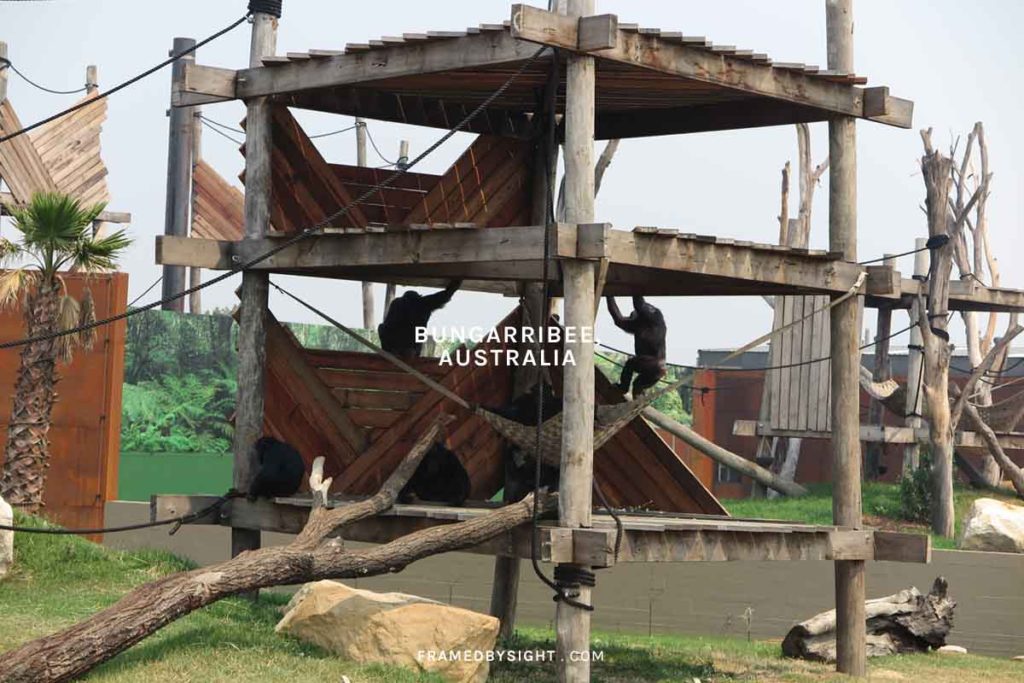 Overall, I had a great time. The zoo did get busier as the day progressed, but we are in its opening weeks, so I'd like to think this is expected.
Whilst you can see parts of Sydney Zoo are still transforming (e.g. some plants needing to further establish themselves and animals pending arrival such as the sharks), I thoroughly enjoyed my visit.
There were plenty of families out and about and the atmosphere was welcoming throughout. Kids or no kids (we don't have any), Sydney Zoo is a great way to spend time outdoors. We were here for just shy of 3 hours, which gave us enough time to walk around at a leisurely pace.
Tips:
Arrive as close as possible to opening hours and you will find good parking, close to the entrance.
Second to that, the zoo won't be as busy if you arrive in the morning. We left by midday and the zoo had plenty more visitors by this time.
A trip to Western Sydney's new zoo is a must – save with an online tickets discount rather than paying full price at the gate. Pre-purchase and buy your Sydney Zoo tickets in advance. Children aged 0-2 are free and a child price applies for kids aged 3-15. Concession and family tickets are also available, as well as annual memberships which include unlimited visits for a year.
Download a copy of the Sydney Zoo map to your phone before you arrive.
Bring a hat, sunscreen and a water container – it's not completely shaded throughout. They have drinking water stations dotted around the zoo which you can also fill up with. Oh and maybe some snacks to keep up with the walking.
Upon entry, have a look at the zoo map and the "Keeper Talks" signage. We actually missed this when we first arrived and only saw it on the way out. If you and/or your kids are interested in particular animals, head to those talks as scheduled.
Sydney Zoo opening hours are from 9am to 5pm daily.
Address
Sydney Zoo
700 Great Western Highway, Bungarribee, New South Wales, Australia 2767
91