Less than a 90-minute drive from Sydney's CBD, nestled between Sydney and Newcastle is the beautiful Central Coast. If you're looking for pet friendly accommodation with the hotel perks included, do consider the Mercure Kooindah Waters Golf & Spa Resort (managed by Accor Hotels).
Upon arrival, parking is fairly straight forward. It's actually right in front of the room which makes things quite easy. Just keep in mind, this is a golfing resort, so parking can get filled by golfers during the day. The parking spots are not allocated per room, so if you head out, you might need to drive around in the parking area to find a new spot when you return.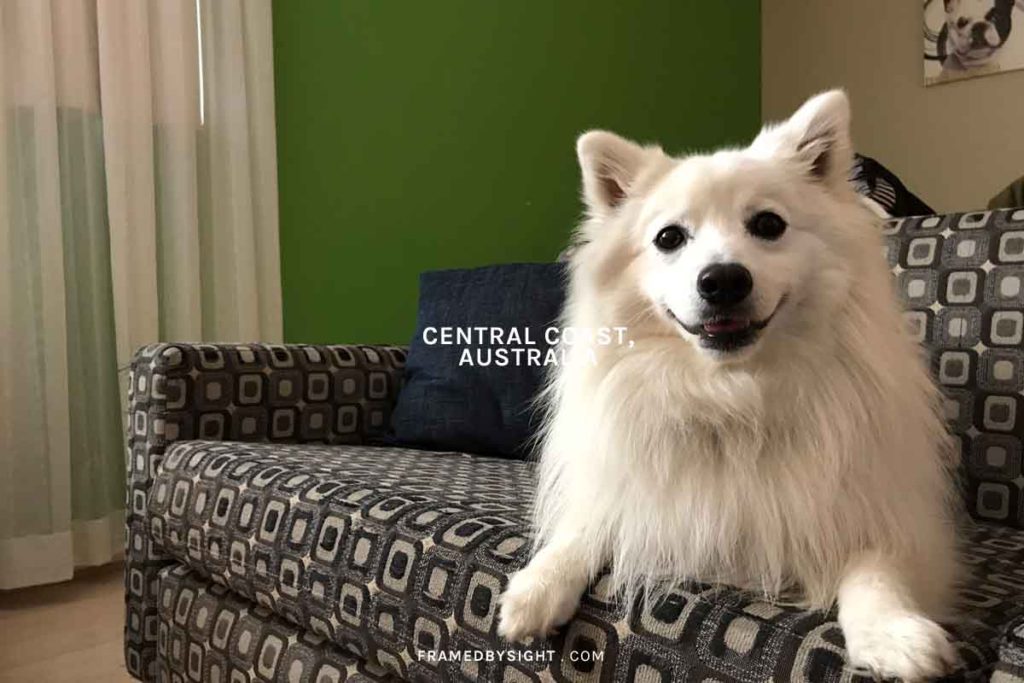 Inside our 1-bedroom apartment, it felt very 'dog / cat' like – there were photos of dogs and cats throughout.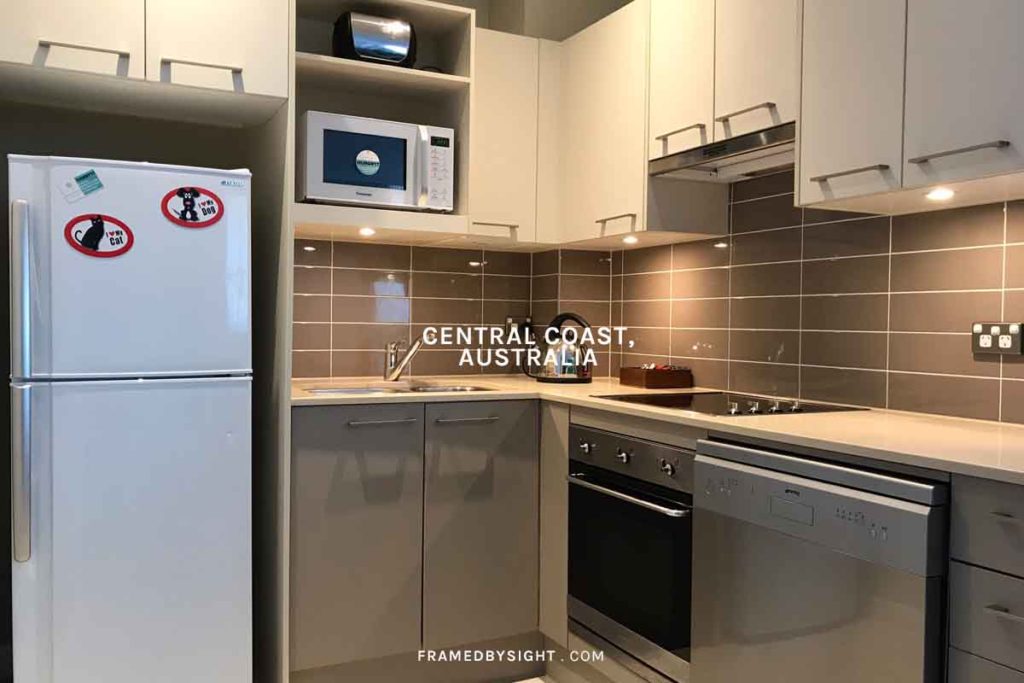 You have a decent sized kitchen including a full-size fridge with milk provided, stove, oven, microwave, crockery, cutlery, and a dishwasher. I did find it a little odd it only had two of everything, so you'd need to wash up immediately – but that's not a major issue.
In-room, you also have a washer/dryer machine and two additional swimming pool towels are provided. A large dog bed and blanket was also set-up, ready for your dog's arrival.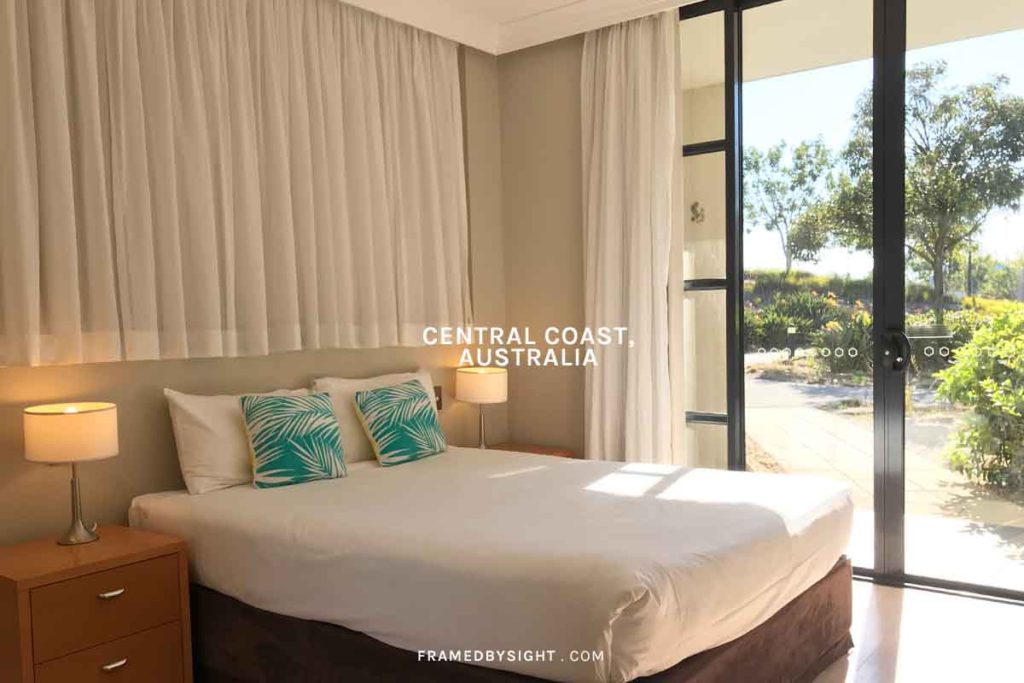 The room itself is fairly spacious, with a separate living and dining area, and direct access to a non-fenced grass spot at the rear. Whilst it's not enclosed, it was quite easy to clip our dog on for his walks.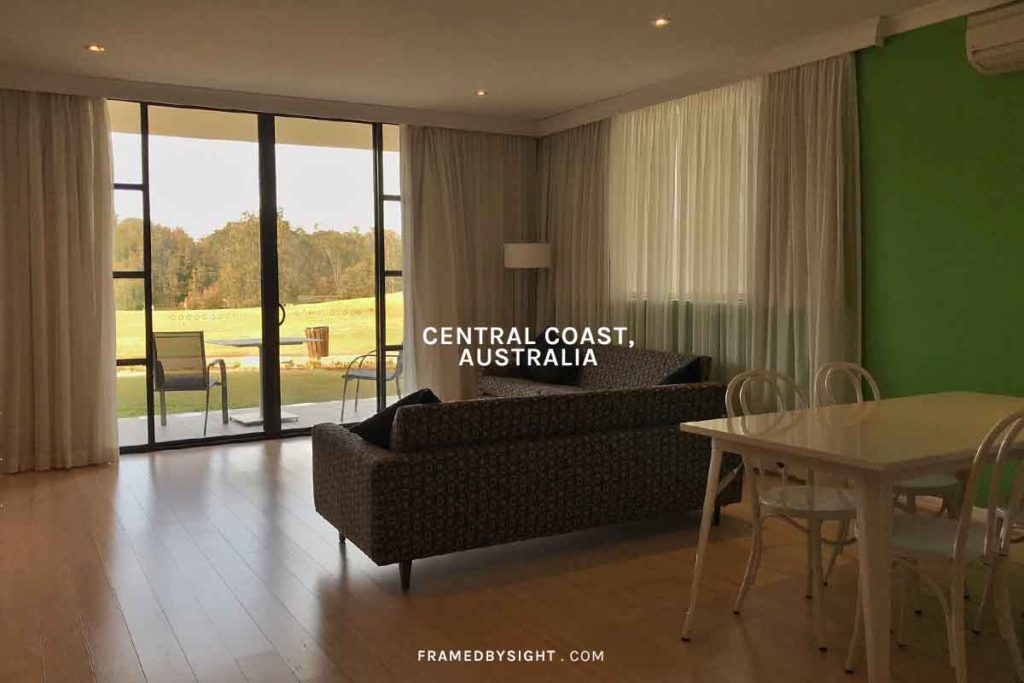 My only key feedback is that the pet room accommodation is not reflective of what is advertised as their 1-bedroom apartments on the website. The living and dining area furnishings are much older in style, but still did the job for our stay. By all means, it wasn't terrible, the room just wasn't as modern throughout as expected.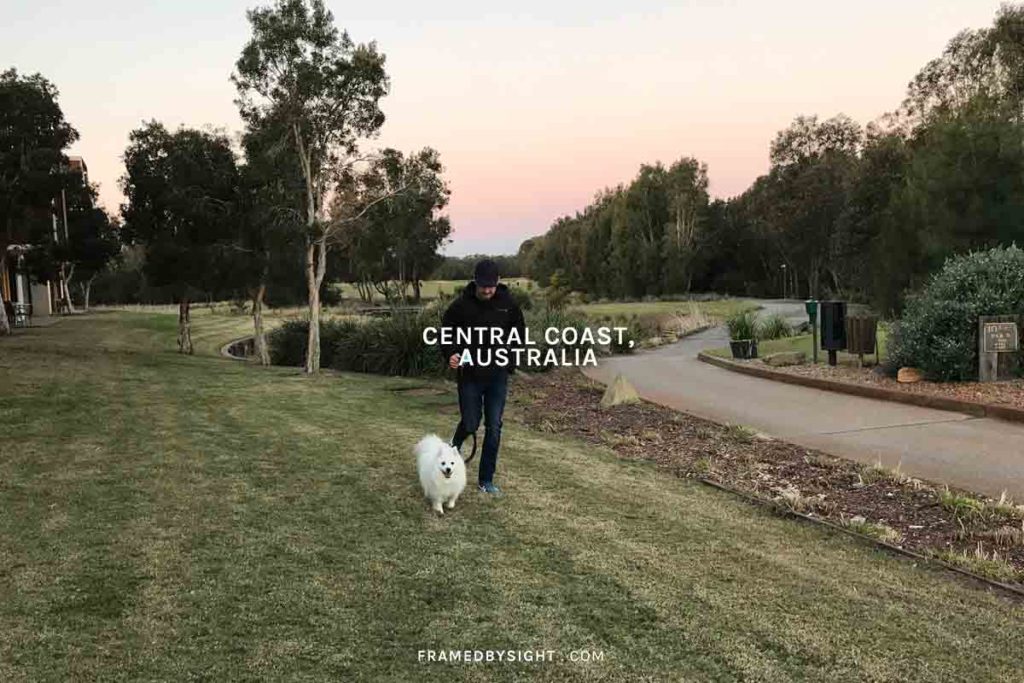 That said, this grassed area adjoining your room leads on to the neighbouring Ross Watson-designed, 18-hole champion standard golf course. For anyone who has a golfing partner, this is the perfect stay for you. The only catch is that the location of this room is at the start of where the golfers begin their tee off, so you will hear the preparation of the golf carts and players early morning, each day.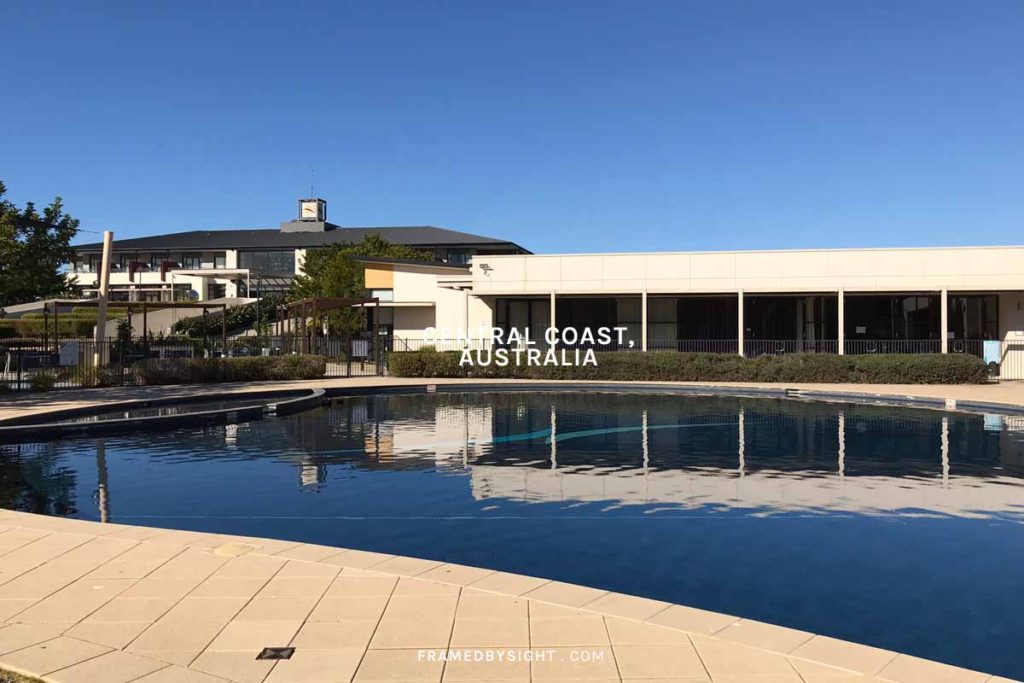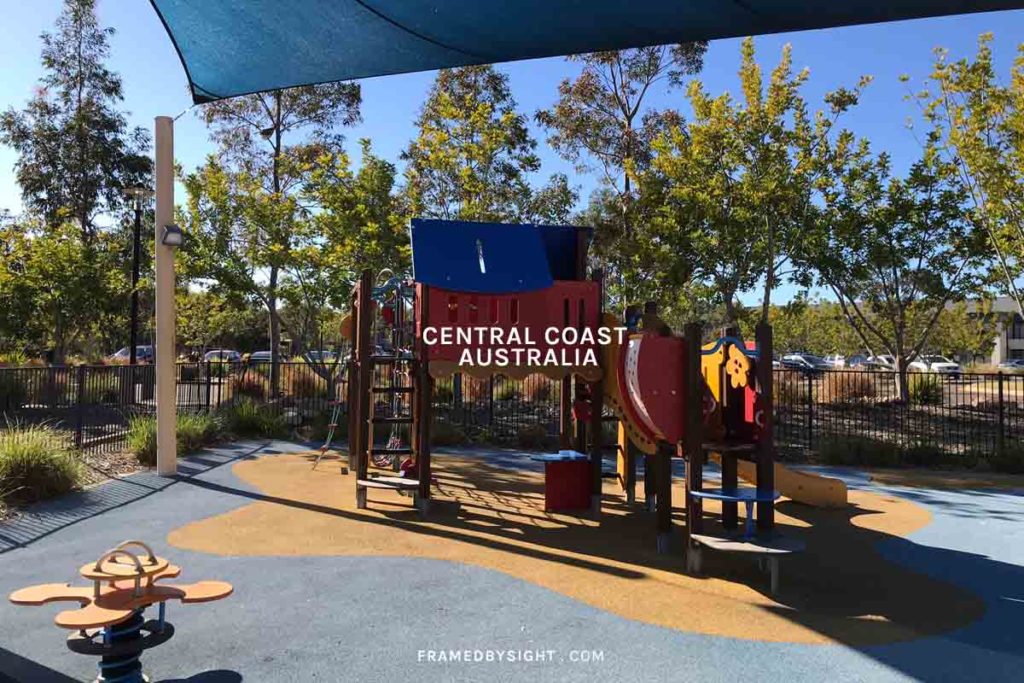 Amenities at the hotel include both a heated indoor 20-metre lap pool and an outdoor pool, outdoor children's play equipment, two tennis courts and a private gym.
There isn't much else to do within walking distance when staying with a pooch, but you can stroll the nearby residential streets or book yourself into the luxurious Endota Day Spa at the hotel.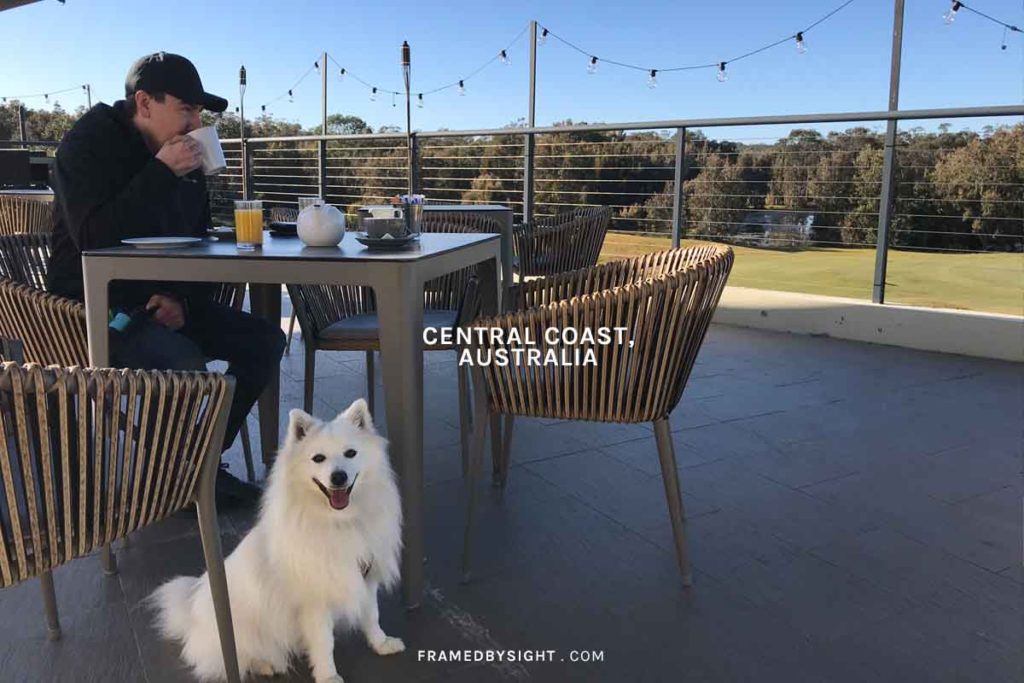 We did also dine at the on-site Karinya's Restaurant and Wine Bar. With a pooch in-hand, you're only able to dine outdoors at the southern end of the restaurant, which is completely fine for us. The restaurant overlooks the beautiful Kooindah Waters Golf Club so you have an excellent view over the golf course of a morning and afternoon.
The staff here were very accommodating during our stay – big shout out to Georgia, Lucie-Mae and Gloria at the restaurant. They were very friendly and helpful whilst we had our dog with us.
There's plenty to do on the Central Coast, so with family and friends near by, what better way than to use this stay as our base point to explore. Mercure Kooindah Waters only has one pet friendly room on-site, a self-contained 1-bedroom Apartment so it's best to contact them directly to confirm it's available when planning your getaway.
Address
40 Kooindah Boulevard, Wyong, New South Wales, Australia 2259
11