Looking for affordable Sydney accommodation within Sydney's CBD? Look no further as you've found the Four Points by Sheraton, Sydney Central Park in Chippendale.
What I love the most about this hotel is its location; less than a 15-minute walk from Sydney's main Central Train Station – you cannot get lost in finding your way to this brand new hotel on 88 Broadway. Neighbouring the shopping centre of Central Park Mall and University of Technology Sydney, with bus transport also available at your doorstep, this hotel is well-positioned. It's also less than a 3-minute walk to the nearby famed 'Kensington Street' which you'll find is divided into four main districts; Spice Alley, The Old Rum Store, Eastside and Westside. This area encompasses more than 25 restaurants, eateries, galleries and shops to stroll amongst and choose to eat from.
If you're happy to commute on foot, this is a great base for you to explore Sydney's city. There is a Starbucks literally a handful of doors down from the Four Points by Sheraton, otherwise there are also a few other cafe vendors close by serving good coffees. I'd recommend Twelve Squares, located on the corner of Central Park Avenue and Chippendale Way (serving Campos Coffee) which is less than a 1-minute walk away from the hotel.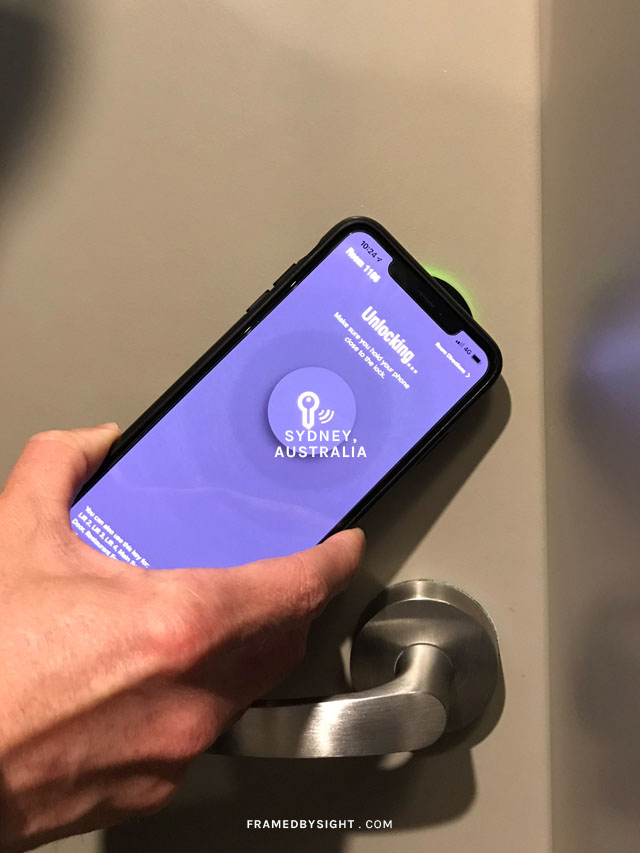 The staff, 'always on' positive service and the modern technology are all hotel bonuses. If you want to give it a try, open your room with the Marriott app (this was a great tech-feature we loved).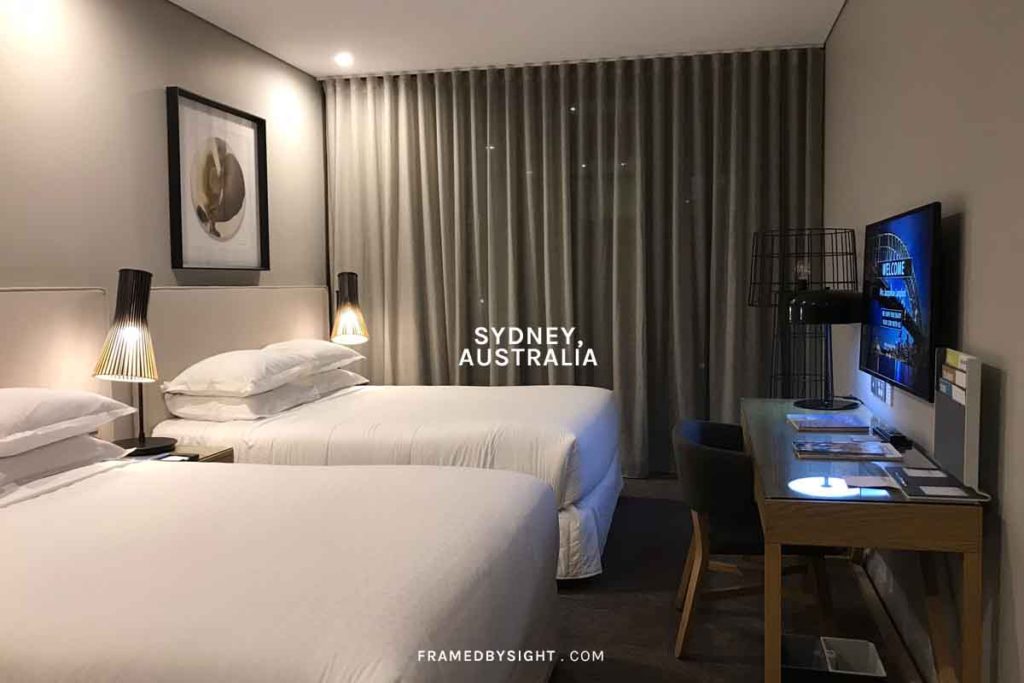 The Superior Rooms are spacious in size and the room itself has in-built USB wall-plugs. They didn't have many power points next to the bedside, but that's not a major issue. That said, we didn't stay in our room much other than to sleep, so we were happy with the included amenities such as a TV, ducted air-conditioning, free Wi-Fi, coffee/tea services, mini-fridge with milk provided, stocked minibar (pay on consumption), ironing board and a secure safe.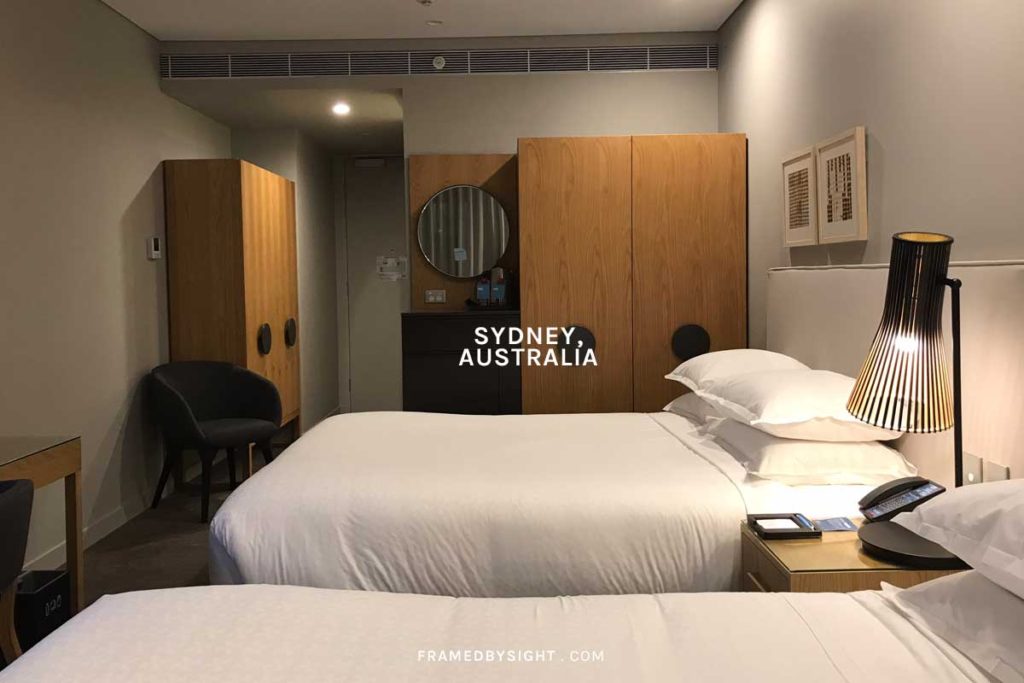 The bed itself felt luxurious to sleep on, very comfortable and easy to close your eyes and just sleep each night away.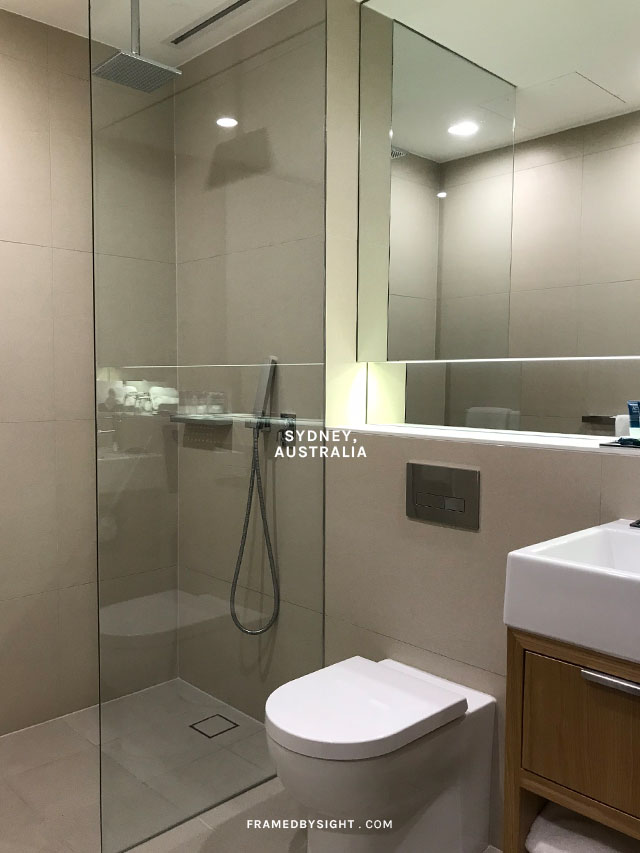 In the bathroom, you have the choice of both a handheld shower and rain shower overhead. It felt a little small in comparison to other hotels I've stayed at, but definitely served its purpose and I wouldn't discount the stay just because of this.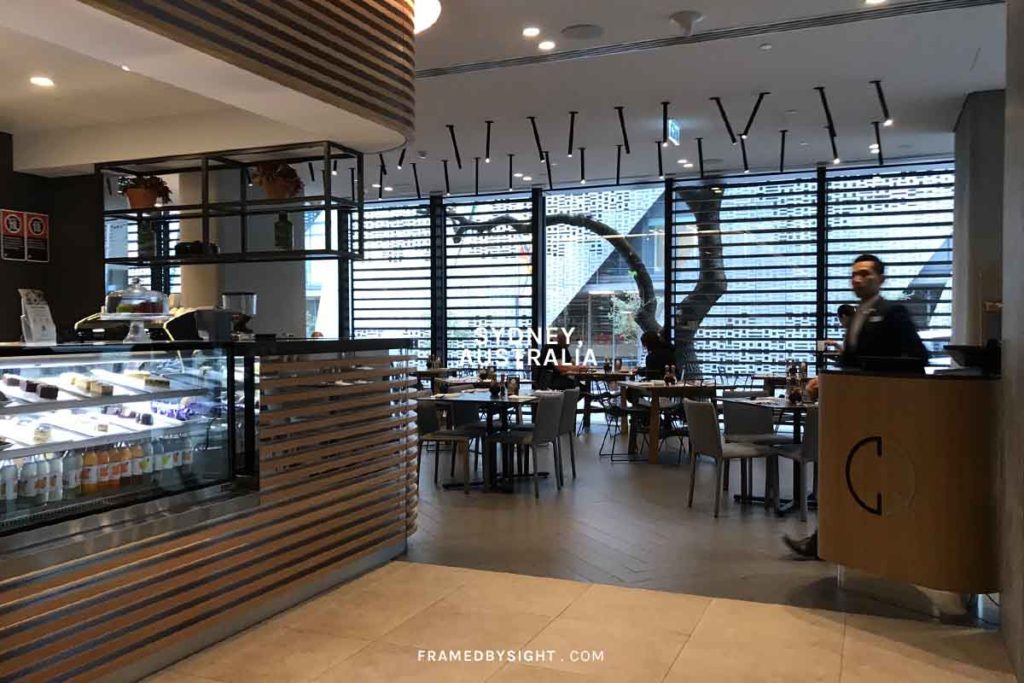 Don't forget to consider booking your room rate inclusive of breakfast. Central Quarter is the main dining restaurant at the Four Points by Sheraton and their buffet spread is in abundance. The seating area is bright and airy, with floor-to-ceiling windows facing Broadway.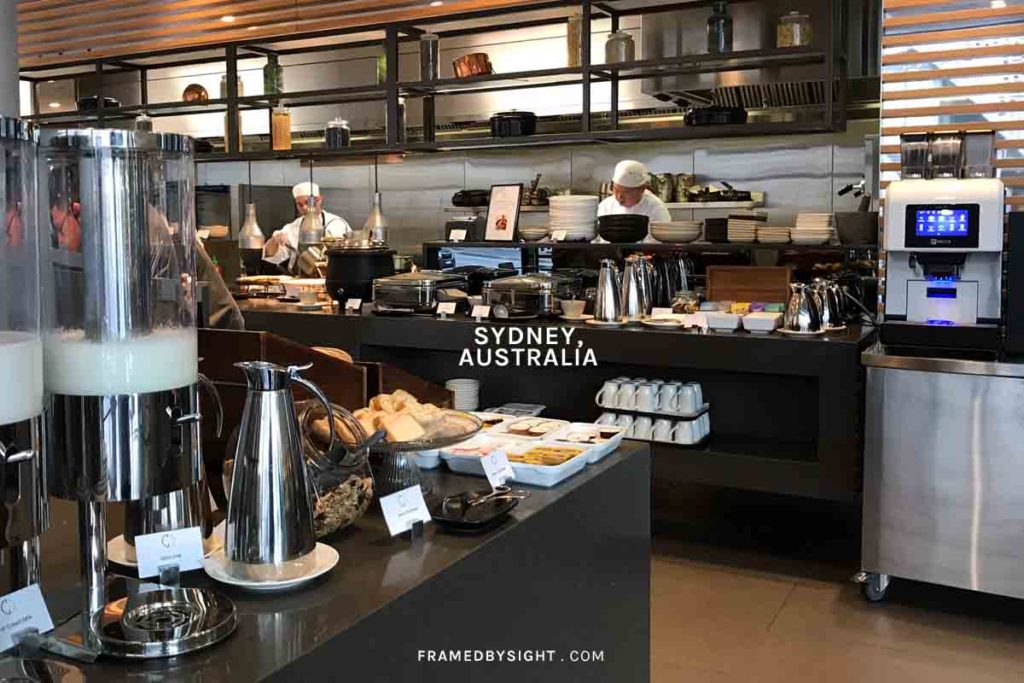 Choose from eggs or an omelette made to order, bacon, sausages, fresh fruits, yogurts, muesli, cereals, pastries, plus Asian cuisines including congee (rice porridge) and fried rice. Whilst it wasn't the biggest buffet breakfast I've experienced, it was enough to fill you for your morning wake-up – and served fresh.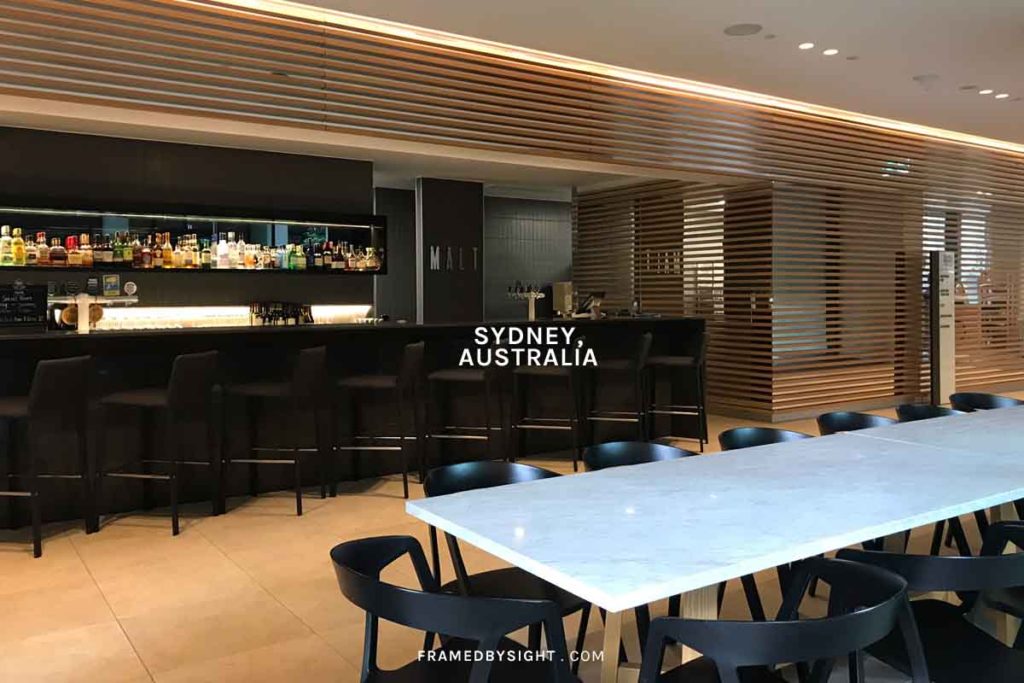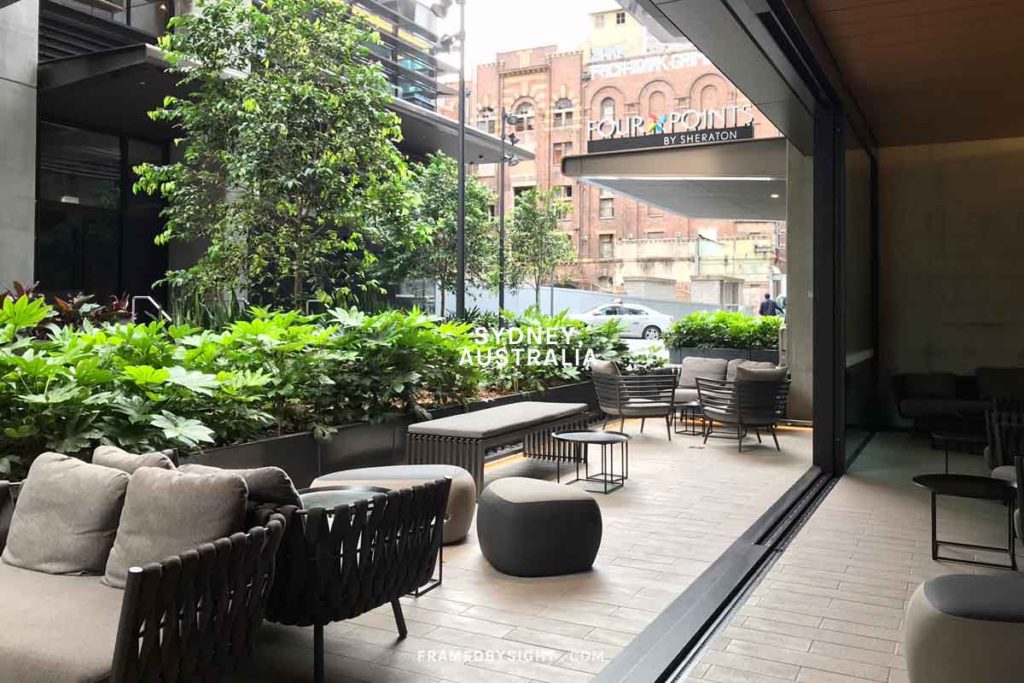 Of an afternoon, you can also grab yourself a drink at the on-site Malt Bar which offers an exclusive, locally brewed beer, the ChippendALE. Whilst this isn't an overly large bar, tuck yourself into a cosy seat near the entrance of the hotel, facing the laneway off Broadway and enjoy the chilled atmosphere of this well-centrally located hotel.
Address
88 Broadway (hotel entrance via 4 Central Park Avenue), Chippendale, Sydney, New South Wales, Australia 2008
2