It's been over two years now since we moved in to our Eden Brae home. Recently, I was asked what the internals of our house looks like after the build was completed. I actually didn't expect that my blog would be as responsive as it has been – so firstly, thank you for reading it thus far. I hope you're finding it useful.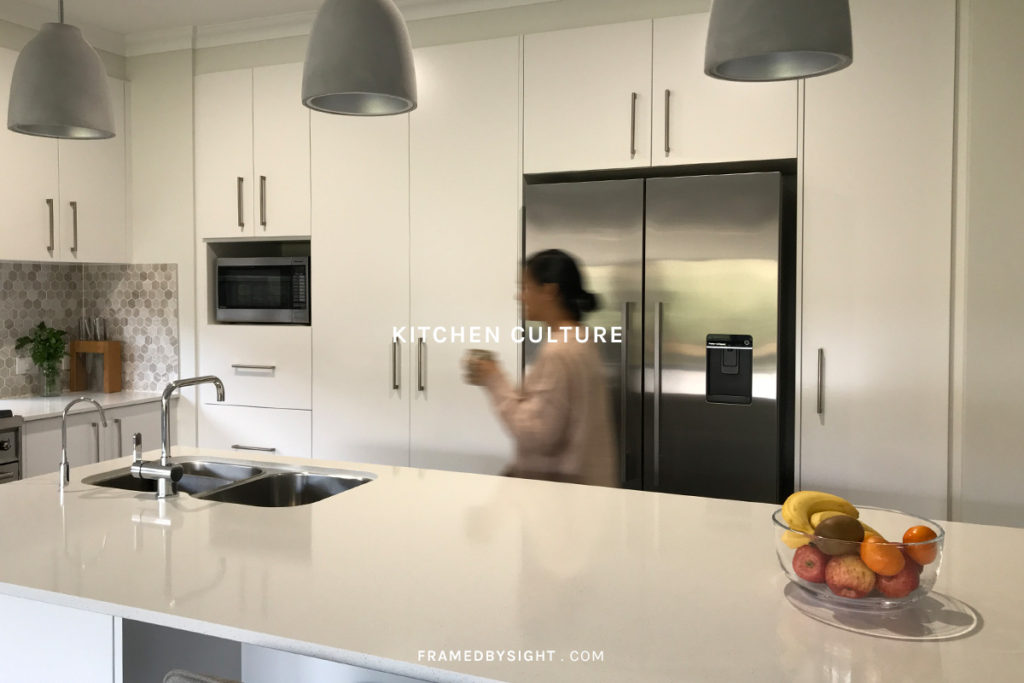 What had we planned for our kitchen? Looking back, we briefed in a pencil sketch drawing with Kitchen Culture which turned out to be quite on-point with what we wanted in the end. Our aim was a modern, neutral coloured kitchen, hopefully appealing not just to us but future families if we choose to sell one day.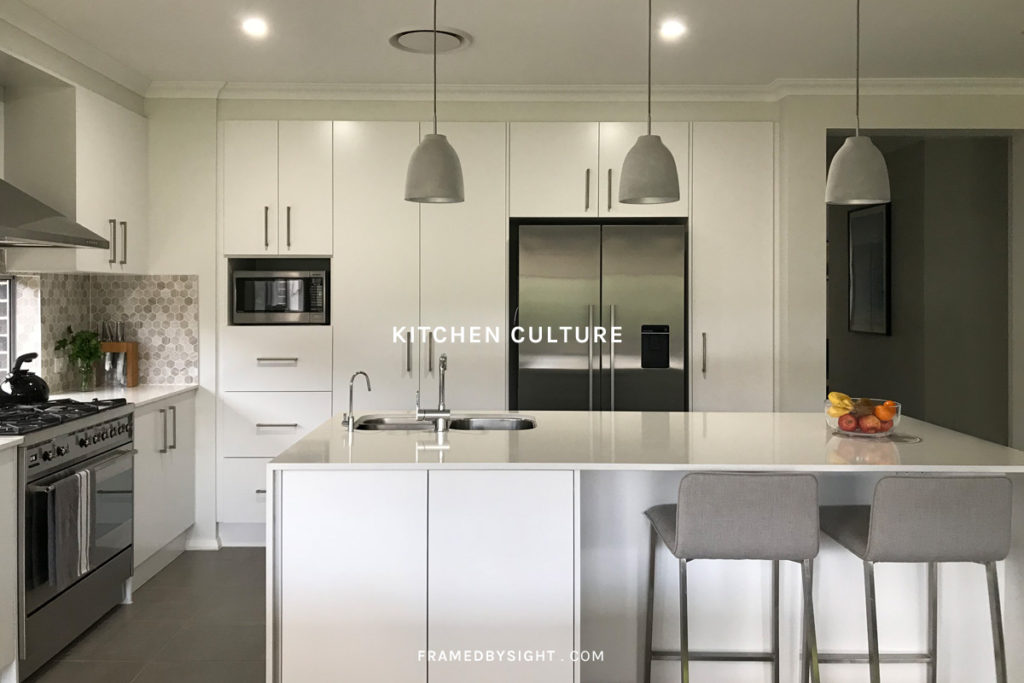 I'd recommend to:
Keep the sink, the fridge and stove within the 'work triangle' space. That is, an easy distance between these three main areas in the shape of a triangle.
Maximise your cabinetry and bench areas. Fill the area above and around the stove, plus pantry areas with additional space.
Think about areas that you could re-purpose with cabinetry for example, the breakfast island bench. Will you have a full family seated here permanently? Or do you have a dining area nearby and this is more like drop-in seating? Can you add another cabinet to half of the bench in lieu of seating?
Consider adding a power point under your breakfast island bench. Trust me, you'll find this useful once installed.
Consider a water outlet to be added during your build behind the fridge/freezer area.
Things I would change for next time:
Whilst I like the window splash back behind the stove for aesthetic appeal, if you actively use your stove, you may find this quite annoying after some time. I would re-consider filling this area with a solid, tiled splash back/wall, as I found it more frustrating wiping it down frequently after cooking – and a little impractical.
Reposition windows to garner more natural lighting.
I would have loved to have kept the butler pantry (we reversed this out to become a workshop in the garage, which we still love). But again, the more space you have, the better. We have a small family so we have ample space as is but if I could have both, I would.
13