Look no further as Burger Point Marsden Park in Sydney has added some Filipino-flavoured goodness to their menu. A restaurant I would have never expected to do so, yet paying homage to some of my personal favourites, so why not drive here and simply check it out?!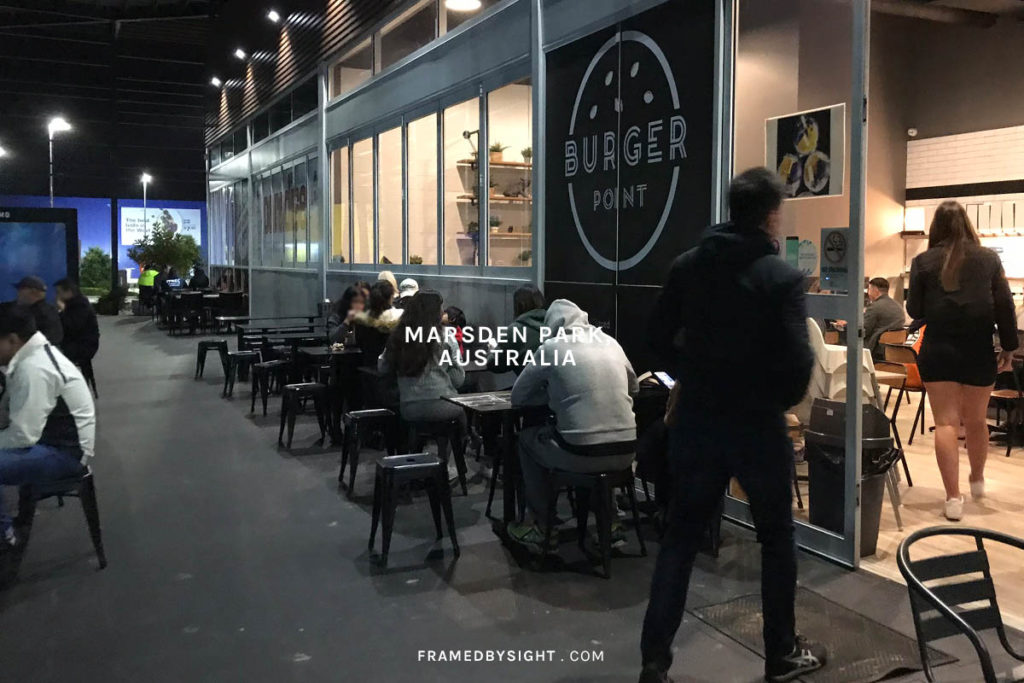 What looks like an everyday restaurant with a menu full of different burger and chicken options, actually has a second, secret Filipino menu which is unspoken of unless you've been following their Facebook page.
On their main menu, you have seven burger types to choose from (in addition to their Facebook featured house specials), share plates including fried or marinated chicken wings, hickory bbq grilled pork belly or a fresh bowl of chicken caesar salad. Of course, not to forget good old fries, sweet potato fries, or loaded fries topped with cheese. There's no mention of the Filipino treats I was teased with on Facebook, so as I approach the counter, I ask the question.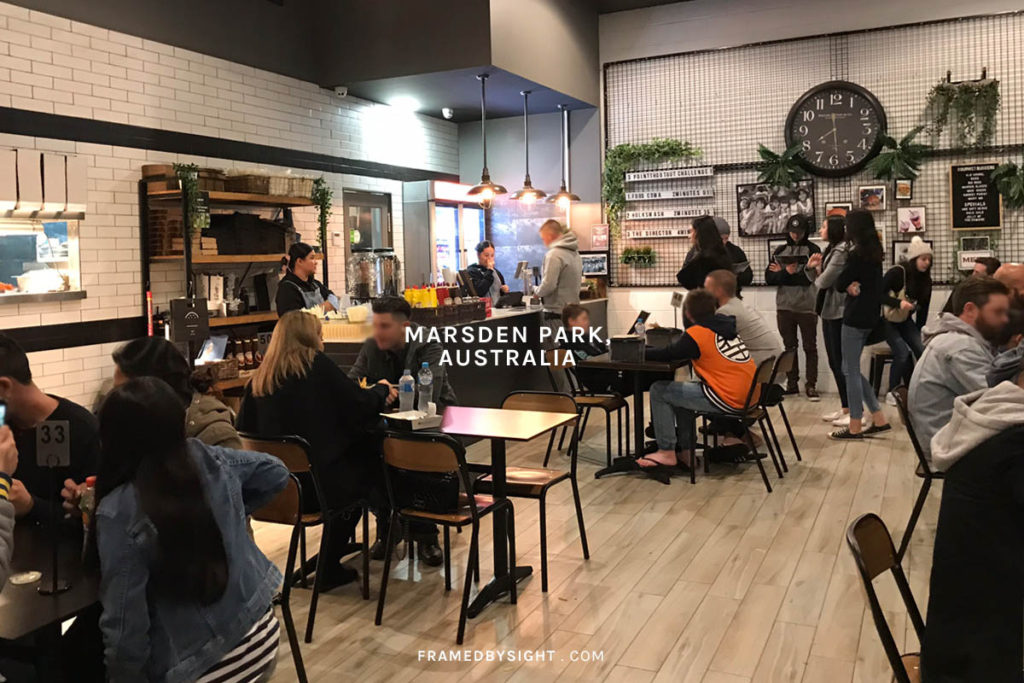 And volia! If you're wanting to try the crunchy, crispy chicken with traditional Filipino spaghetti, ask for the "Jolly BP". What's this you ask? An Australian twist (2.0) of what others may know as Jollibee Chicken Joy and the famed Jolly Spaghetti.
Whilst I wait 15-minutes or so for our food to arrive, I'm eagerly reminiscing of my childhood, drooling over that magical Jollibee experience we use to have as a family, hankering to see the large bee character at the entrance of every restaurant. For those that have no idea of what I'm talking about, Philippines is probably one of only a handful of countries where Jollibee supersedes McDonalds for once. Oh I miss thee, but Burger Point you have brought me new light!
Between Tim & I, we ordered The Boss Burger with a side of fries. House bbq glazed handcrafted beef patty, lettuce, onion, American cheese, caramelized beetroot relish and mayonnaise.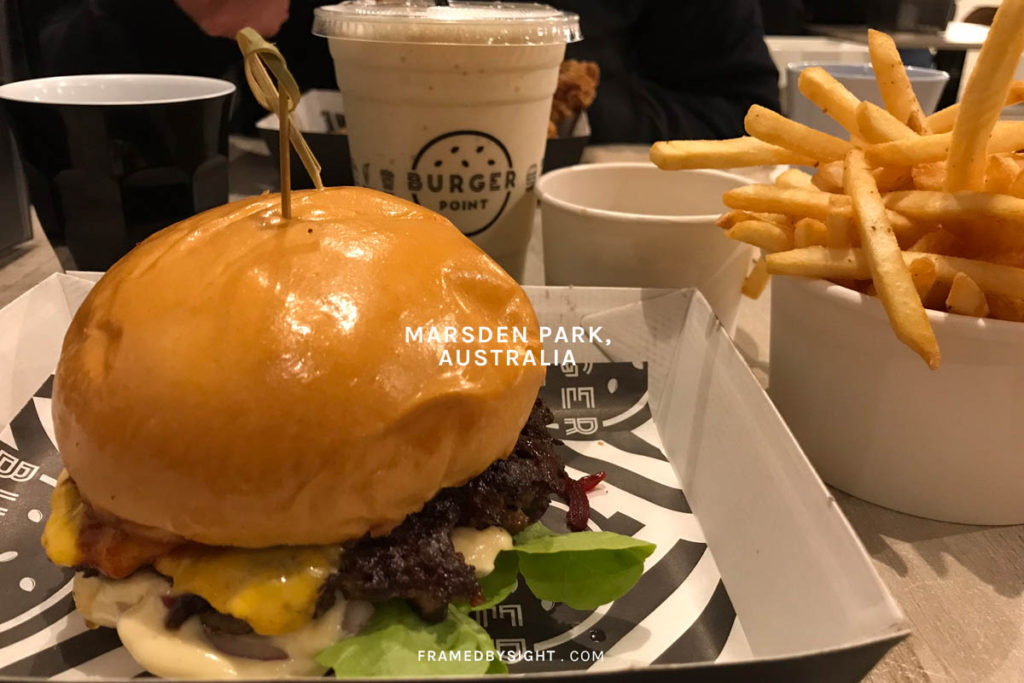 Jolly BP. Two-pieces of crispy-skin chicken, a tub of gravy (for dipping) and traditional Filipino spaghetti with hot dogs. Yes hot dogs.
And Halo Halo for dessert. A mixture of white beans, jackfruit, shaved ice, evaporated milk, gulaman (green jellies), diced fruit, ube ice-cream and a dash of leche flan – another Filipino favourite of mine.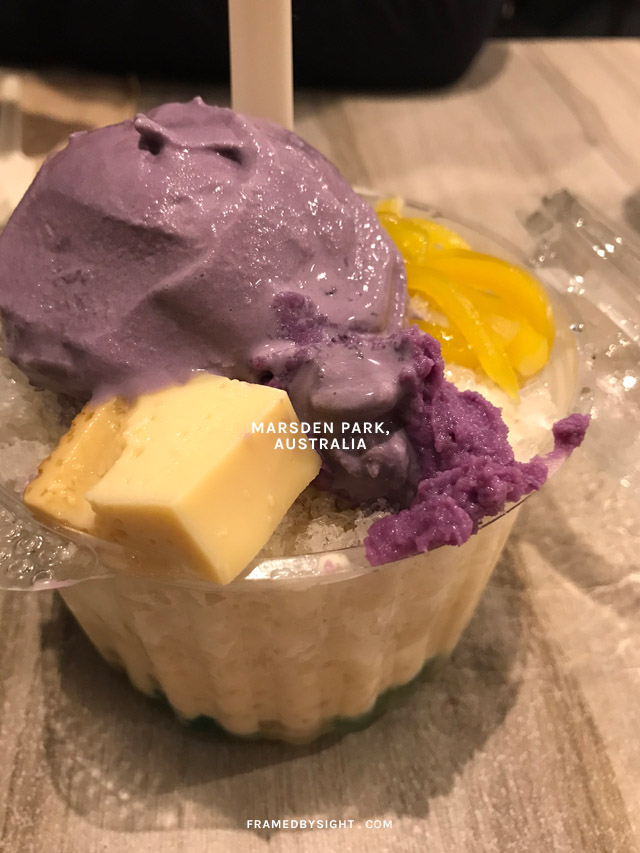 What's the verdict? The burgers at Burger Point are always delicious, so it's a big thumbs up with a 10/10. We've been here a handful of times in the past and their burgers don't disappoint. So if you love burgers, the team here have some crazy, house special creations on their menu today and you should check them out. A big shout out too for the Madagascan Vanilla milkshake. This bad boy is the real deal, proper thick shake loaded with ice-cream and it's just how I like it. #nomnom #burgerpointofficial #delicious
The Jolly BP is an 8/10 for my Filipino taste buds. Why an 8 and not a 10? The chicken was bang-on for me, absolutely loved it with the pot of gravy on the side. My only suggestion would be to make the spaghetti sauce a fraction sweeter. #jollybp #tryme
For the halo halo, all the flavours and the construct was the perfect mix-mix. If you could consider a taller cup though, it was slightly tricky to eat in the container that it was. #dessert #sweettooth #ilovehalohalo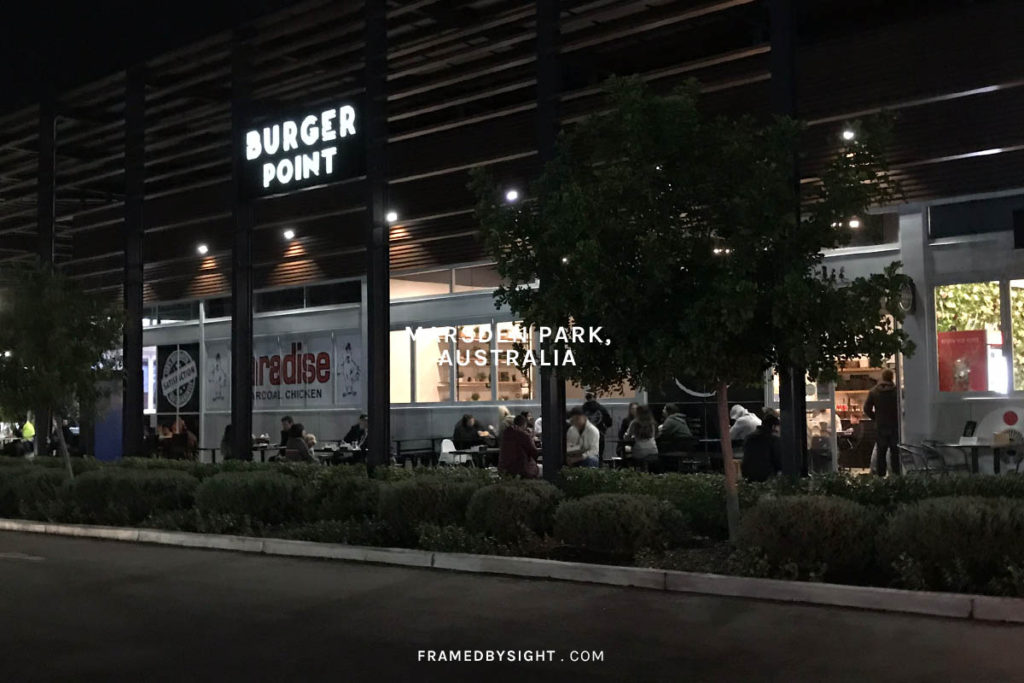 Situated within the Home Consortium Marsden Park retail shopping centre, Burger Point Marsden Park is open from 10am to 8.30pm daily, with indoor and outdoor seating readily available. Parking is fairly straight forward too with plenty of car spots right in-front. Just to note, this isn't a Filipino restaurant and Burger Point's core business is burgers. That said, I was very excited to discover their Filipino menu add-on, and as I keep watching their Facebook menu reveals, I will definitely be back again to try something new.
For those that live closer to Sydney's CBD, there's a second Burger Point restaurant that also has the secret Filipino menu. Dine in at Burger Point Wentworth Point which is right next door to Rhodes, open daily from 10am to 9pm. Be prepared for mouth-watering, burger goodness and why not give their ube soft serves and ube shakes a go too (Filipino ice-cream mash-up). #holla #milkshake #foodfest
Address
Burger Point Marsden Park
24/9 Hollinsworth Road, Marsden Park, New South Wales, Australia 2765
Address
Burger Point Wentworth Point
Shop RT322 Marina Square, 5 Footbridge Boulevard, Wentworth Point, New South Wales, Australia 2127
Address (now open, Jun 2020)
Burger Point Eastern Creek Quarter
Eastern Creek Quarter
159 Rooty Hill Road South, Eastern Creek, New South Wales, Australia 2766
–
Uber Eats home delivery
If you live within close proximity of Burger Point Marsden Park or Wentworth Point, using an Uber account, you can order directly from the Burger Point menu and request delivery straight to your door.
The usual menu suspects are listed: gourmet burgers, fresh sides, juicy wings and more. But, the hidden Filipino menu isn't available online, so you must still head in-store to experience this first hand.
62