A weekend away from Sydney included a stay in the beautiful coastal town of Narooma. What we thought was a quiet, seaside town, is actually a city packed full of outdoor activities. From Sydney, it's about a 4 1/2 hours drive, or from Canberra, just shy of 3 hours to get here.
Ever thought you could get up close and snorkel with seals? Narooma is actually the pick-up point to experience this crazy, fun, day-trip to Montague Island and one not to be missed whilst you're in the area. We booked a snorkelling with seals adventure tour at Montague Island with Underwater Safaris. And boy, what an experience whilst in Narooma.
What impressed me the most about the Underwater Safaris crew, is that from the get-go, they were professional and organised. I must admit, I'm not someone who loves being on boats nor a strong swimmer in open water, but when you want to try such a tour, you must to give it a go right?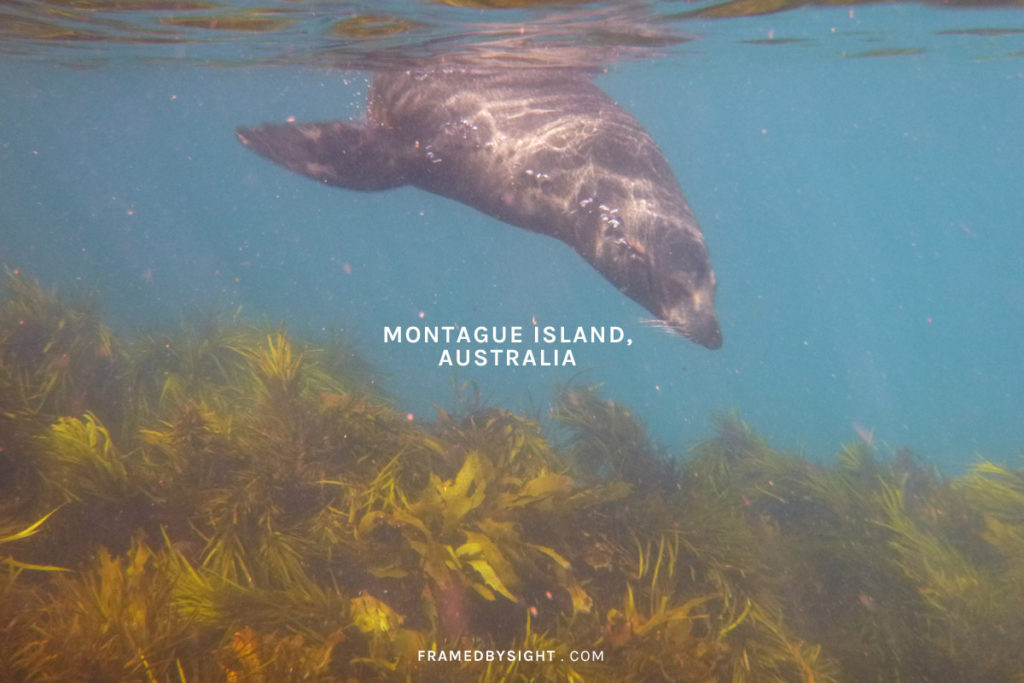 Underwater Safaris is the only dedicated PADI snorkelling and dive boat based in Narooma, operating at a maximum capacity of 16 people per tour. Whilst on the tour itself, qualified instructors join divers and snorkellers in the water at a ratio of 1:8 (or even less when in the summer months), which is comforting to know and great peace of mind.
Some tours don't always join swimmers in the water, so if this is important for you – which it was for me – do make sure you check this before deciding.
Francois – who lead our tour for the day – holds over 15-years diving experience and I honestly felt like I'd be in safe hands when booking the tour with Underwater Safaris.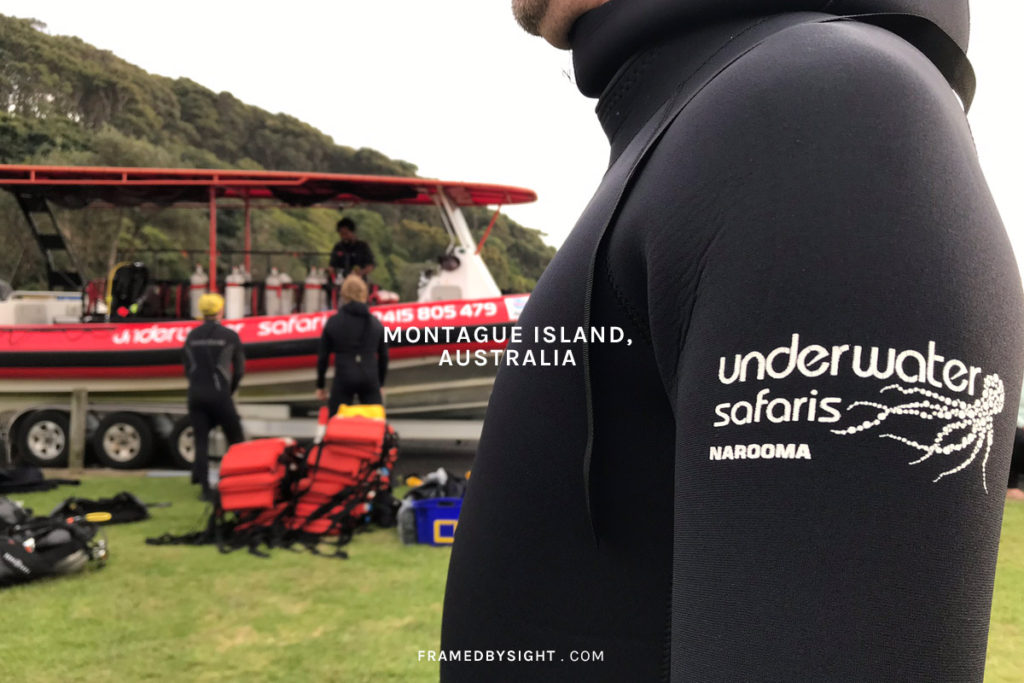 After arriving early morning at the meeting point, Robin helped us select our gear including a wetsuit and fins, followed by a formal safety and water briefing by Francois. I've been snorkelling before in other countries and in some instances, they hand over the gear and off you go. These guys however had a one-on-one checkpoint before we boarded the boat, ensuring we were each across the requirements and if there were any further concerns or questions – care factor 10+ (rather than next to none).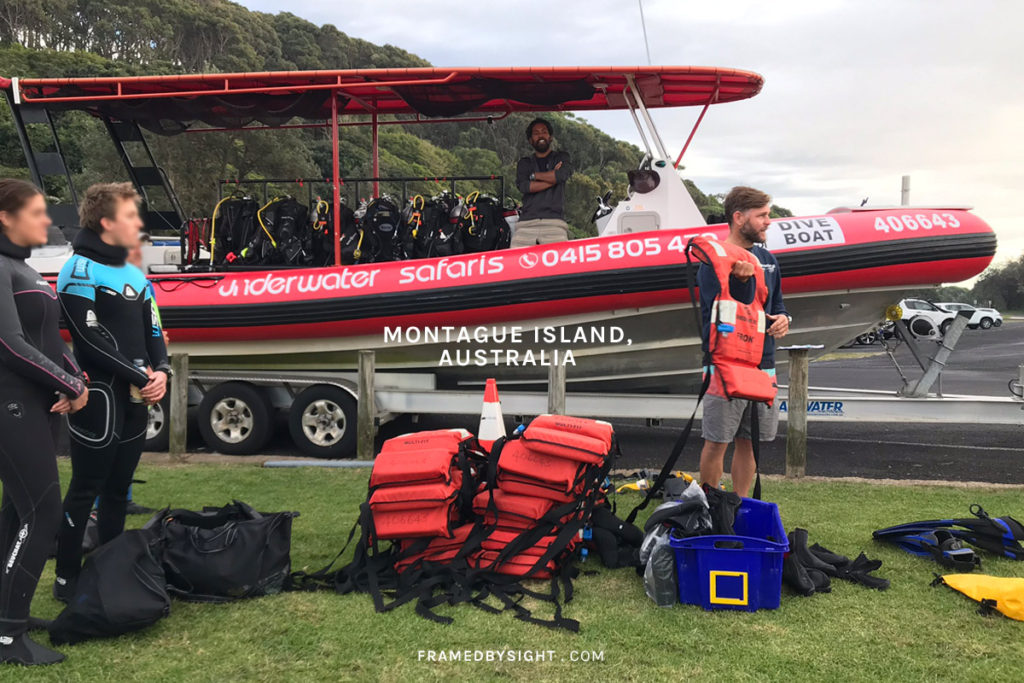 There's not a lot of space to carry a full bag of items onboard the boat so do plan to pack lightly before you arrive. You'll need your swimmers, towel, and jacket to keep you warm, otherwise not much else. Oh and a water camera too if you have one. Do keep in mind the boat ride can be choppy, so the less you have, the better.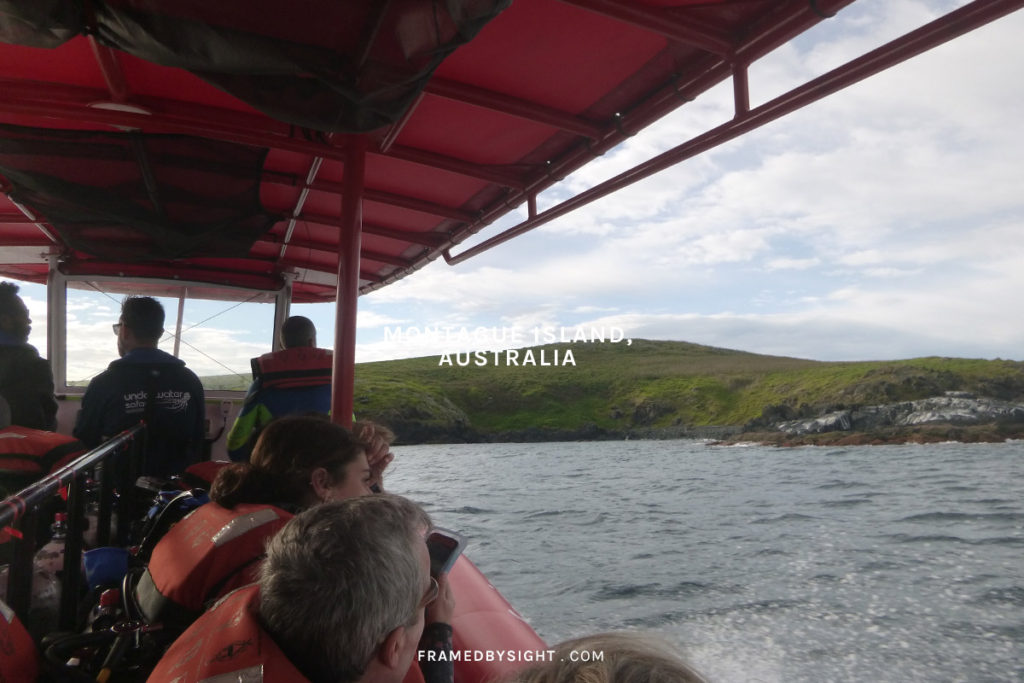 Located 9km from Narooma mainland, Montague Island is a National Parks and Wildlife Service (NPWS) protected natural reserve, home to hundreds of Australian and New Zealand fur seals, over 12,000 penguins, and an abundance of birdlife including crested terns, silver gulls and shearwaters.
It is the second largest island off the NSW east coast other than Lord Howe Island with a historic lighthouse and luxury accommodation, only accessible by boat.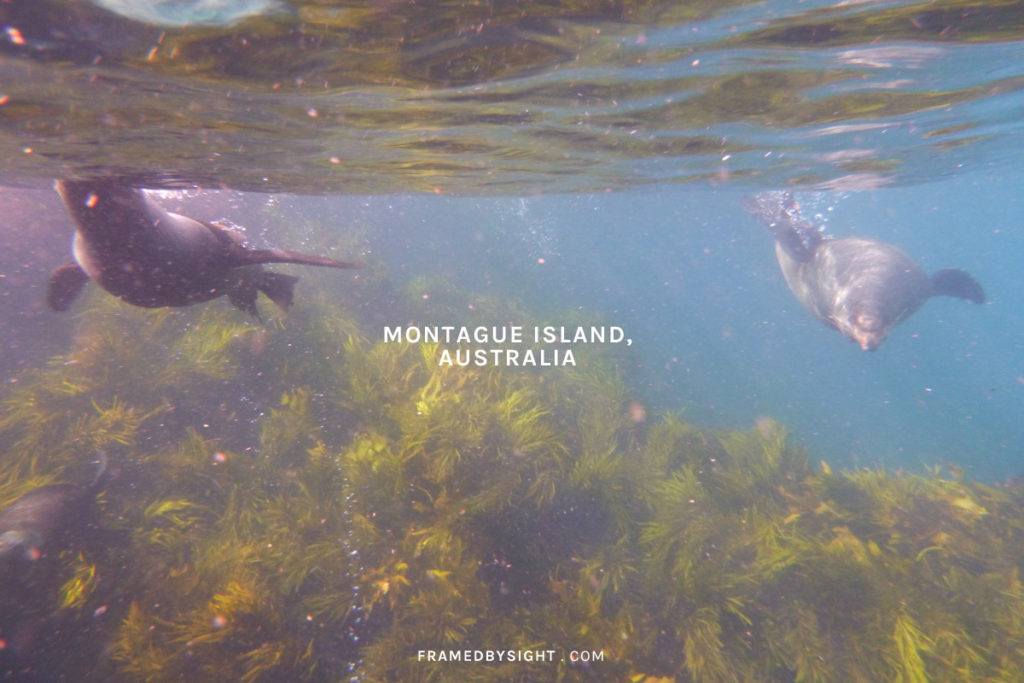 Our tour was a group of 12, combined with both divers and snorkellers. There were two different dive spots planned for the day around Montague Island, and snorkelling with the seals in a semi-enclosed bay area next to the island. You don't actually step on to land during this tour, so be prepared to either remain in the water or onboard the boat for the entire duration.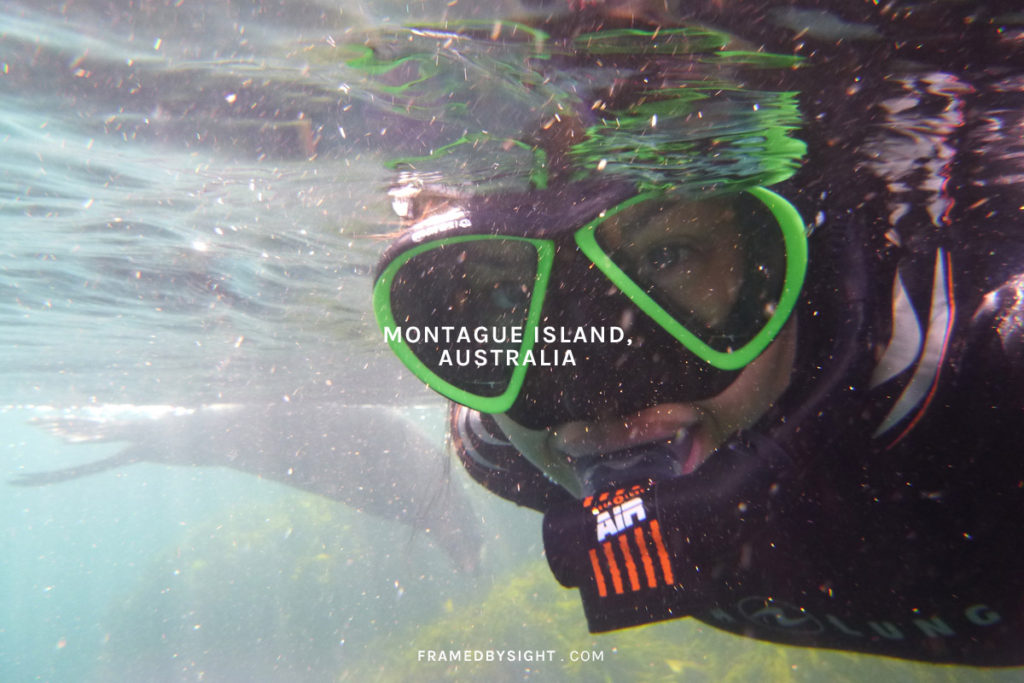 With an overcast day and a slight swell, the water did look cold, but the wetsuit shielded me with warmth. You're still able to snap a few shots regardless of the weather which was brilliant. And, once you start snorkelling and get up-close to the seals, their playful nature is in abundance that you actually forget about everything else and embrace having so much fun with these cool pups in the water.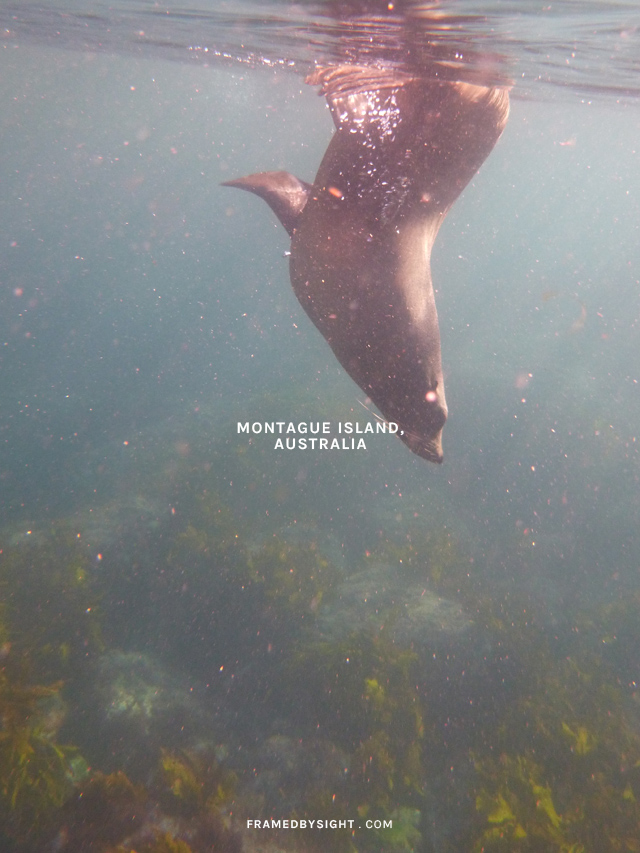 Throughout the day, you're flex to return to the boat whenever you please. You can't miss the seals as they're dotted along the island's edge and they're easy to spot whilst they're frolicking in the water. Just remember, they're in their natural habitat so you do need to respect your approach and wait for them to surface and swim close to you out of curiosity.
When onboard for a break, morning tea was provided with a choice of baked muffins, fresh fruit and warm tea.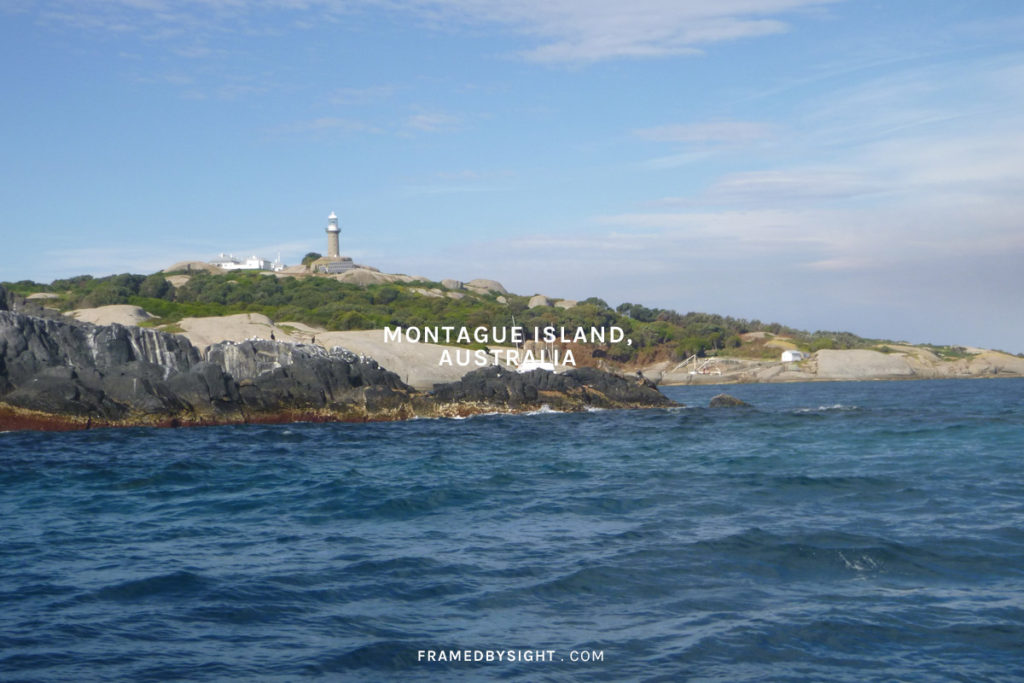 As the divers were dropped at the second dive spot, Francois provided those onboard a detailed history overview of Montague Island and Narooma. He once held a role on Montague Island and is well-verse and knowledgeable of the area.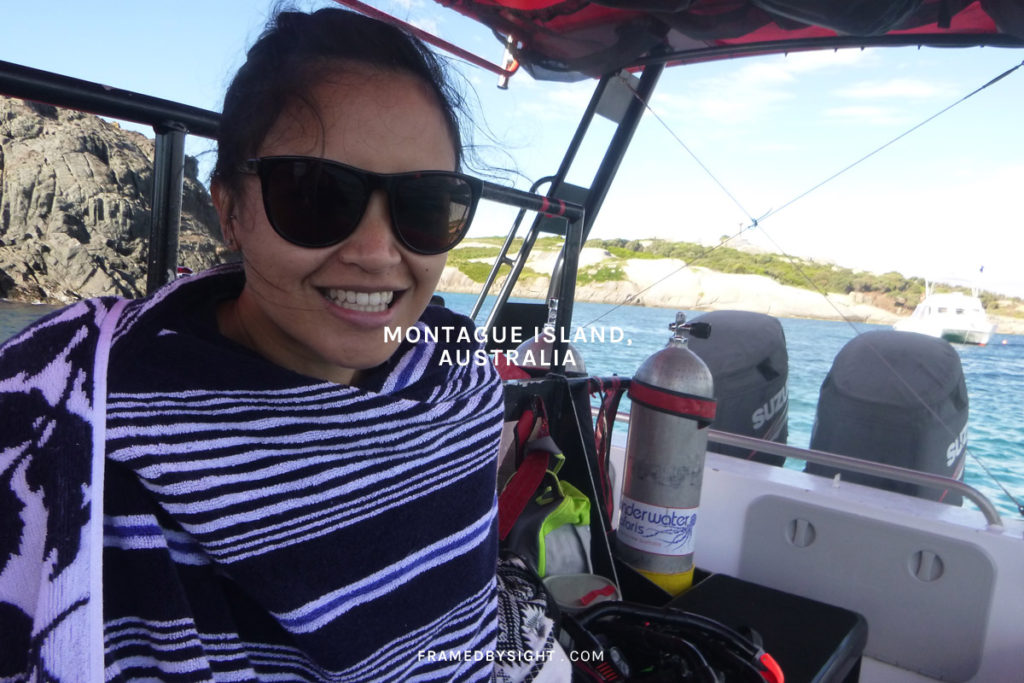 Did I love this tour? Absolutely. The overall professionalism of Underwater Safaris is exceptional and swimming with the seals is an experience to remember. If you're deciding which snorkelling or scuba diving tour to book to visit Montague Island (and possibly see whales too when in season), I'd highly recommend the PADI certified team at Underwater Safaris.
Address
Centenary Drive,
Apex Park Boat Ramp Narooma,
New South Wales, Australia 2546

Phone
0415805479
22