For anyone planning a trip to the Blue Mountains, look no further as Vanam Retreat is the perfect accommodation and getaway for your stay.
I had this Airbnb listing saved for quite sometime. It hadn't always worked out in terms of our availability and theirs, so when the stars aligned, I booked it in without hesitation – and boy, was it even better than the pictures could describe.
This beautiful, architecturally designed property is also home to a yoga and meditation retreat, which is why at times, there may be limited availability. That said when you do secure a stay, you'll fall in love with this Airbnb as much as I did, with all intentions of returning again.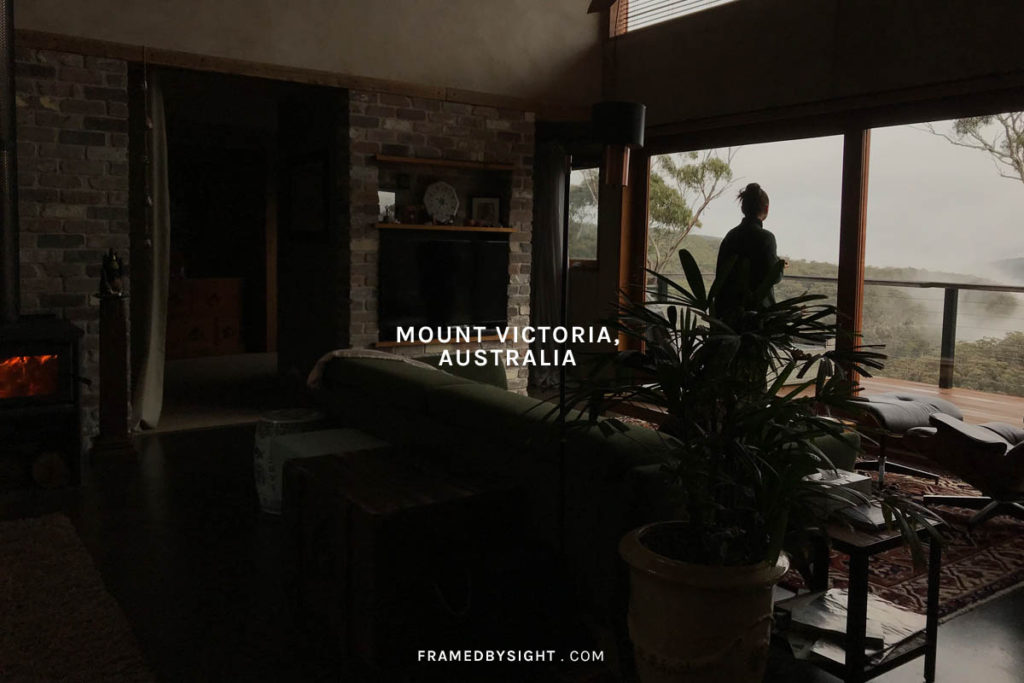 Up to three private guest rooms can be booked in the main house whilst the owners (Andy & Jeff) reside in a separate property only a few steps away. These rooms include the Garden Suite, Valley View Suite or the Sunset Suite.
I'd highly recommend booking the Sunset Suite, but to be completely honest, any room at this property is worth booking as they all have their own unique views, each with private en-suites.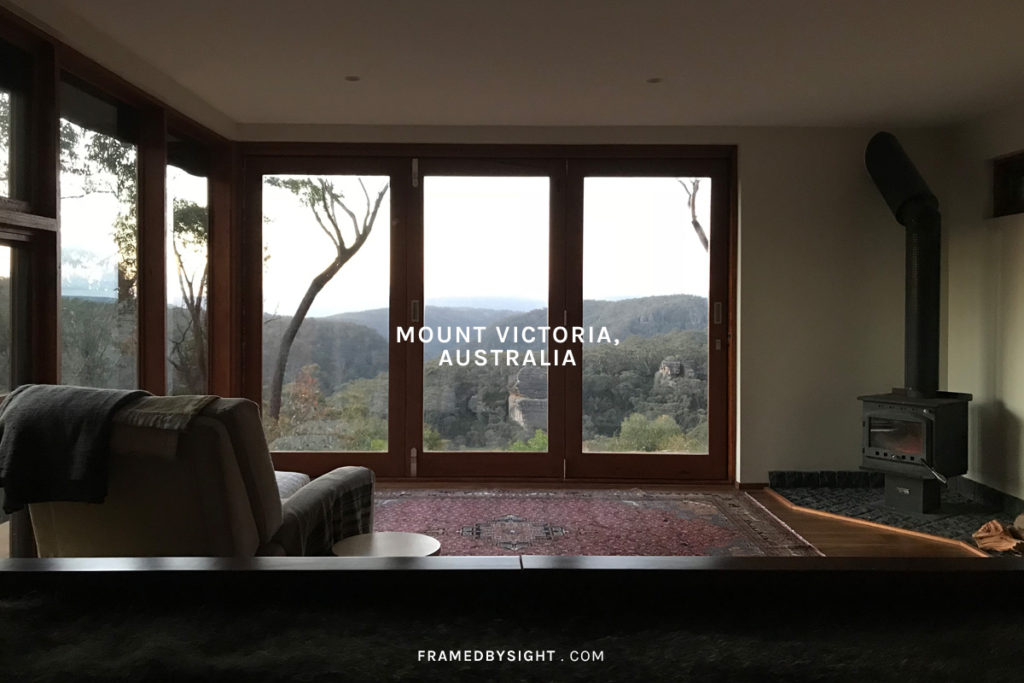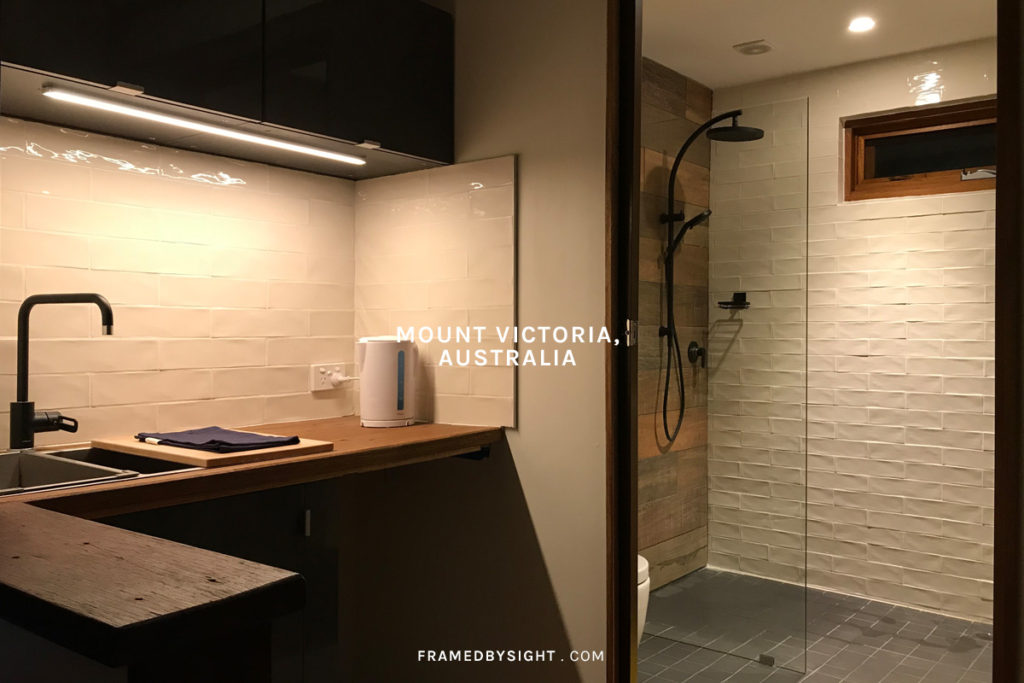 The added beauty of the Sunset Suite is the floor-to-ceiling bi-fold doors, sweeping views across the endless mountain ranges, plus the in-room fireplace – keeping our space toasty at all times. #roomwithaview #absolutelybreathtaking
Vanam Retreat has a number of eco-friendly features. Built of natural materials including timber, straw and clay used from the earth, then sifted to make the internal wall structures such as the room we stayed in. It is completely off the grid and powered by natural resources using solar panels and rainwater tanks. Plus, Andy and Jeff have an abundance of flora and fauna surrounding this home, managed by an extensive irrigation system connected to recycled water.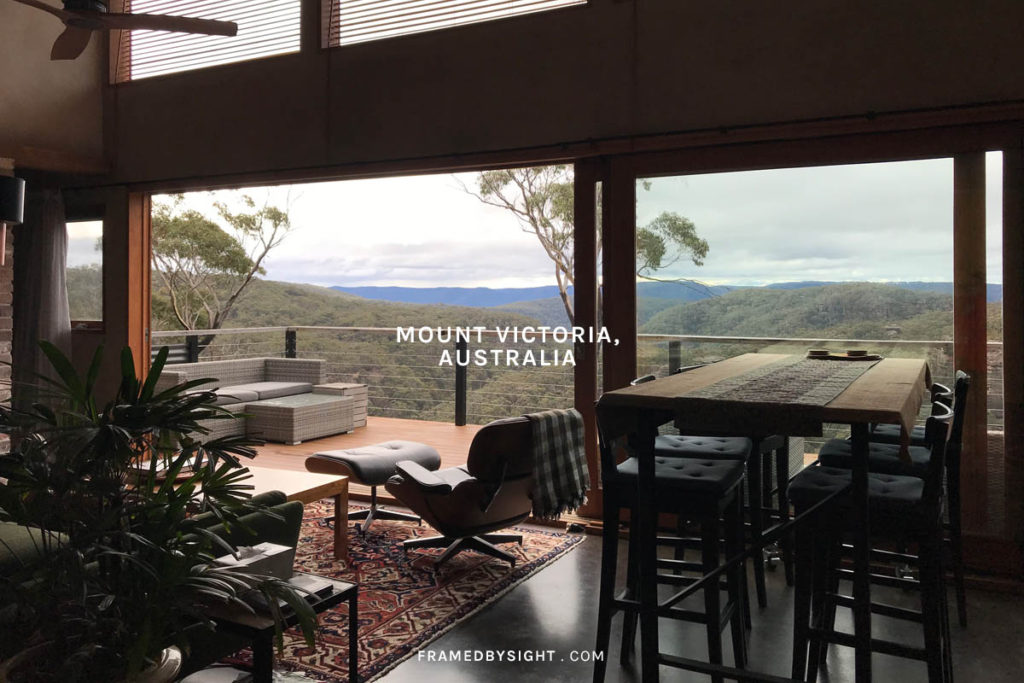 The shared/common areas that guests have access to is the main balcony, living, dining and kitchen. On the second night of our stay, we were very fortunate to have all other guests check-out so we had the entire place to ourselves – what an absolute treat!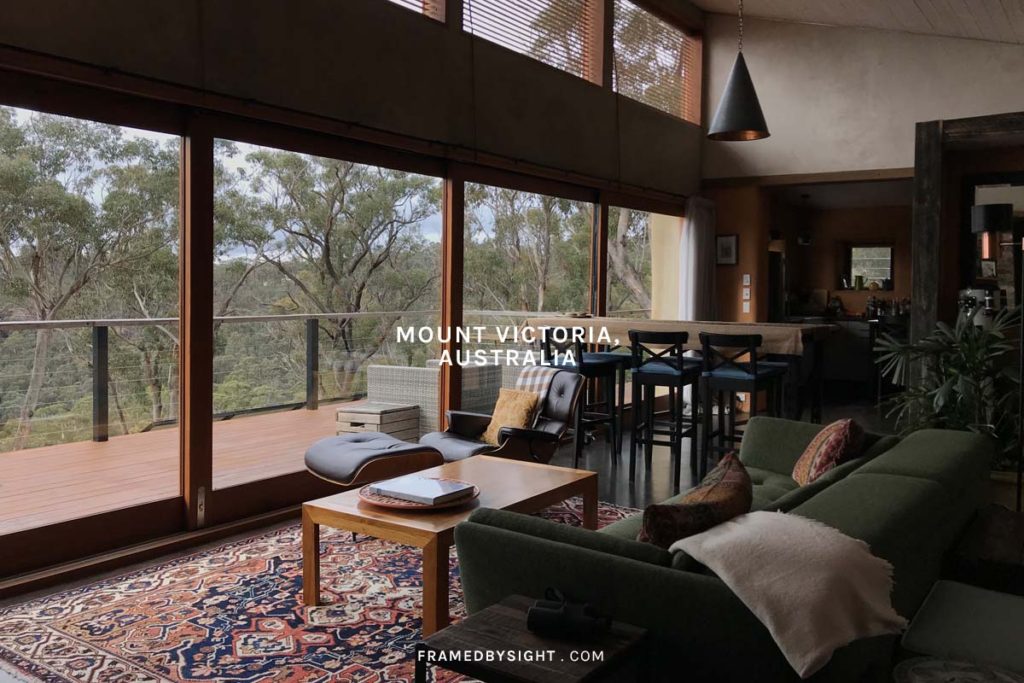 And if you thought that wasn't enough, self-service breakfast is included in your Airbnb stay which is a feast; fresh fruit, breads, condiments, eggs, avocado, tomatoes, yoghurts and more.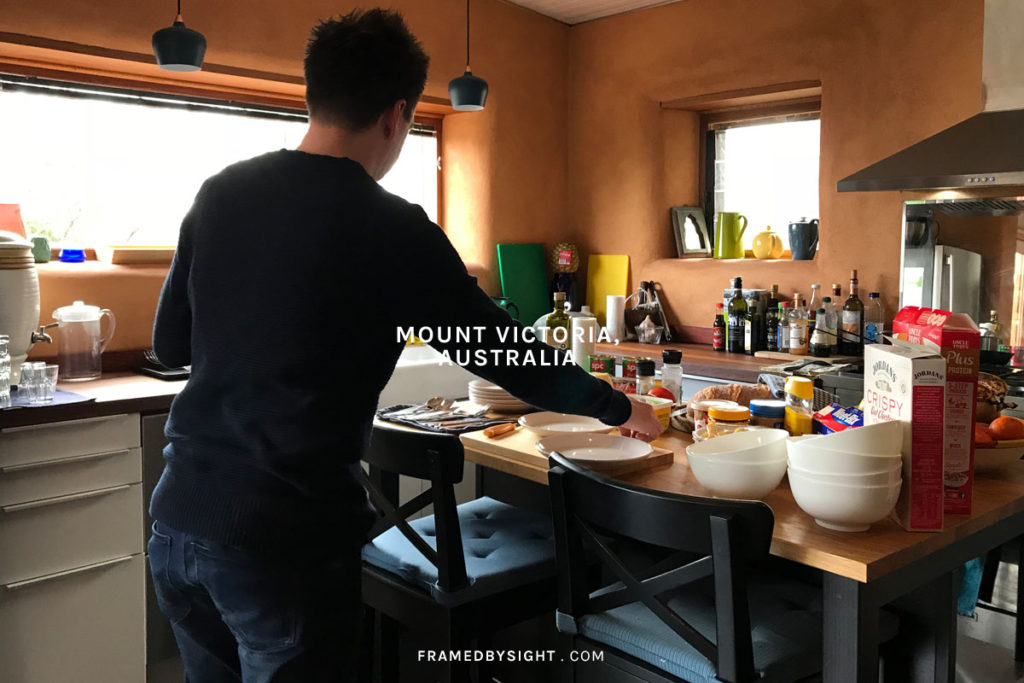 In terms of location, Mount Victoria is not a quick walk to the central shopping and restaurant hub of the Blue Mountains. That said, don't even flinch for a minute when Andy offers to prepare dinner for AU$40 per person (including dessert). We thought we'd give it a try the first night and possibly eat out the next – well that didn't go as planned. Andy's cooking is delicious.
So, we dined in both nights and on the last night when there were no other guests staying, we asked if Andy would join us (not just be MasterChef). He is such great company and the night felt as though we were catching up with a long-time friend over casual dinner. He's able to cater for most dietary requirements too, including gluten free and vegetarian. To note, the kitchen is only accessible for breakfast plus coffee and tea throughout the day, not for cooking personal meals.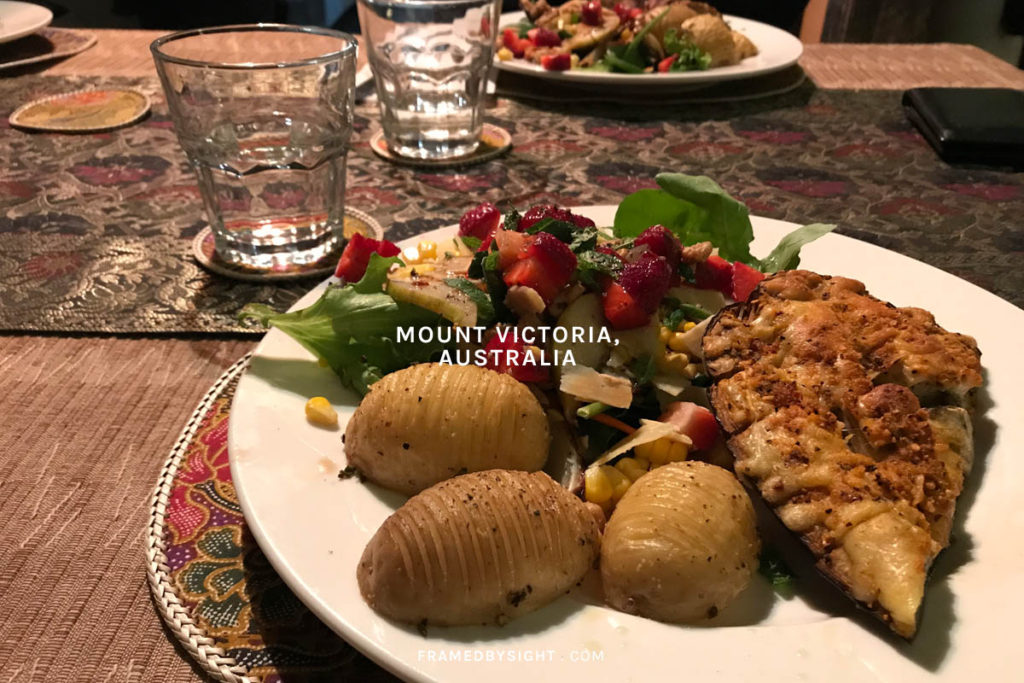 During our stay, Andy was the main contact (as Jeff was away) and he was very quick to respond to all communication. He holds a wealth of knowledge of the area and was more than happy to give us ideas of where to visit for the day, offering suggestions based on your personal interests.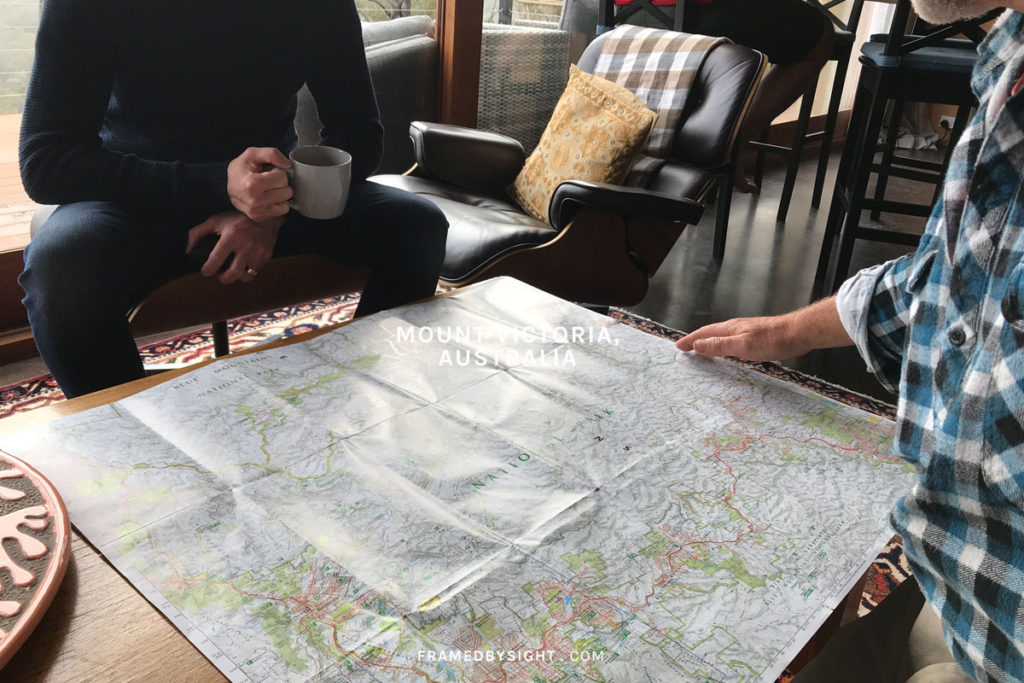 Or if you want to simply kick-back, you can join Andy for a morning walk with their dogs Aston and Diesel and enjoy lounging in the home thereafter.
If your stay includes mid-week, there is also the option to participate in a yoga class in their private yoga shala (additional cost).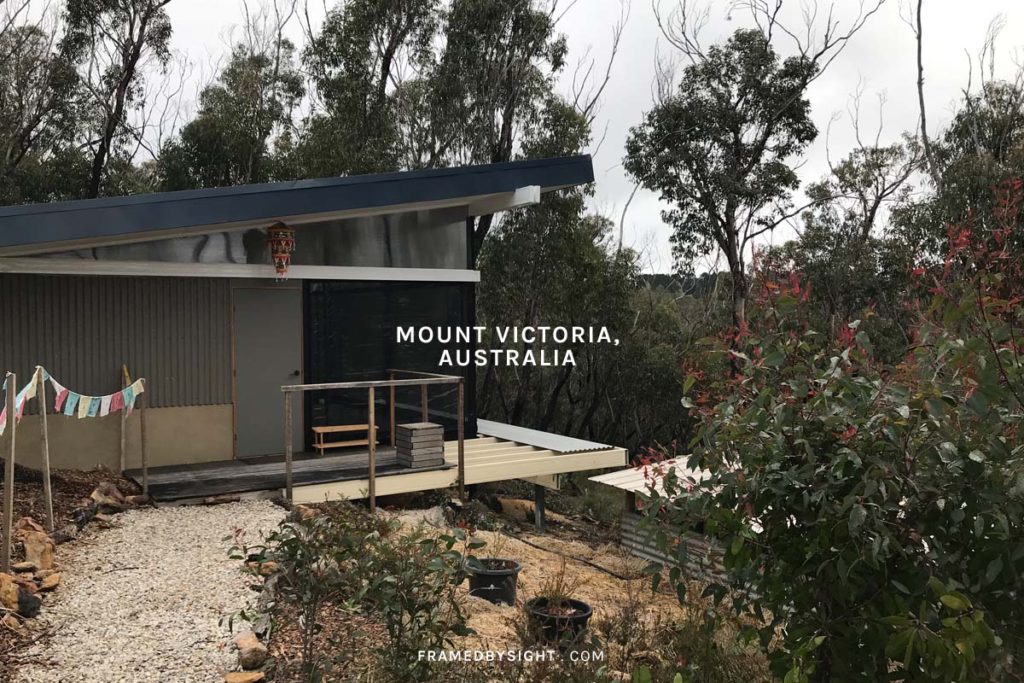 Words cannot describe what a brilliant find this getaway was – the picturesque views, excellent hospitality, and one of the most relaxing Airbnb accommodation experiences I've personally had.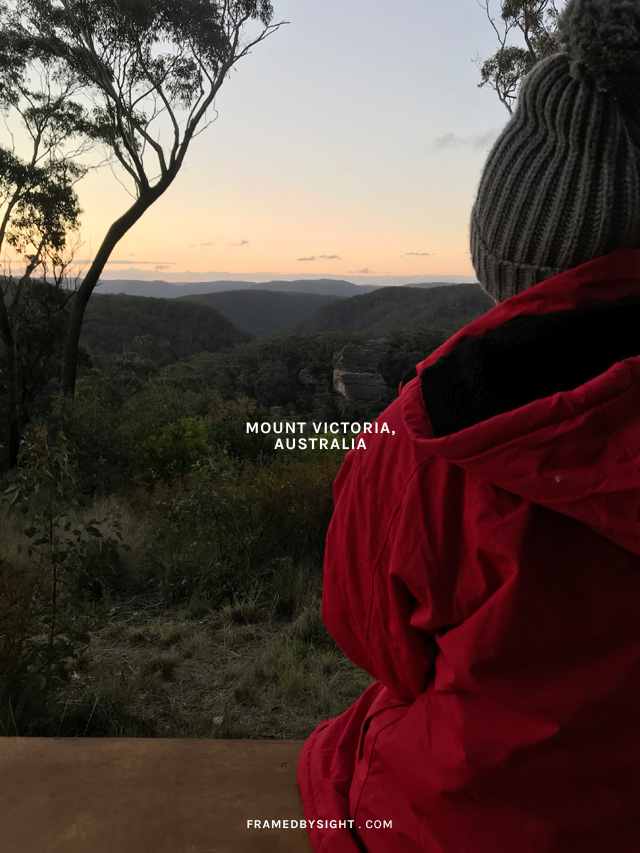 If a visit to the Blue Mountains is on the cards, then this Airbnb in Mount Victoria is the one to book. Unfortunately children or pets are not permitted but I promise you, you won't be disappointed when you are enveloped in such a peaceful and relaxing environment, perched on the balcony overlooking the magnificent views, or simply curled up on the couch beside the burning fireplace.
Definitely a favourite of mine – and I know we will be back.
Address
Mount Victoria, New South Wales, Australia 2786
8