Located in Berowra Waters, this restaurant is the pinnacle of fine dining. Wow, wow and wow. From the moment you are collected from either the East or West Public Wharves at Berowra Waters, you're welcomed by your boat driver Andy – who's sprightly nature sets the tone for what is to be a cracker of an evening.
He's full of conversation – in a good way of course – genuine, warm and well-versed of the area and local knowledge, and passionate about the food and dining at the Berowra Waters Inn.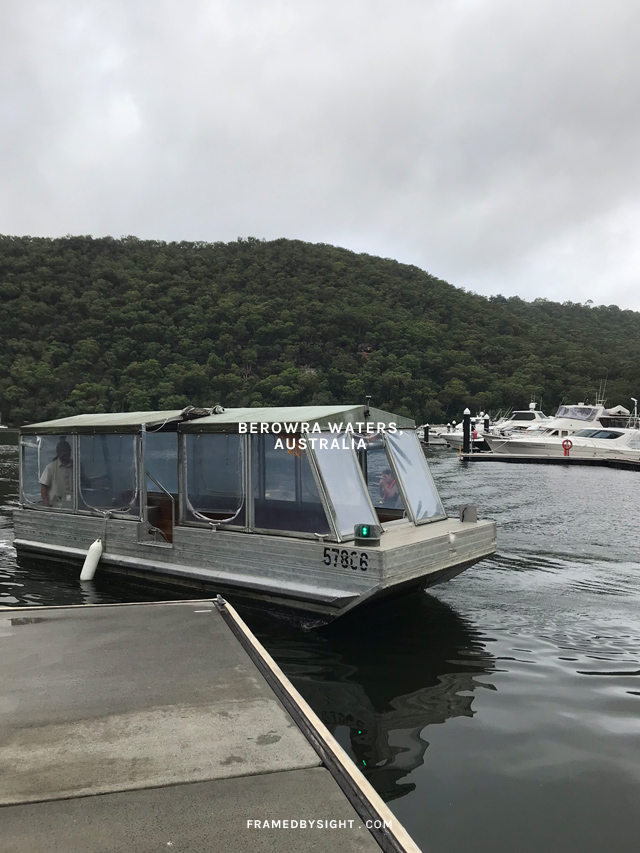 Despite the overcast weather, the boat transfer was a fabulous way to admire the scenery whilst cruising the Hawkesbury River before arriving at the water-access only restaurant. It didn't dampen our experience at all and the view was still amazing.
You can choose to park at either of the public wharves and arrange the complimentary boat transfers through the restaurant, or for those who are a little more adventurous, consider arriving by seaplane too.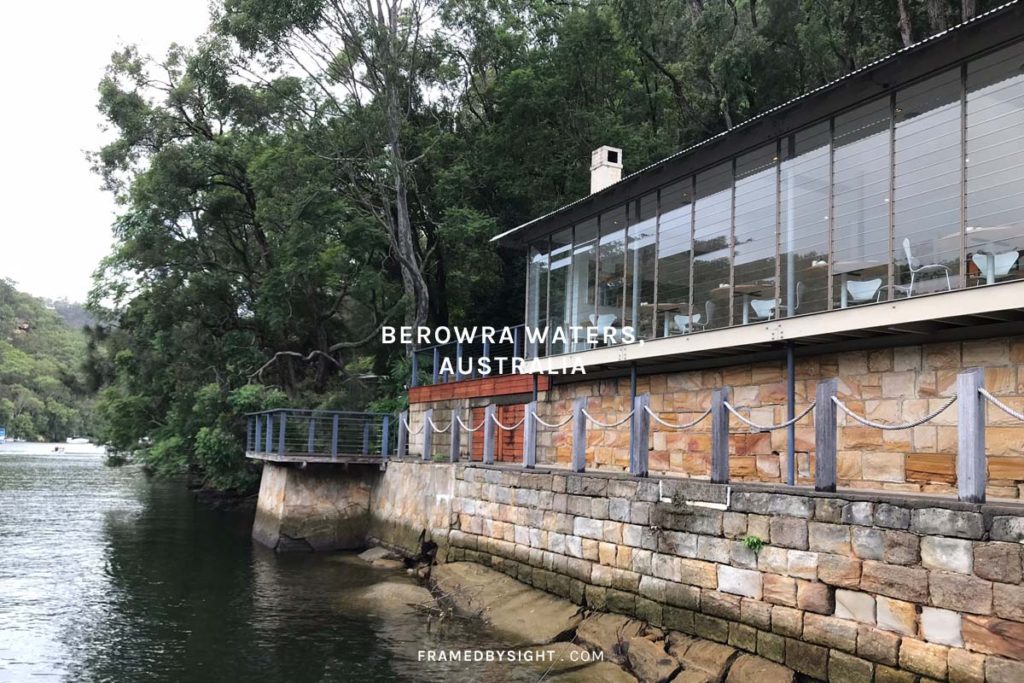 Personally, I truly enjoyed dining at the Berowra Waters Inn. The service, the food, the location – I can't fault it at all. The overall ambiance of the restaurant is top notch and you have a very good chance of a window view with very little interruptions throughout your stay.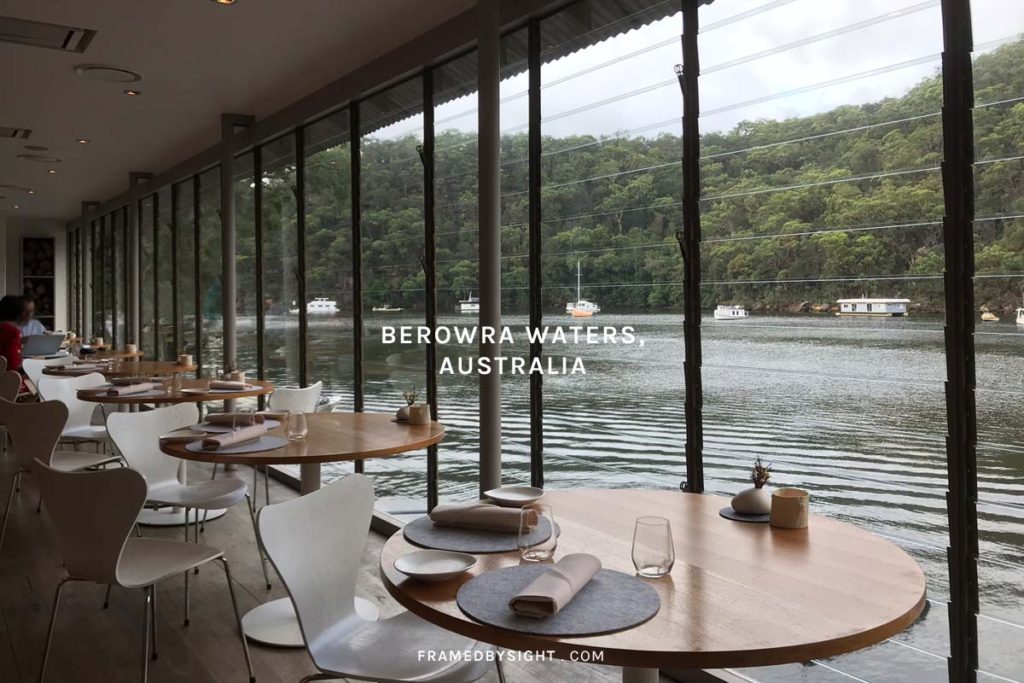 We ordered the 6-course degustation menu and boy, unexpectedly 4-hours later, what a wonderful dining experience.
Michael was an excellent host – very personable, yet not overly intrusive. The menu was absolutely outstanding, food produce sourced from local suppliers all around Australia. Each portion was delicately plated and beautifully presented with bursts of flavours rolling around on your palette for every dish – big kudos to the chefs.
As you progress through the degustation menu, each plating is explained in detail. My favourites were the Snapper, Cucumber & Nashi.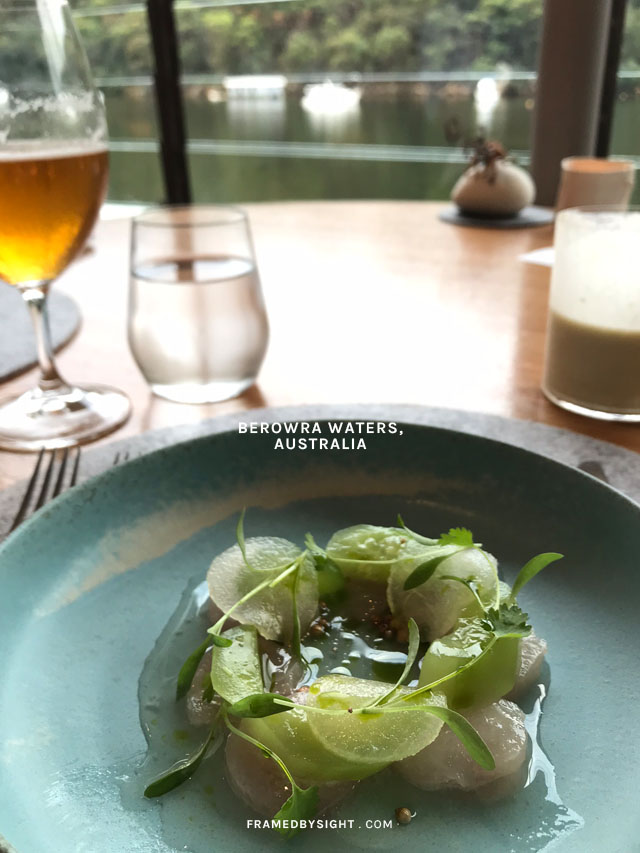 Followed by the Pork, Coconut & Pear.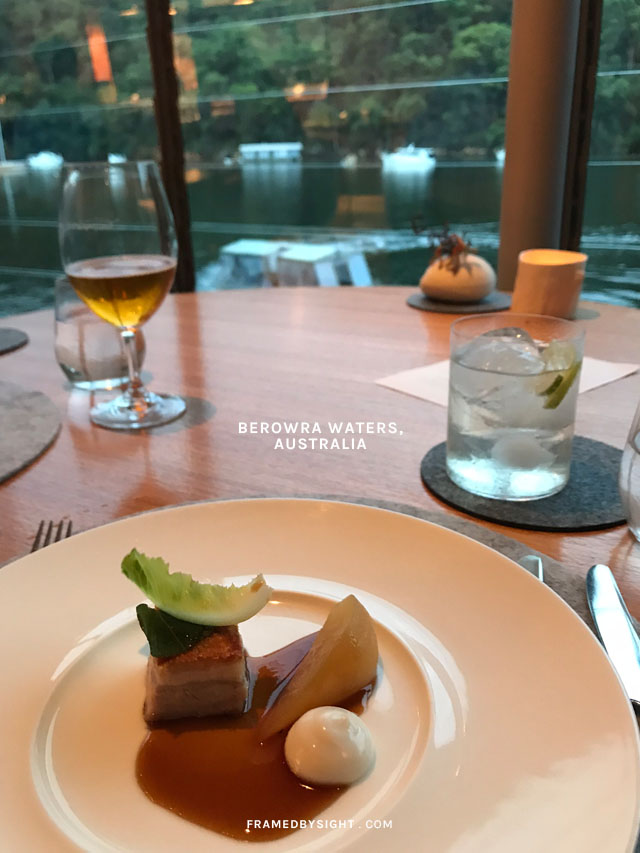 And for dessert I loved the Peach, Fennel & Lavender.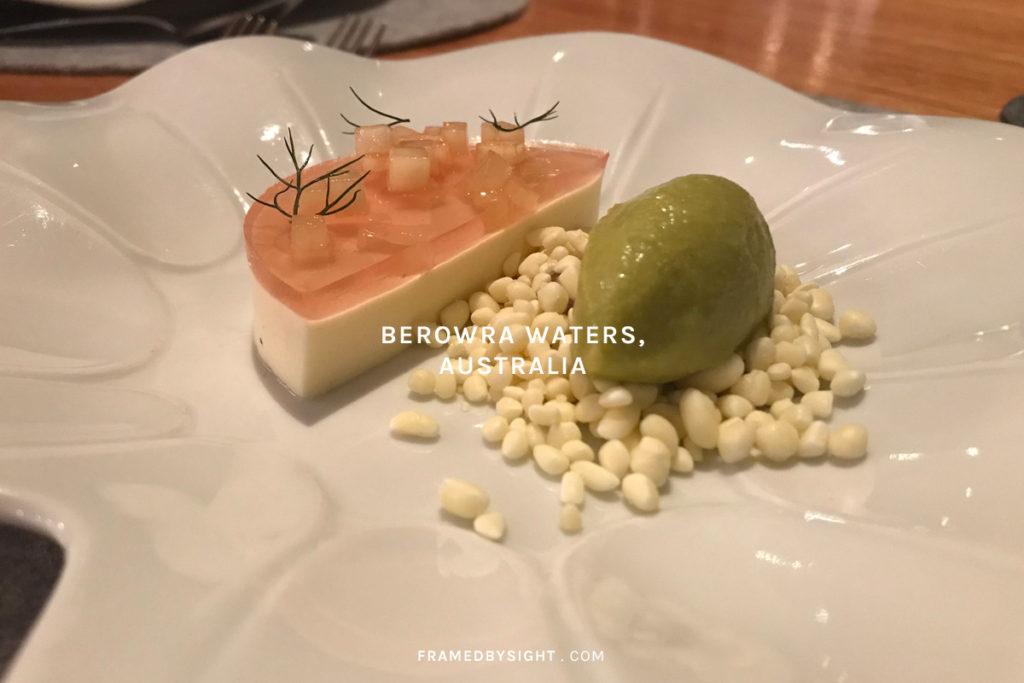 If Berowra Waters Inn is on your list to try, it is the perfect date night, family event, work function or that 'special occasion' worth celebration. I won't lie as it's not your regular weekend cafe, but for the price, the quality of the food and the service, I'd highly recommend dining here and would love to visit again on a much sunnier day.
As we were driving home after dinner, we were thinking about what it would be like to live on the river? Berowra Waters Inn is in such a unique waterfront location, surrounded by lush greenery at all corners.
What I love the most is that it takes you away from Sydney's hustle and bustle for the night and makes you realise what a hidden gem it truly is.
Address
Public Wharves, Bay Road, Berowra Waters, New South Wales, Australia 2082
13