Scrolling through Facebook, my eyes light up when I see an absolutely delicious, Banoffee Pie Crepe featured in my newsfeed – that moment when you are intrigued to find out more. Crepe Escape you won me over with your simple marketing – a non-filtered, non-staged, post about food that you know I'll want to eat.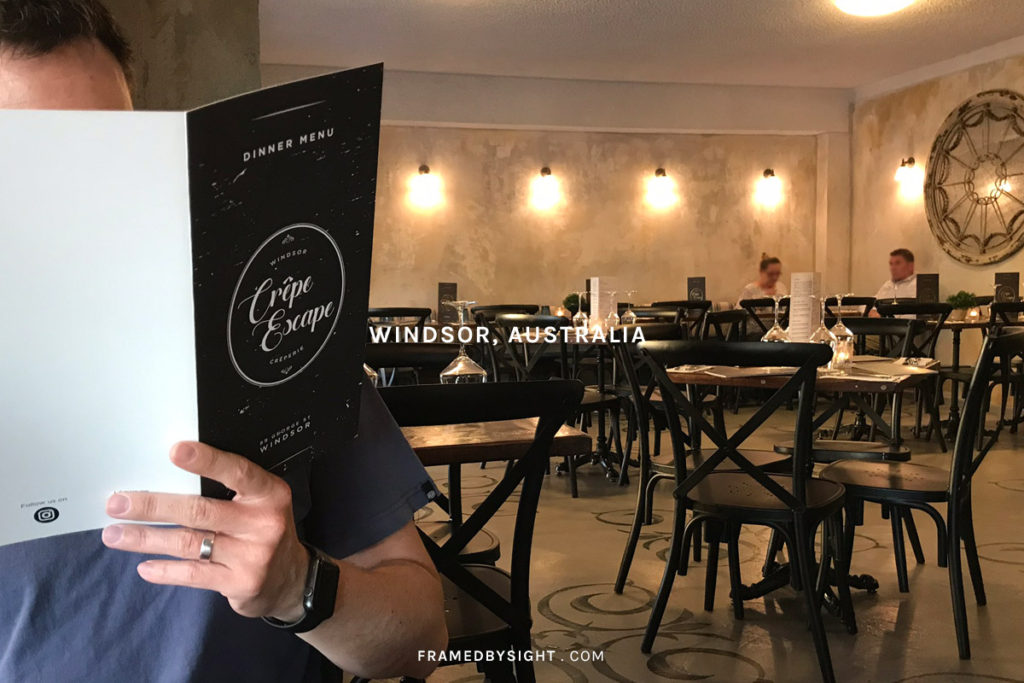 A week later, we're here on a Saturday evening. We drove from Sydney's north-west, only 15-minutes from the Hills district to Windsor. Whilst I'd like to think I'm the only one who's been here and it's a new find, within half-an-hour of arriving, the restaurant is a full-house. Clearly, I'm actually late to the party with this one.
Crepe Escape is located on George Street in the heart of Windsor, so parking can be a little busy of an evening. That said, there's a small car park at the rear and fingers crossed you may able to secure a spot.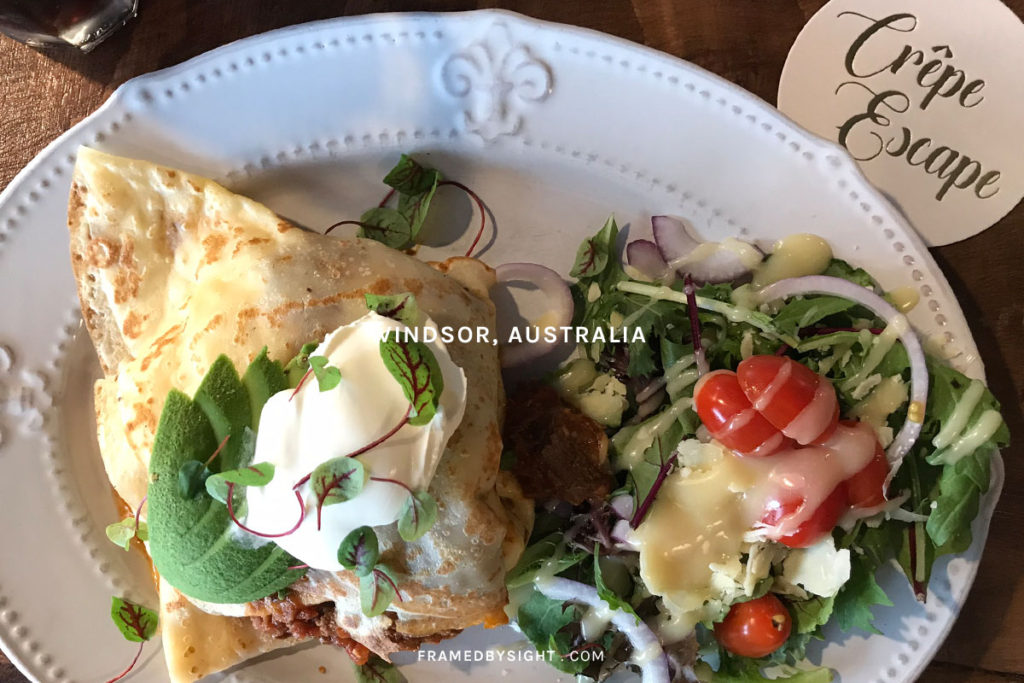 As our main, we ordered a Mexican Specialty Crepe, filled with diced beef, slow-cooked in a homemade, mild tomato salsa, Mexican beans and melted tasty cheese, topped with sour cream and avocado (AU$26.00).
Note to self: Make sure you don't over eat, as the servings at Crepe Escape are of generous portions. If you're planning a dessert, your main can easily be shared between two people – and the team here are completely open to it.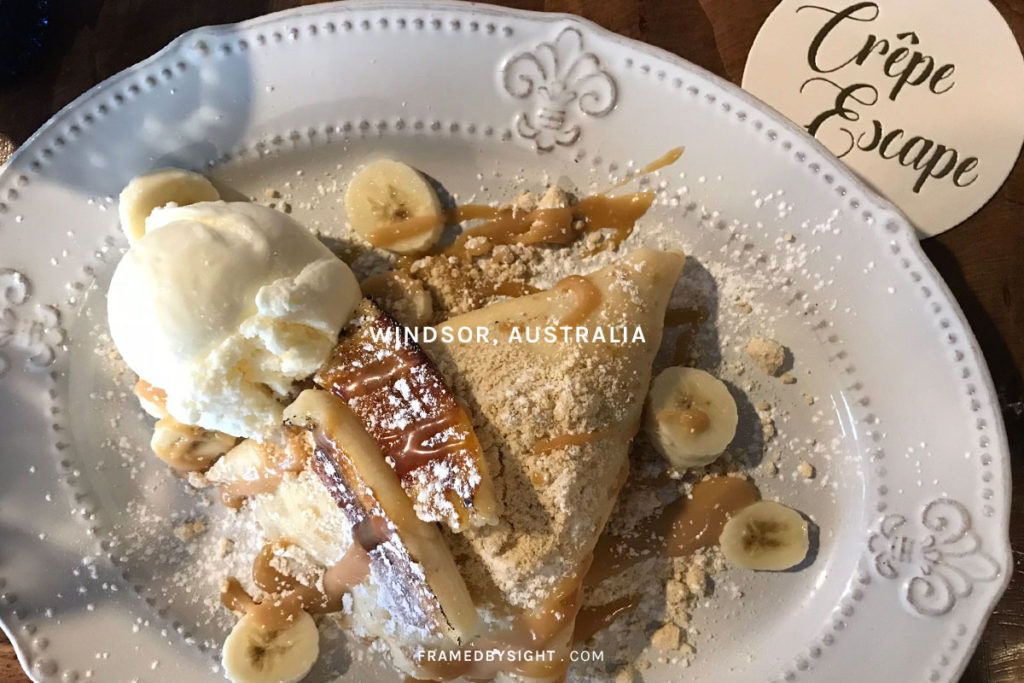 Then came the dessert… that Banoffee Pie Crepe I saw on Facebook. Ready to drool? Imagine a freshly made, warm crepe, with vanilla bean mousse slowly oozing out from its delicate edges, topped with caramel sauce, homemade crumble, fresh bananas, vanilla ice-cream and brulee bananas (AU$18.50). It was exactly as I imagined, those flavours rolling around, that uber sweet taste, cold ice-cream – ahh, ab.so.lut.ely yum. #nomnom #delicious #dessertalert
I do have a confession. Before we sat down and ordered, I did ask if they still have the Banoffee Pie Crepe available. The dessert menu here changes (for those featured on Facebook) so if you're wanting to try something specific, do call or ask ahead if they can make it for you.
For us, the savoury crepe, followed by sweet, was the perfect balance for the evening. The staff here are very welcoming and the restaurant offers that relaxing atmosphere, with modern interiors throughout. If you're looking for your next dessert fix coupled with good, friendly service, swing by Crepe Escape at Windsor and ask for their latest crepe special.
Address
Crepe Escape at Windsor
89 George Street, Windsor, New South Wales, Australia 2756
10