Located on Lake Street, and an easy walking distance from most central Cairns hotels, you must try yum cha at Yum Sing Restaurant Cairns. Yum Sing 飲勝 means cheers in Cantonese, and to my delight, the friendliness and service experienced here adds to the overall ambiance.
The first thing we noticed was the Chinese cooking smell wafting outdoors. Just before we walked in, my friend and I looked at each other straight away, and both said "it better be good" – and it certainly was.
At the time of writing this post, Yum Sing Restaurant Cairns holds an average Google rating of 4.6-stars (out of 5) from more than 160+ reviews, which is excellent for a yum cha restaurant. We had high expectations to start with, and they delivered on all fronts. There are a few Chinese restaurants in the Cairns area, but if you're specifically looking for yum cha, I'd highly recommend visiting Yum Sing Restaurant Cairns.
From the yum cha menu we chose: Shao Mai (AU$9.90), Prawn & Chive Dumplings (AU$9.90), Deep Fried Pork, Mushroom and Dried Shrimp Dumplings (AU$7.90), and Turnip/White Raddish Cake with Shrimp (AU$7.90). From the stir friend menu, Beef Hor Fun (AU$16.90).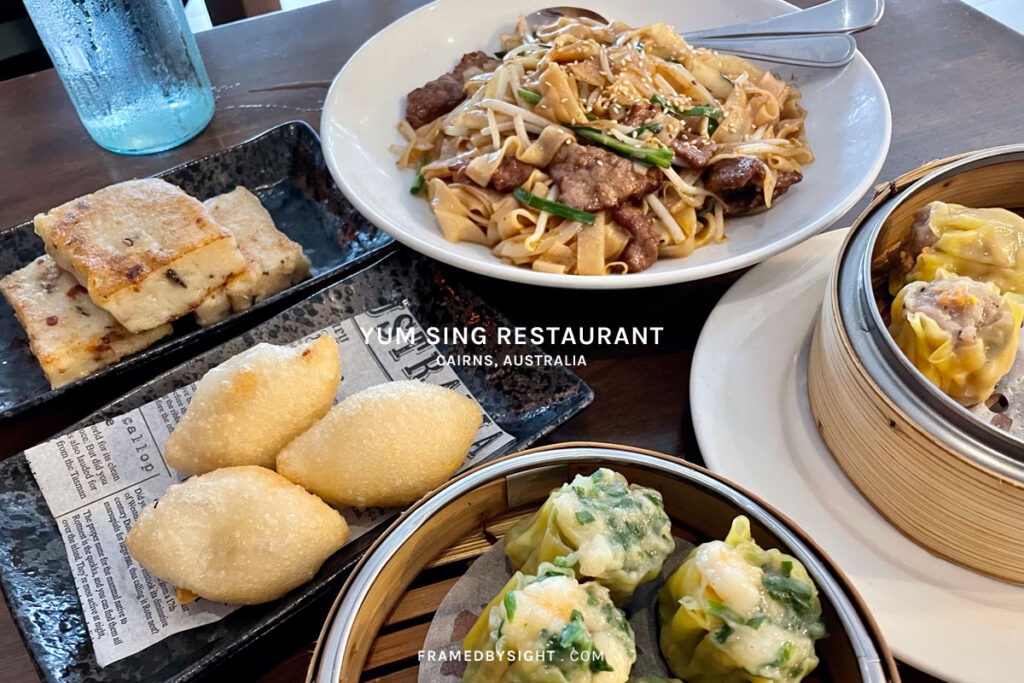 Just to note, this isn't a traditional yum cha experience. There are no trolley carts being pushed around, but rather a yum cha menu that you select and order. For us, this was perfectly fine, the food was delicious and the staff were very friendly describing items on their menu that we weren't sure of. In addition to yum cha, their menu also had stir fried options, noodle soups, congee, and sweets & desserts.
What I loved about Yum Sing Restaurant Cairns, is that you can make a reservation via text – yes, you read right – I received a confirmation in less than 5-minutes, which was super easy to do.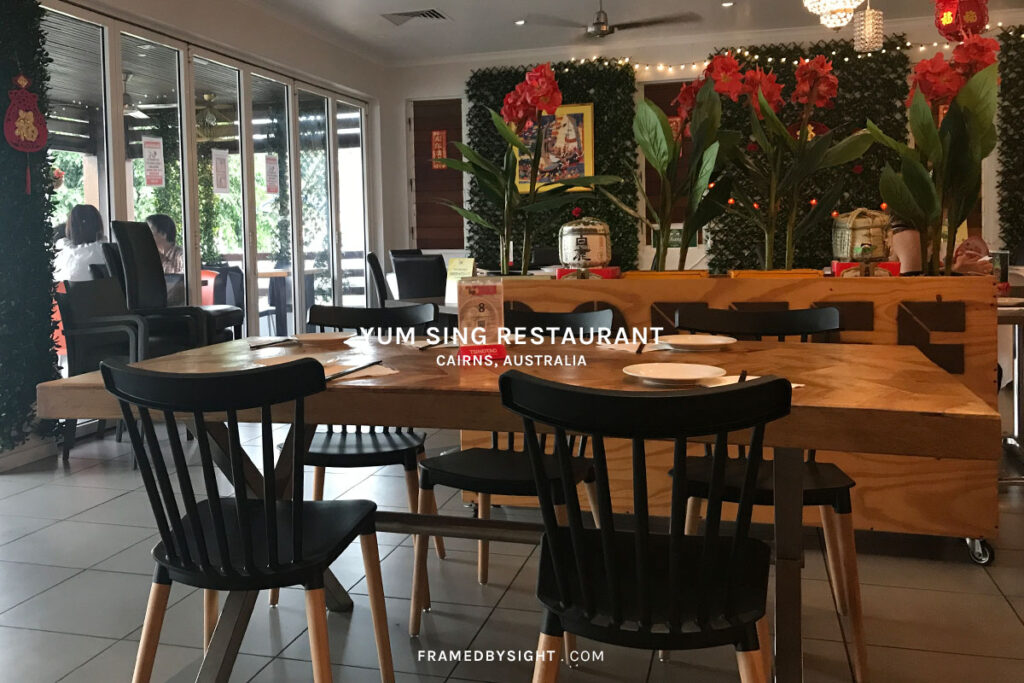 If you're looking for a quick yum cha fix in Cairns, visit Yum Sing Restaurant Cairns; open on Tuesdays through to Sundays from 11am to 2.30pm (closed on Mondays), with dinner also available during the week. Don't forget to text ahead and book your table in.
Address
Yum Sing Restaurant Cairns
183 Lake Street, Cairns, Queensland Australia 4870
Phone
0401877836
13