Tucked between high rise apartment blocks and the leafy suburban homes of Rushcutters Bay, is the French-inspired Lot 19 Cafe. Before visiting, I checked their Google rating and at the time of writing this post, with an astounding 4.7-stars (out of 5) by more than 100+ reviews, I knew it surely must be a hidden gem local.
From the moment we walked up to peruse the main menu visible from the kerb, we were greeted by a warm and friendly staffer offering a detailed run down of what to try. We mentioned we hadn't been here before, and he was more than happy to assist with any of our questions.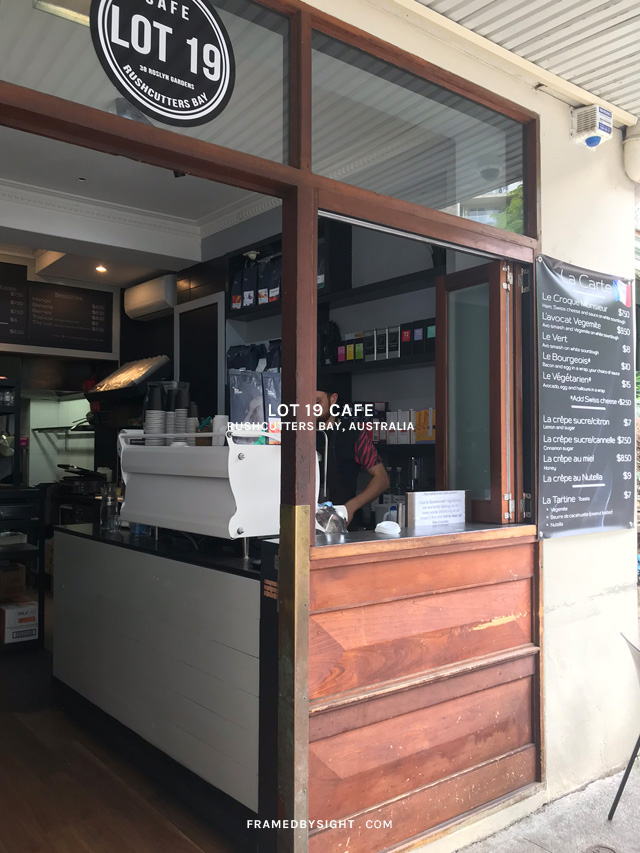 Think light breakfast and brunch menu items such as Le Vert (avocado smash on white sourdough) from AU$8, Le Bourgeois (bacon and egg wrap) from AU$10, or a handful of delicious, warm La Crepes starting from AU$7 each. Get ready to put on your best french accent when pronouncing each of these whilst ordering..
They also have a range of beverages available; your choice of coffee using specialty roasted beans by Five Senses Coffee, T2 tea, freshly blended juices, milkshakes and smoothies to name a few.
Fast forward to September 2020 when COVID-19 protocols are in full swing across Sydney and greater NSW, and this cafe experience looks to comply with all required regulations. Compliant with social distancing and funnily enough, limited customer interactions through their main bi-fold windows – served with plenty of cheer.
With only two outdoor dining tables available, spaced more than a few metres apart, orders are taken on one side of the cafe and coffees served through the other. And fortunately for us, when we arrived, one of the dining tables was being tidied and just about ready for us to take a seat.
We opted for Le Vegetarien AU$15 (avocado, egg and halloumi in a wrap)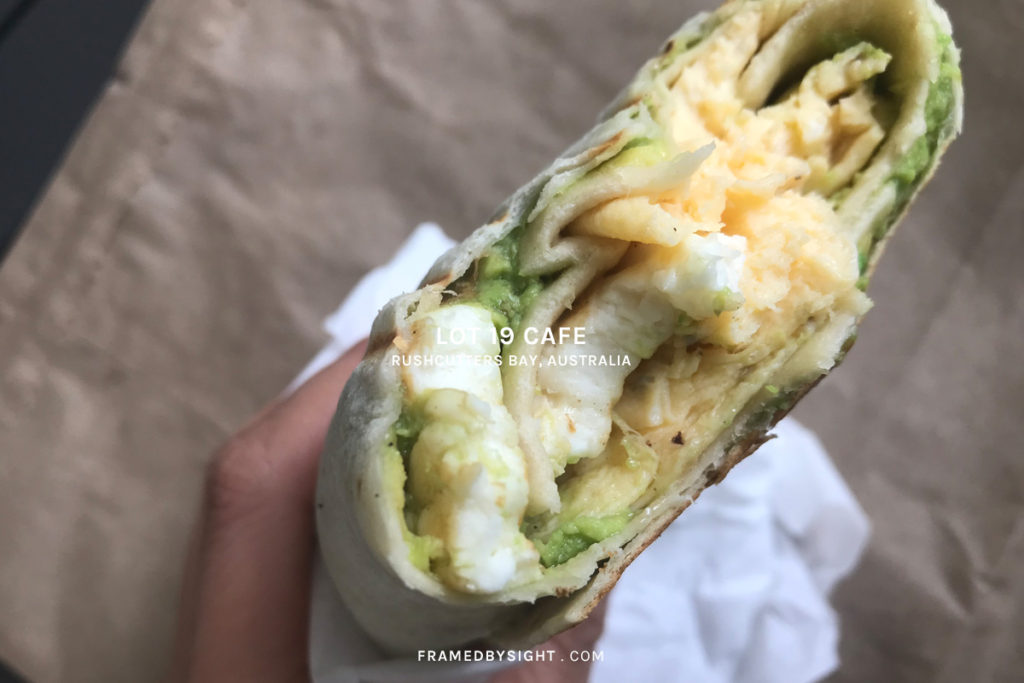 La crepe sucre/cannelle (AU$7.50)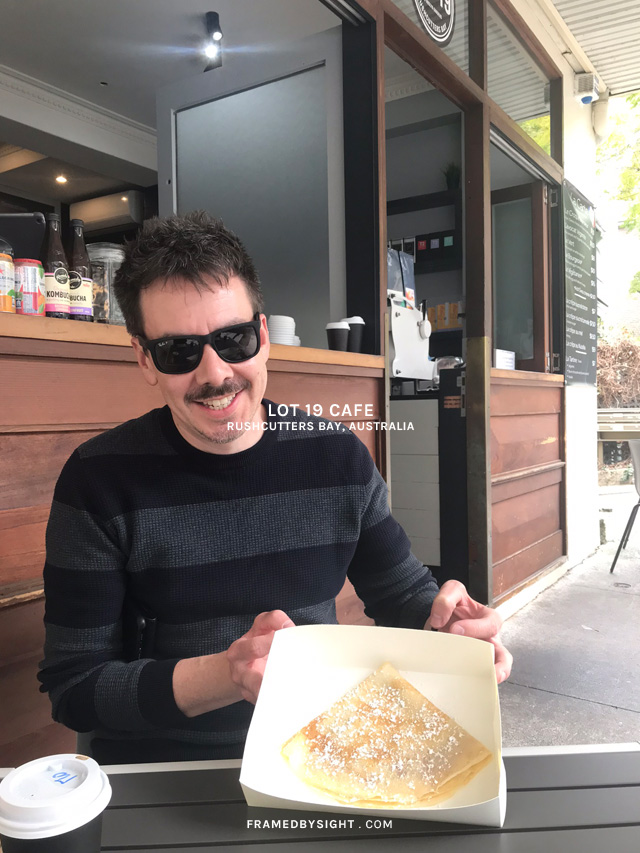 Keep in mind food is prepared as take-away, but you can still dine in if space is available. For a more scenic and picturesque view, less than a 500-metre walk away is the beautiful Rushcutters Bay Park, which has a handful of benches dotted around and near the water's edge.
Or for the sports enthusiasts, tennis at the local Rushcutters Bay Tennis Centre is less than a 1-minute walk down Waratah Street from here – you certainly can't miss Lot 19 Cafe if you need your coffee fix beforehand.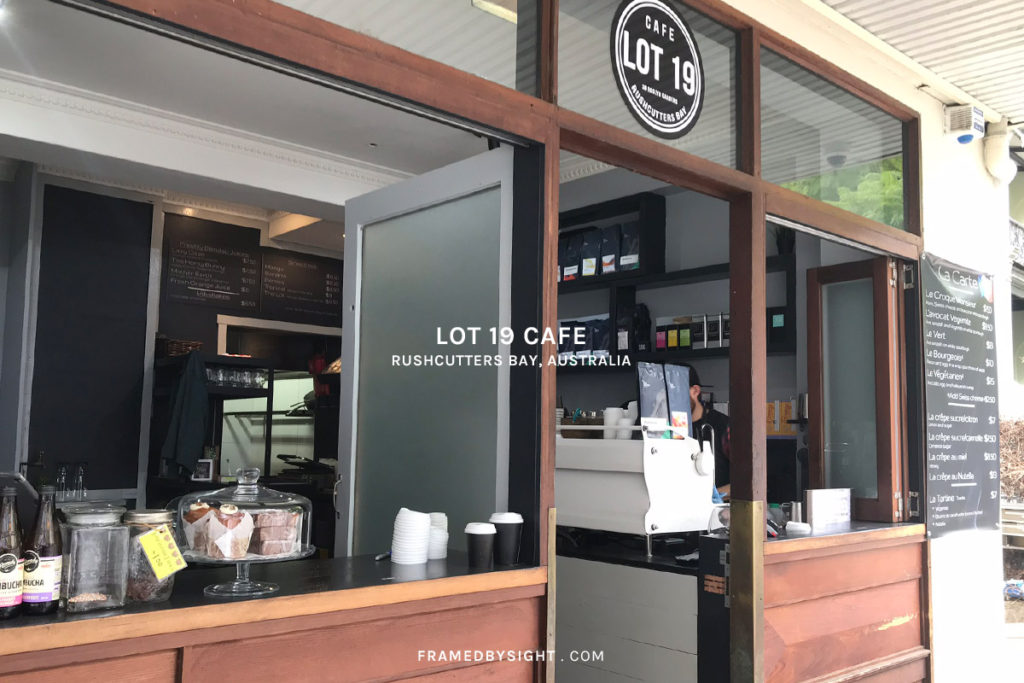 Open seven days a week for breakfast and lunch until 3pm (Sundays, only until 2pm), I'd highly recommend a visit to Lot 19 Cafe if you're in the area. When we were leaving, one of the staffers asked if we enjoyed our experience – and what's more is the question felt genuine. The brief chats when we first arrived, the introduction to the menu and even just the overall experience would give us reason to come back here again. Don't expect gourmet, extensive five-page menus but definitely one to pop in for great coffee, friendly service, and awesome cafe vibes all around.
Address
38 Roslyn Gardens, Rushcutters Bay, Sydney, New South Wales, Australia 2011
4