Looking for a short trip to unwind? In search for pet friendly accommodation within close proximity to Sydney's CBD, I stumbled across this beautiful, architecturally designed home on Airbnb. Located in the lower Blue Mountains, just off Bells Line of Road and only a 1-hour and 15-minute drive away – your Dadirri home stay awaits.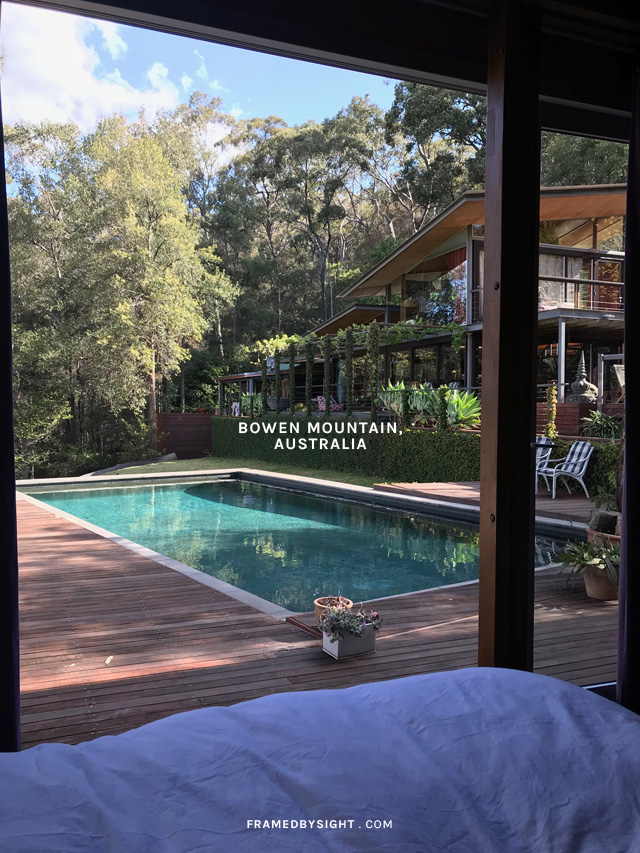 Set on 6-acres, this stay is one of absolute privacy. The sunrise each morning shimmering through the trees, the sounds of birds rising as they slowly wake, and the calmness of your surroundings whilst you look out to the city skyline in the distance. The boundary of the property dips from the garden edge and cannot be seen, with greenery shielded by the trees and ferns all around. You very rarely hear cars unless it's your dinner being home delivered for the evening – yes, this was the only time we heard any real noise during our stay. This is the perfect road trip for the weekend, an easy drive from Sydney plus, the added joy of bringing your pet to stay with you too.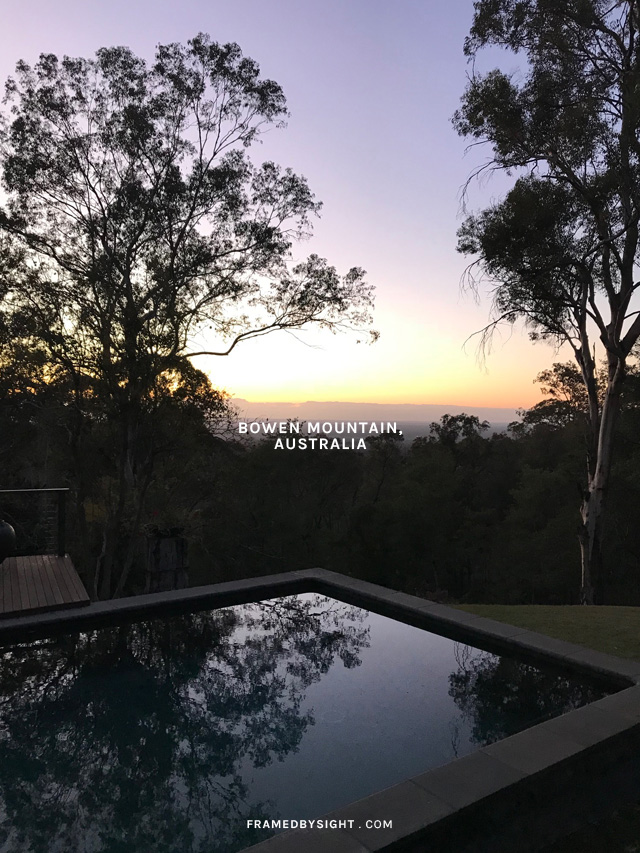 The home upon arrival is located on a narrow, sealed driveway off the main road, with ample parking available on their property. Your room is a private retreat not connected to the main house – equipped with a small fridge, microwave, breakfast provision area, sitting lounger, wardrobe storage, TV and a very comfy queen bed.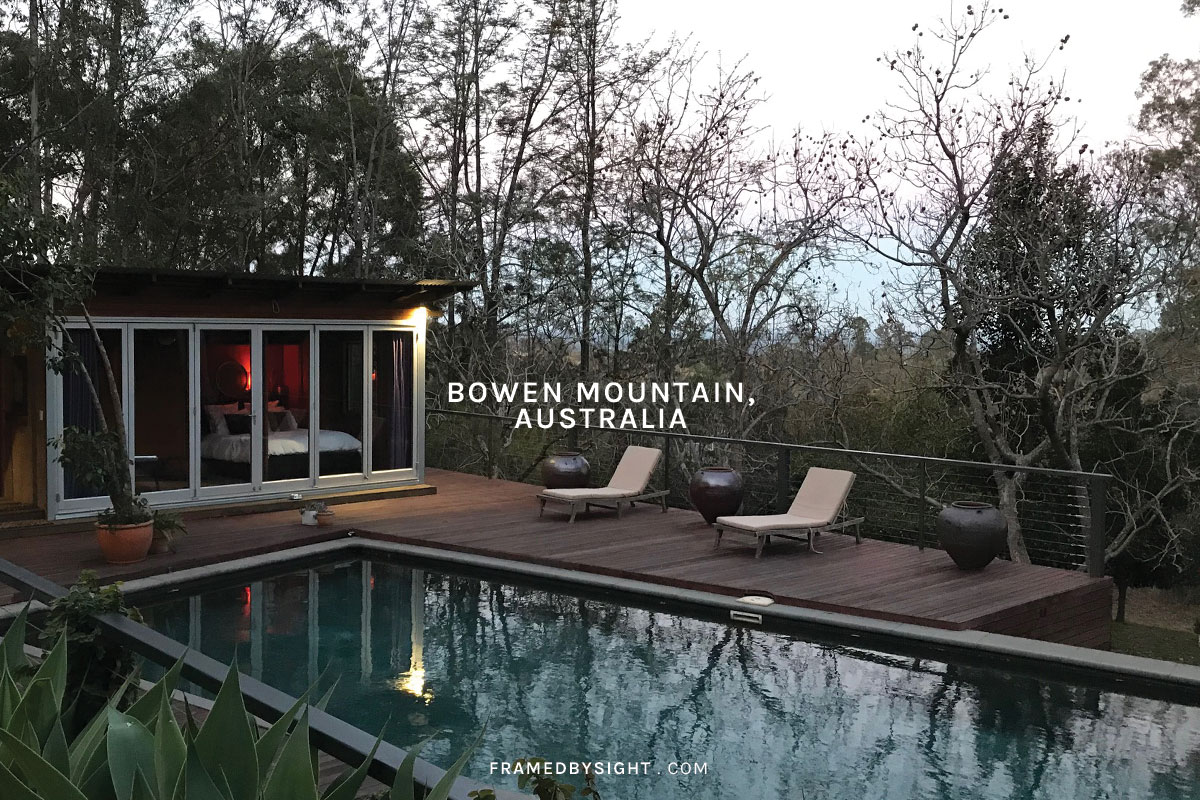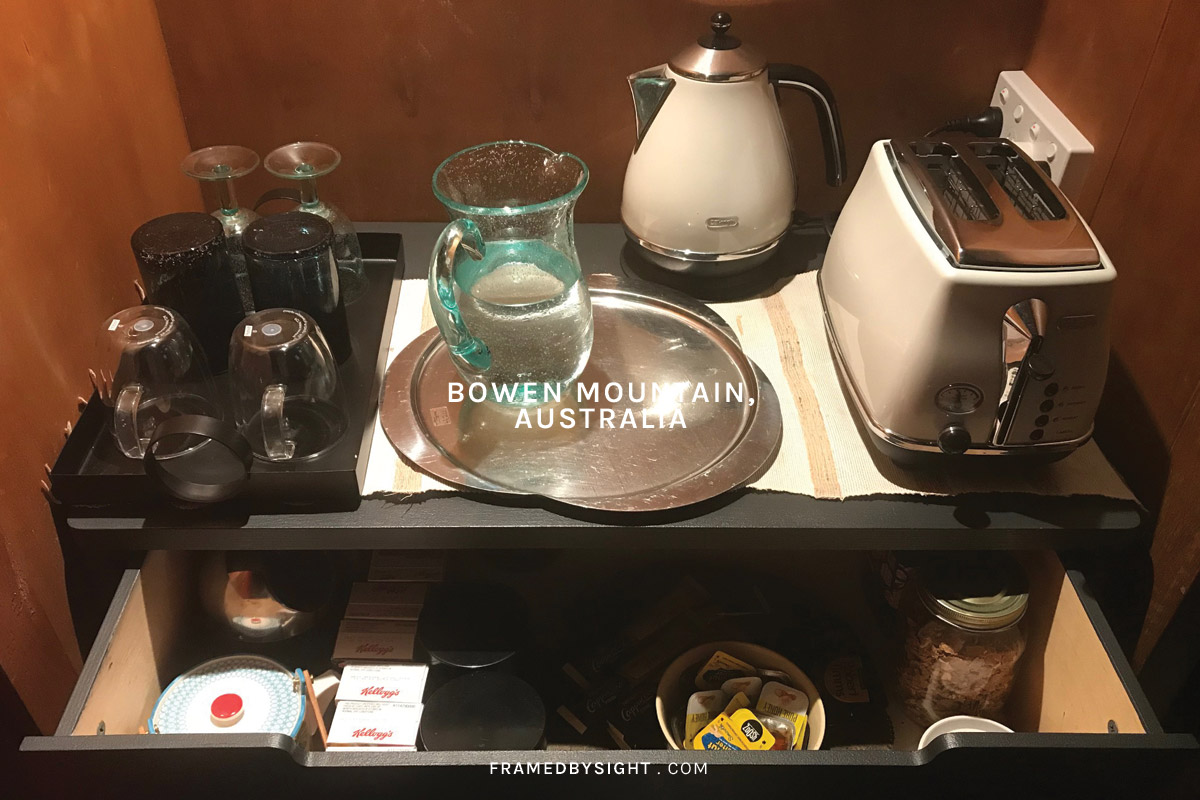 You have the option of opening large stacker sliding doors during the day or entering via a separate sliding wooden door on the side, with a torch resting outside incase you need it of an evening.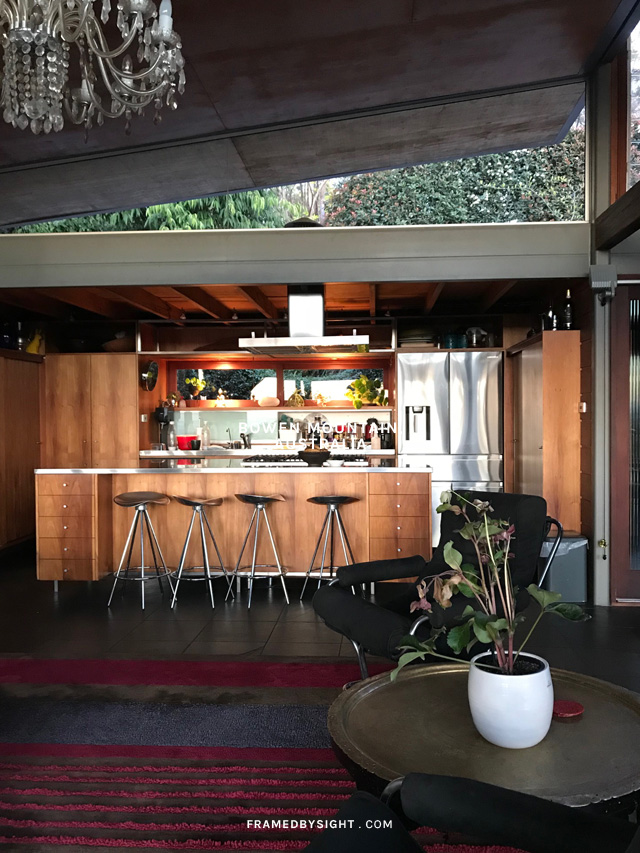 Bathroom access is located in the main house and only a handful of steps away from your retreat. You also have shared access to the kitchen, living, outdoor seating and of course, the swimming pool.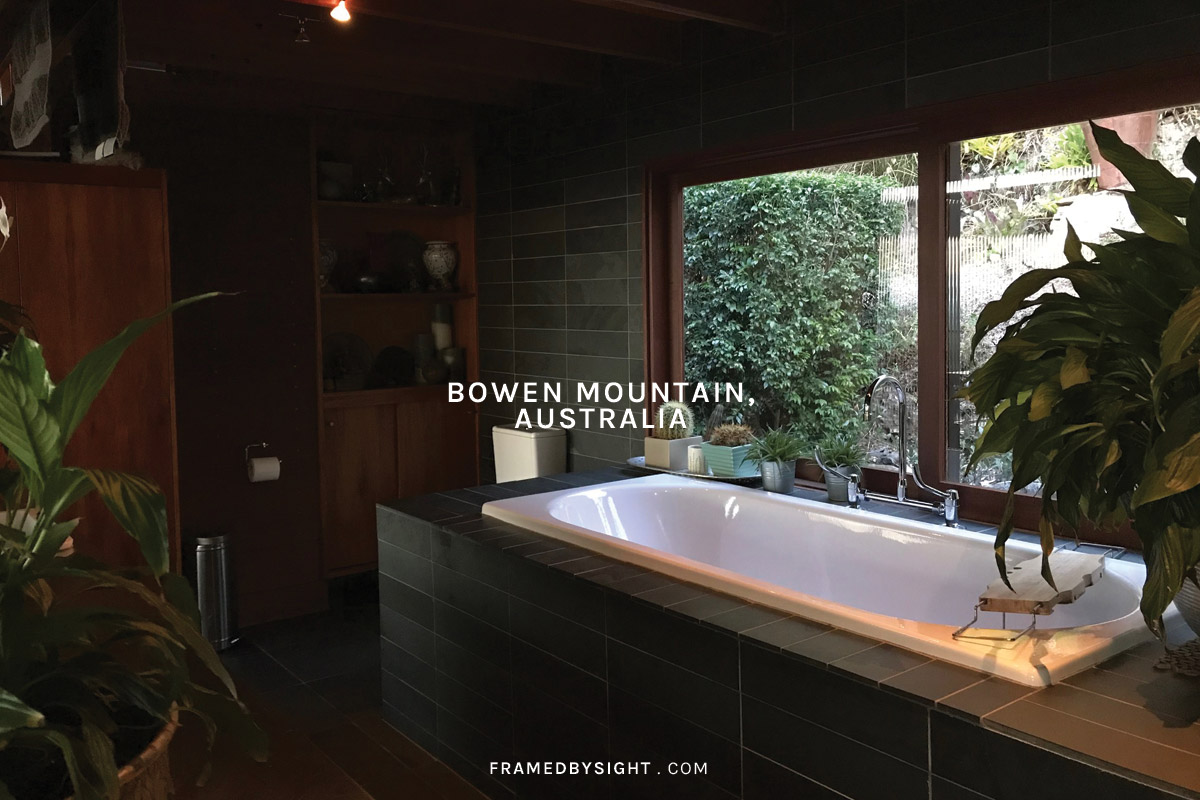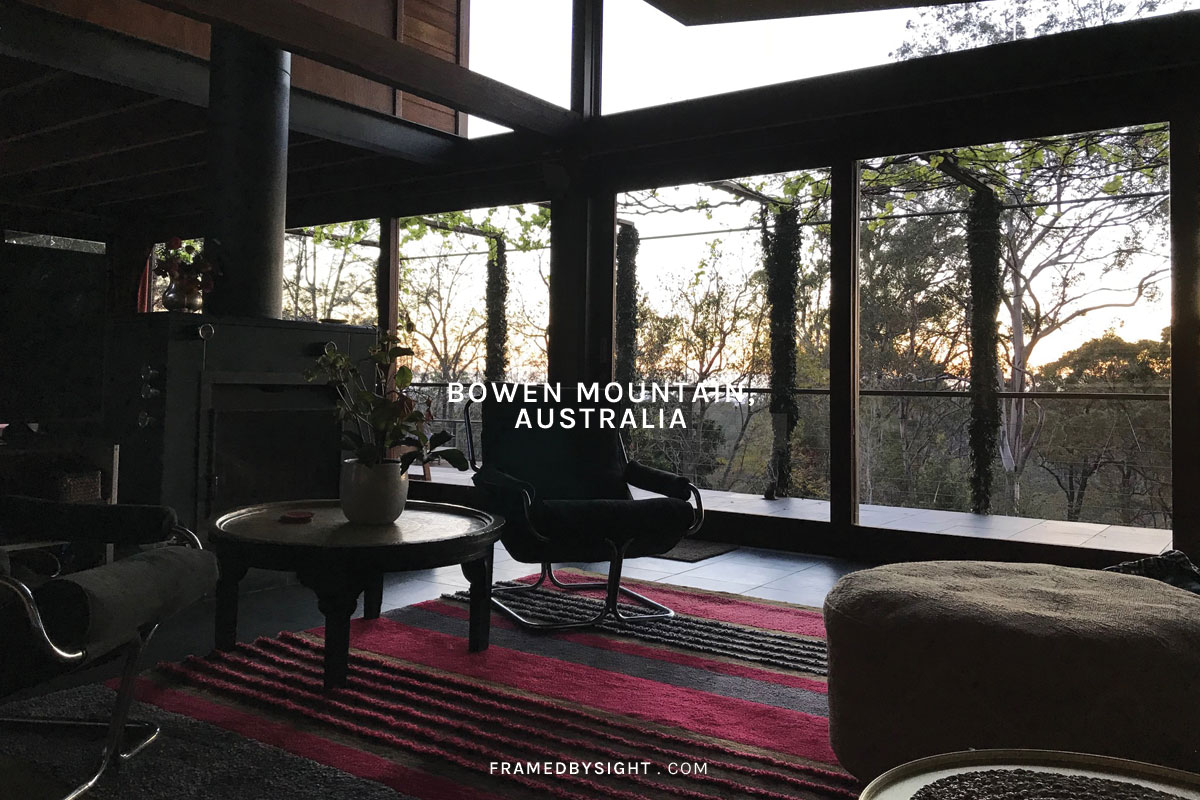 From within the main house, there's an immense amount of natural lighting and space designed and integrated into your surroundings; timber panels throughout, large glass windows overlooking a spectacular and relaxing view, summer grapes sprawling the pergola deck roof – you will be in awe of how beautiful your stay really is.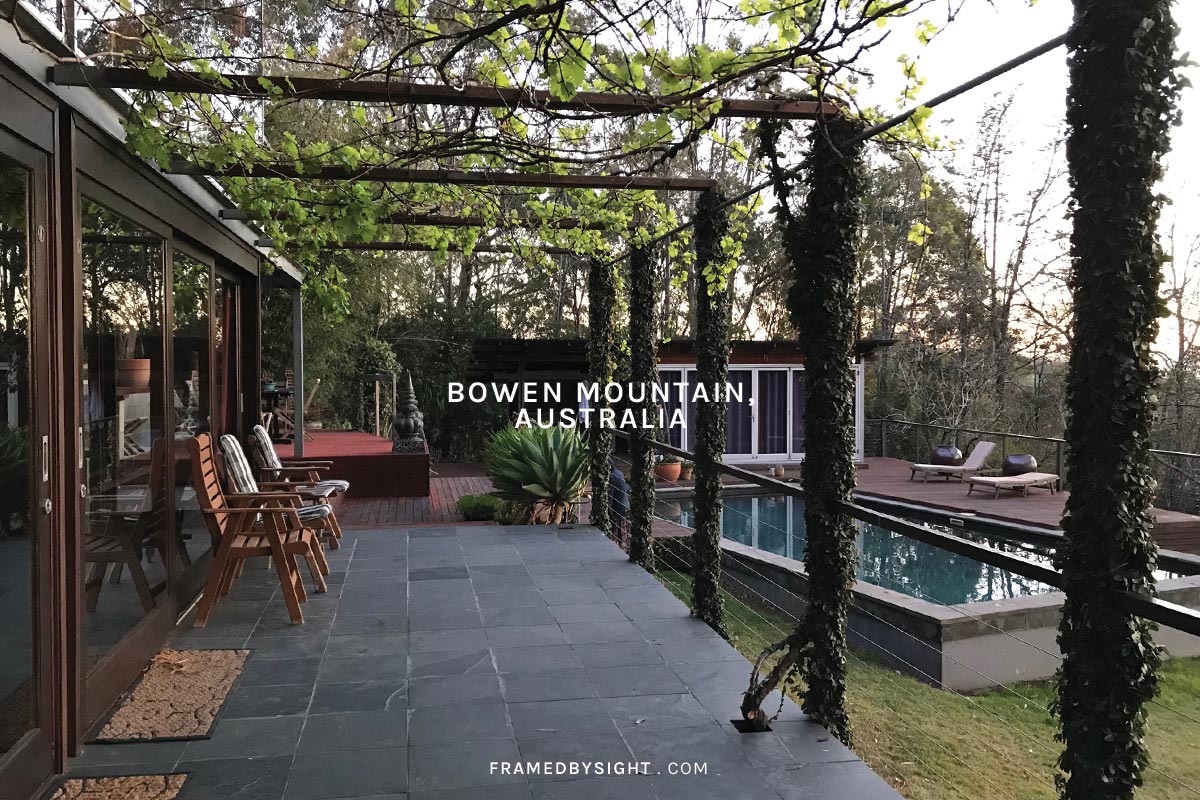 Michelle was a delightful host, quick to respond to communication and great to have a chat with during your stay. She is also a talented and emerging artist with a handful of painting projects underway, so if you're interested, she's more than happy to share this experience with you and arm you with tools to practice the love of arts.
Home to two resident dogs and a cat, my dog Kenji bonded very well with Chi Chi during our stay. Such a delight to watch them as they kept following each other around when we brought our boy up to the main house.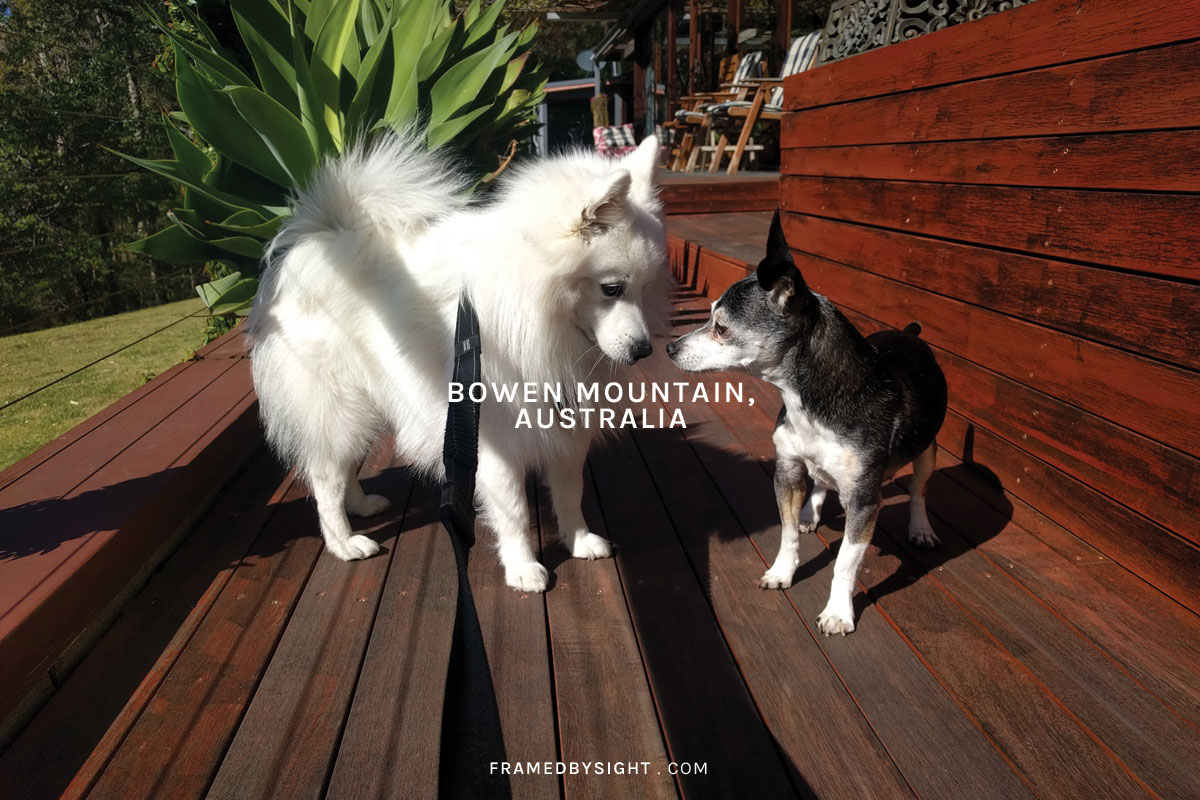 Personally, I love gardens, plants – all things outdoor really – and Michelle took the time to show us around her beautiful property and talk through some of the changes they've made to create their little paradise – I honestly felt like I was in Bali, surrounded by lush foliage throughout. There were parts of her extensive gardens still under development, but what has been designed thus far will grow to become an even more beautiful home in the years to come.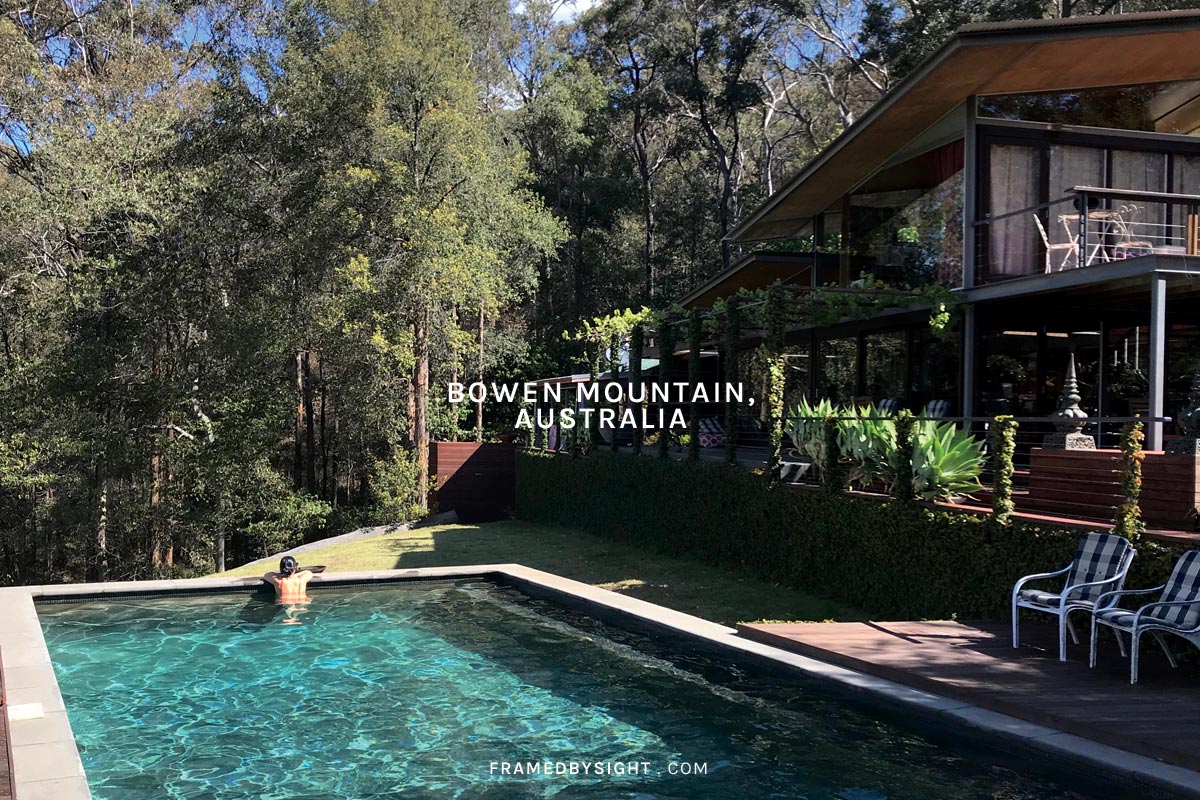 Get ready to pack your bags for a relaxing getaway, expect nothing but nature and be prepared to leave Sydney's hustle & bustle behind. This was such a brilliant accommodation find on Airbnb – and also a reward – to be able to bring our dog and enjoy a pet friendly stay so close to Sydney.
Thanks again Michelle, we appreciate you sharing your home with us for the weekend.
Tips:
If you're wondering how many nights to book, at a minimum I'd suggest 2, possibly 3 if time permits.
Wake up early, make a warm tea and sit under the pergola to watch the epic sunrise.
Be prepared to sit in silence – there's no where close to step out from the property to walk to, so bring a book and enjoy the peace and quiet. Or, like us, binge watch through a good series on Netflix (available in your private retreat).
Pack your swimmers and take a dip in the sun-filled pool.
If you are interested in art, reach out to Michelle in advance and she can arrange a lesson or two.
Kurrajong Village is less than a 10-minute drive away, so if you want to dine with your dog at a local cafe, try The Village Kitchen Kurrajong as they are dog friendly with a handful of outdoor seats available to accommodate.
Another favourite of mine is Lochiel House, also with pet friendly outdoor dining. They can get busy on the weekends, so give them a call in advance if you're wanting to book in a spot for lunch.
Also near by is the Kurrajong Bark Park (dog park), perfect for your pooch to meet fellow paw friends and have a run around off-leash. There is a cafe open on-site during the weekends, so grab yourself a coffee whilst you wait.
Address
Bowen Mountain, New South Wales, Australia 2753
11