If I could describe the Novotel Sydney Manly Pacific hotel in just a handful of words, I'd say: it's in a waterfront location overlooking Manly Beach, walking distance to a number of local dining options and only an 8-minute walk to Manly Wharf to catch the ferry and even less to The Corsco. Oh, and did I mention the rooftop swimming pool?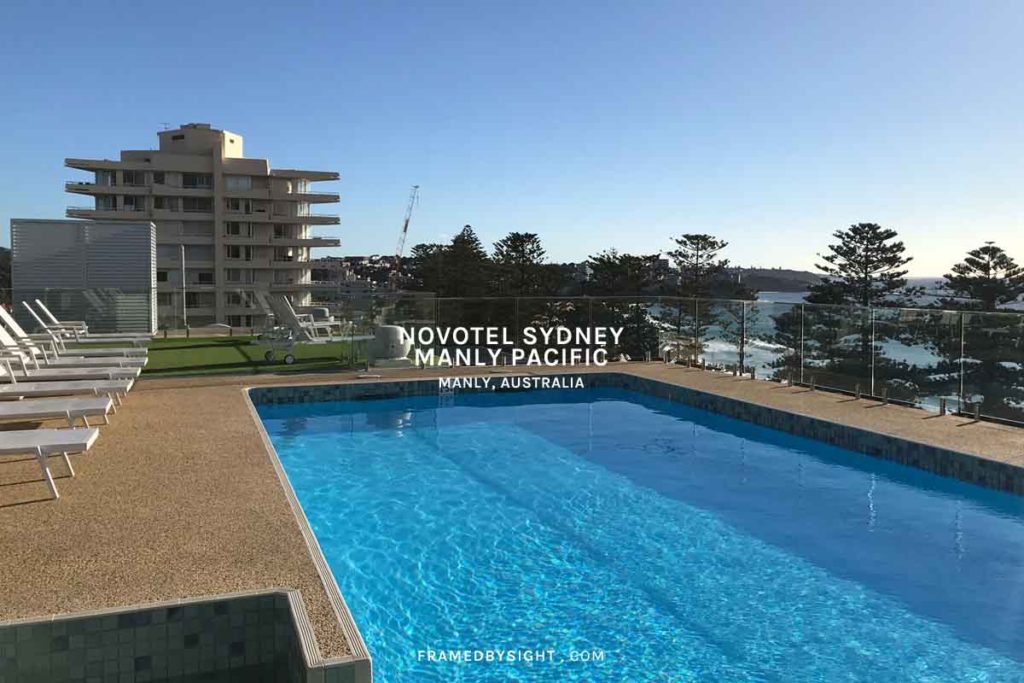 Just a 15-minute ferry ride to Sydney's Circular Quay – the main location to The Royal Botanic Garden, the Sydney Harbour Bridge and Opera House, the Novotel Sydney Manly Pacific is in an amazing location to be close enough to key attractions yet, offering the oceanfront beach views.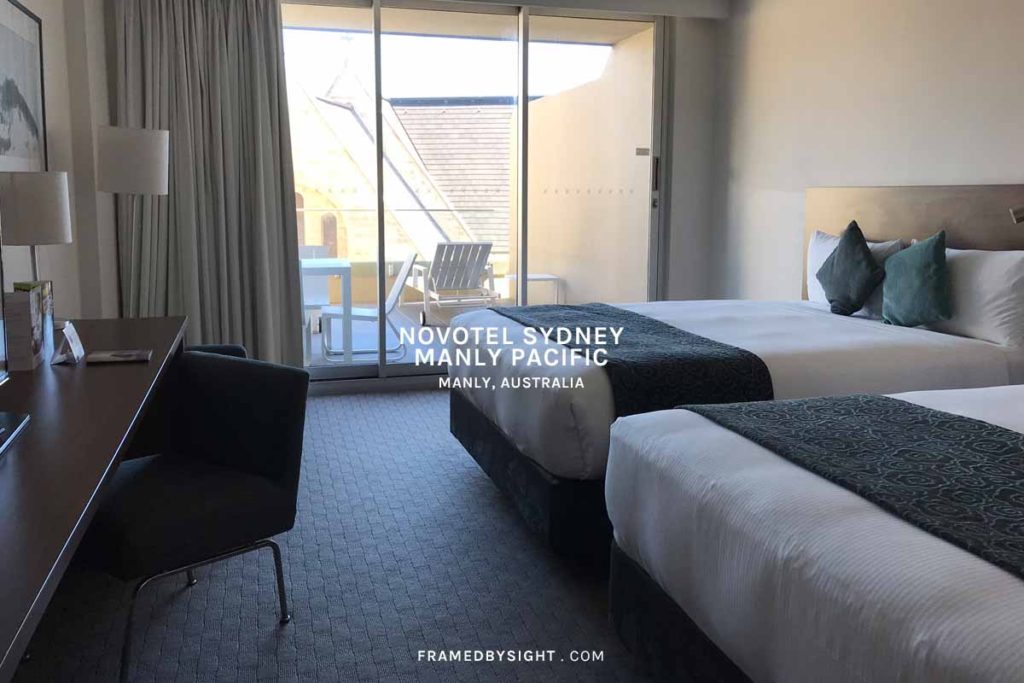 We didn't really spend a lot of time in our hotel room itself as a majority of our days were spent outdoors. That said, the Standard Room included a Smart TV, hair dryer, safe, minibar, iron and ironing board services and tea/coffee facilities. It had comfortable bedding and the room is quite spacious in size, with a large private balcony overlooking Francis Lane and the local Manly Freshwater Parish. If we were planning to stay indoors more, I would have considered booking an ocean view room instead, as I'm sure the beautiful sea views would be amazing.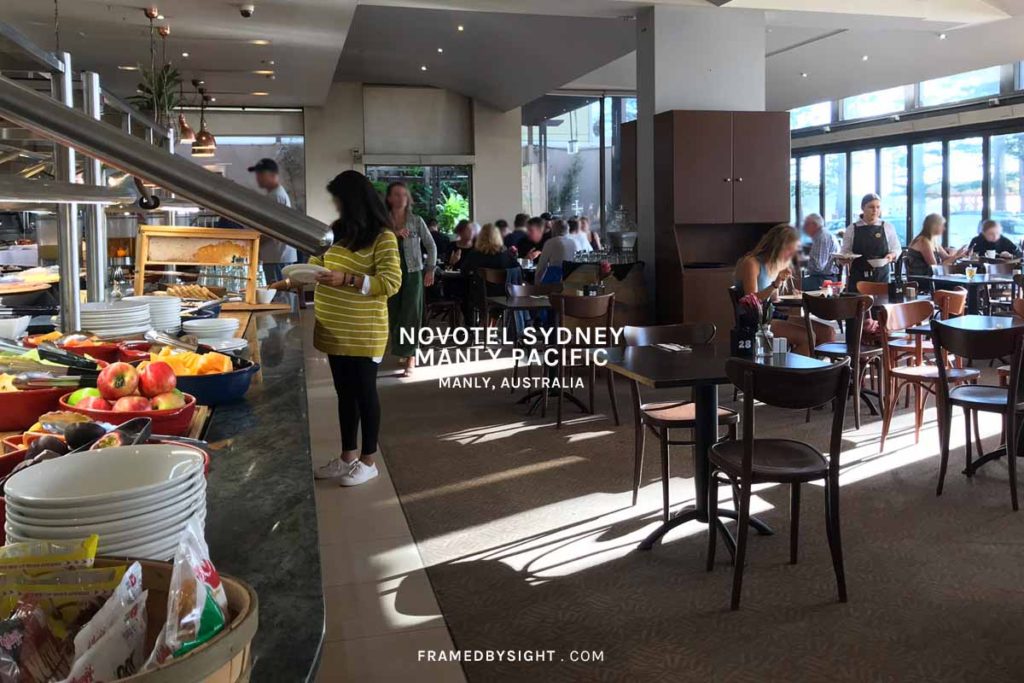 Buffet breakfast was in their restaurant on the ground floor, with the option to dine in their courtyard at the rear or in the main restaurant with waterfront views through their floor-to-ceiling glass windows. Breakfast included hot & cold items such as bacon, scrambled and boiled eggs, mushrooms, sausages, fresh fruit, breads and pastries.
Adjoining the hotel is a Japanese fusion, street food at the Daniel San Restaurant and a 'must try' just for its fresh and funky atmosphere. We dined here on a Saturday evening and it was a little loud at times – but you can tuck yourself into a corner pocket near the back and the music and people weren't as loud.
If I could commend the Novotel Sydney Manly Pacific on one specific highlight – it's their staff and service. I must admit, it's an older hotel, the furnishings aren't as modern and as vibrant as some of the newer hotels, but the people here are amazing. A few shout outs; Carlota at check-in, very friendly and helpful with directions and details. And Coko and Jeremy at breakfast, such friendly and welcoming faces to the floor and pleasant to deal with.
Address
55 North Steyne, Manly, New South Wales, Australia 2095
9