In search of a brunch venue with a group of friends, Instagram brought me to Social Hideout in North Parramatta.  This cafe looks like a favourite amongst locals, surrounded by a number of high-rise apartment complexes and only walking distance to Parramatta Park.  Open 7-days a week for breakfast and lunch, with the added bonus of serving Campos coffee (a personal favourite bean of mine), Social Hideout is one to add to your cafe list.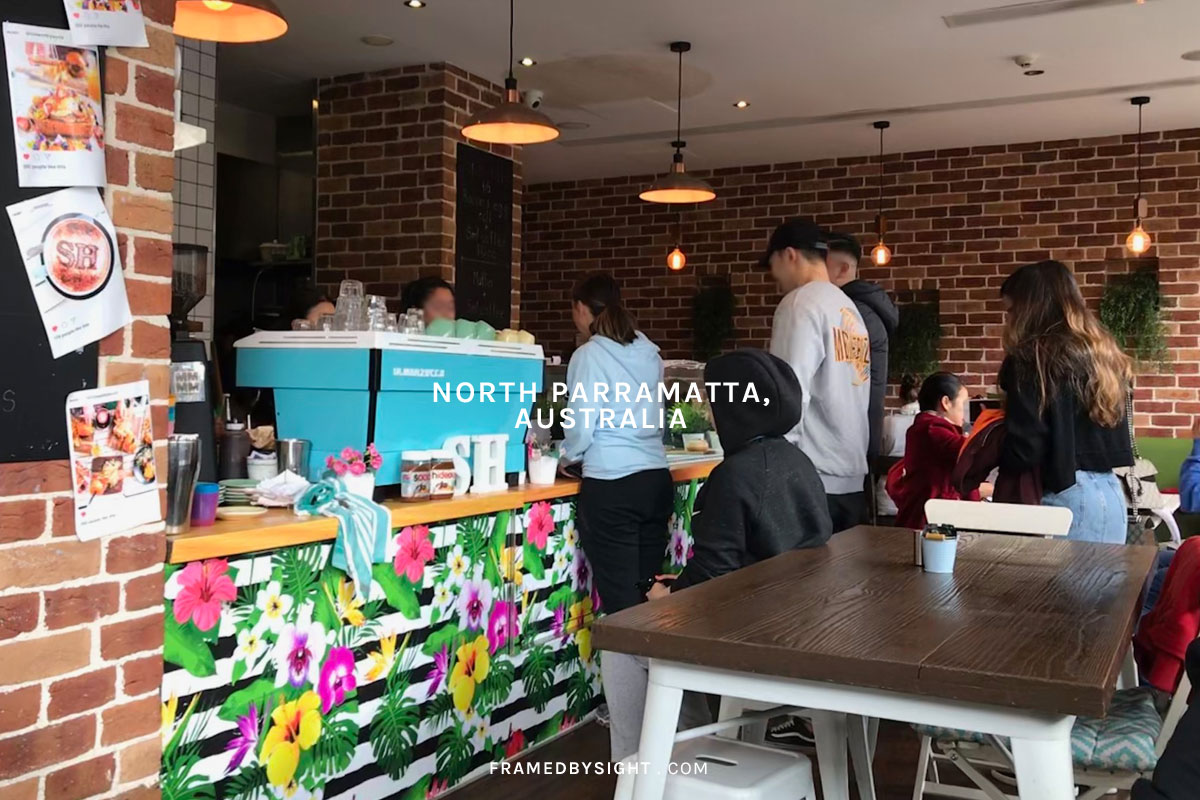 Seated indoors and people watching whilst we wait for our food to arrive, the foot traffic to the counter was never-ending. Customers in casual clothing, gym gear and even those with their four-legged fur babies enjoying breakfast in the outdoor dining area – gotta love pet friendly cafes. Note-to-self for next time to bring my pooch to Social Hideout.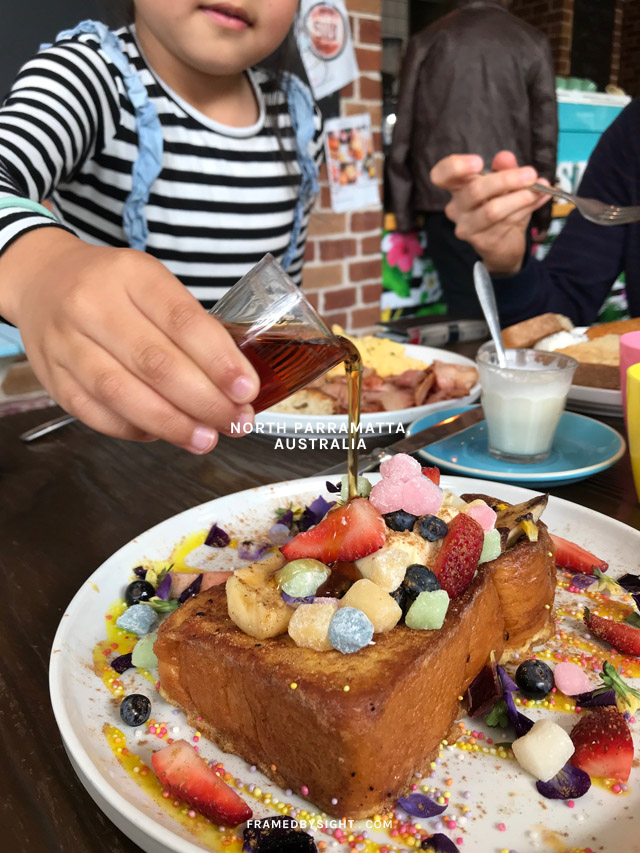 Coupled with a coffee, shake, or freshly squeezed juice, be prepared to experience a menu packed full of colour. Their food preparation reminded me of Willy Wonka's Chocolate Factory – bite-size flavours of sweet, colourful somethings, drizzled across the plate, topped with a dash of eclectic pop that jumps out at you as soon as the food meets your eyes.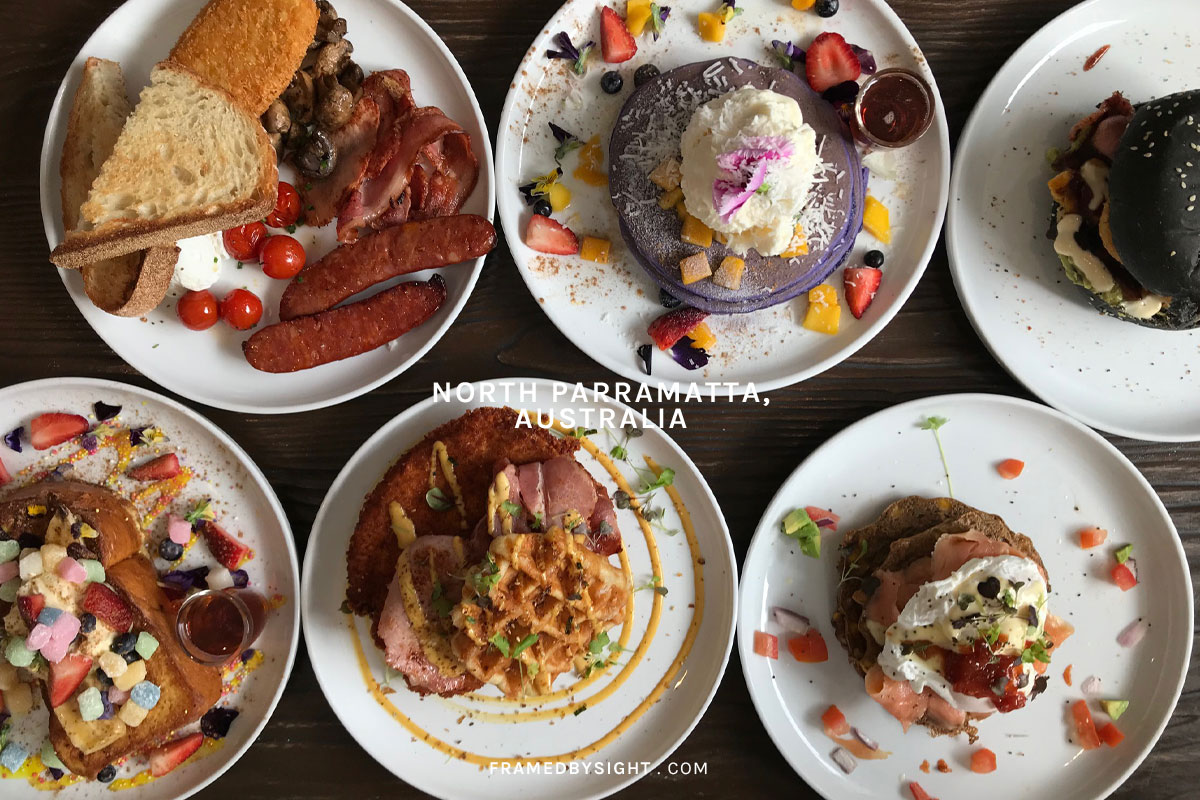 Their menu features the likes of Taro Hotcakes; mango cubes, shredded coconut, maple syrup and vanilla ice-cream (AU$17.90). Or, what about their Frenchy; mochi rice cake, vanilla mascarpone, berries and caramelised banana (AU$17.90). For a twist of middle eastern flavours, you could try the Arabian Board; poached eggs, haloumi, olives, za'atar, turkish bread and more (AU$17.90). But, if there's simply far too many choices on the menu – which there is – they do have the equivalent of a delicious big breakfast; the Social Hideout Breakfast (AU$21.90). No matter what your taste buds are calling, there is something for everyone.
If you're planning to visit here with a group of friends, I'd recommend you email ahead to book a table in advance with a few days' notice. Their response time was quick and pending group size and availability, they may be able to accommodate your request – this cafe does get a little busy on the weekends.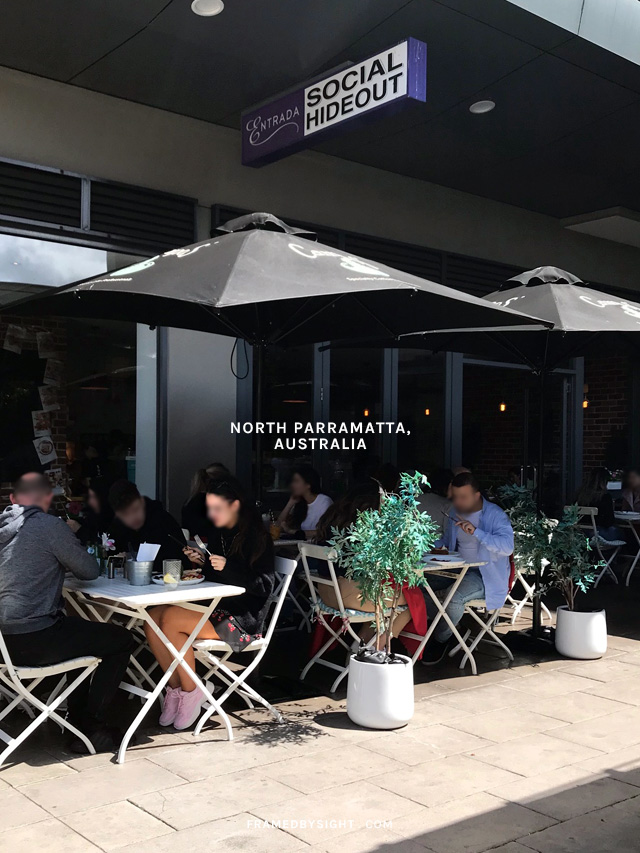 Off-street parking is easy to find or alternatively, free underground parking is available for 1 1/2 hours at the local Entrada shopping centre with direct lift access to the front of the cafe. As a popular spot for family and friends, Social Hideout is well-worth the visit – at least once. Their menu is long enough to also give you plenty of reasons to return.
Address
2a/20 Victoria Road, Parramatta, New South Wales, Australia 2150
7