Short of a 2 1/2-hour drive south of Sydney to the Shoalhaven region, discover Seakissed Beachhouse, the perfect dog friendly Airbnb, in the quaint seaside suburb of Culburra Beach; within close driving proximity to Callala Bay, Huskisson, Vincentia and Hyams Beach.
We were lucky to have perfect weather all weekend, and I assure you, this is one of the best holiday homes we've experienced; a 1950s beachfront cottage, with a secure, spacious yard for young kids and/or dogs to roam freely.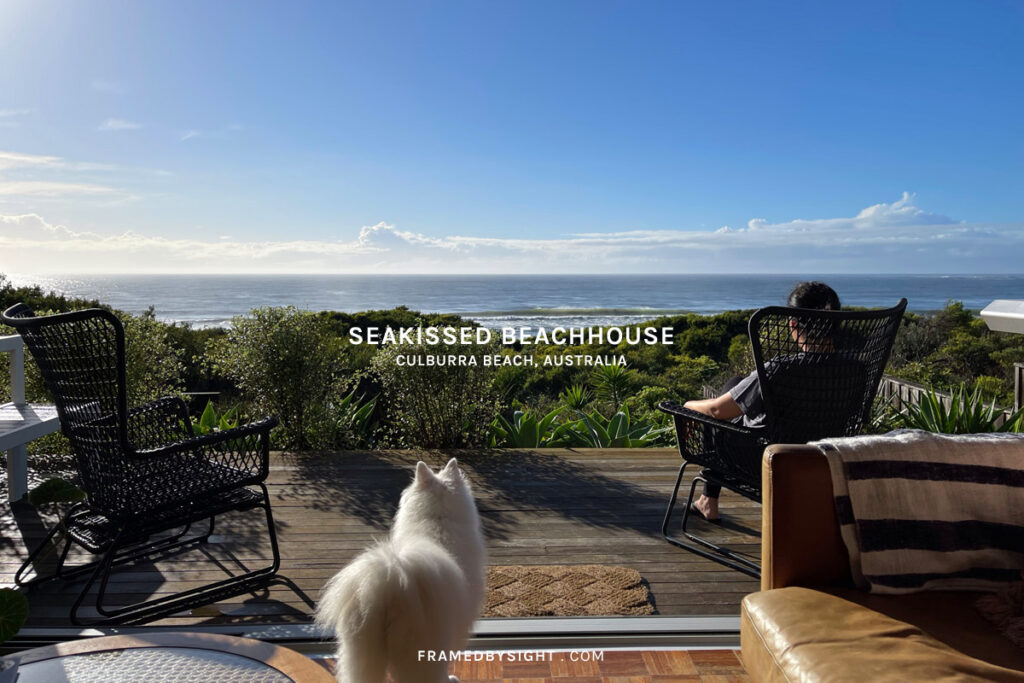 Think absolute beachfront – expansive outdoor deck featuring a brand new BBQ (perfect for entertaining), a spacious backyard overlooking the ocean, and just a 1-minute walk to the local dog friendly beach.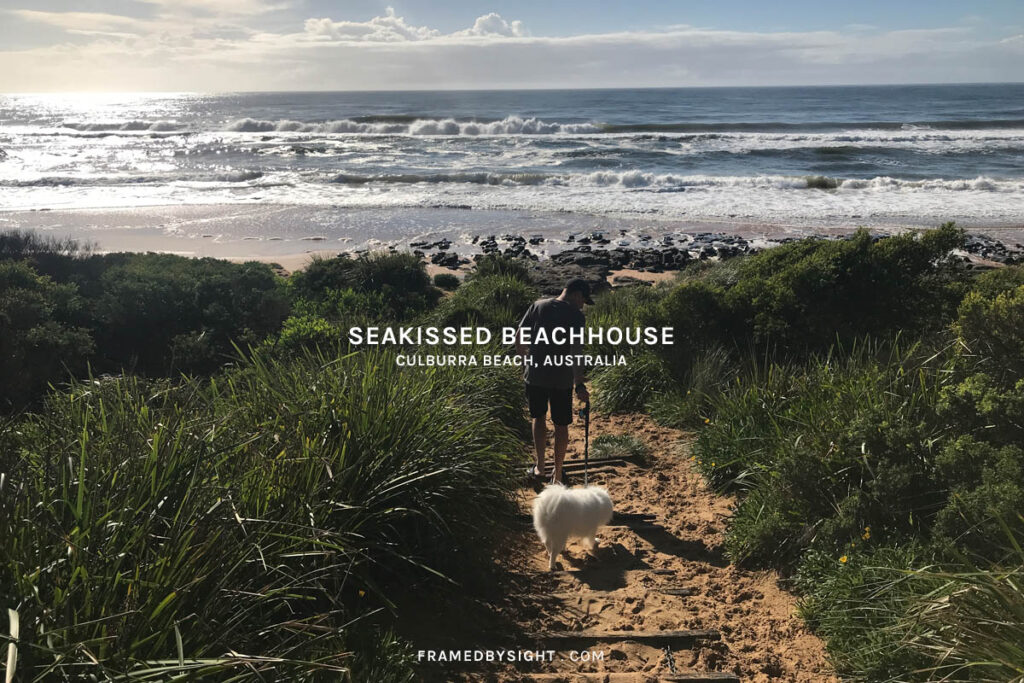 You have the choice of 3-bedrooms; one queen bed in one of the rooms, queen and a day bed in the other, plus a third bedroom with two-sets of single bunk beds. If you're wondering if you could comfortably fit more than two families, you technically could. However, I feel it's a bit of a tight squeeze (inside the cottage in particular). But two families with young kids, or a pair of couples coming together, should be fine. If you had eight adults staying in this home, you may find it a little busy!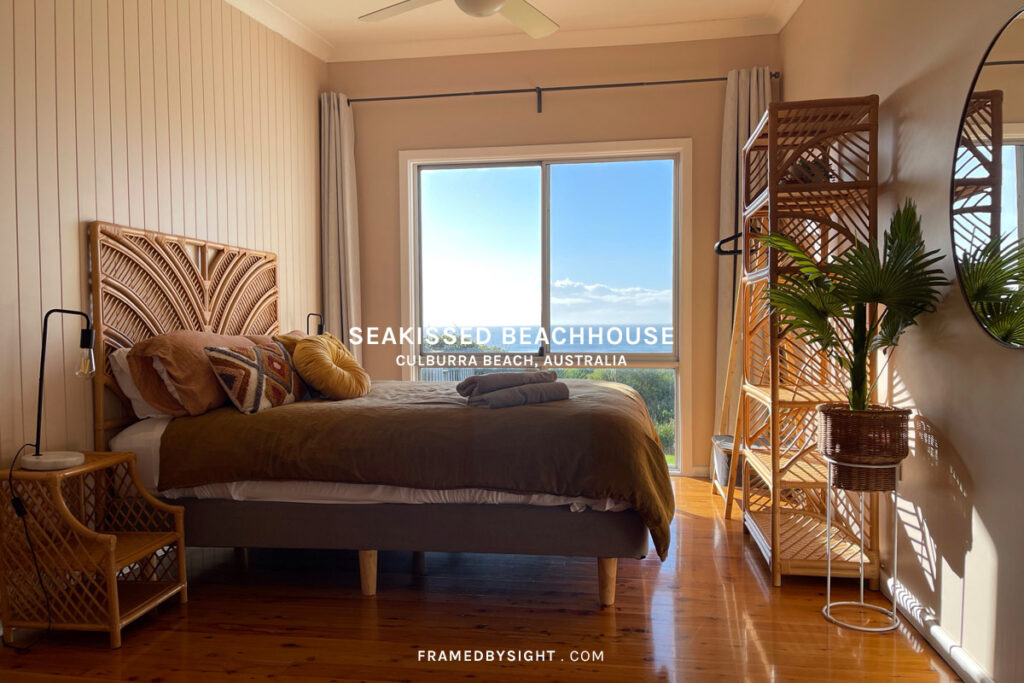 We loved the fully equipped kitchen and full-sized fridge. You'll find olive oil, salt, pepper, and a few spices available in cupboard, plus a Breville Nespresso machine with coffee pods at your disposal. We don't recall missing anything in particular, and we even used the oven, with baking trays available for use.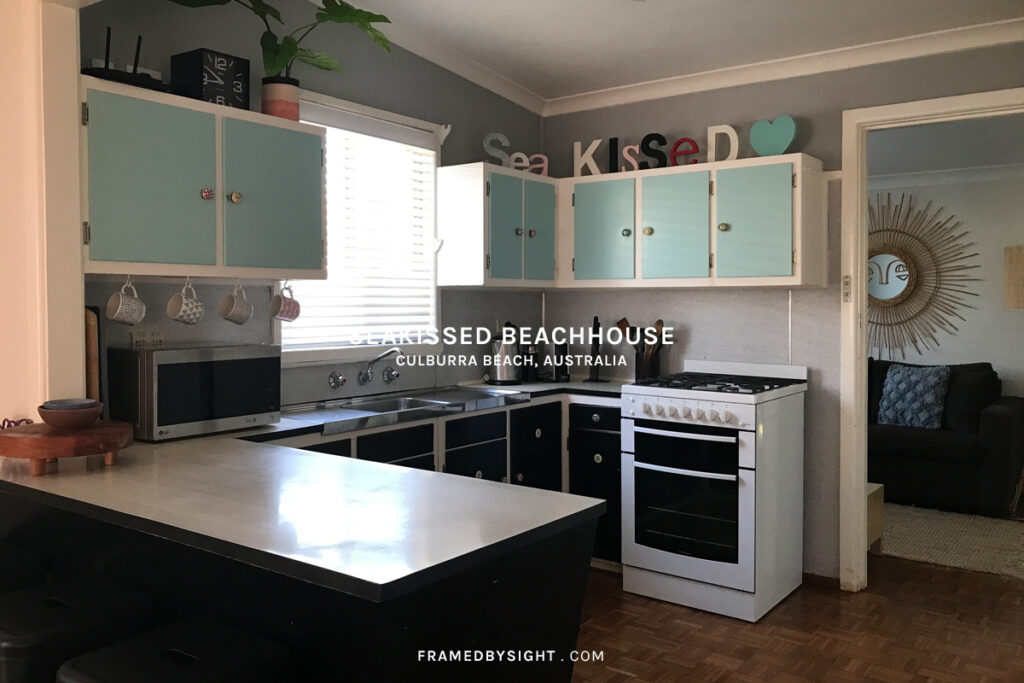 For those with young children, there is a dedicated games/play area too. Expect all the mod-cons such as a smart TV, access to Netflix, free Wi-Fi and more. There were ceiling fans, however no air-conditioning installed.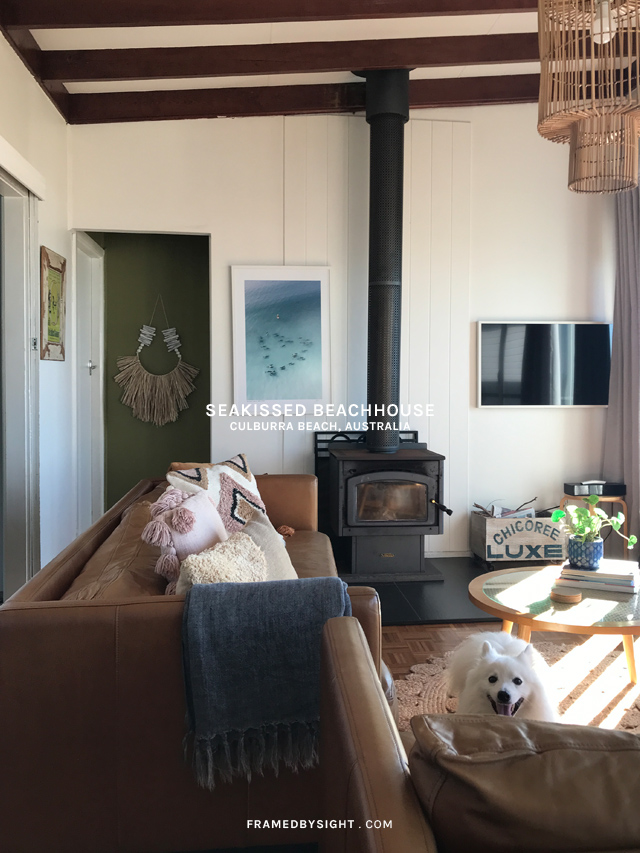 What did I love? Well, there's a local Woolworths supermarket, fish & chips store, plus a handful of cafes to grab a coffee or dine in, all within a 5-minute drive away. The deck outdoors was brilliant to sit out on during the day with a good book, or to have breakfast and lunch on whilst sitting in the sun.
For the entire weekend, we didn't really leave this holiday house – and why would you?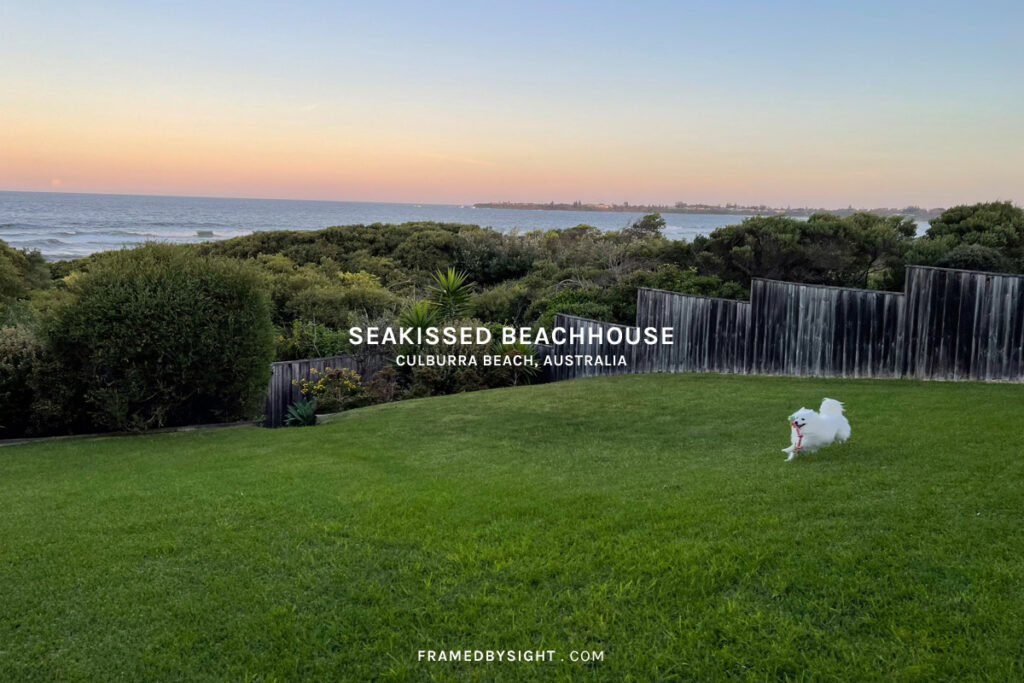 Tips:
Make one big supermarket run for your entire stay. The holiday home has a full-sized fridge, so you can fill it as much as you want. There's also a local BWS bottle and liquor store not too far from the supermarket.
Two big shade umbrellas are available on the deck, so bring some sunscreen as you relax in the sun.
Bring a good book to read outdoors, or by the window in your room.
Culburra Beach is dog friendly, so enjoy some quality time by the water too.
Take a drive to Penguin Head Lookout. It's an easy walk to the lookout point, and has amazing views over the coastline.
For a good coffee, I'd recommend Benny's Cafe. They have outdoor seating which is dog friendly too.
Culburra Fish & Chips is a great shop to pick up local seafood.
If you're an early riser, experience an epic sunrise from the yard – well worth the wake up.
Address
Seakissed Beachhouse
5 The Marina, Culburra Beach, New South Wales Australia 2540
17