Experience casual French dining, less than a 5-minute walk from Sydney's Central Station, Surry Hills and Haymarket area. Located on level 1 of the Old Rum Store, Gavroche Chippendale is situated in the famed dining district of Kensington Street, adjoining Spice Alley.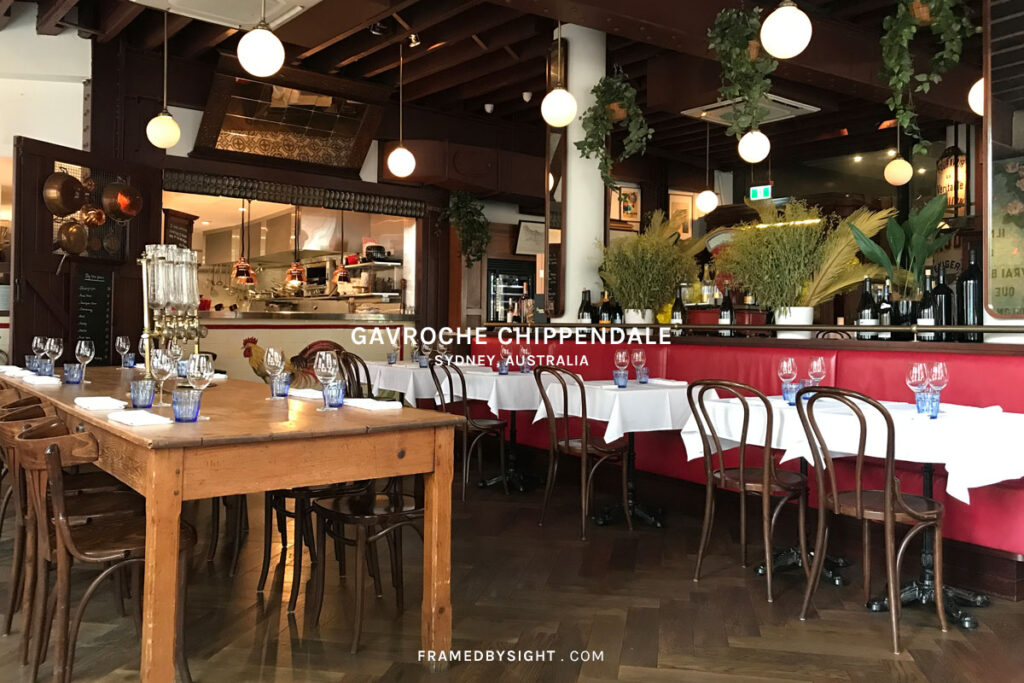 If you've ever been to France, this restaurant reminds you of a local French bistro and eatery. As soon as we arrived, we were greeted by a lovely maître d who ushered us to a well-lit table by the window, and we instantly noticed the Parisian music playing in the background. The tables were spaced far enough to have ample gaps between, yet cosy and close to feel like you were dining in a fancy, French restaurant.
At the time of writing this post, Gavroche Chippendale holds an average Google rating of 4.1-stars (out of 5) from more than 380+ reviews. We were actually recommended by a friend to dine here, so we thought we'd give it a try, and perused the menu online before we arrived.
We chose to dine a la carte.
Sourdough Baguette (AU$9) and Pate de Foie de Canard, better known as duck liver parfait (AU$23)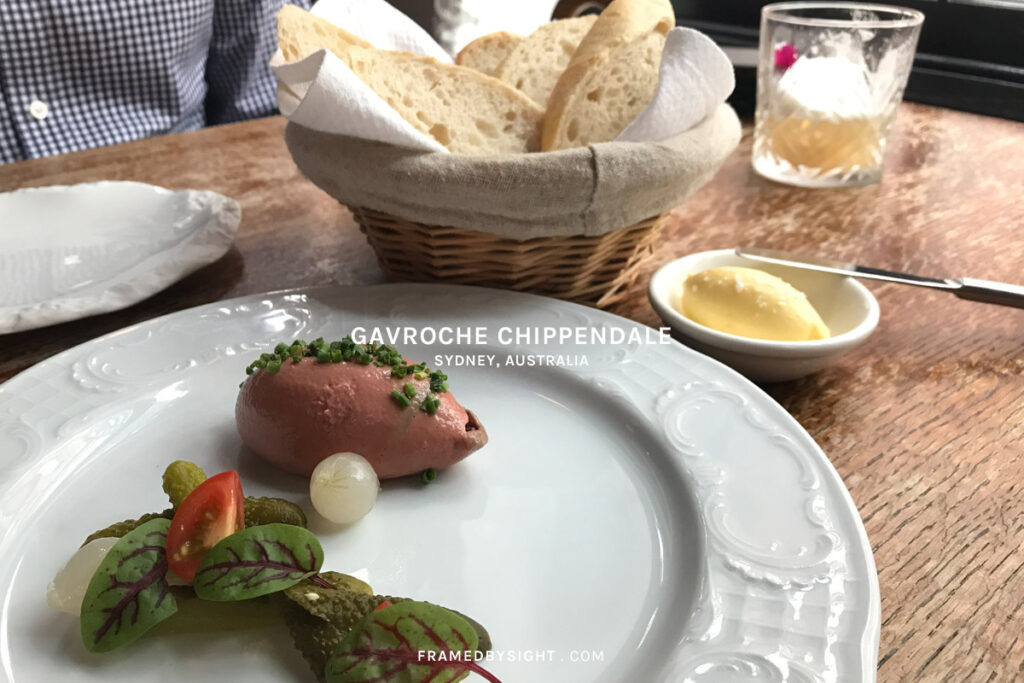 Ravioles de La Mer (AU$38); prawn ravioli with lobster bisque & fish roe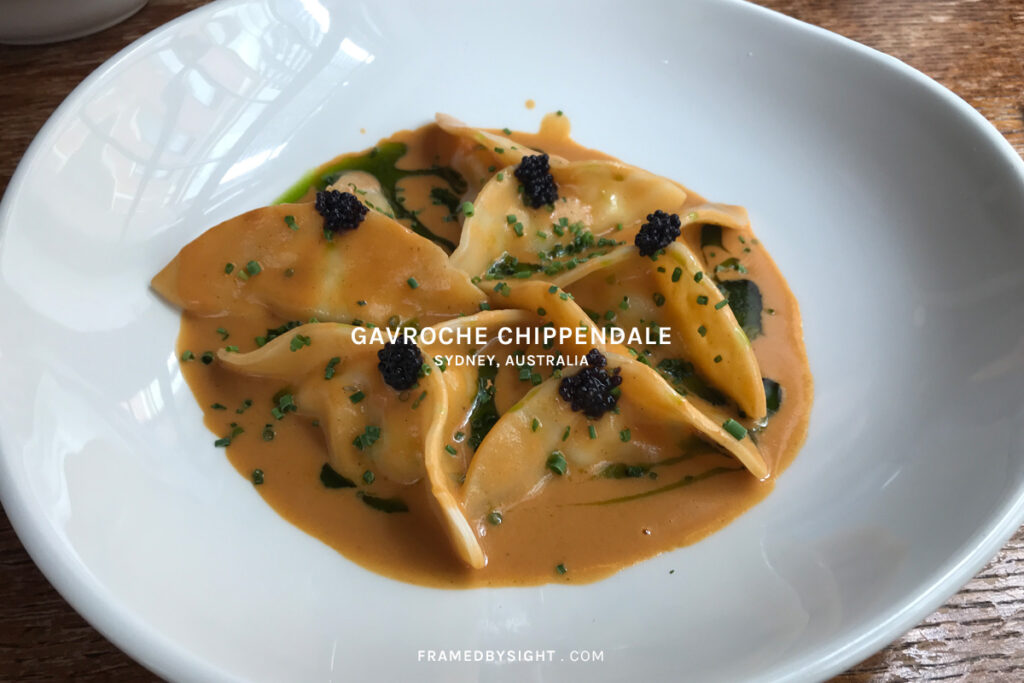 Tournedos Rossini (A$58); O'Connor Tenderloin, seared Foie Gras, spinach and truffle jus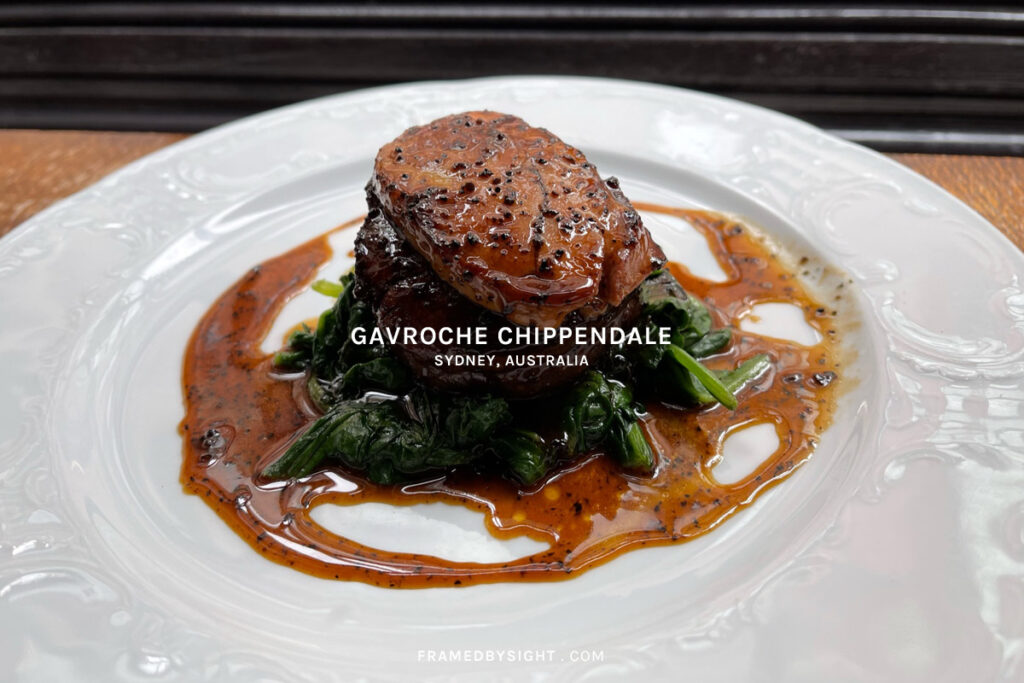 Crepes Suzette Flambees (AU$18); Crepes flambeed with Grand Marnier sauce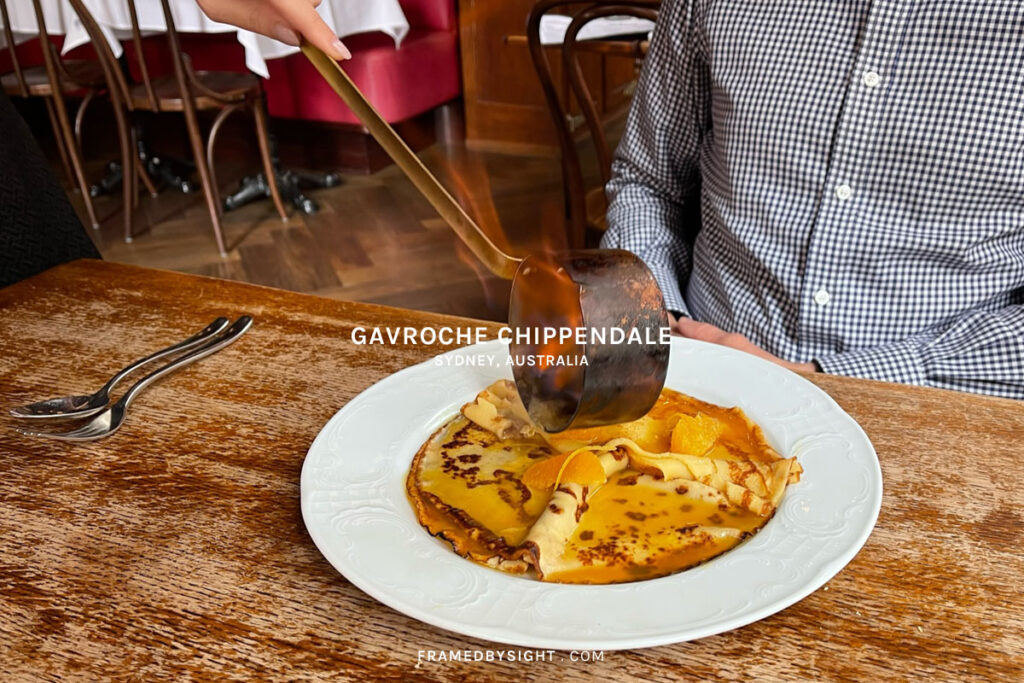 Creme Brulee (AU$18); Classic vanilla bean custard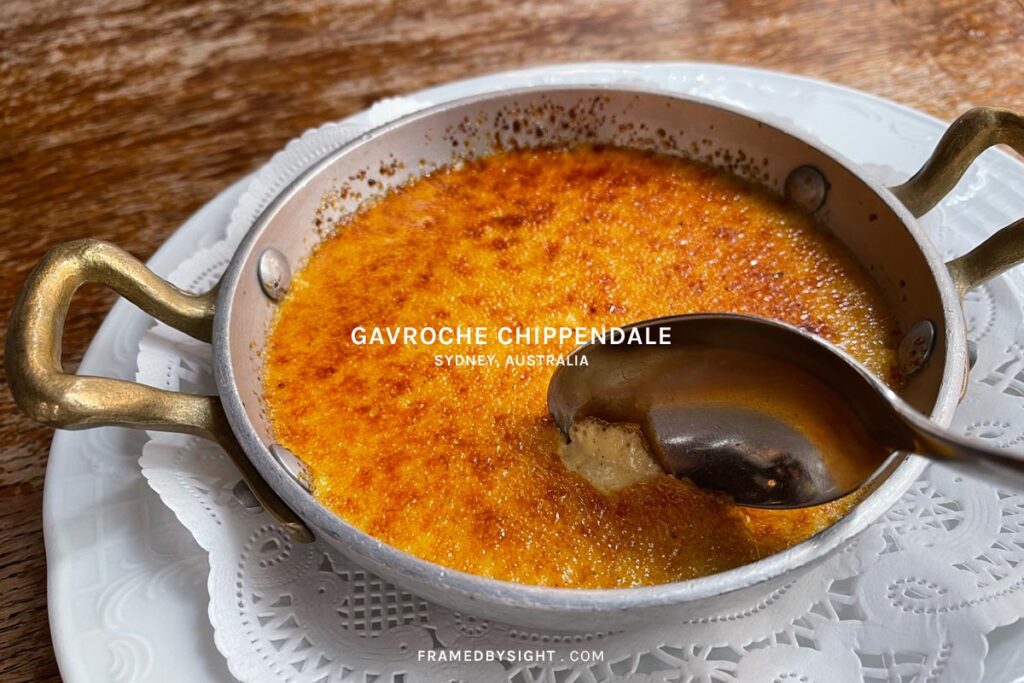 The portions are not overly large, but perfect for us to share when we wanted to, and we didn't feel bloated from over eating.
I'd highly recommend the Creme Brulee as dessert – oh my, absolutely delicious. And overall, the food was excellent, and we were happy with the entire menu that we selected.
The service too was spot on. The maître d was holding the fort between all the diners that day – she was attentive and engaging throughout, and we were impressed at how well she managed the service.
Address
Gavroche Chippendale
Level 1, The Old Rum Store, 2–10 Kensington Street, Chippendale, New South Wales, Australia 2008

10