Experience handmade, delicious cheeses from the Little Creek Cheese company, located in the Wyong Milk Factory. If you're passing through Sydney's Central Coast, this small, boutique shopfront is well worth the visit. Choose from a number of award-wining artisan cheeses on display, with the added option of taste testing too.
I actually couldn't decide which flavours to choose; and what I loved the most about my time here, was the gentleman behind the register being so helpful with detailed information. The store wasn't busy when we arrived, so he took the time to talk through the different cheese flavours.
In the 'club' range, I'd highly recommend the Peppercorn, Fig & Walnut, and Chilli. The 'club' cheeses earned the highest scoring club cheddar in Australia (D.I.A.A. Australian Dairy Product Competition 2016), so expect them to be absolutely delicious.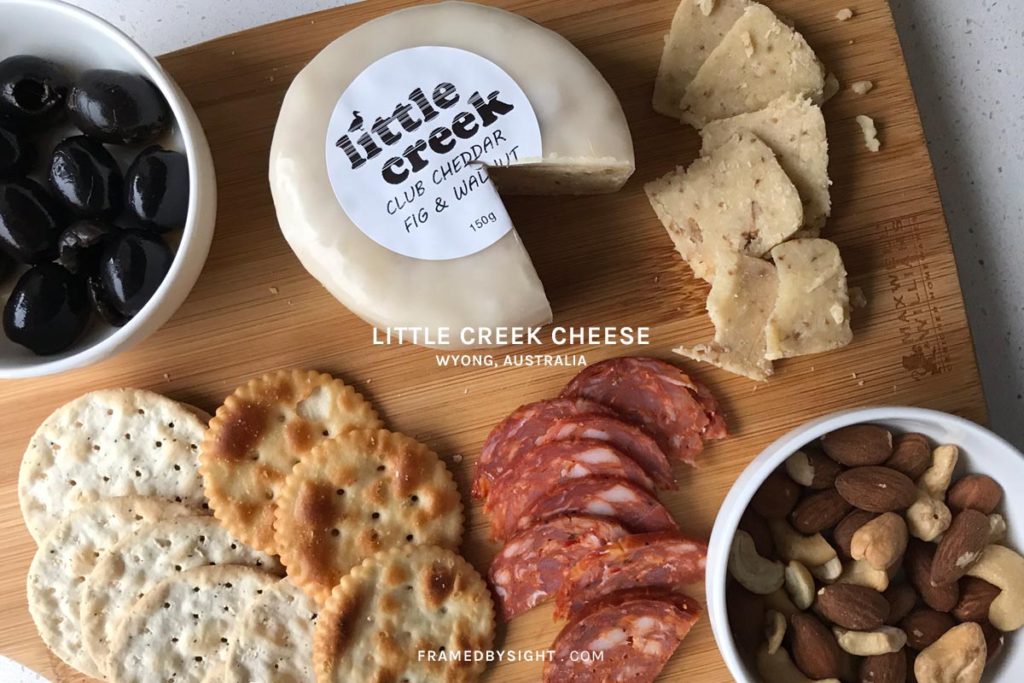 I'd also recommend buying their award-winning BBQ Cheese Haloumi. This cheese is one that you'd actually want to buy two of – you just keep wanting more and more. The Haloumi is the winner of 3 Gold, and 2 Silver medals at the Sydney Royal Easter Show, plus many other awards.
And lastly, for Goat Fetta cheese lovers, do grab one of these as well. Soft, melting in your mouth moments, and well deserved Champion NSW D.I.A.A 2018, and Reserve Champion twice at the Royal Hobart Fine Food Awards – you know you won't be disappointed, especially as others love it too.
Open daily from 10am to 4pm on most days (Sunday & Monday closes at 3pm), excluding public holidays. There's also a small viewing window in-store where you can see their produce being made first-hand.
Address
Little Creek Cheese
Building 12, 141-155 Alison Road, Wyong New South Wales, Australia 2259
10