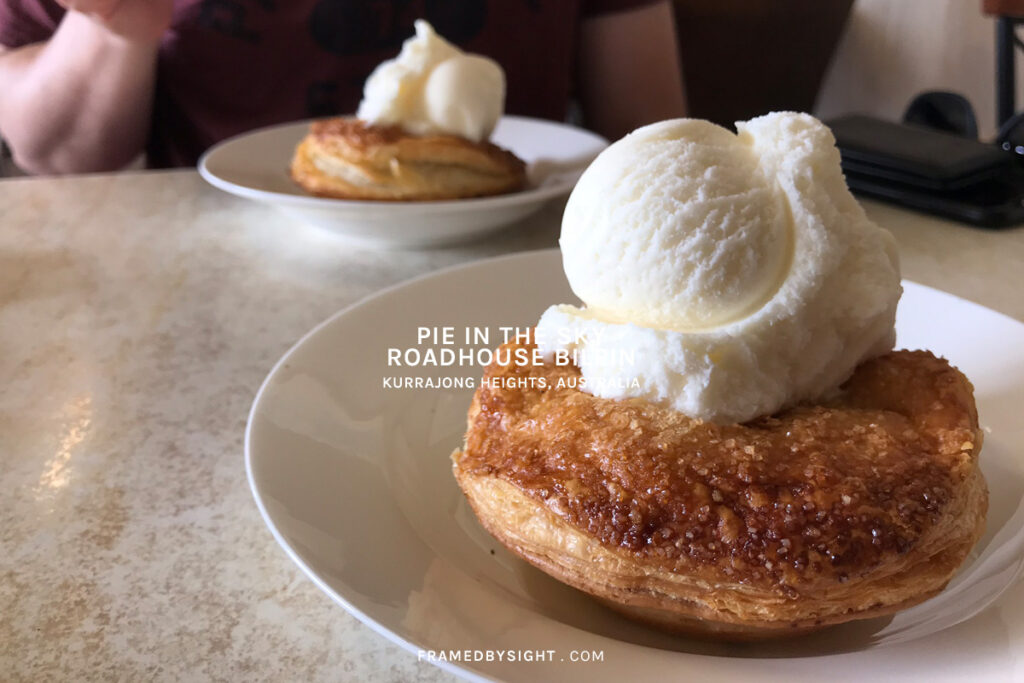 Owned and managed by Josh Pilkington and Shelly Meng, Pie in the Sky Roadhouse is the place to visit to experience first-hand, Bilpin's famous apple pies. I'm more than happy to drive here early morning just to pick up their warm, fresh apple pies… crispy, flaky… oh so delicious…
Josh & Shelly, I – and many others – love your apple pies, so please don't ever change the recipe.
On first impressions, it may not look like a modern, fancy pie shop, but with an average Google rating of 4.5-stars (out of 5), by more than 760+ reviews, I know I'm not the only one that loves this place.
Less than a 45-minute drive from Sydney's north-west, I enjoy making the trip. That said, the times I've been here to visit, I've gone fairly early in the morning to beat the queues. Otherwise, from the main road, you can see there is generally a queue out the door throughout the day… and when this happens, parking can be a bit of a challenge too.
Handmade daily on-site using French style butter puff pastry, Pie in the Sky Roadhouse have a variety of premium steak, chicken, lamb and vegetarian pies, sausage rolls, and pastries, plus their famed apple pies and desserts. #mmm #drooling. I have to admit, I usually only buy the apple pies, but I know my husband has enjoyed their chunky steak pie on a previous visit.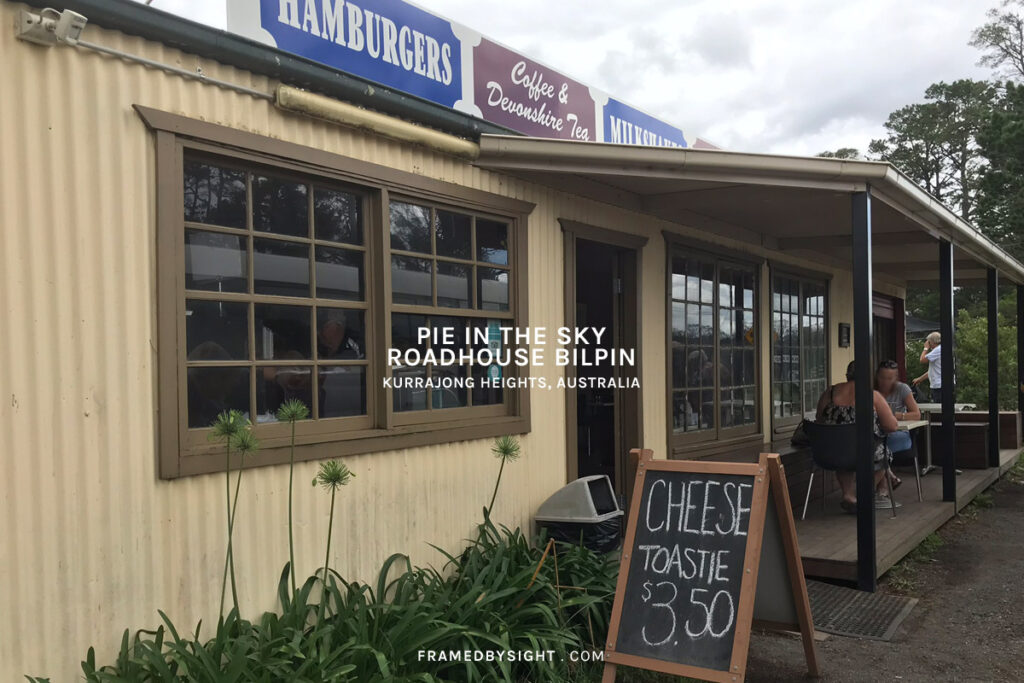 Located on Bells Line of Road, between Bilpin and Kurrajong Heights, this is a great rest stop with options of both indoor and outdoor dining. The outdoor options overlook a grassed area, with wooden bench type seating.
Open six days a week, Wednesdays to Mondays from 9am to 6pm (closed on Tuesdays), Pie in the Sky Roadhouse can have 'sold out' times i.e. no pies left because they can get ridiculously busy, so I'd recommend to visit here early, before you miss out on their tasty goodness.
One small hiccup that you need to be aware of is: they don't accept eftpos, so you must bring cash. Yes, that's right, no charge cards permitted. For those that wait in their very long line – the queues are mind-boggling at times – and it's only once you get to the front that you notice the counter sign, which says they're a cash only cafe… don't say I didn't warn you.
I'd highly recommend their pies and I'm prepared to wait in the queue if needed – I think they sell the best tasting apple pies in the Bilpin area.
Address
Pie in the Sky Roadhouse, Bilpin
1858 Bells Line of Road, Kurrajong Heights, New South Wales, Australia 2758
14