Elara Village Shopping Centre has finally opened their doors to the local residents of Marsden Park. Located in Sydney's north-west, on the corner of Elara Boulevard and Northbourne Drive, Elara Village is home to 18 new retail shops, including a Coles supermarket (open daily from 6am to 10pm) and Liquorland; and accommodates up to 370 parking spaces.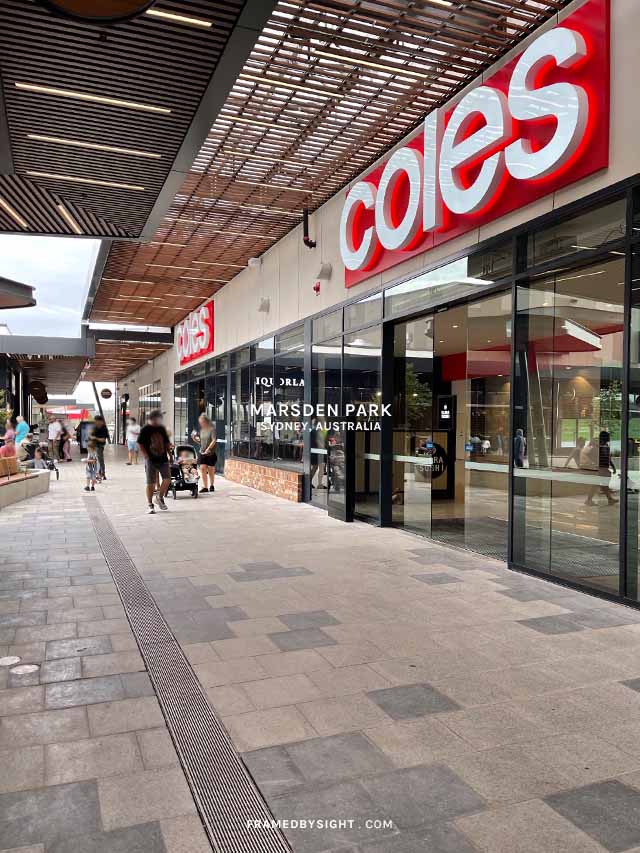 Walking around the new Coles is refreshing – the layout is similar to their other supermarkets, yet everything feels and looks, bright, shiny and new.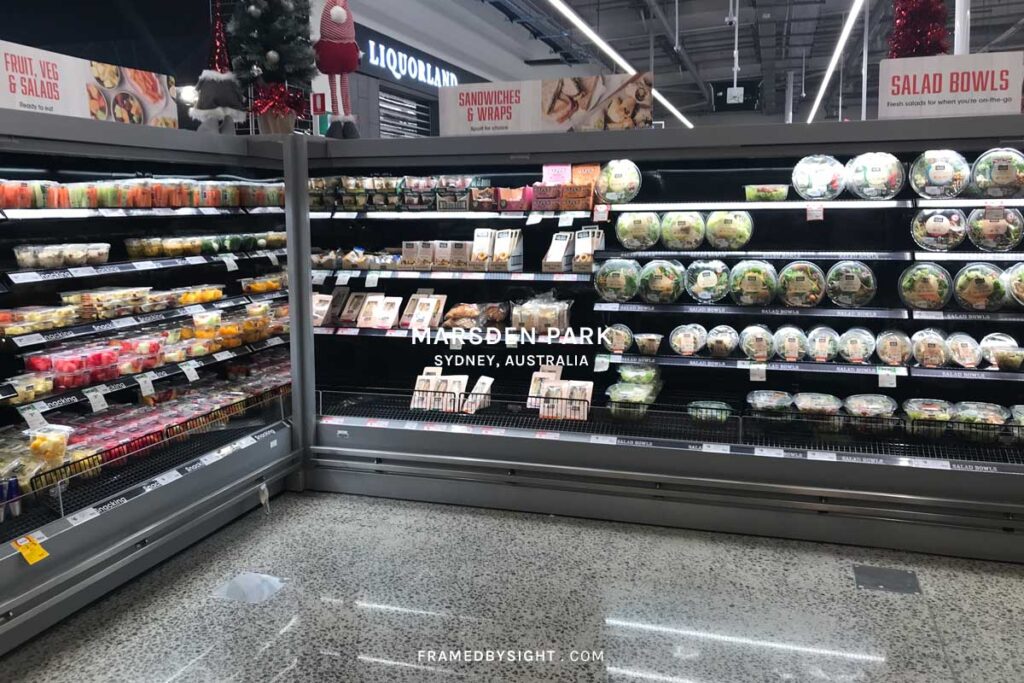 If you're looking for a quick bite to eat, this Coles sells freshly packaged sandwiches, salad bowls, half wraps and fruit cups, upon entry to the left. I don't recall always seeing this in other Coles supermarkets, but if you work locally/in the area, this is handy when you're on the go.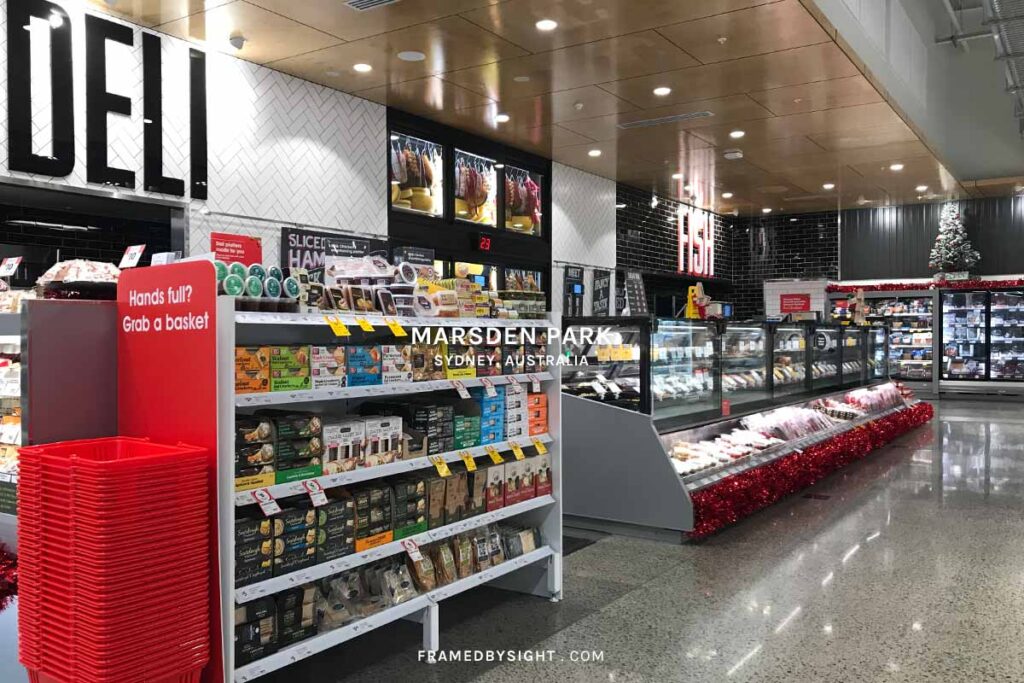 There's also an artisan deli at the rear of the store, which would be the perfect stop to buy a handful of antipastos for a lazy Sunday afternoon, or a picnic in the park with family or friends.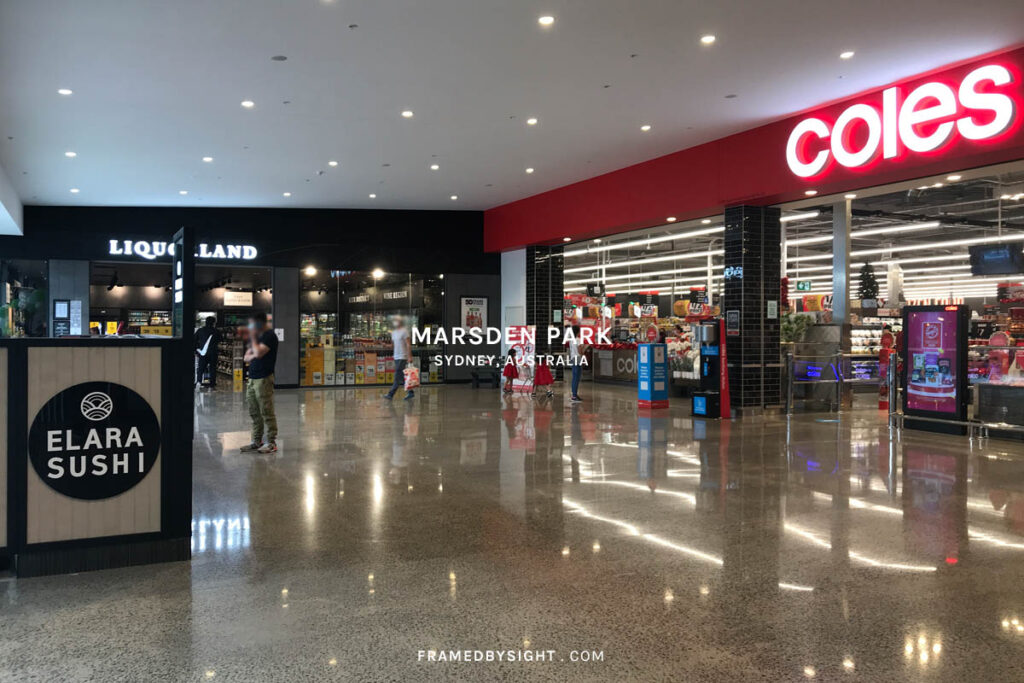 And, for parents with young kids, Coles Marsden Park provides the children-sized trolleys (similar to the Bunnings experience), so you can shop together around the supermarket. That said, you might not fit a lot of groceries in their trolley, so you'll possibly need a basket or adult-sized trolley too.
You'll be pleased to know, when you exit the store and into the car park area, trolley signage is dotted around the perimeter. Coles has implemented the wheel locking of their trolleys, so they cannot be pushed beyond the boundaries of the shopping centre.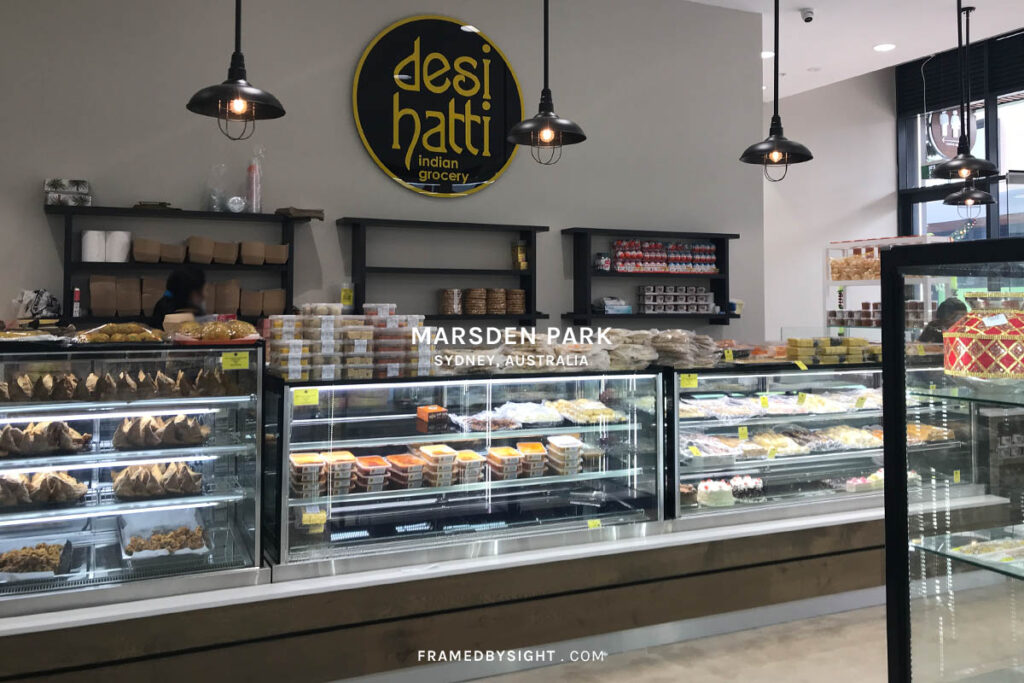 At Elara Village, there's a large Desi Hatti Indian grocer and Street Food store, plus a mix of other fresh food, health and community services. If you love samosas like I do, you must pop in to Desi Hatti and try one of their warm, delicious, flaky, vegetarian samosas – only if you can handle a touch of spice on your taste buds. There is also a range of Indian fresh foods, desserts, pre-made meals, and more.
Other casual dining options include Flipp Burgers, Watsup Brothers Kebabs, Leaf Café & Co., 12th Avenue Bakery Cafe, Subway, Elara Sushi, Sehaj Indian Food & Bar, and the famed bubble tea of Gong Cha Australia.
Flipp Burgers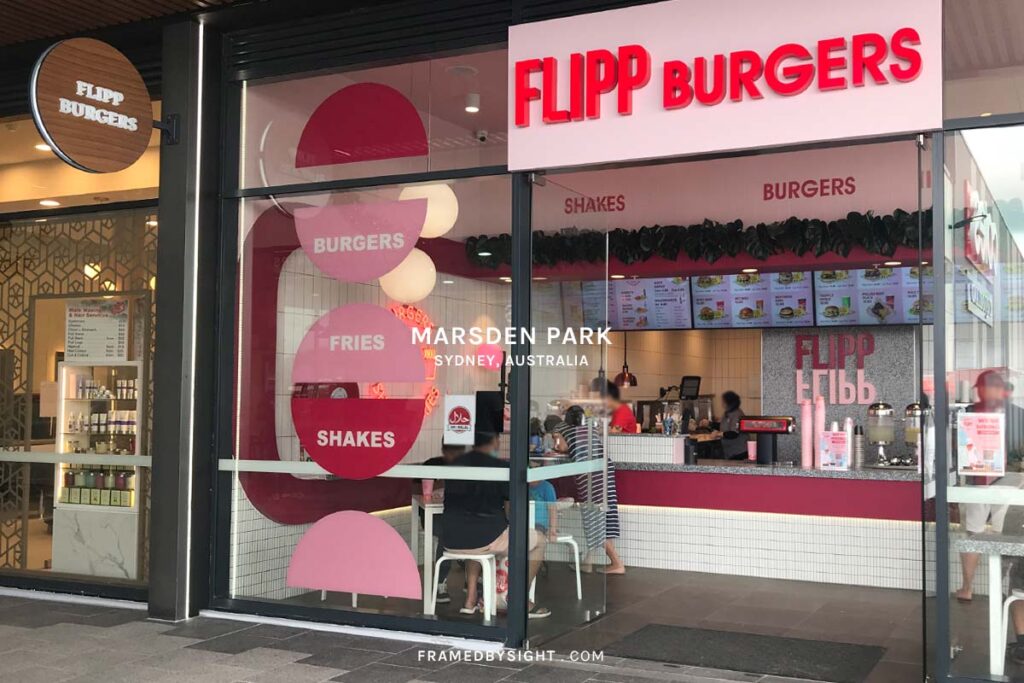 Watsup Brothers Kebabs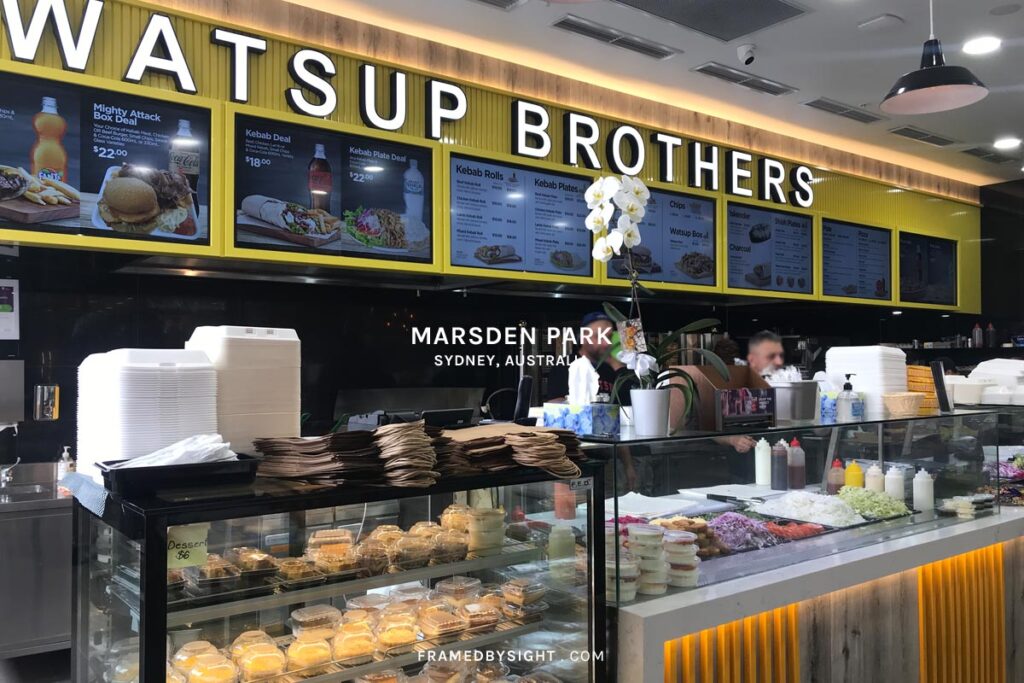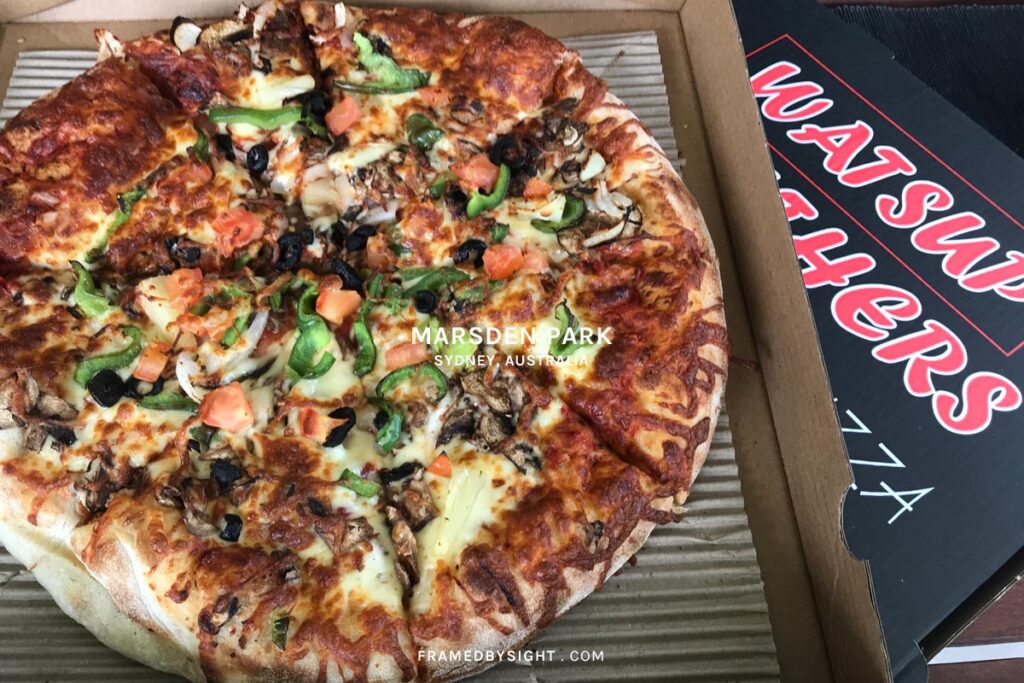 Leaf Cafe & Co.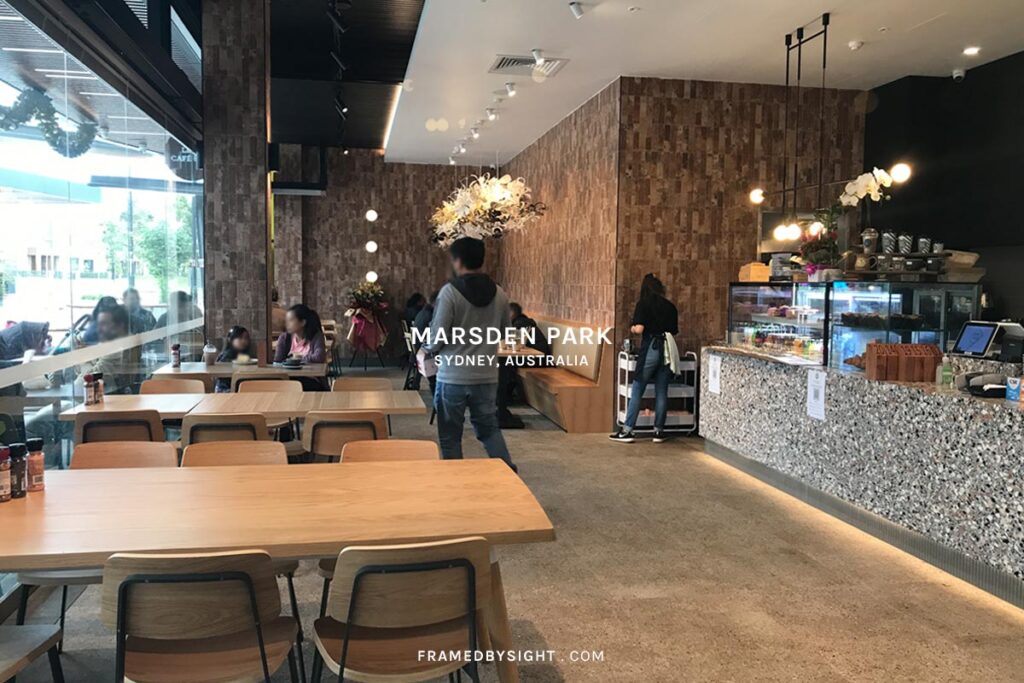 12th Avenue Bakery Cafe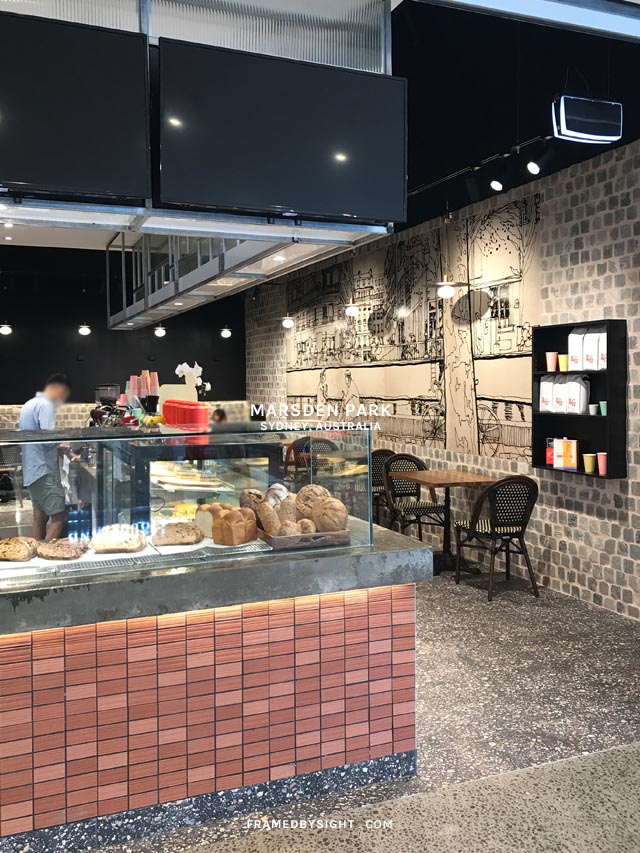 Gong Cha Australia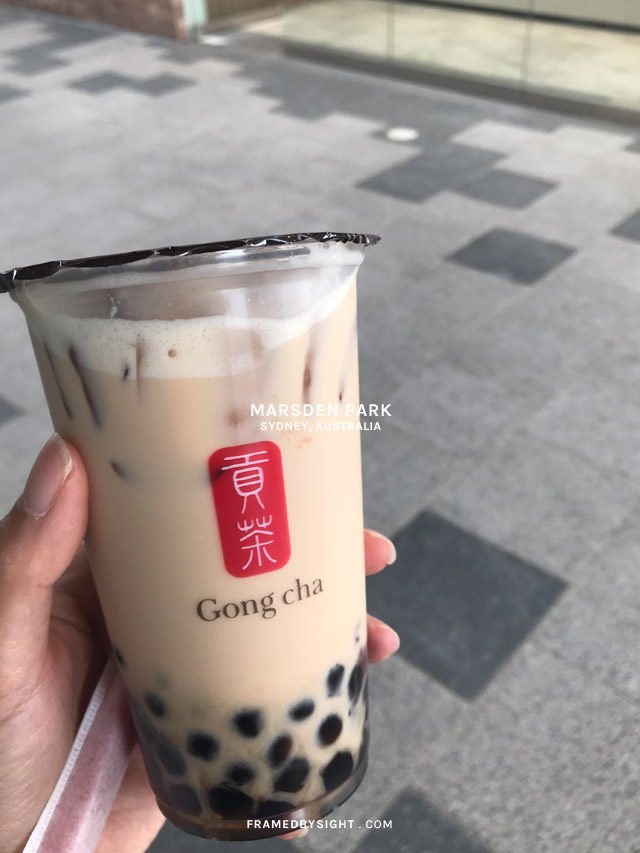 Scanning the different menus available for the restaurants and eateries in Elara Village, choose from burgers, kebabs, wood fired pizzas, Japanese cuisine, Indian cuisine, Australian cafe dining, Subway sandwiches, wraps, salads, and baked goods from the local bakery.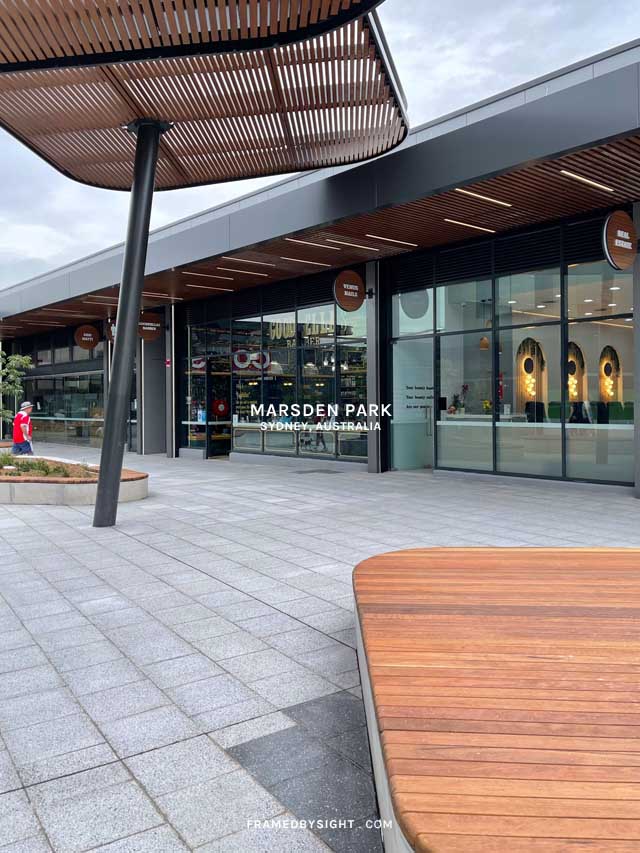 There are other retail stores as well, including Urban Land Housing, Elara News & Tobacco, Indian Beauty Secrets, Venus Nails, and the Goodfellas Barber Shop Australia.
Access state-of-the art fitness facilities at Snap Fitness Elara – open 24 hours a day, 7 days a week, with a range of strength training options, cardio machines and training zones to get the most out of your workout, at a time that suits you best.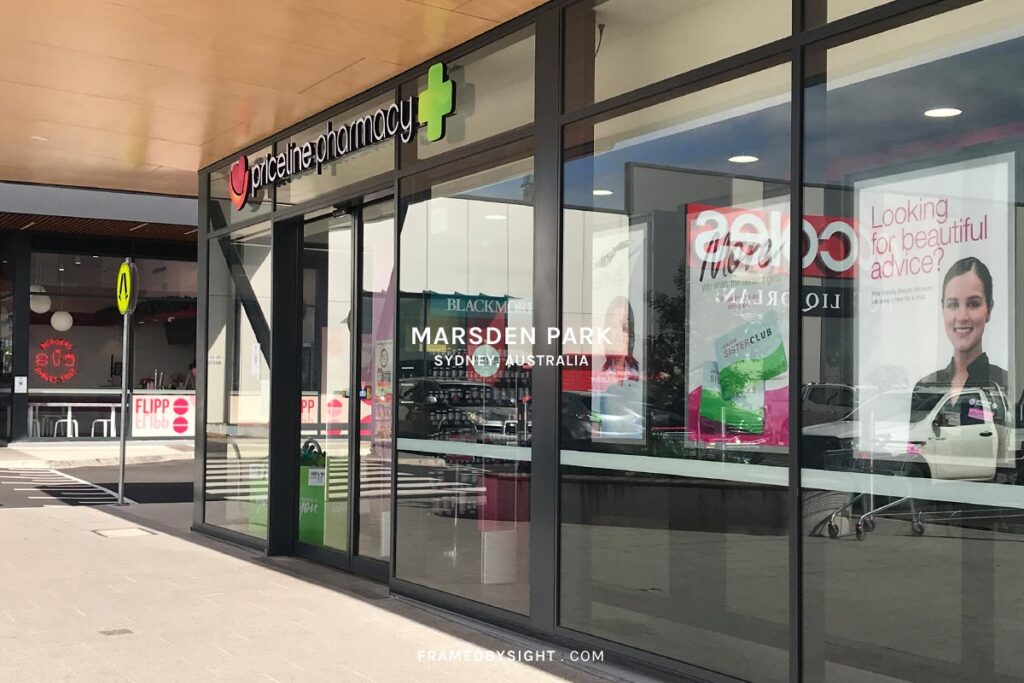 And, for all your medical and health needs in one location, there's Castle Medical Marsden Park with services including: Elara Priceline Pharmacy, 32 Pearls Dental, 4Cyte Pathology, I-MED Radiology Network and The Movement Clinic.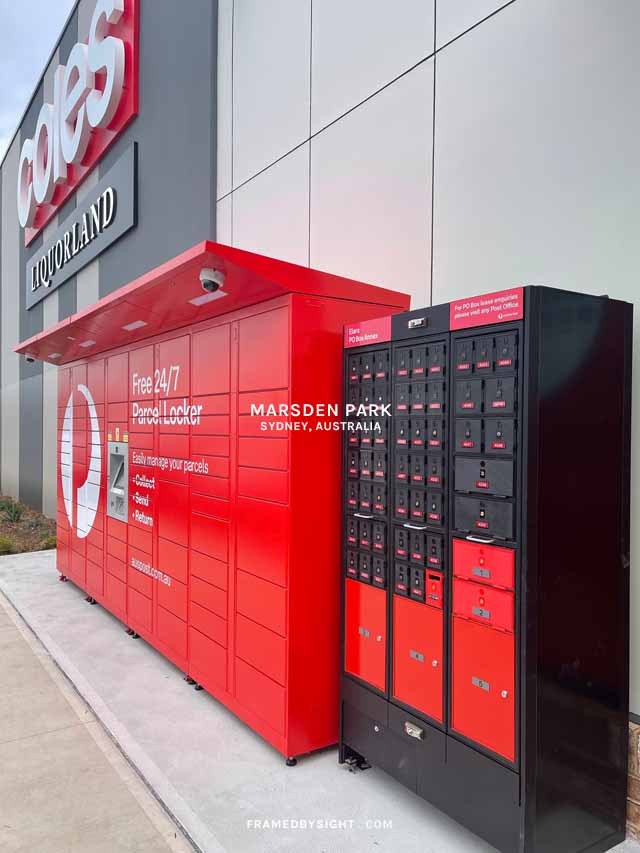 I was also pleased to see Australia Post 24/7 Parcel Lockers available in Marsden Park, where you can deliver important mail or packages when you're not home. You'll be able to collect it from your assigned locker at all hours of the day, within 48-hours of your SMS or email delivery notification.
You can also send parcels and place returns at this same location, as long as you have a prepaid Australia Post satchel or return shipping label, and a MyPost account. Just follow the touchscreen prompts.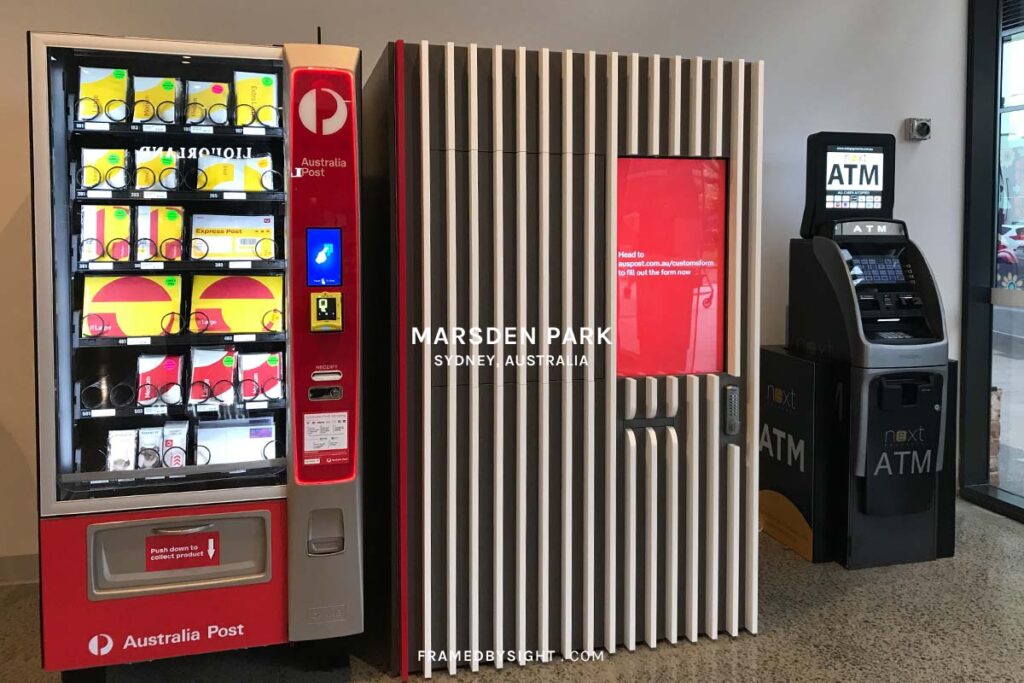 Located outside of the Coles supermarket there is a cash ATM, and an Australia Post vending machine which sells typical postal items like stamps (in booklets of 10 and 20), Express Post envelopes, satchels, and parcel post satchels accessible at any time of the day.
Now you're probably wondering where is the nearest post box in Marsden Park? As mentioned above, Australia Post 24/7 Parcel Lockers are available for sending parcels and placing returns, as long as you have a prepaid Australia Post satchel or return shipping label, and a MyPost account.
And to the left of these 24/7 Parcel Lockers, they have now installed a red post box – perfect for mail. Whilst there isn't an Express Post yellow post box, you can still drop Express Post mail into the standard red post boxes here in Marsden Park, however they will take at least an extra day or two to be delivered.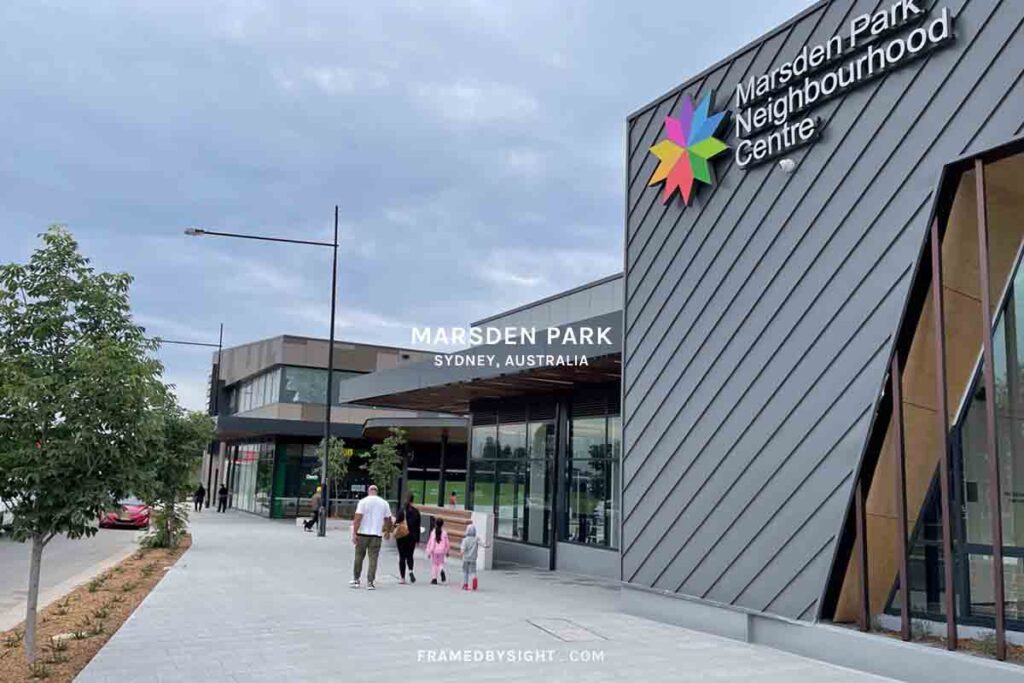 If you're planning your next family, social group gathering, meeting or simply need extra space to host a private event, you can now hire the Blacktown City Council's Marsden Park Neighbourhood Centre, also within the Elara Village precinct.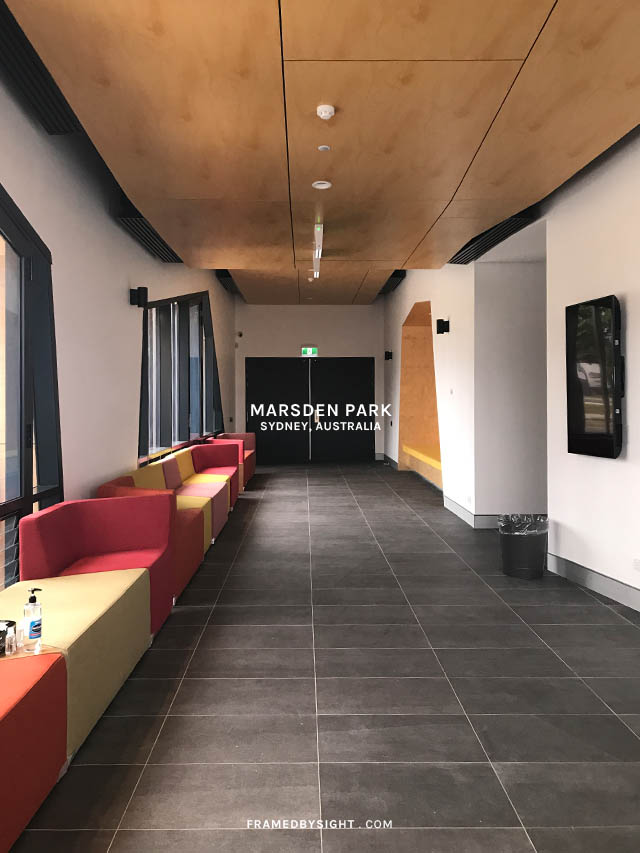 Available for recreation or personal use, you can book the entire private hall for up to 200 people, or a meeting room for up to 24 people, booking fees apply.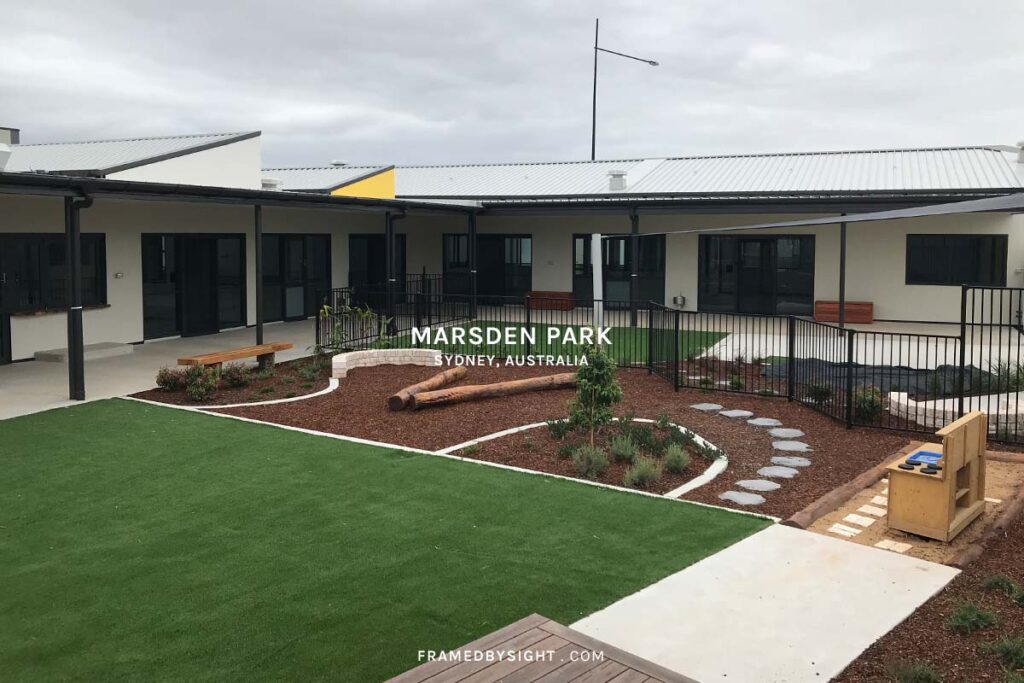 Adjoining Elara Village is the Good Start Early Learning – Elara day care service on Harvest Street, across the road from Livvi's Place Elara Playground.
Address
Elara Village Shopping Centre
Corner of Elara Boulevard and Northbourne Drive, Marsden Park, New South Wales, Australia 2765
34