We all know that the heat in the Philippines can get a bit much every now and then, so on blistering hot days, I reminisce of that cold, ice candy treat that I'd have to cool me down. Sold in local sari-sari stores, street stalls, or from neighbours with 'for sale ice candy' signs out the front of their homes, today, these ice block treats remind me of an Australian Zooper Dooper icy pole.
I stumbled across Sweet Drip selling these traditional Filipino ice candy treats… and you know I just had to try them.
Imagine avocado, mango, strawberry & cream, and the inevitable ube flavoured ice candy all for sale. So I bought 16x ice candy (four of each) for AU$23. They were actually bigger than expected, so if you have young children, you could easily cut the ice candy in half and share them.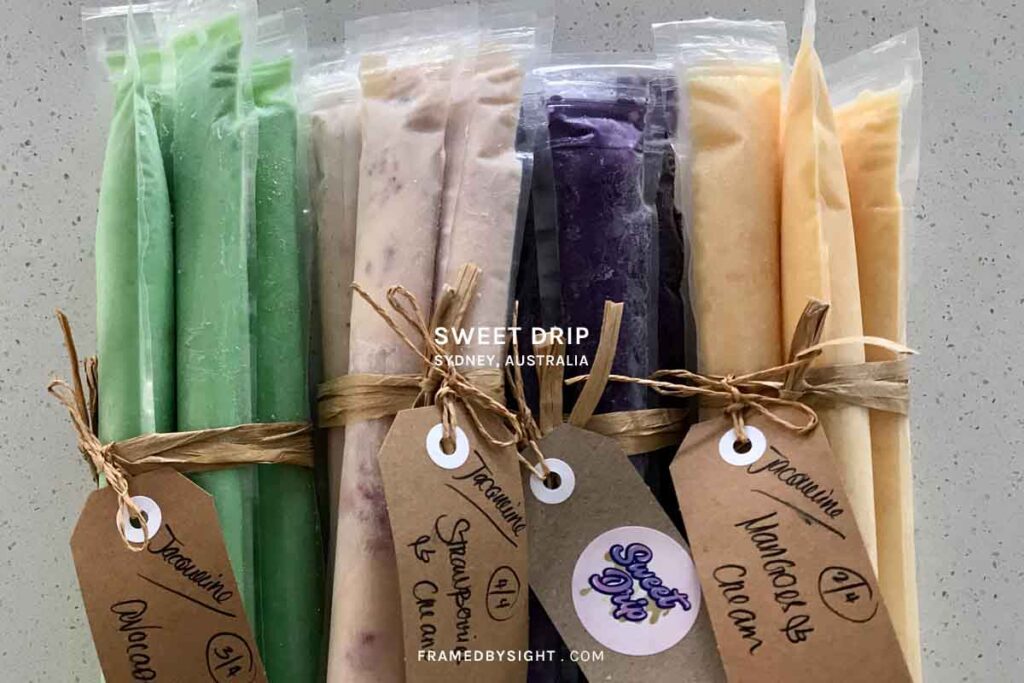 As a kid, I remember them in a long narrow bag, tied off at the top, and they melted in your hands a lot faster than expected. These from Sweet Drip however, are more professional looking, sealed at both ends, and needing a pair of scissors to cut them open, rather than tearing a small hole in the top with your teeth.
The ingredients are made up of the real fruit itself, plus evaporated milk or condensed milk, water and sugar. Then blended and frozen in the plastic tubing. It is sweet to taste, but oh-my, the flavourings were just as I had imagined. I look forward to more summer days ahead, as I know where I'll be ordering more of these delicious Filipino ice candy from.
Address
Sweet Drip
Marsden Park, New South Wales, Australia 2765
4