(Edit: Updated to include Elara Village Shopping Centre information)
Ready to get excited? Well, I am. An Australia Post red post box has arrived to the Stockland Elara Marsden Park community and you can now post your mail, somewhere relatively close and within the area. Located near the corner of Barrett Street and Elara Boulevard, next to the Limestone Cafe Elara, this post box is sufficient for mail.
If you need stamps (minimum 10 in a booklet), Express Post envelopes and satchels or parcel post satchels, these are available from the Australia Post vending machine, located just outside of the Coles supermarket in the Elara Village Shopping Centre, about a 400m walk from here. Australia Post 24/7 Parcel Lockers are also available in the shopping centre car park for deliveries or returns, as long as you have a prepaid Australia Post satchel or return shipping label, and a MyPost account. This is a limited, alternative postal service, and not actually a post office shopfront. And larger parcels will more than likely suit the 24/7 Parcel Lockers in lieu of this small red post box.
Whilst there isn't an Express Post yellow post box, you can still drop Express Post mail into the standard red post boxes, however they will take at least an extra day or two to be delivered.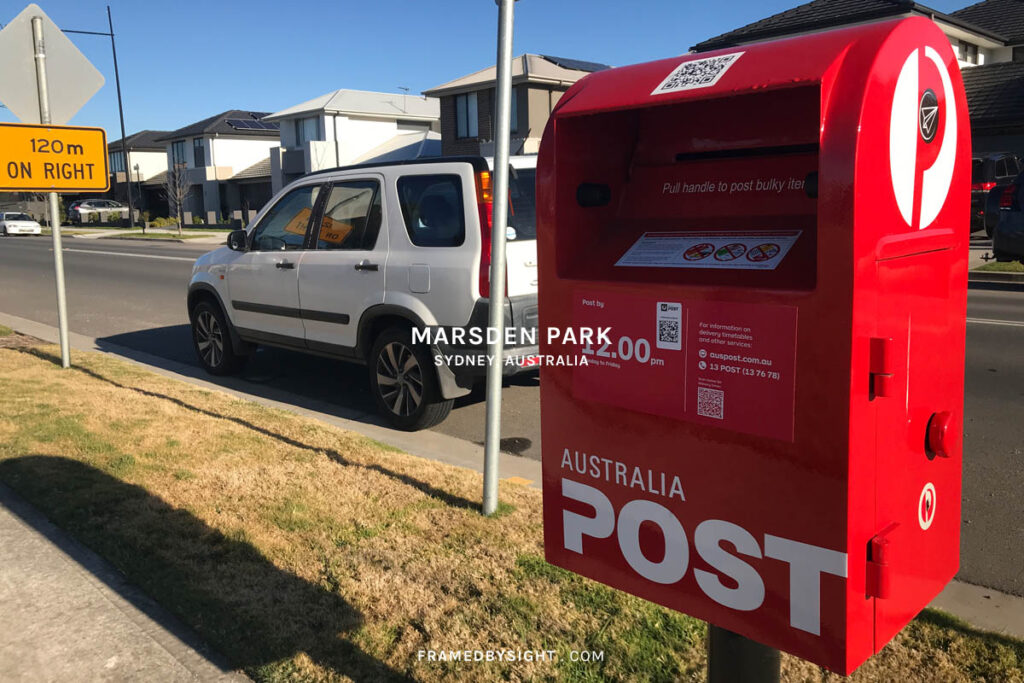 You're probably laughing why I'm cheering about a post box.
It may not mean much to you, but a post box does mean a lot to some, especially when technology is not the primary method of communication with friends and family, and also to pay bills and post letters in general. I personally enjoy sending cards every now and then too.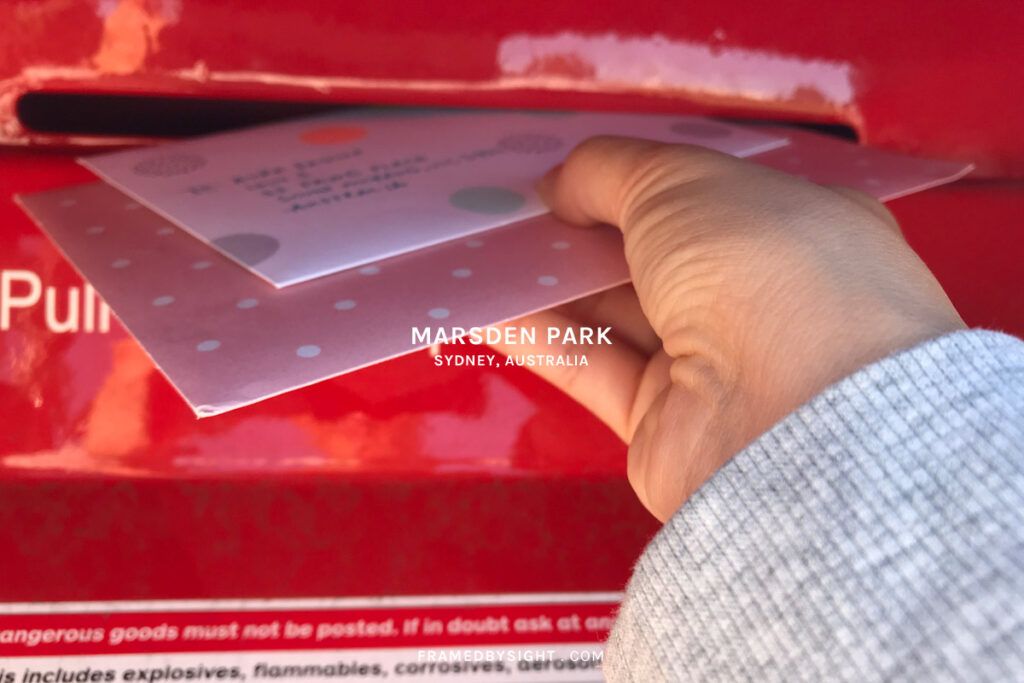 Address
Near the corner of Barrett Street and Elara Boulevard, Marsden Park, New South Wales, Australia 2765
2