Imagine a beautiful, sunny day, soaking up the best of Sydney's water views, in your own private space. Fit for groups of up to 14 guests, Marriott Pier One Sydney Harbour offers seasonal, private day use – from summer through to spring – of their Balcony Water View Suites. Included in this offer is an outdoor garden bubble set-up on the hotel room balcony, accompanied with comfy seating and decor.
This is the perfect opportunity to have an intimate outdoor celebration, family gathering or birthday get-together, with a handful of your closest friends whilst relaxing on Sydney Harbour. To note, the garden bubble is not enclosed, so if it rains, it is actually covered up with a tarp, as there is no way to prevent the rain from coming through.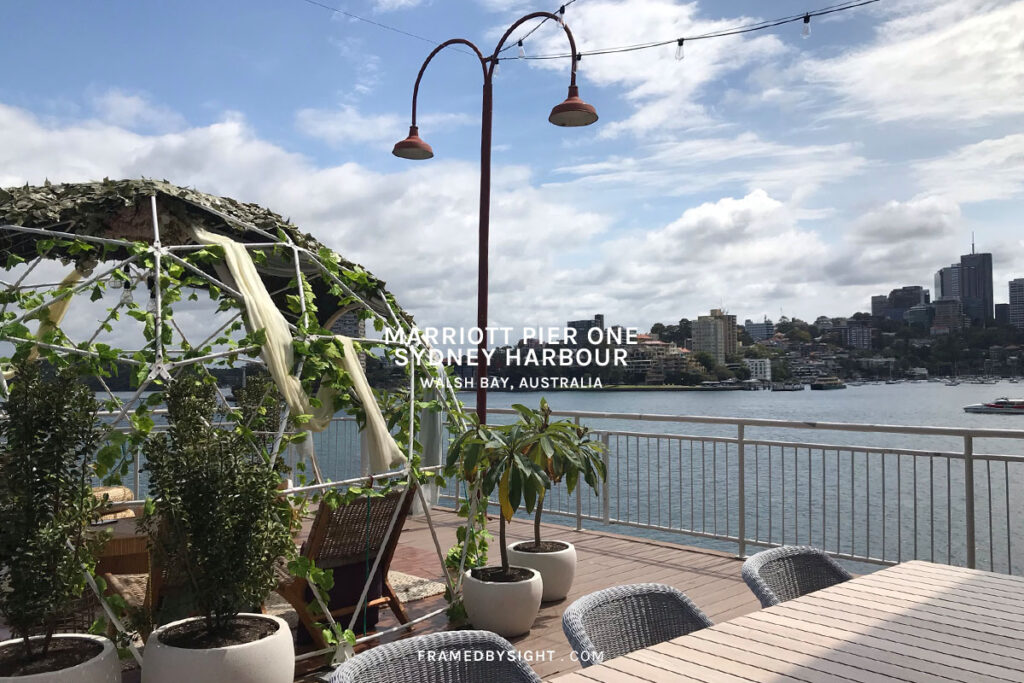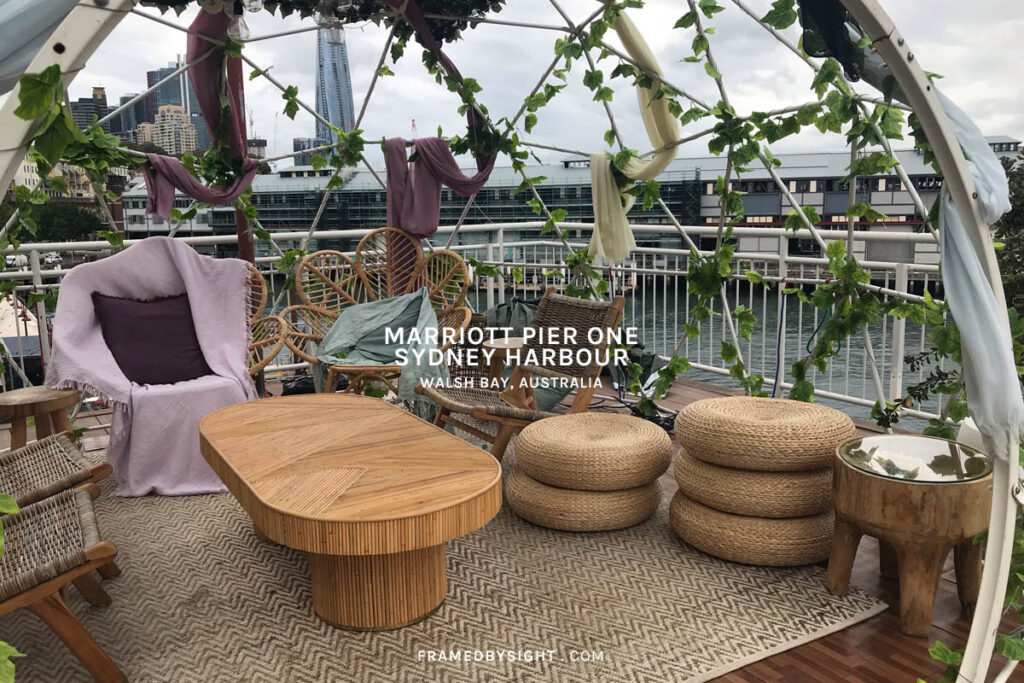 For 2.5 hours, you not only have access to the exterior balcony of your hotel room, but you do also have full access to the spacious interiors as well.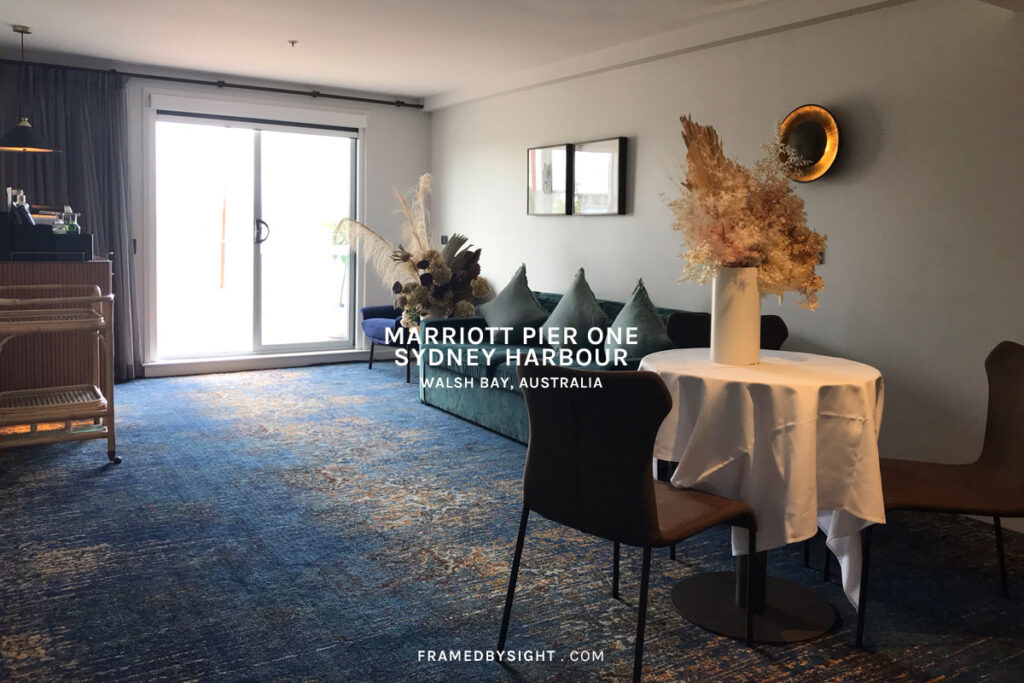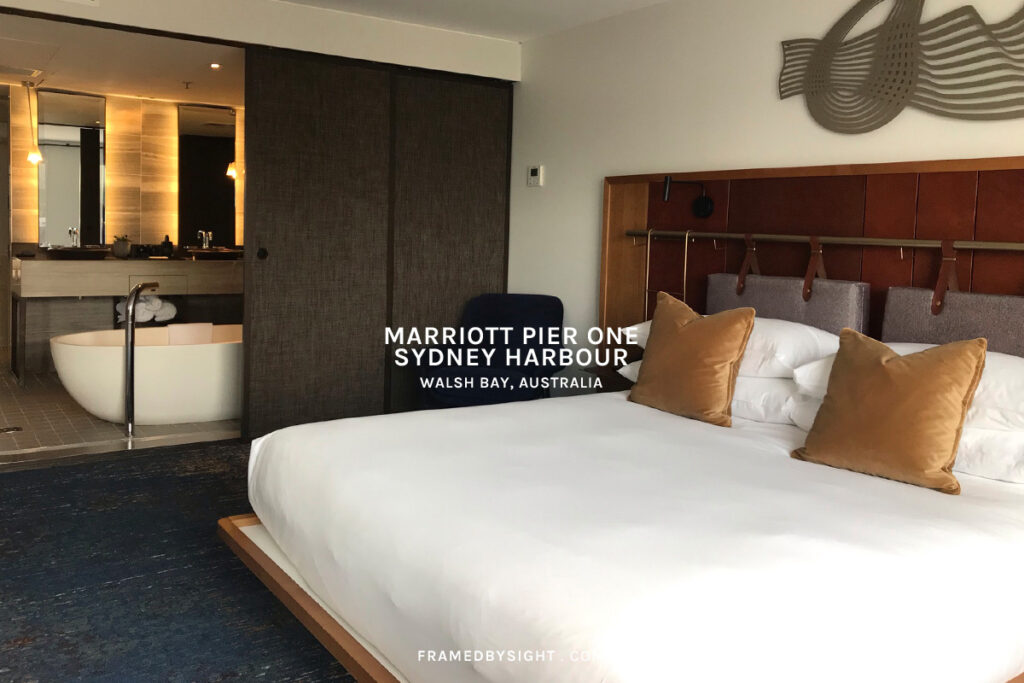 For a minimum room hire fee and spend requirement – which varies depending on the day and time of your booking – choose from the available dining options when booking this package.
The pre-ordering of food must be confirmed a few days in advance of your booking date, and dietary requirements can be accommodated. Choose from a handful of delicious canapés, cheese platters and more. Or if you want to splash out, consider the bbq menu option, inclusive of a private chef.
What I did enjoy on the day, was the ability to order beverages at any time to a specific mobile number (via text), and these drink requests were brought to the room quite promptly by a personal host / wait staff. This was a great personalised experience, as the host was not loitering around the hotel room on standby, yet easily contactable whenever needed.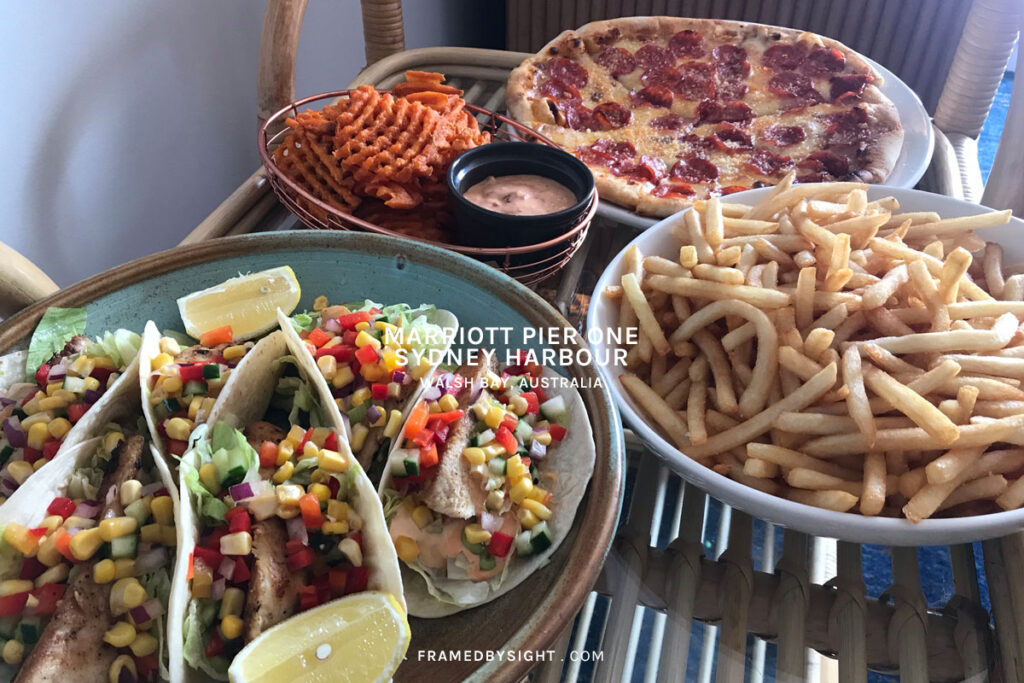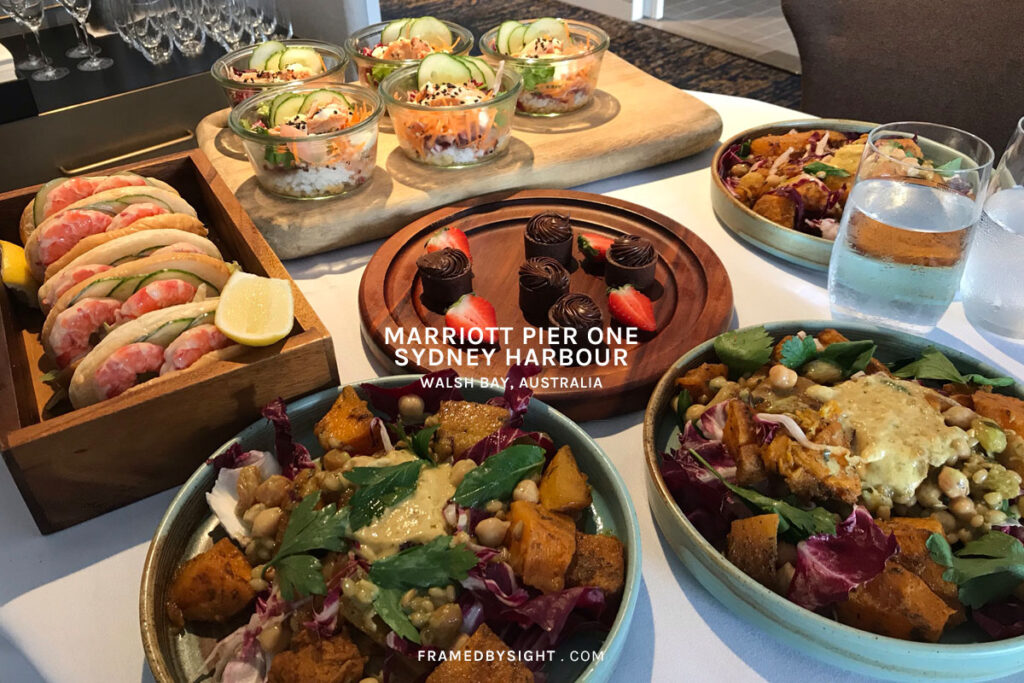 You can select to book up to three different time slots each day. And for those wanting to extend their stay overnight, two guests can sleep in the luxury Balcony Water View Suite for an additional cost, inclusive of parking and breakfast the next morning.
Address
Marriott Pier One Sydney Harbour
11 Hickson Road, Walsh Bay, Sydney, New South Wales, Australia 2000
9