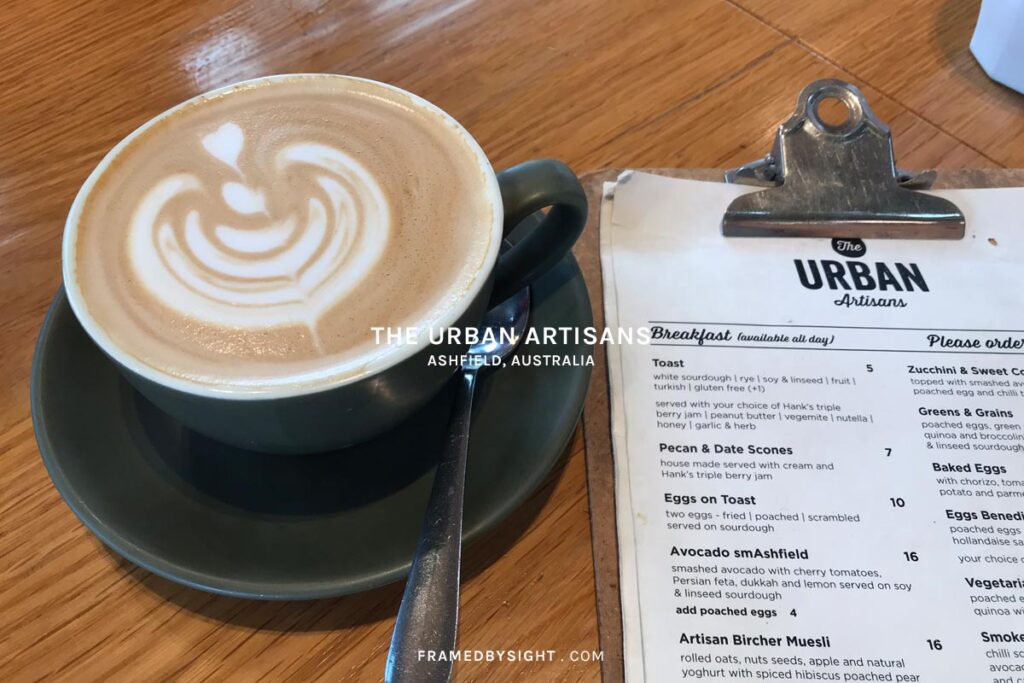 Looking for a modern, spacious, cafe to dine at, in the inner west? Why not try The Urban Artisans cafe in Ashfield Mall. Parking is readily available in Ashfield Mall itself, and access to public transport such as a local bus, generally stops right in front on Liverpool Road, or you can take a train to Ashfield Station – each within just a minute's walk to the cafe. At the time of writing this post, The Urban Artisans cafe holds an average Google rating of 4.1-stars (out of 5), of more than 480+ reviews, so you know they're doing something good.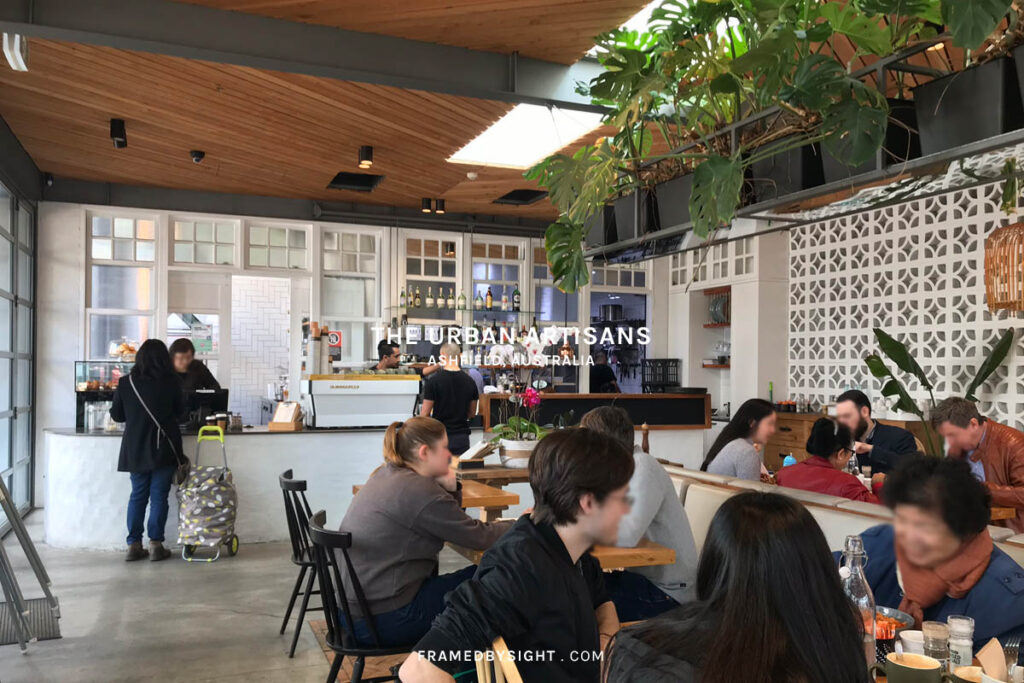 Here, you have a number of options; takeaway services, dining indoors, or outdoor seating facing Liverpool Road. The indoor dining gives you a greenhouse feel – imagine overgrown ferns, and leaves tumbling from hanging planters.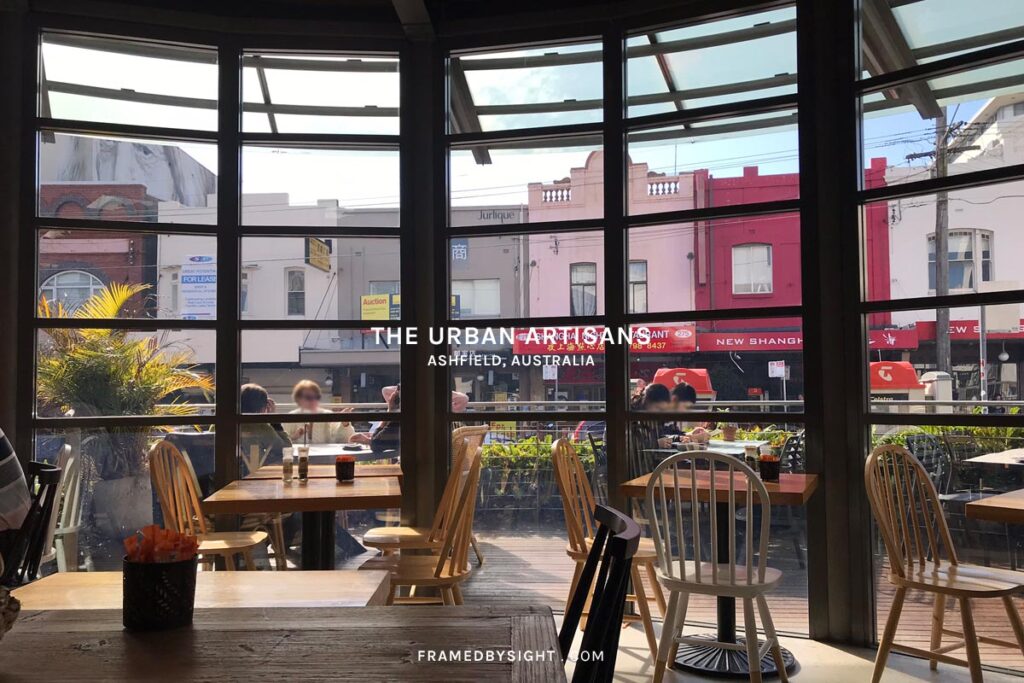 Plus, there's plenty of natural lighting throughout – definitely a spacious and relaxing cafe to dine at. The Urban Artisans also offers a delicious and expansive menu.
Salmon Bowl (AU$17); smoked salmon, poached egg, avocado, edamame, cos lettuce, quinoa, cucumber, radish with soy-wasabi dressing.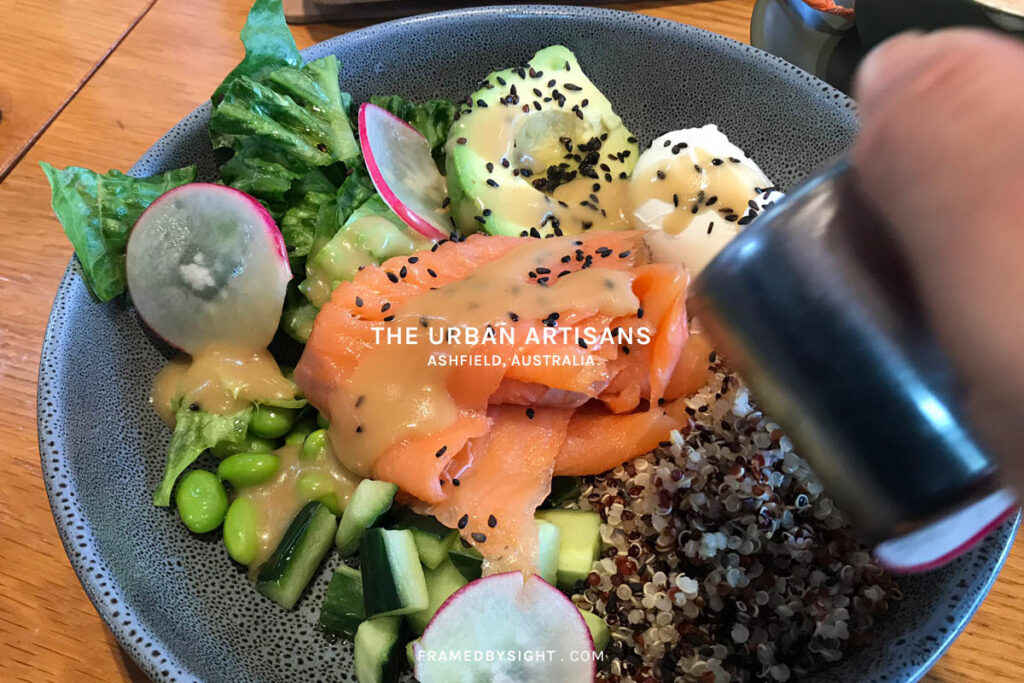 Zucchini & Sweet Corn Fritters (AU$16); topped with smashed avocado, bacon, an egg your way (poached is recommended – but I chose fried) and chilli tomato relish.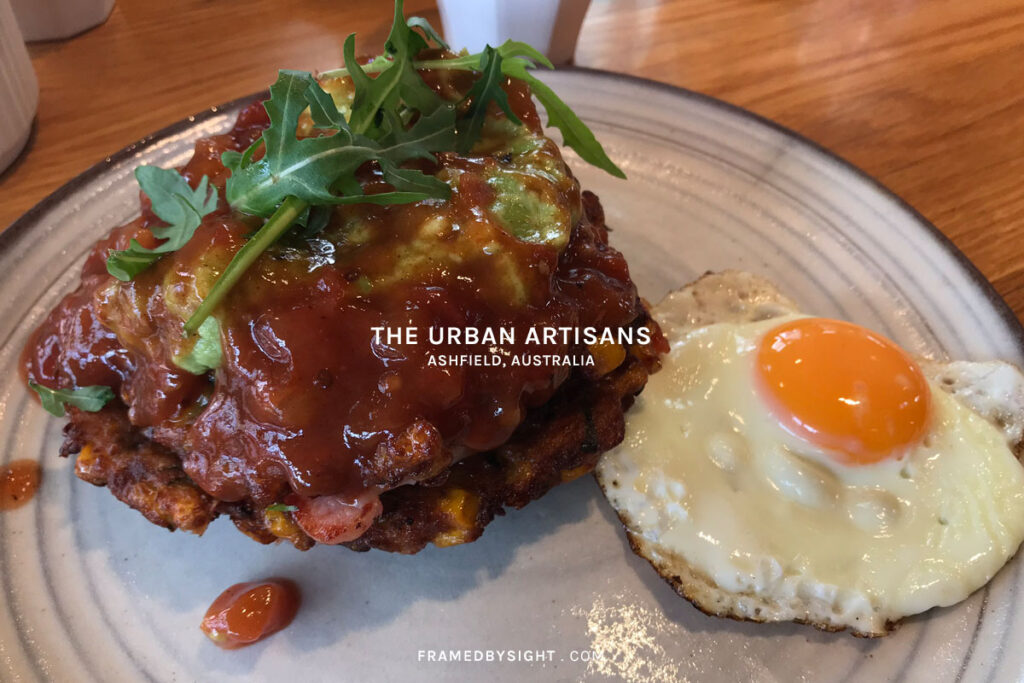 The James Burger (AU$18); grilled beef burger with pickles, lettuce, tomato, onion jam, bacon, American cheese and chipotle mayo served on a milk bun with chilli & rosemary chips.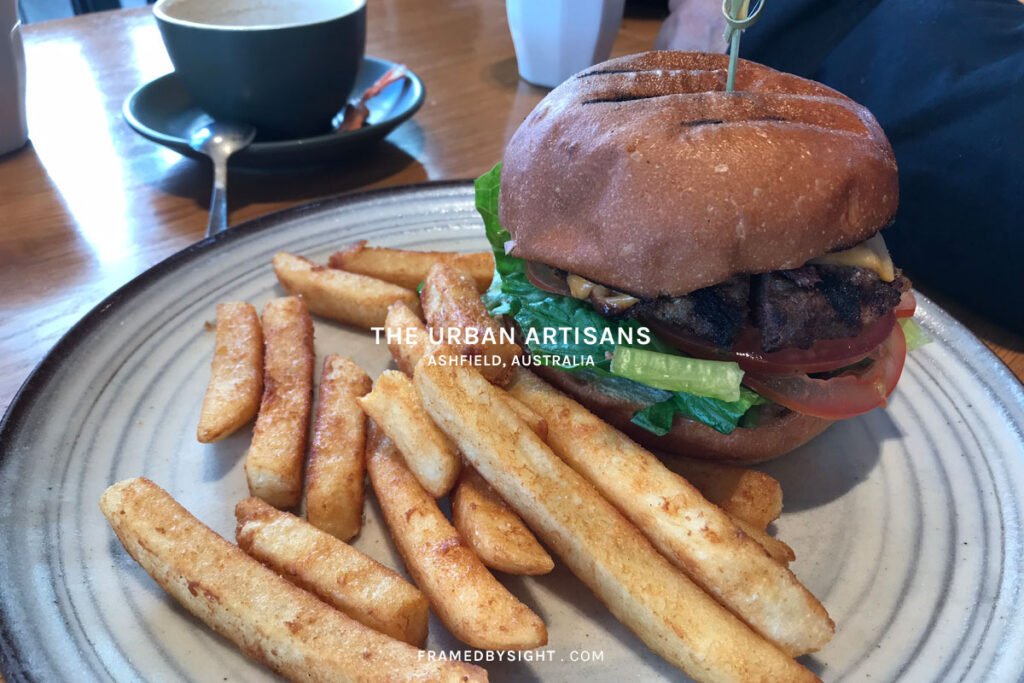 Baked Eggs (AU$17); with chorizo, tomato, grilled capsicum, jalapeno, potato and parmesan served with sourdough.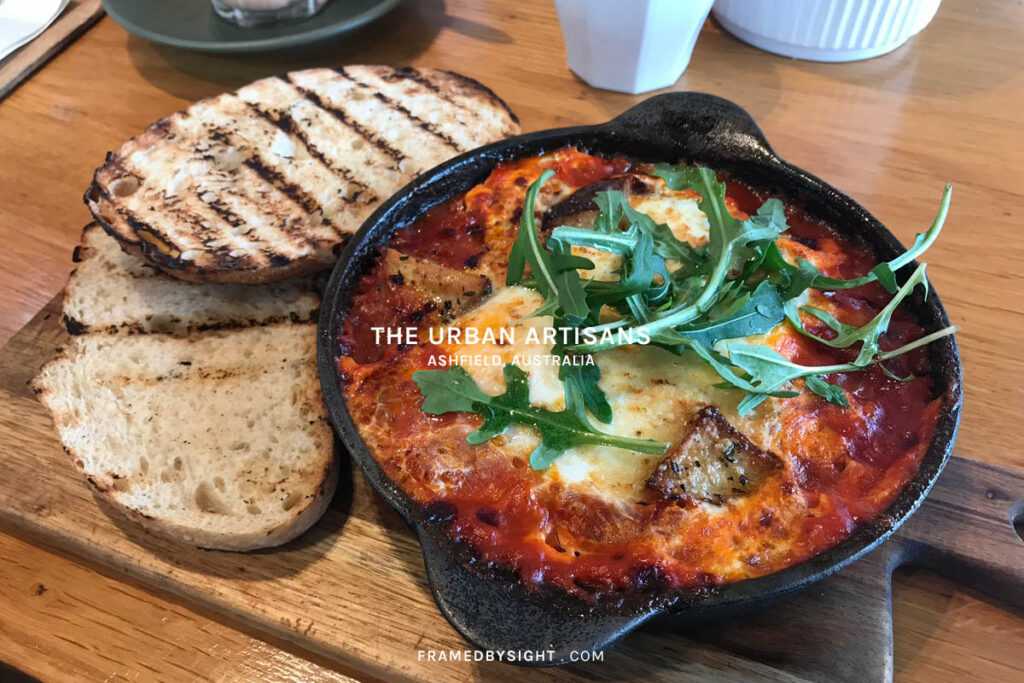 This a great cafe for a weekend catch up, breakfast for two with a perfectly made coffee, lunch on the go, or even if you have a somewhat large group (10+). Take your time whilst dining here – the atmosphere is great, and you're surrounded in a lovely, ambient setting.
Open daily from 9am until late afternoon, you won't be disappointed with the menu choices on offer.
Address
The Urban Artisans
Ashfield Mall, Shop F1/260A Liverpool Road, Ashfield, New South Wales, Australia 2131
8