Looking for a birthday or celebration cake to be delivered to your door in Sydney? If you haven't tried Looma's, now is the time to order a cake from their delicious menu.
Choose from a chocolate filled Ferrero Rocher cake, baked ricotta cheesecake, or my absolute favourite, vanilla sponge and raspberry cake. If you prefer a morning or afternoon tea cake instead, you won't be disappointed with any of their freshly baked triple berry, blueberry, or apple tarts, or a traditional carrot cake topped with cream cheese icing.
Looma's has a whopping 4.9-stars (out of 5) average rating by more than 900+ Google reviews, so it is not only myself that loves their cakes, but others do too.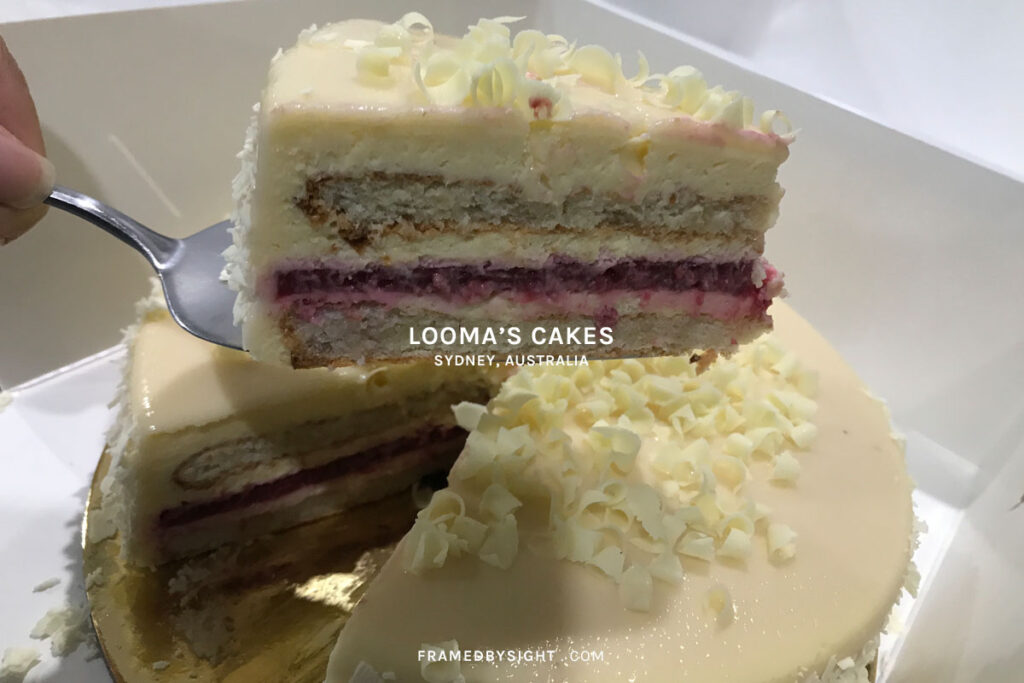 The Looma's menu online is simple to follow and reasonably priced, and the gourmet cakes are beautifully presented. The photos online are exactly what you'll receive in the cake box. Freshly baked tarts start from just AU$33, and cakes are priced between AU$65-$80, including free next day delivery in Sydney. They are generally 8-inches / 20cm wide in size, and can be shared as dessert portions to suit 12-14 people.
Looma's also offer mini sweets in quantities of six; mini berry tarts, mini chocolate eclairs, lemon tarts; mini pastries such as croissants in a box of 8; or in minimum bundle of 12, macarons or profiteroles.
Some dietary requirements can be accommodated, including gluten free, halal, or vegan.
Pre-order your cake or mini sweets from the Looma's website by 9.30pm (the day prior), with a guaranteed next day delivery service in Sydney between 8am and 3.30pm, or you can pay a little extra for specific delivery window times. And, you can also add candles or a message label on the box (additional cost) to your order – this is great when you're gifting a cake to someone unexpectedly too.
Free delivery is a great bonus too when you're ordering from Looma's. They have a minimum order value of AU$65, and service all of metro Sydney, seven days a week.
Birthday cakes have changed over the years – they've become so fancy, so expensive, and at times, can be OTT. For me, Looma's is my go-to for work cakes, birthday celebrations, and even gifting treats to friends as well.
Expect an SMS text the morning of the delivery from Looma's. You'll be provided a cake delivery ETA, driver's name and contact number. The overall Looma's service and experience is seamless and professional. And I assure you, you will be very pleased with the quality and freshness of your cake on arrival.
Address
Bankstown, New South Wales Australia 2200
9