(Edit: Service was pre- COVID-19 lockdown)
When you're looking for a great caterer with amazing service, Back Galley Cafe and Catering in Camden is the one to call on. I was in search of a food caterer for our family lunch gathering of 15, held in Kangaroo Valley. It had been some time since our extended family had come together – now living between Canberra and Sydney with young children in tow – so the last thing we all wanted to do, was plan food preparation for a milestone birthday.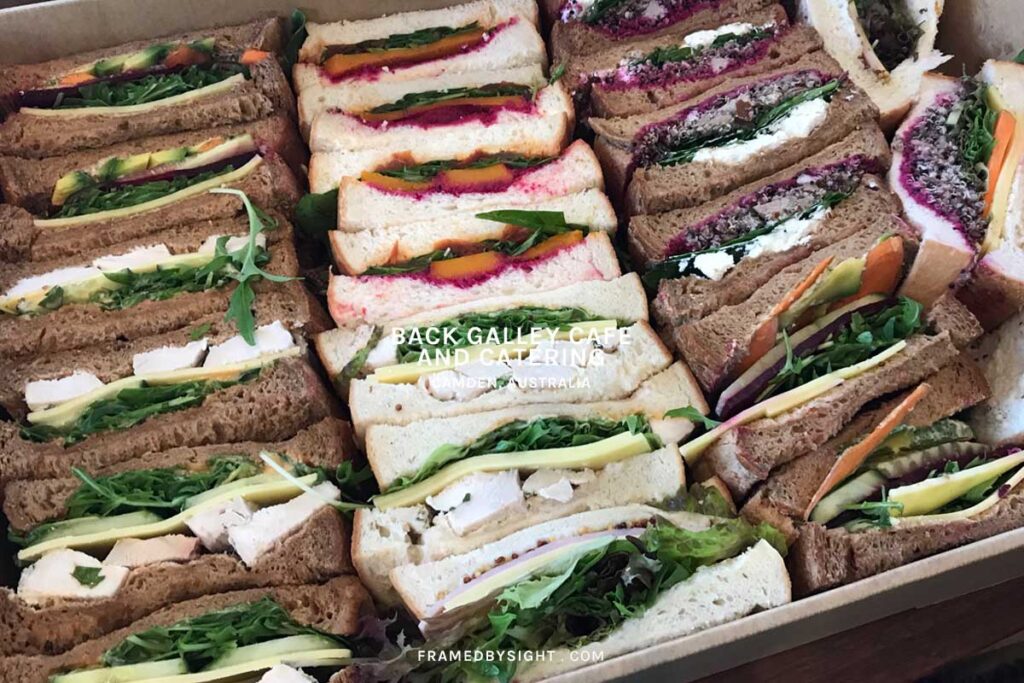 I was recommended Sarah's services from another caterer who was unavailable at the time, and boy was I more than impressed with the initial communication we had. Challenged firstly by our location, Sarah was onto it and more than happy to arrange the delivery. Luckily for us, Back Galley Cafe and Catering delivers 7 days a week, and they can arrange services beyond their local neighbourhood. They offer free delivery within the Camden CBD, a small delivery fee within the Macarthur district (including the likes of Campbelltown, Denham Court, Ingleburn, Leppington, Oran Park and all suburbs in between), and in our case, a reasonable quote to deliver to Kangaroo Valley.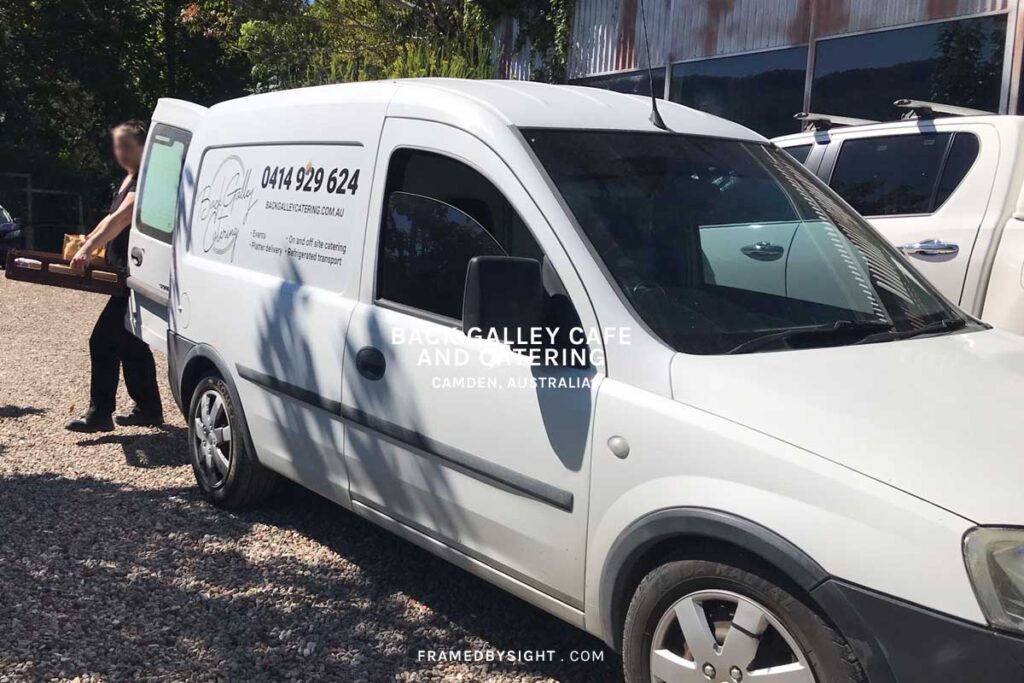 What can I say? The food arrived on time, well-packed, in a refrigerated van right to our door. The team here can also provide a mobile kitchen service and staff (additional cost) if required, however we were just after the actual food catering services and delivery for the day.
There's a range of options that Back Galley Cafe and Catering can provide. On their menu, you can choose from breakfast, platters, canapes, grazing stations, corporate caterings, and they even service wedding venues too.
Gourmet mix sandwich, wrap and baguette platter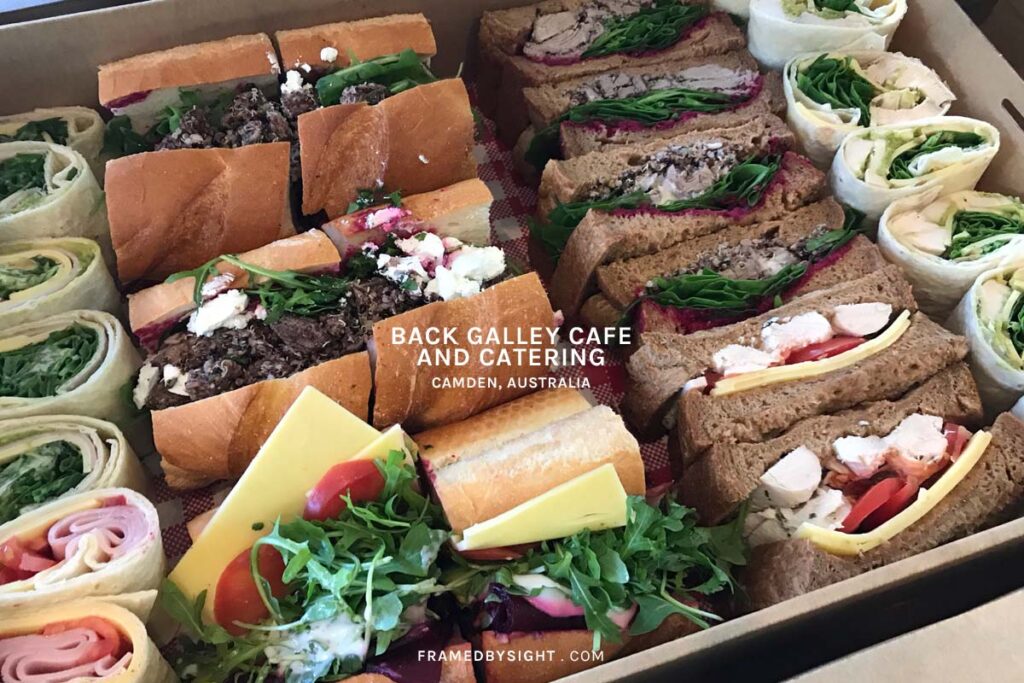 Fruit platter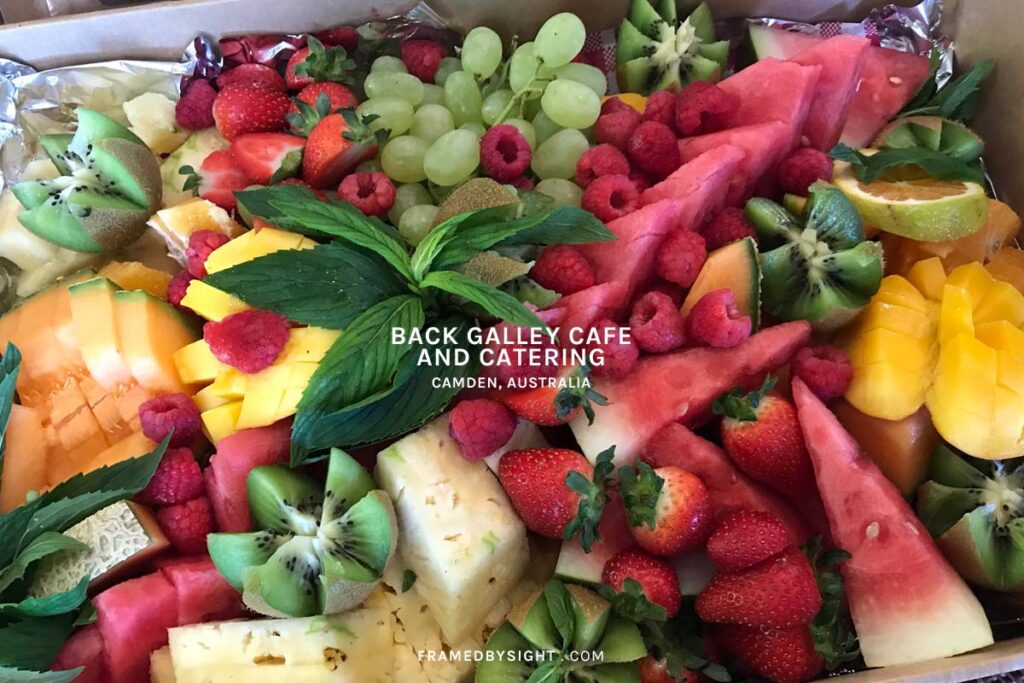 Pearl Cous Cous Salad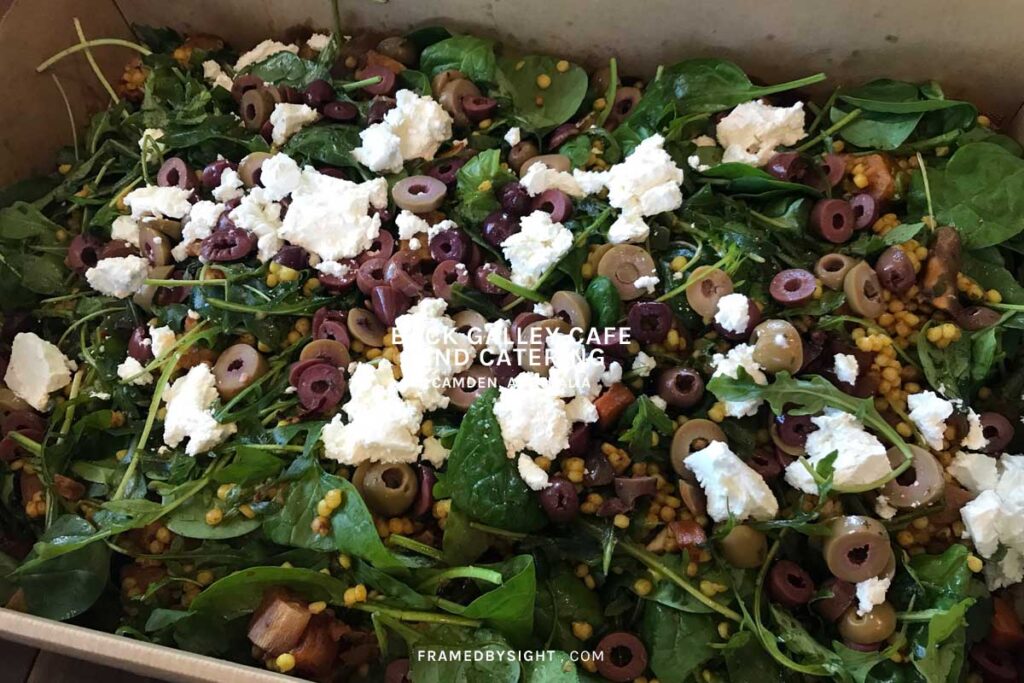 Arancini balls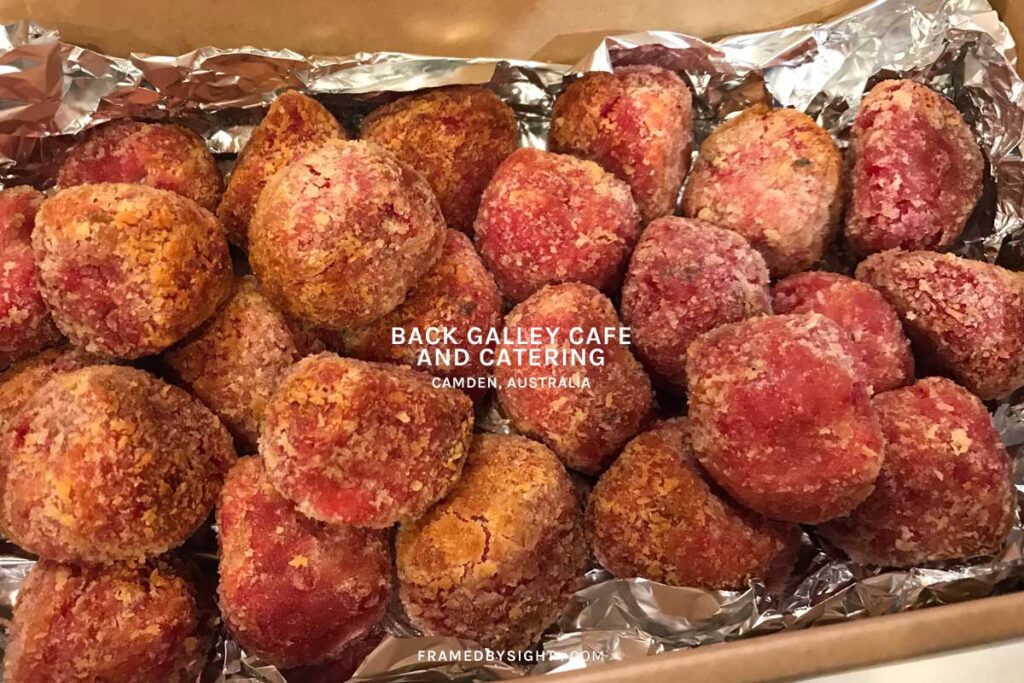 Sarah was also kind enough to introduce me to a local cake maker in Camden, and coordinated delivery on our behalf (within the same order). If you're on the look out for beautifully designed birthday cakes, wedding cakes, celebration cupcakes or specialty cookies, I'd highly recommend Emily from Cakes By Ems Scott.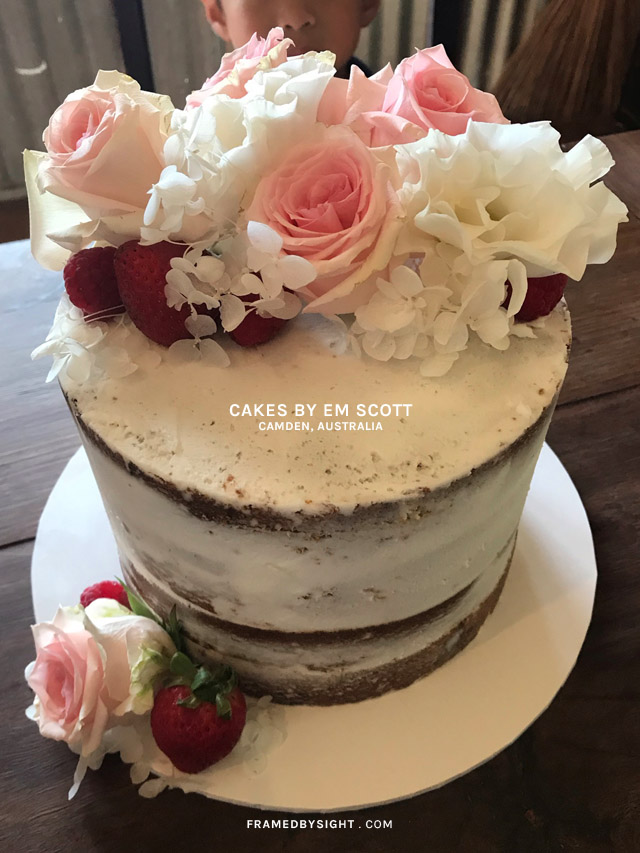 This shout out goes to the lovely Sarah. Her service was professional from the moment we started communicating via email, through to delivery. I was more than happy with how the day ran – stress free too that is – with only light preparation required on the day. I am in no way connected to Back Galley Cafe and Catering (or Sarah for that matter), but I absolutely love amazing service and one that deserves the recognition and effort. When you meet good people and you feel their business deserves the shout out, this is one of them.
Address
Back Galley Cafe
108 Argyle Street, Camden New South Wales, Australia 2570
10