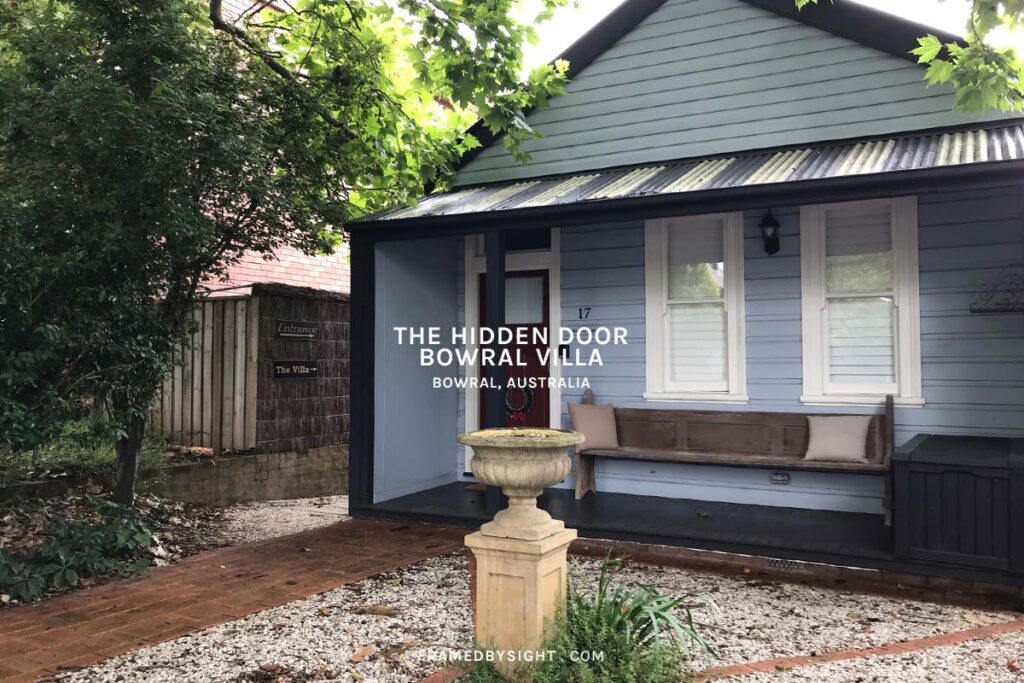 Centrally located and less than a minute's walk to the famed Bong Bong Street, the Hidden Door Bowral Cottage & Villa is a brilliant find – a perfectly, spacious, dog friendly accommodation in the Southern Highlands. Off-street parking is readily available, and if you're here to enjoy the local eateries and speciality shops of Bowral, you won't need to hop back into your car until it's time to leave.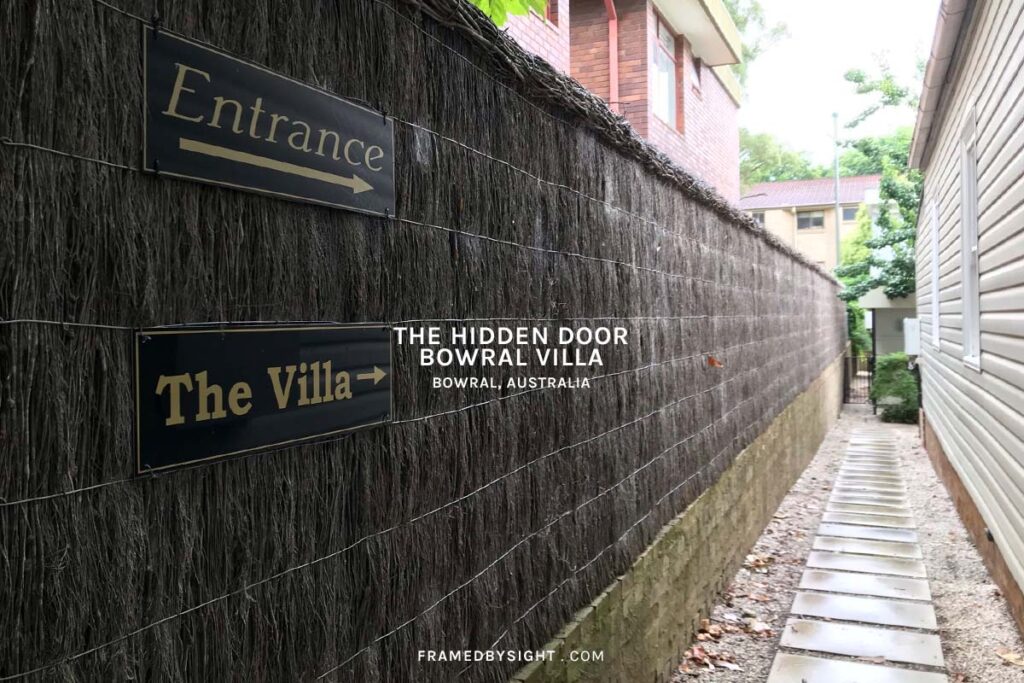 During our stay in Bowral, we spent cosy nights in at the relaxing villa. Access to the villa is down a side footpath (it's at the rear of the property), whilst there's another accommodation to choose from, available at the front, namely the cottage. If you want to book both stays at the same time, you can and it'll accommodate a total of 8 guests.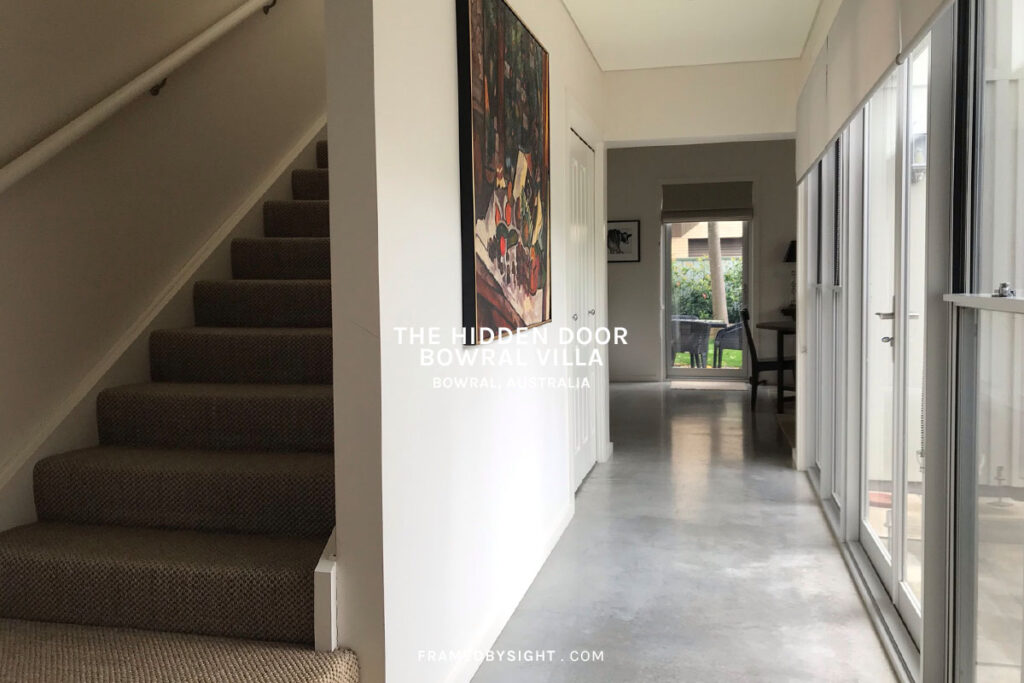 Check-in is seamless, the directions are easy to follow, and there's a lockbox upon entry next to the main door. We were also welcomed by classical music on arrival, which was a lovely touch. This accommodation is a spacious 2-bedroom villa, split level stay.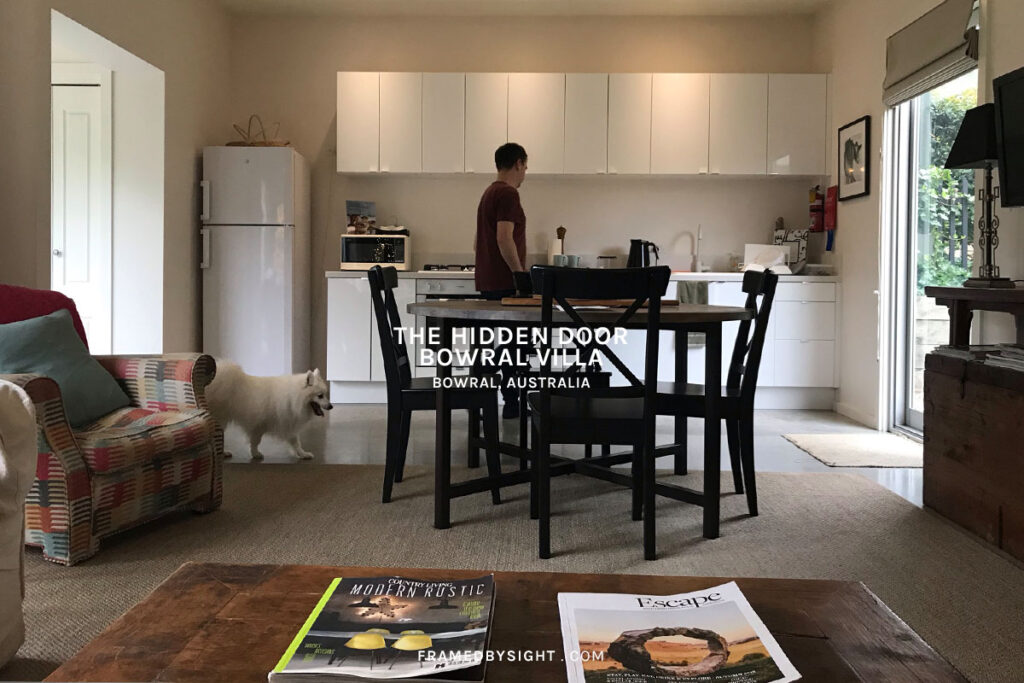 It's much larger than expected, the photos appeared to seem smaller, but I was quite impressed with the overall size. It's perfect for two couples, a young family, or a family with teens.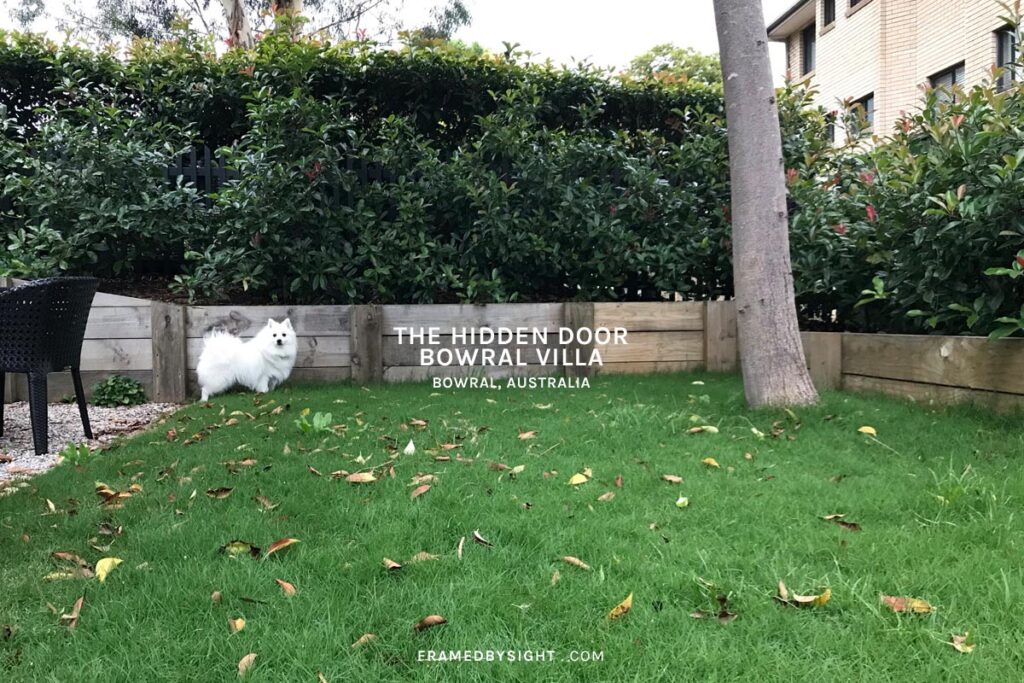 And for those who are pet owners, there's a grassed, fully fenced area at the rear of the villa, in addition to a courtyard near the centre of the home – perfect for our dog Kenji to stretch his legs.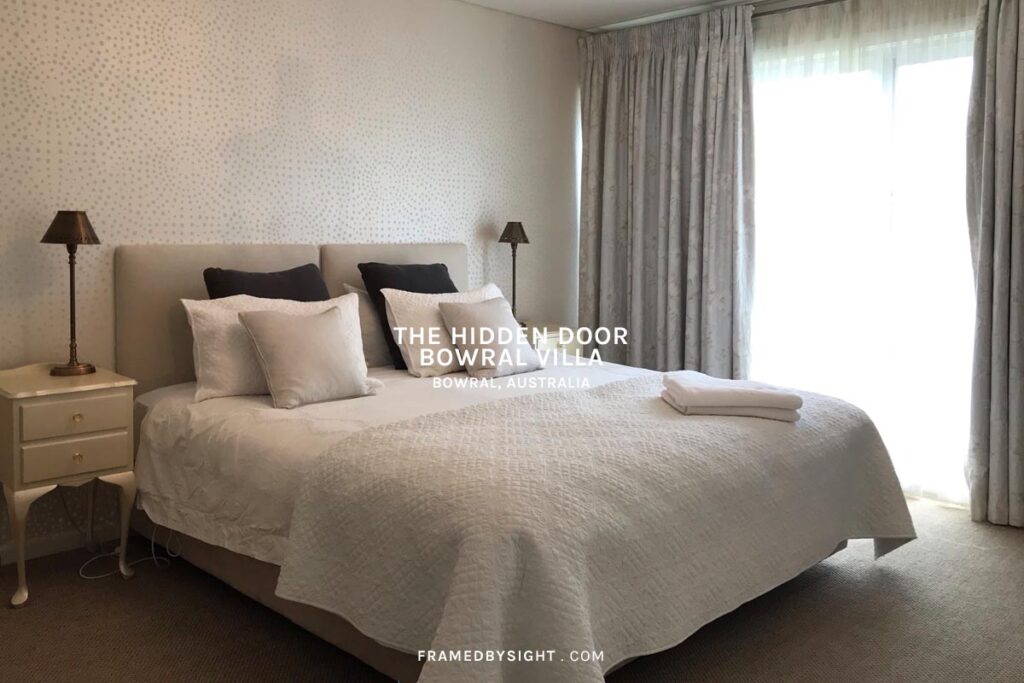 The layout of the property has a bedroom on the ground floor, and the second bedroom upstairs with it's own bathroom. Where we slept was really comfy, plenty of linen and you felt snug and relaxed as soon as you bundled up into the sheets.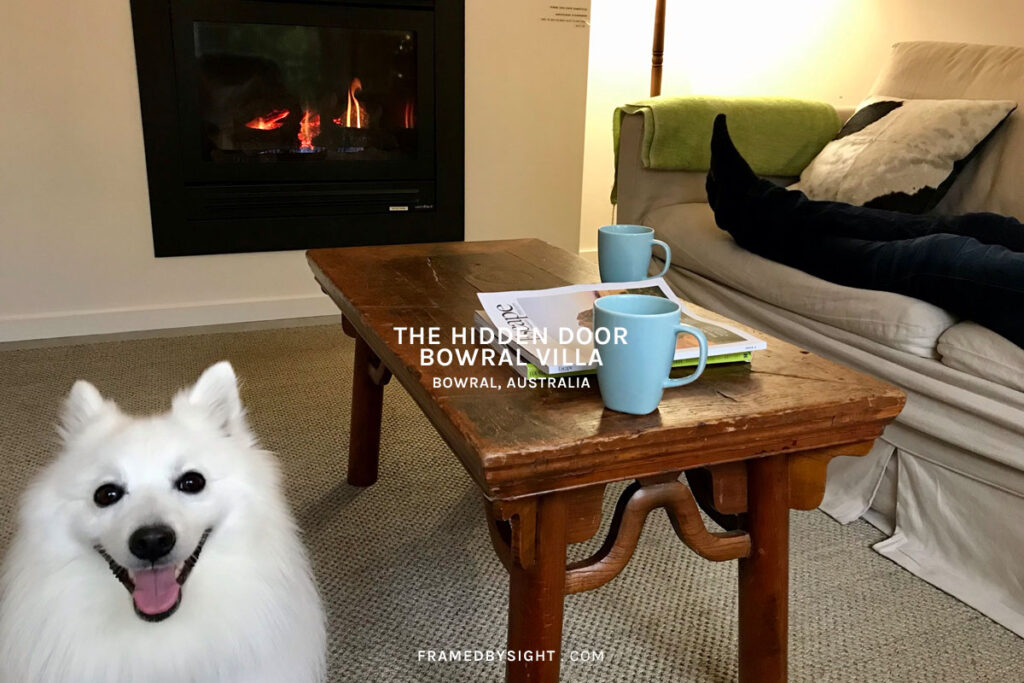 We had a rainy stay in, so we made great use of the warm, gas fireplace – so easy to turn on too (not like the traditional wood fires) – which comfortably kept the place toasty throughout.
Expect a quiet stay, you don't really hear much of the outside traffic, however the rear yard faces a block of low-rise apartments within view. It's less than a 5-minute walk from most essentials; Coles supermarket, Corbett Gardens, the main cafes, eateries and local shops. If you're planning some R&R, there's the gorgeous Endota Spa just one street away, so book that in too during your stay. We loved it so much here, that we've already booked another stay to return later in the year.
Tips:
Stop by Sonoma Bakery Bowral for some daily fresh bakery goods.
Rise extra early to beat the queues at Gumnut Patisserie Bowral, and buy yourself a handful of delicious pastry treats.
Dog friendly outdoor dining is readily available in Bowral at a number of nearby venues; you can try The Mill, Raw & Wild Market & Cafe, Grand Bistro Bowral, Janeks Cafe, The Press Shop, and Harry's @ Green Lane, to name a few.
Just a 15-minute drive from Bowral, is another dog friendly dining venue that I'd recommend to visit, the Bendooley Estate. Pre-book and reserve your table in advance, as it tends to get quite busy over the weekends. And, if you feel like taking home some of their fine delights, visit the Bendooley Estate Larder, on Bong Bong Street in Bowral.
Grab yourself some fresh antipastos from Raw & Wild Market & Cafe, and enjoy some down time in front of the gas fireplace at your stay.
Pop by the Corbett Gardens and hopefully, flowers will be in abundance and on display regardless of what time of year you visit.
Book in a pamper session at Endota Spa, and experience luxury and R&R at its best – less than a 2-minute walk from your accommodation.
Address
The Hidden Door Bowral Cottage & Villa
17 Bundaroo Street, Bowral, New South Wales, Australia 2576
24