Located between Shibuya and Harujuku, Micasadeco & Cafe is well-worth looking for.  Why you ask? I have tried Japanese pancakes all over Japan and hands down, this is my absolute favourite cafe to experience these. 
We couldn't find the cafe easily (no Google maps data on the phone), but once we did, boy was I happy we found it. Located near the popular shopping area of Cat Street, Micasadeco & Cafe is one of the many dotted funky eateries amongst the boutique clothing stores and unique finds. When you spot the Patagonia outdoor and adventure shop, you know you're only a few steps away from this cafe, so do pop in for a quick bite to eat!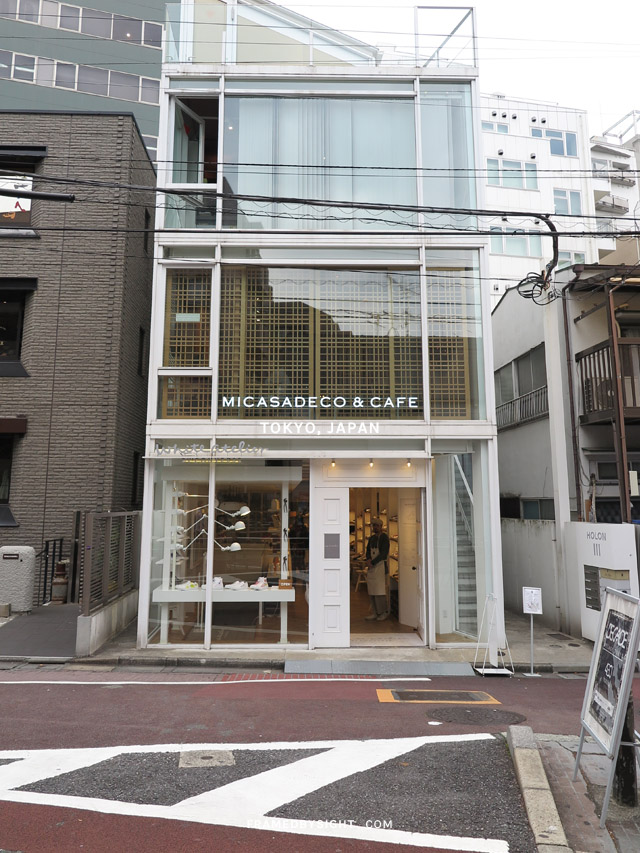 Micasadeco & Cafe Tokyo is a modern, compact cafe, seating up to 27 people. At street level, you need to look up, as it's located on the second floor, above the White Atelier by Converse shoe store.
The overall cafe vibe is fresh and bright, with natural timbers, featured pendant lights and furnishings – quite a nice surprise actually, not what I was expecting from street view at all.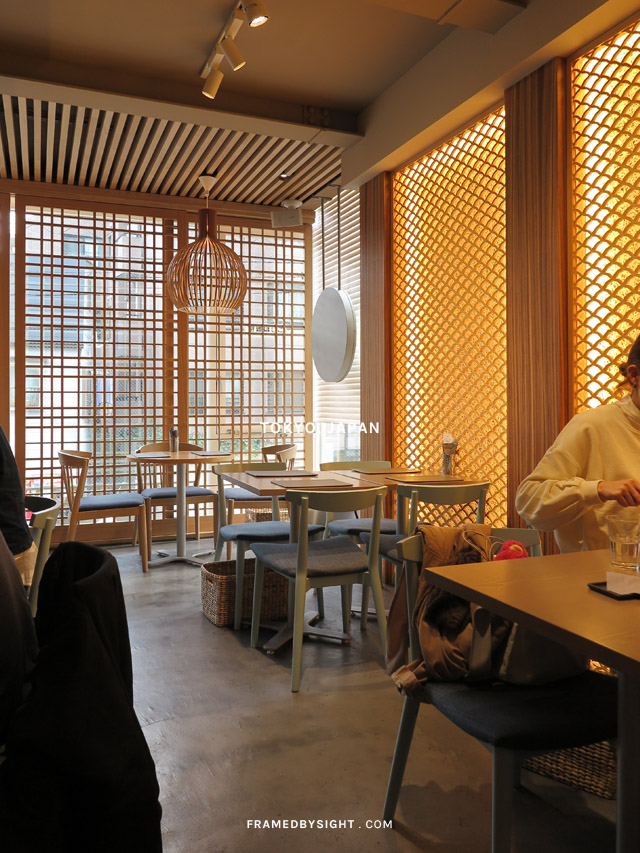 Open daily between 11am and 7pm, this cafe is a cosy find. The staff and service is warm and welcoming and I am telling you, the magic begins once you've ordered your pancakes.
Be prepared to indulge in soft, light, tasty, delicious Japanese pancakes, topped with butter and a dollop of cream. #mmm #lickingthoselips #yum
They do also serve other regular menu items – not only pancakes – so don't hesitate to try something different if needed. At a minimum, you must order one menu item per person at the cafe, such as a beverage item or something from the main menu. We visited Micasadeco & Cafe mid-afternoon and these extra-thick, fluffy, ricotta pancakes were in-stock for ¥1,200++. #nomnom #hungry #delicious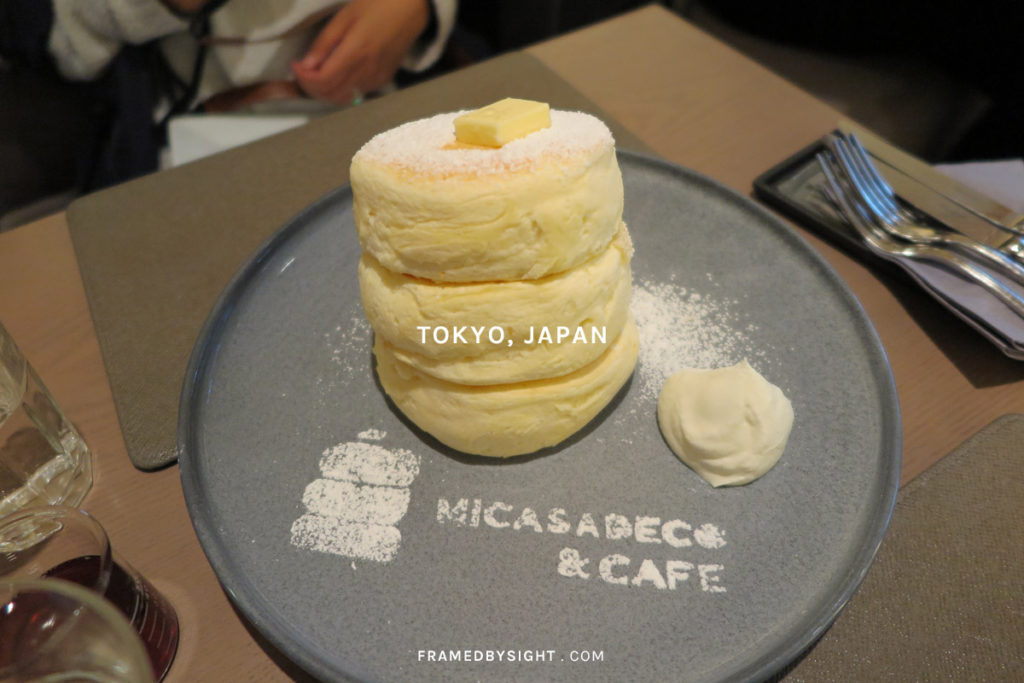 A common occurrence at the well-known Japanese pancake cafes (other popular pancake cafes include: A Happy Pancake, Shiawase no Pancake, Cafe & Pancake Gram to name a few) was they'd run out of pancakes of an evening – yes, run out even before their trading hours have actually ended.
We honestly trekked around Japan in search of the best Japanese pancakes – we tried four in the end (during our two week trip). And at two of the four instances, even before 8pm, we were met with a queue that had 'take a ticket' and no guarantees that there would be pancakes still available. Or a sign prepped at the door which says their pancakes are sold out for the day. We learnt that mid-afternoon (plus queues which could still take half-hour), or early evening, was the best chance to try any Japanese pancakes.
Of all the Japanese pancake cafes we tried, Micasadeco & Cafe is the favourite and my recommendation to visit whilst in Japan. If you're unable to try Micasadeco & Cafe in Tokyo, they do also have two other locations in Osaka and Kyoto.
Address
6-16-5 HOLON III 2F, Jingumae, Shibuya-ku, Tokyo, 150-0001, Japan
8