My mum would probably say that Pinoy Stop is just like a local sari-sari store in Manila (Australian version, and much bigger that is). I somewhat agree. Plus, it is one of the best go-to Filipino supermarkets around Sydney, stocked with plenty of Filipino finds from my childhood.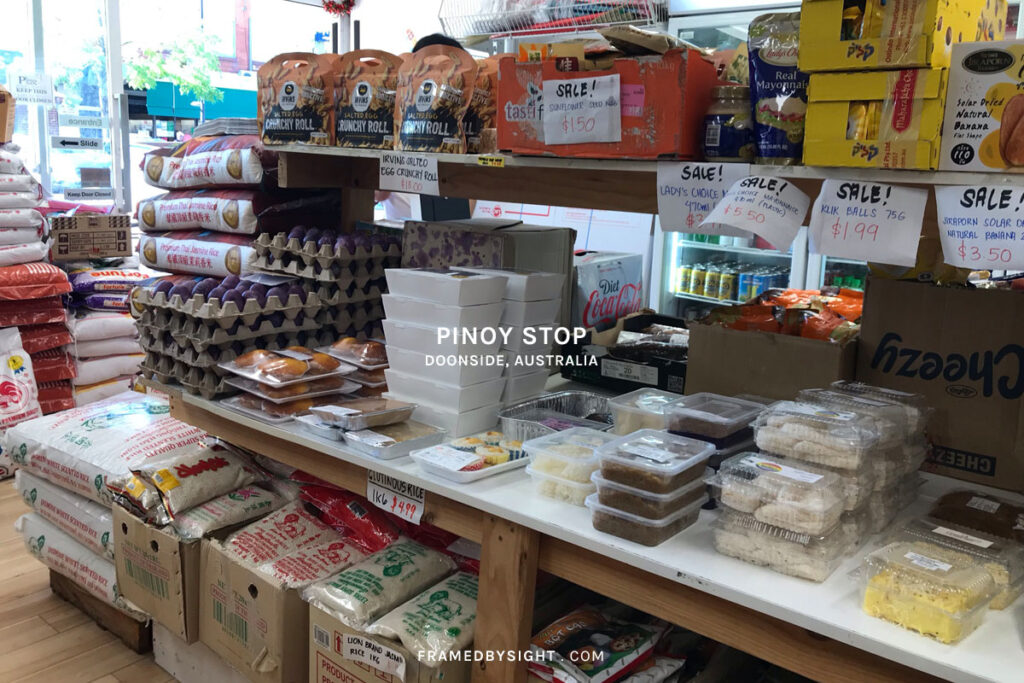 Driving from Sydney's north-west, Pinoy Stop in Doonside is close to the neighbouring suburb of Blacktown, and less than a 200m walk away from Doonside Station. If you're driving, there's plenty of parking available right in front, or on near by side streets. Paying homage to Filipino delights, you can also visit other Filipino eateries in the same street, such as Mix & Match, Pinoy Kitchen Doonside and, it's a must to buy the most delicious and fresh pandesal whilst here from Starlight Bakery.
At the time of writing this post, Pinoy Stop Doonside holds an average Google rating of 4.5-stars (out of 5) – so you know it's not only 'you' that enjoys visiting this supermarket, many others think it's great too.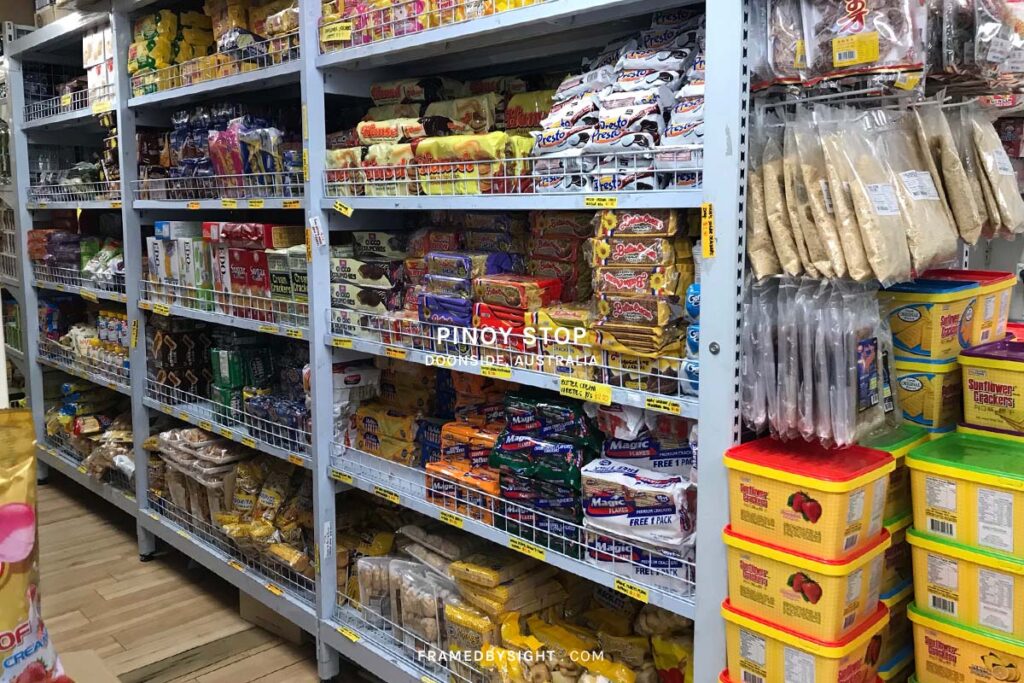 Is it really worth the visit you ask? If you're looking to buy Filipino groceries and Filipino type goods in Sydney, Pinoy Stop is a must. When you first walk in, there are shelves, benches and tables stocked to the brim with products, and your eyes light up knowing you'll more than likely find what you've come here for (and more).
I have to admit, it is a bit of a pokey store, with narrow shopping aisles and a constant flow of shoppers, so come prepared knowing what you're looking for as it tends to be a busy supermarket – I still love it though, and continue to regularly visit here.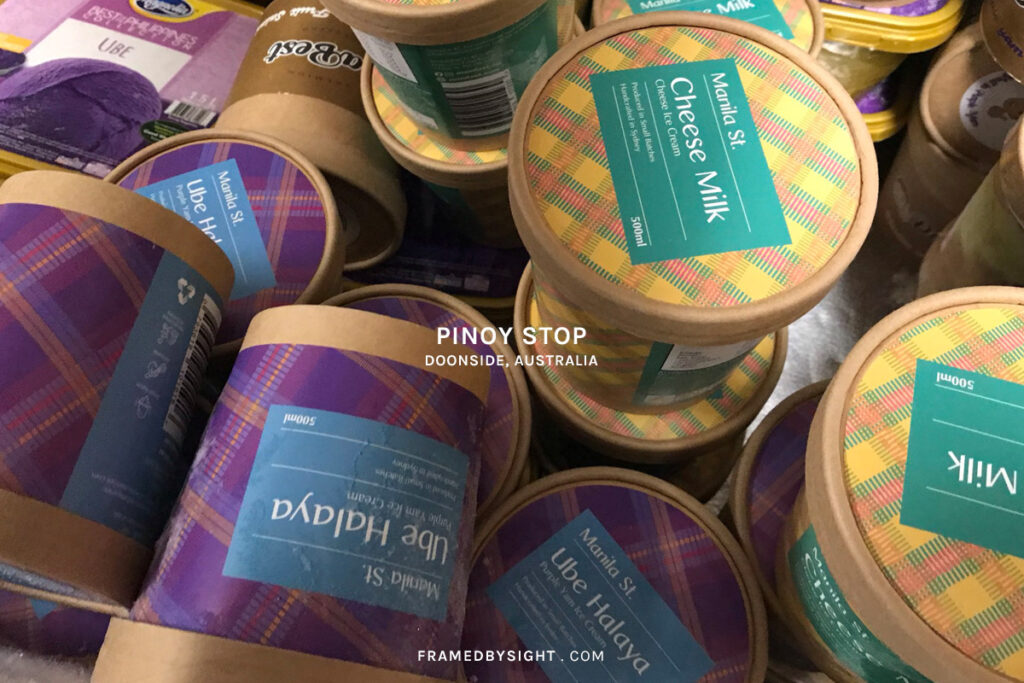 As you leisurely stroll through the store, Filipino brands are jumping off the shelves; Pure Foods, Jack & Jill crisps, Boy Bawang, Ding Dong snacks, Sky Flakes, Del Monte Foods, Knorr, Mama Sita's and more. My eyes are like bright light bulbs, wanting to pick each item off the shelf and take them away. Frozen goods are available in their deep freezers, like longganisa, bangus (milkfish), and what about Manila St. Ube Halaya ice-cream. Ohh, I love ube ice-cream, if you haven't tried it yet, you must give Manila St. a go – I promise you, you won't be disappointed. And then on the way out, scan all the sweet desserts at arms reach, strategically placed right next to the counters, and be tempted by sapin sapin, cassava cake, leche flan, or possibly some hopia too.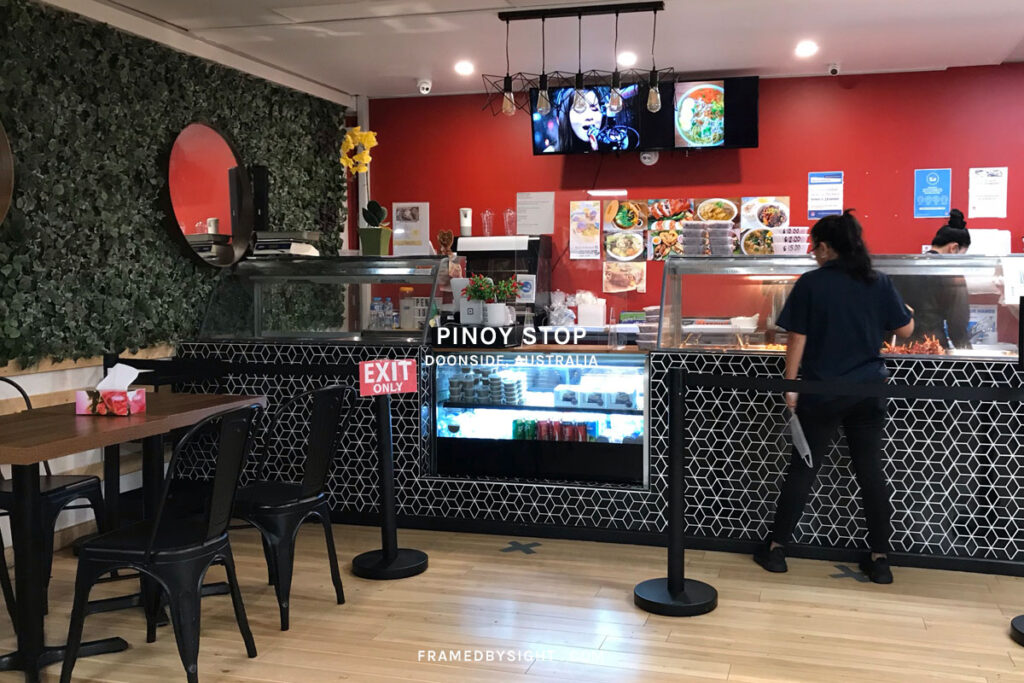 And if that's not enough, they even have a small restaurant tucked at the back of the supermarket. Here you'll find pork bbq, pancit palabok, beef mechado, kare kare, lechon kawali, crispy sisig and more, with the option to eat in or takeaway.
Pinoy Stop Doonside also offer money transfer services using Ria Money Transfers. They also offer balikbayan box air and sea cargo services, and are open 7 days a week until 6pm (and some days until 7pm).
What I love about this supermarket is, not only is it the place to buy all my Filipino grocery foods from, but the street itself has even more Filipino eateries to try. So don't think you're only coming to the area for one shop, you're actually visiting with the opportunity to view a few more, all within walking distance.
Address
20 Hill End Road Doonside, New South Wales, Australia 2767
Phone
0415914792
21