I was introduced to Dolcettini Patisserie by our lovely friends Ben and Anoush. "Have you tried Dolcettini Patisserie?" Ben asks. "No, we haven't actually, let's go one time" I return.
The following weekend, we made plans to visit Dolcettini Patisserie in Dural for morning coffee and pastry together – and what an excellent recommendation. With an average online Google review rating of 4.5 (out of 5) from more than 180+ reviews, you know you're onto something good. How had I not found this place before now?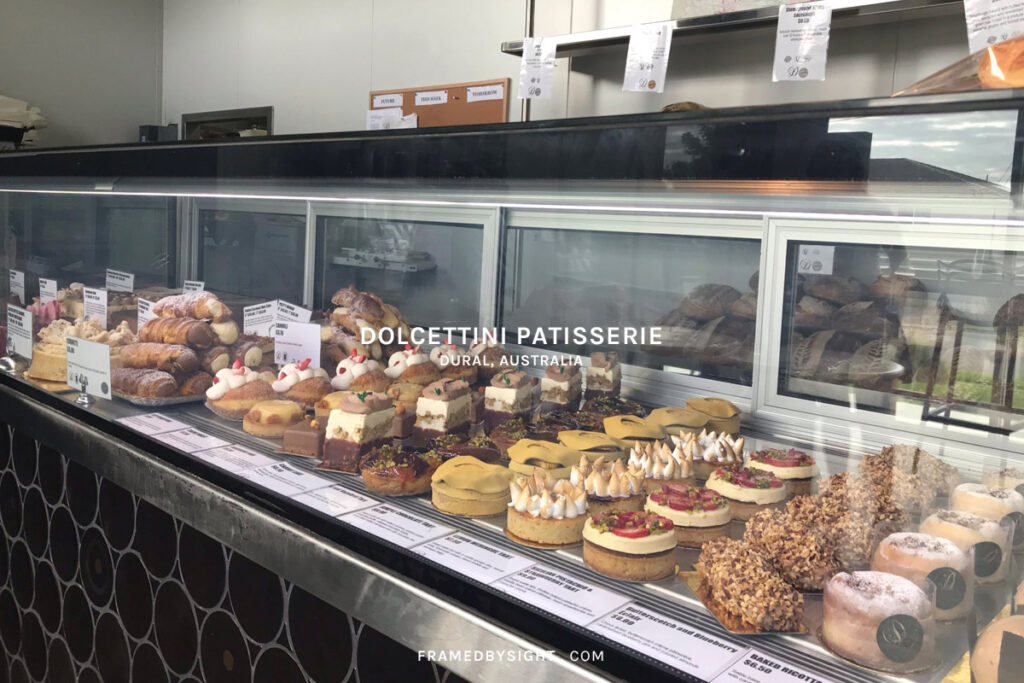 Dolcettini Patisserie first opened its doors in 2012, owned and managed by Head Chef Francesco Gulisano. When you first visit their store, you'll notice the desserts and cakes on display are impeccable, well presented and delicately designed. You'll be pleased to know too, that Francesco himself has been awarded over 50 medals by the Royal Fine Food Show, so you won't be disappointed with anything you try here.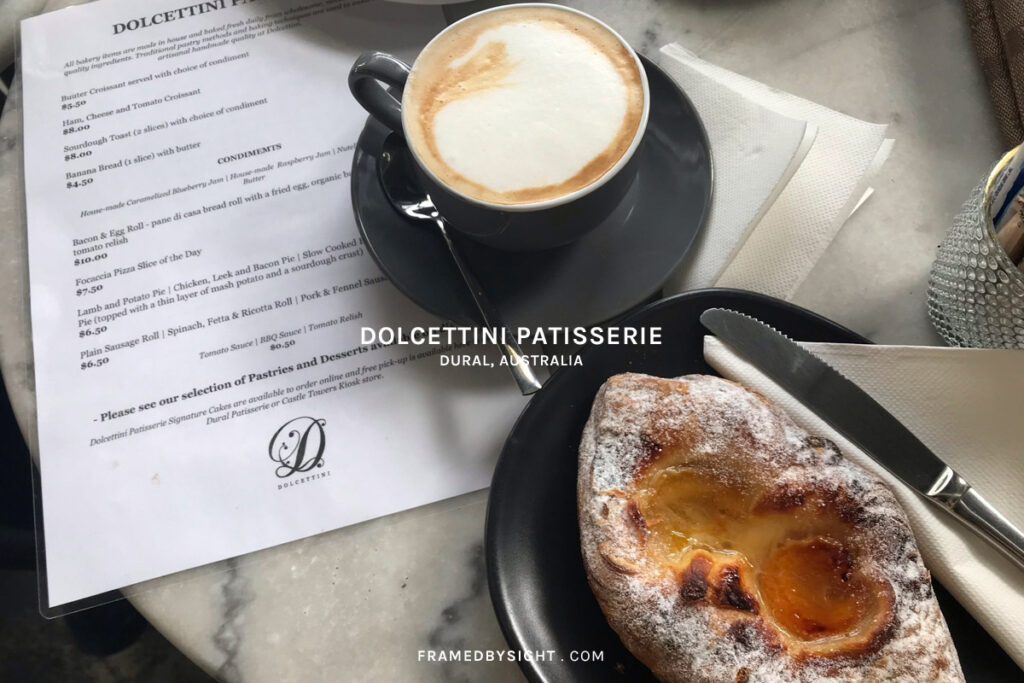 With easy street parking out front or in the nearby car park, Dolcettini Patisserie in Dural was a great experience. Open six days a week (closed Mondays), from early morning to 3pm each day, this local cafe in the north-west is the perfect spot to grab a coffee and either dine in, or take-away some baked goods to have at home. If you live closer to Castle Hill, there's another Dolcettini Patisserie at Castle Towers, open daily between 9am to 5pm.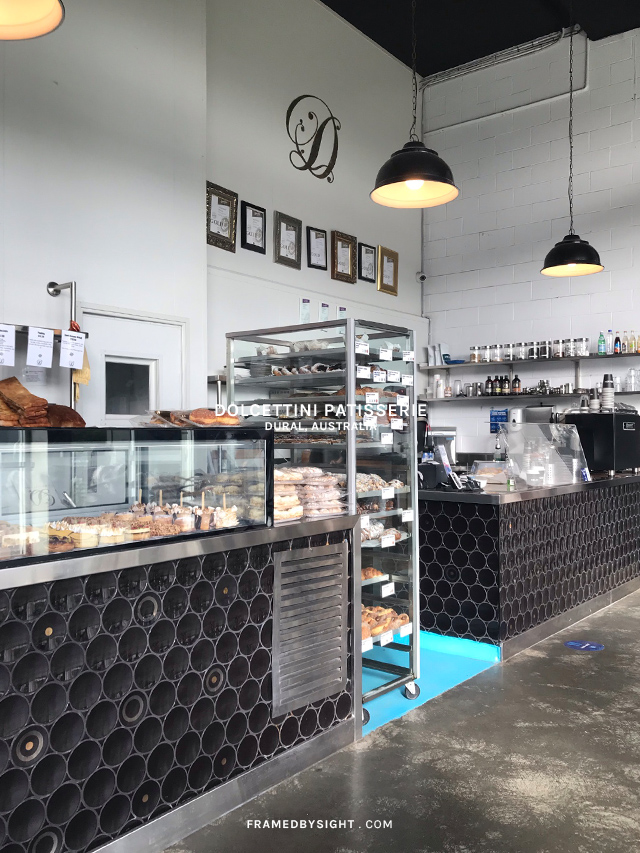 Expect to find a variety of artisan breads, flakey butter pastries, desserts, warm pies, and celebration cakes – perfect for the next family and friends gathering. It reminds me of the pastries I use-to buy at Pasticceria Papa (in Haberfield) when I once lived in the inner west of Sydney… and I'm so happy I've found a similar bakery/patisserie here in the north-west.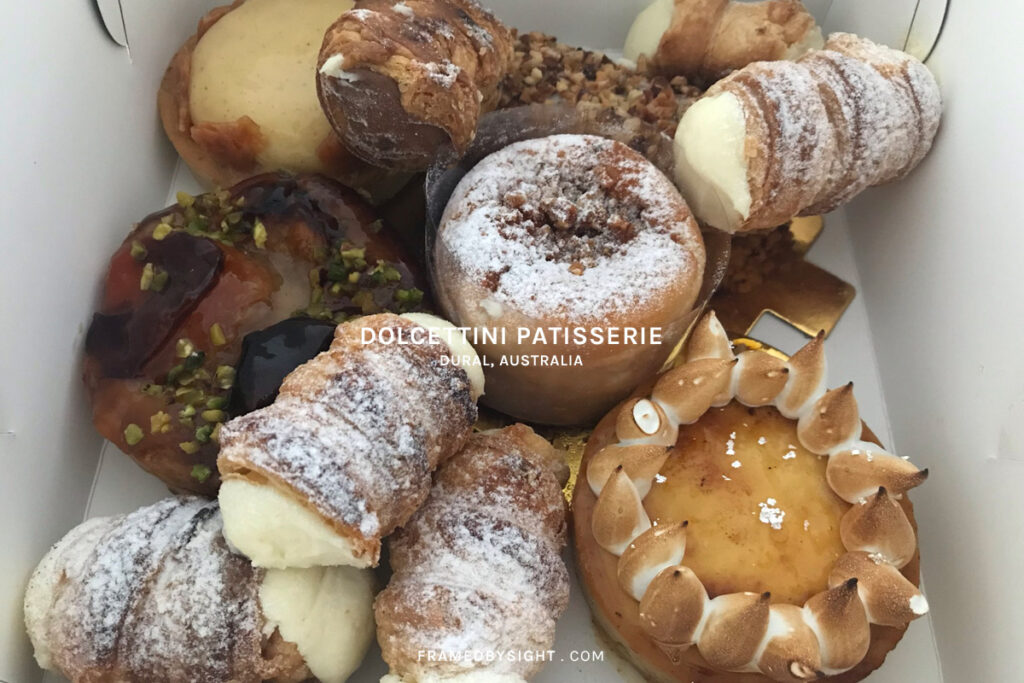 You'll experience friendly service throughout, well made coffees, and beautifully prepared, hand-crafted small cakes on display in the window. Make sure you arrive early morning, so you're not disappointed – they're known to sell out of small cakes, breads and pastries by mid-afternoon.
Address
Dolcettini Patisserie Dural
Q North Building Shop 10/829 Old Northern Road, Dural, New South Wales, Australia 2158
Address
Dolcettini Patisserie Castle Hill
Castle Towers Shopping Centre, 6-14 Castle Street, Castle Hill, New South Wales, Australia 2154 (Level 1, outside Coles)
7