First established in the 1950s, The Megalong Valley Tearooms reminds me of a country homestead, surrounded by lush green fields and the incredible backdrop of the world heritage listed Blue Mountains.
Serving breakfast, brunch, lunch, afternoon cakes and desserts, it is the only remaining tearoom in the valley (which once had up to six operating in the area at one time). And to date, still serves fresh scones with homemade jam and cream to locals, travellers, hikers and the like – similar to a devonshire tea experience, but with your choice of beverage that is.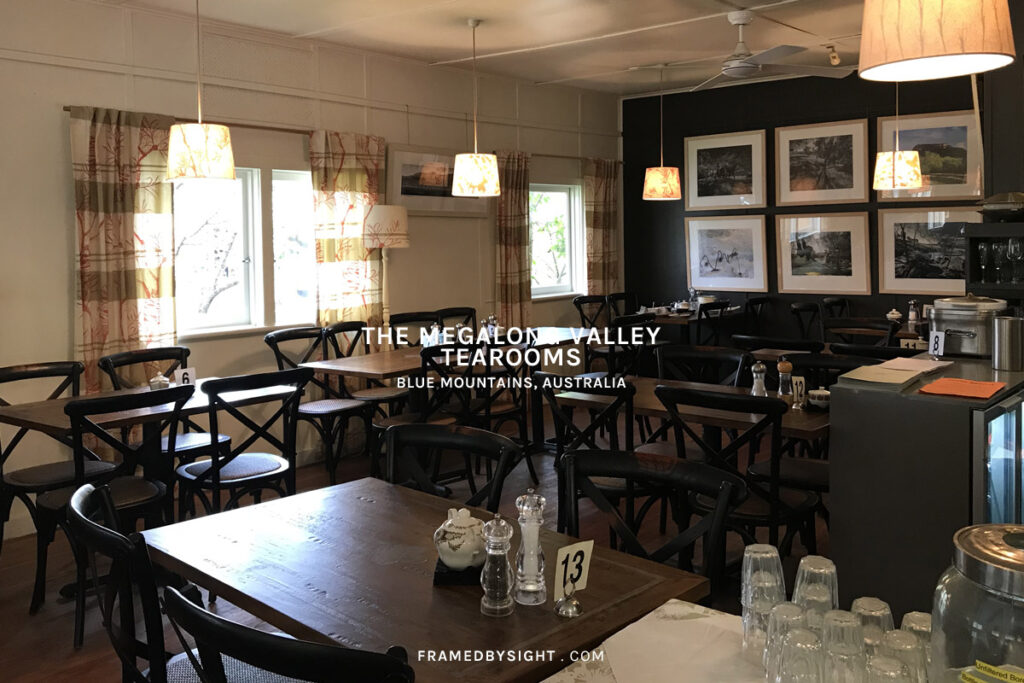 If you're in the area, The Megalong Valley Tearooms is about a 15-minute drive from Blackheath, or a 25- to 30-minute drive from Katoomba and Leura. It's a little out of the way from other local attractions, yet it's a beautiful rest spot to have a cuppa and take in the views. Open seven days a week, you can visit Saturdays and Sundays from 8.30am to 3.30pm, and all other days from 9.30am to 3.30pm. We were passing through to visit Dryridge Estate (a Blue Mountains winery), and thought we'd stop by the tearooms to try their famous scones.
Along the winding Megalong Road, drive through pockets of rainforest deep into the valley, followed by panoramic views of the Blue Mountains. As soon as you arrive at The Megalong Valley Tearooms, there's ample parking in-front – and even from here, you can simply admire the scenery.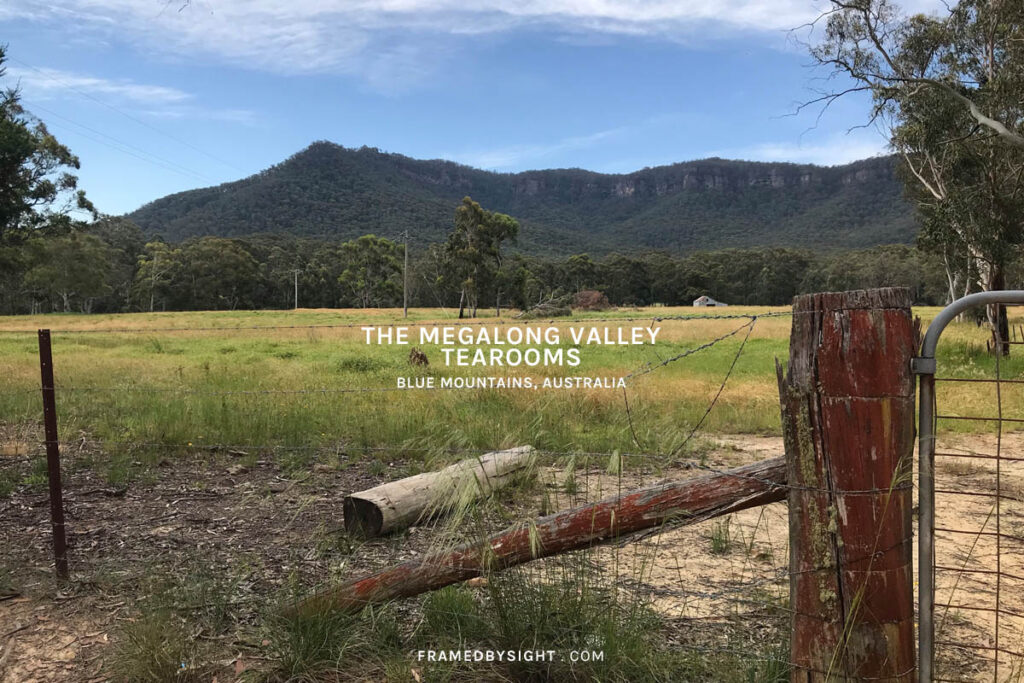 When I was searching online to find out if The Megalong Valley Tearooms was dog friendly outdoors, I was chuffed to read in a review that it was. This gave us all the more reason to stop here and let our boy, Kenji also stretch his legs.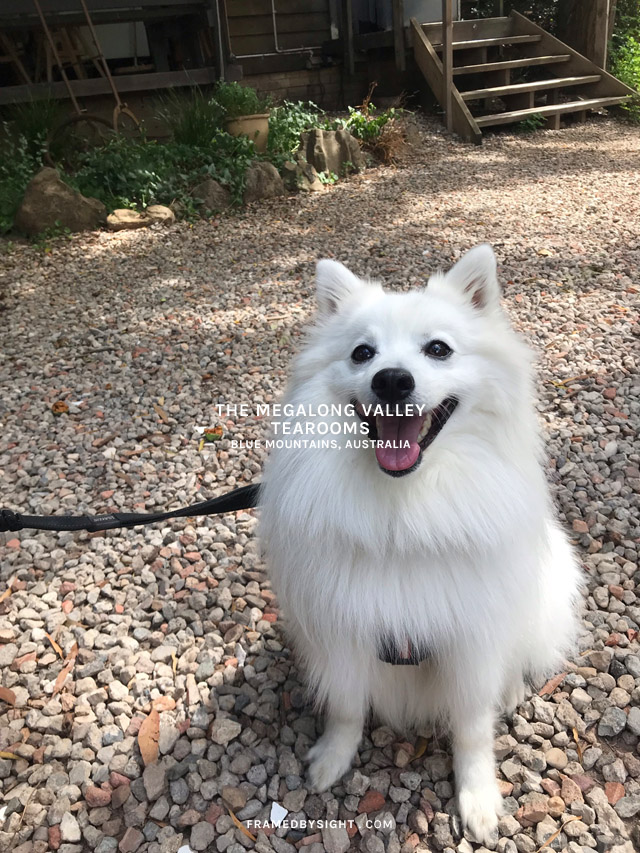 As we had our dog with us, we sat outdoors, shaded by the large gum trees in their spacious gardens. That said, there is also the option to dine indoors if preferred.
We ordered 1956 Apple Pie (AU$14)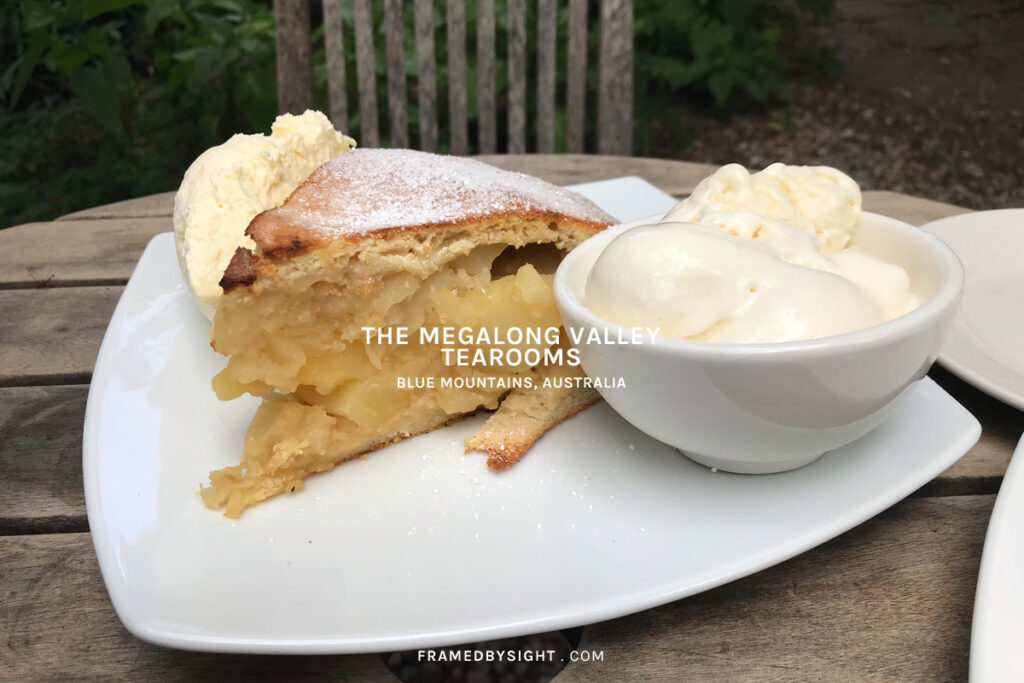 Take note, this was a ridiculously large slice. When it arrived to our table, we both looked at each other and said maybe we should have ordered one slice to share. Oh well, the more the merrier… it was absolutely delicious mind you. This was recommended to us by the waitstaff, and is one of their menu items that have lasted a lifetime – it's the same apple pie recipe used since they first opened this tearoom, hence "1956".
We also ordered plain scones (AU$13) – served as two, with homemade blackberry jam and cream.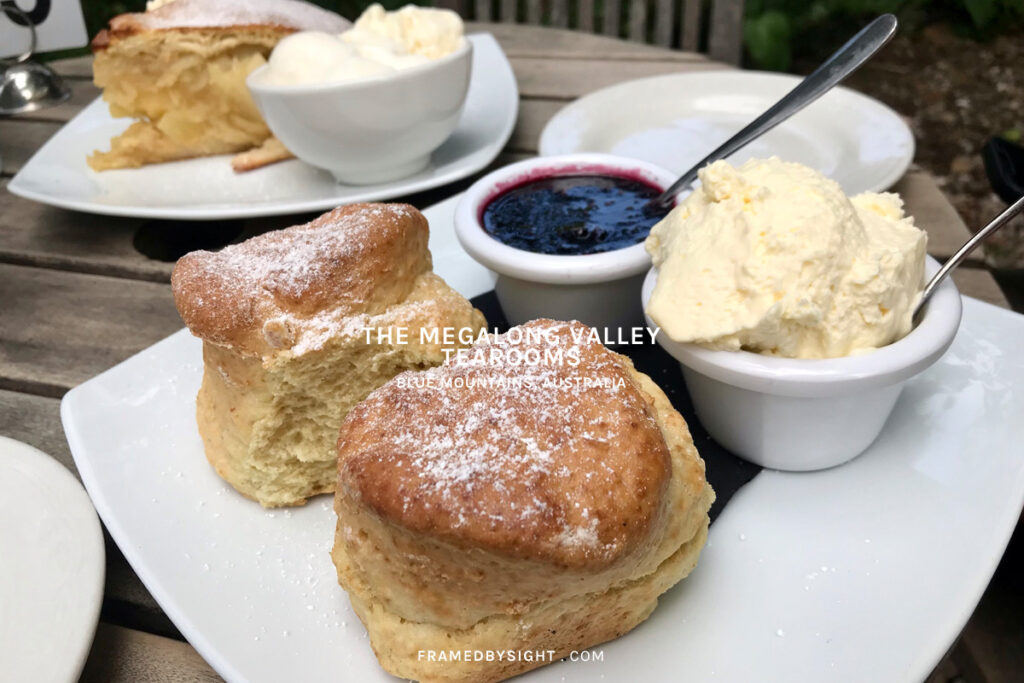 These were warm on arrival and just the right snacking size – another menu item I would personally recommend trying. I do bake scones at home, but they're not as light and fluffy as these – a cooking secret that their staff are unable to share, but gives you all the more reason to come back again. I'm a jam fan too and I loved the blackberry jam flavour so much so that I bought a jar to take home.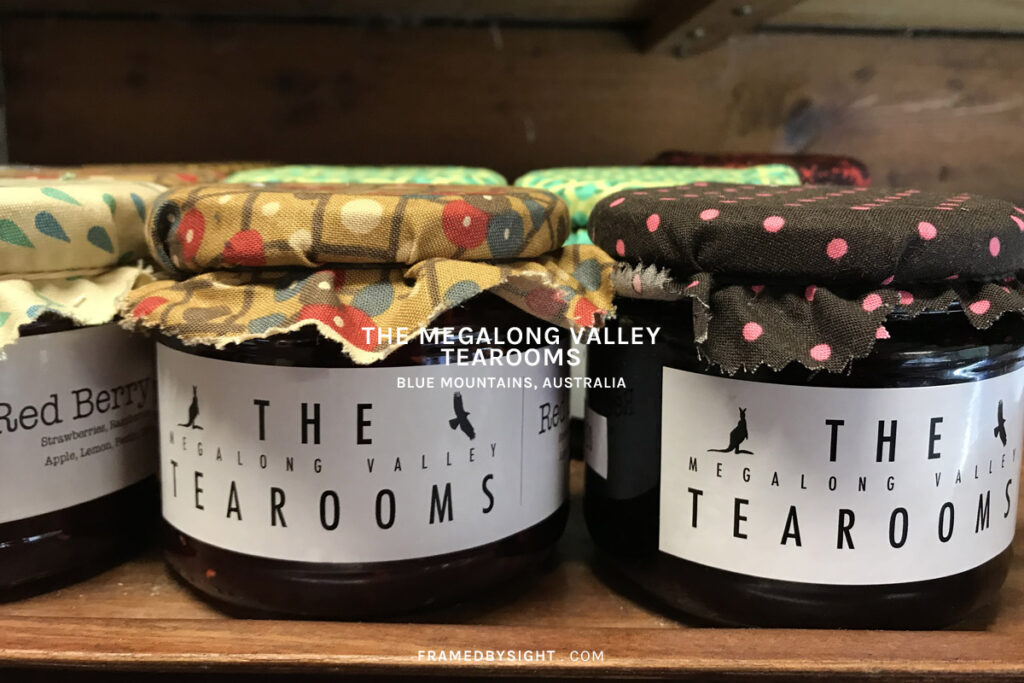 Upon payment, there's an area on their outdoor deck where you can purchase a few locally produced items available for sale, like jams, chutneys and relishes (AU$12.50) and a variety of loose leaf teas (AU$12.50).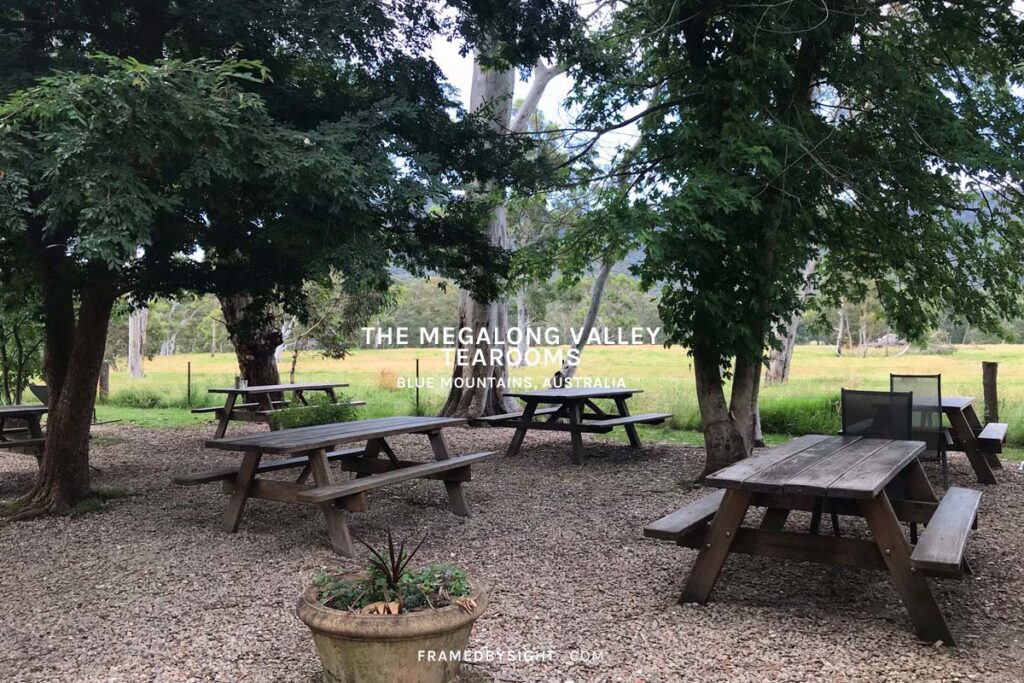 I genuinely enjoyed stopping by here, the staff were very friendly and accommodating whilst we had our dog. The area is quite peaceful and if you're seated on the edges of the garden, you'll also have beautiful views of the mountains.
Address
The Megalong Valley Tearooms
824 Megalong Road, Megalong Valley, New South Wales, Australia 2785 (in the Blue Mountains)
11