Did someone say European markets? I'm in. Through the recommendation of a neighbour who recently visited the new Jagerstube Bavarian Restaurant, I was searching their Facebook page and noticed upcoming pop-up markets also advertised.
Having recently relocated from Cabramatta to Sydney's north-west in Schofields, the new Jagerstube Essentials Market Days are now in the area too, showcasing European food suppliers and their local delicacies & fresh foods available for purchase.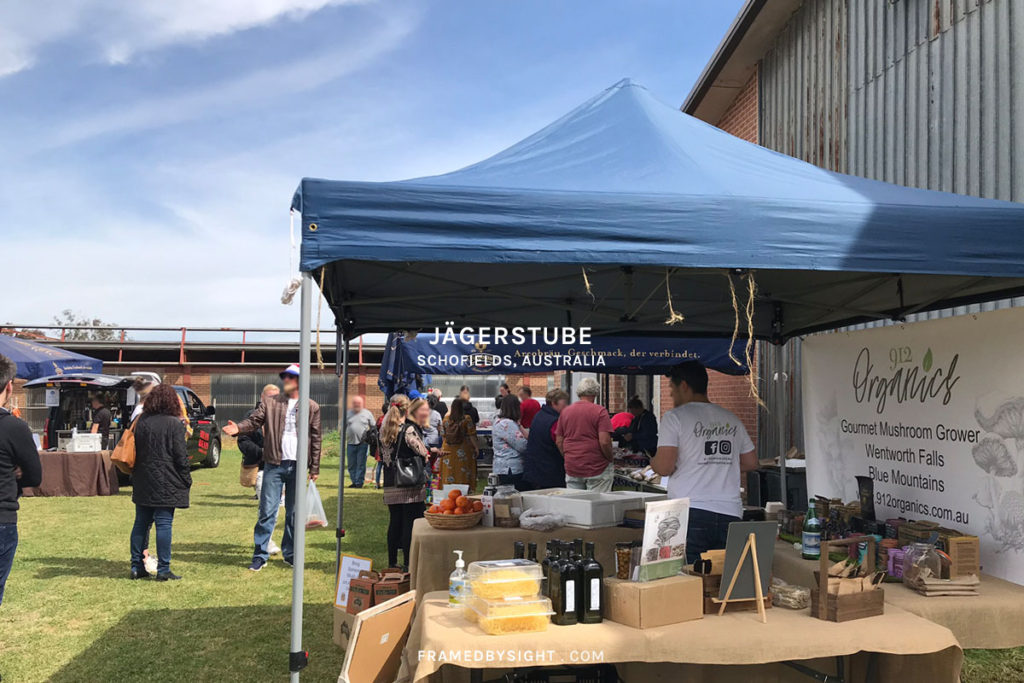 It was their first opening at Schofields, and with only a handful of vendors – about 10 or so – you could comfortably walk around and peruse these markets within about 20-minutes.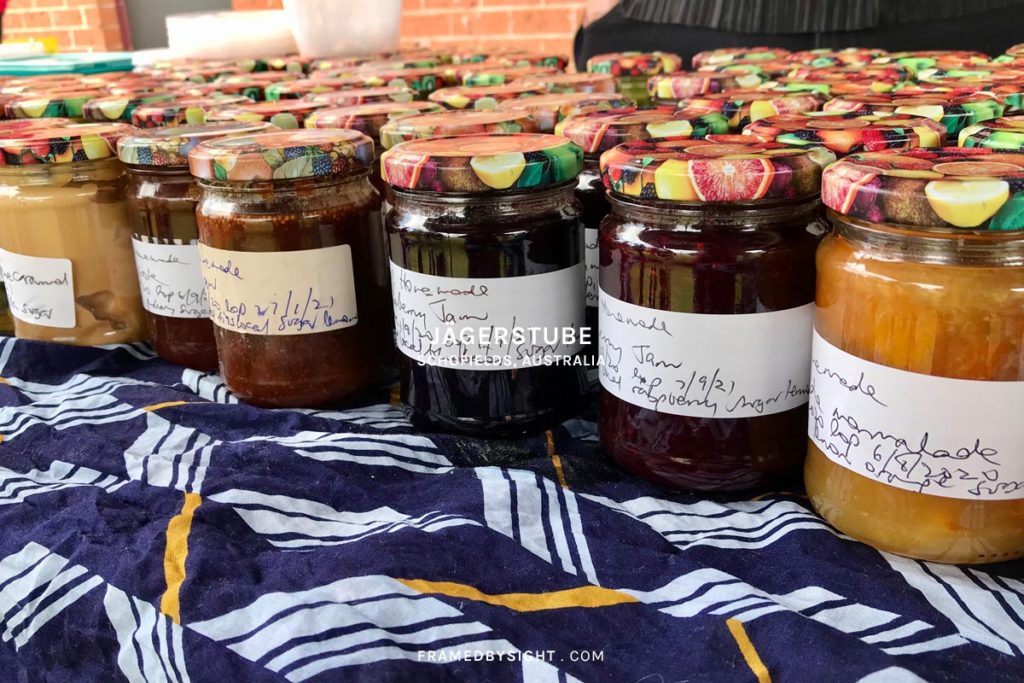 I first swooped into the line of homemade jars of delicious goodness by Gourmet Favours. There was a variety of honeys, jams, marmalades, pestos and chutneys to choose from that I was having difficulty deciding what to choose. So I asked the seller for a recommendation.. and what a win. Imagine crackers, cheese, and a thin spread of olive tapenade #mmm #yum.. coupled with an afternoon beverage.. ahh, yes please.
I walked away with two jars – the olive tapenade which I highly recommend too, and a beetroot chutney, perfect for homemade burgers (which I haven't tried yet) – each for AU$6 per jar.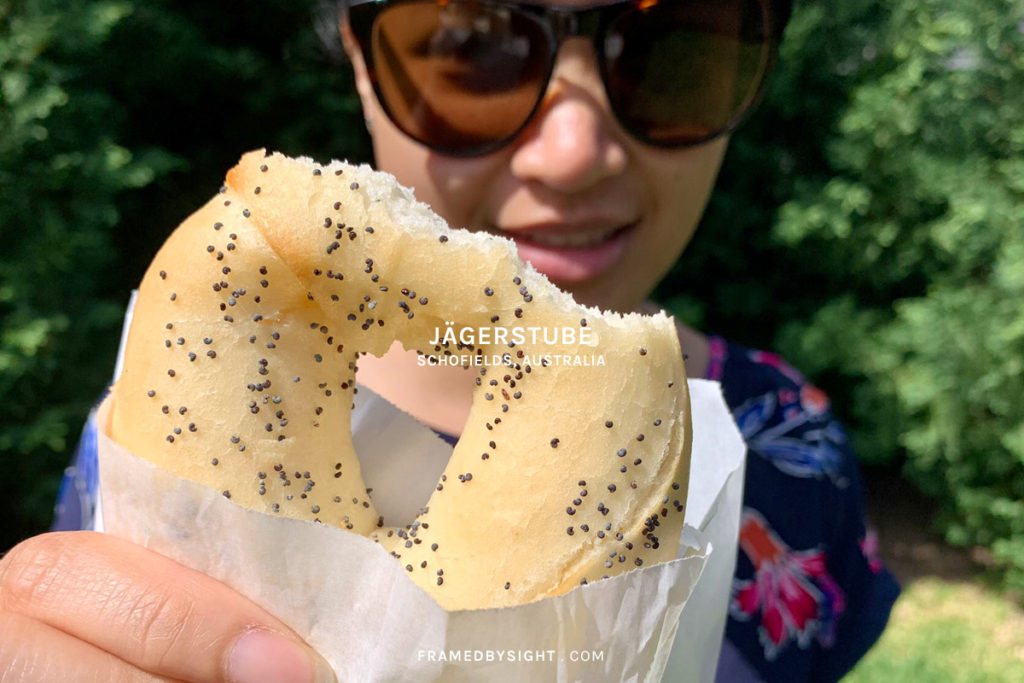 I then passed by freshly baked bagels from Babushkas Bagels. There was a great variety; traditional, blueberry, raisin & cinnamon, garlic & parmesan, gluten free.. and more. All bagels are hand-rolled, boiled and baked, and have been made with no dairy or no eggs. For a traditional bagel, it was just AU$2 each and the assorted ones were AU$3 each. So it's a must to pick up a few, which can then be brought home and frozen for later too.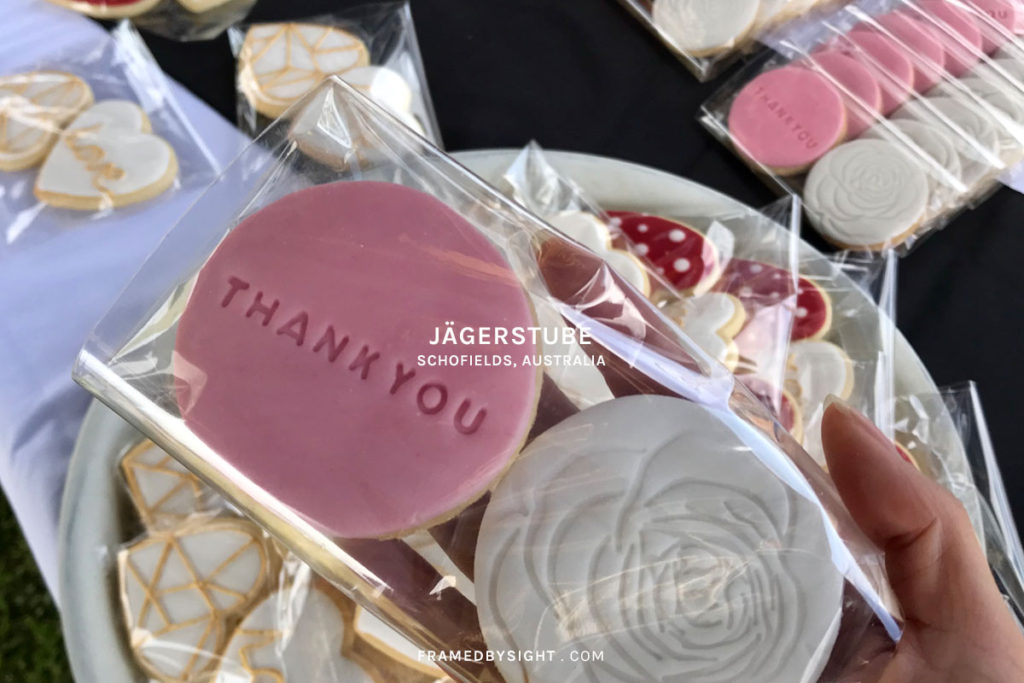 As I continued trawling, I stumbled across 91 Delights which had these beautifully shaped biscuit treats on display. They're special fondant and royal icing cookies, shaped as mickey mouse ears, doughnuts, hearts or pink and white rosettes. From just AU$3 for a single treat, why not grab one of these yummy biscuits whilst you're here? #nomnom #bakedgoodness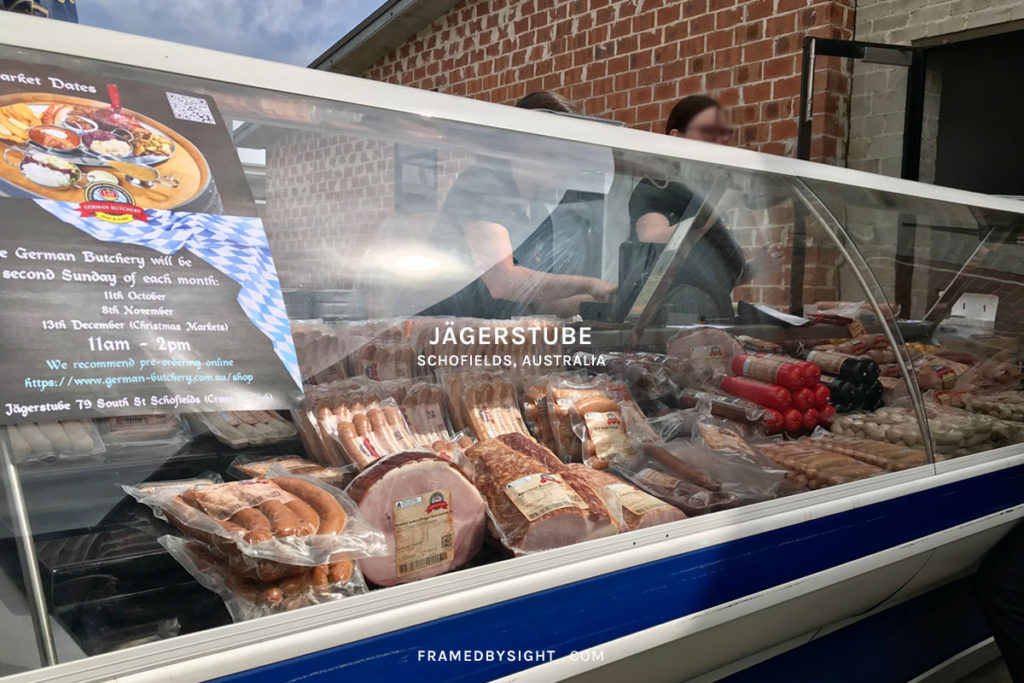 And then the German Butcher Deli & Cafe – now this was the queue everyone was in. I noticed a sign where you could pre-order your deli meats in advance and collect on the day of the markets. So maybe next time, I'll do that instead.
The Austrian Bakehouse, Croatian Classic Desserts, 912 Organics and Mean Bean Coffee and The Pita Projekt by Cafe Marko were also on display at these markets.
If you enjoy food as much as I do, mark it in your diaries as the Jagerstube Essential Day Markets are scheduled every second Sunday of the month, between 11am and 2pm.
With ample parking available on-site, just remember, the adjoining new Jagerstube Bavarian Restaurant is now open for lunch on Sundays, so it can get a little busy finding a spot. The restaurant is also open for dinner on Friday & Saturday evenings. For those that are already familiar with the Australian Croatian Club Braca Radic in Schofields, this is now home to the new Jagerstube Bavarian Restaurant & Jagerstube Essential Day Markets too.
Address
Jägerstube Essential Day Markets
Jägerstube Bavarian Restaurant (at the Australian Croatian Club Braca Radic)
79 South Street, Schofields, New South Wales, Australia 2762
6