Looking for a new place to explore around Sydney – not too far to drive to, but rewarding to visit too?
One of the spectacular lookouts that I love to escape to, is the Vale of Avoca Lookout in Grose Vale, located in the Hawkesbury region and the Blue Mountains National Park. If you're driving from Sydney towards Richmond, Kurrajong or Bilpin areas, this is a secluded turn off point en-route, that I'd highly recommend for you to stop by and see. Personally, I wouldn't drive all this way just to visit this lookout however, it is a great attraction if you're near, and it's free to visit too.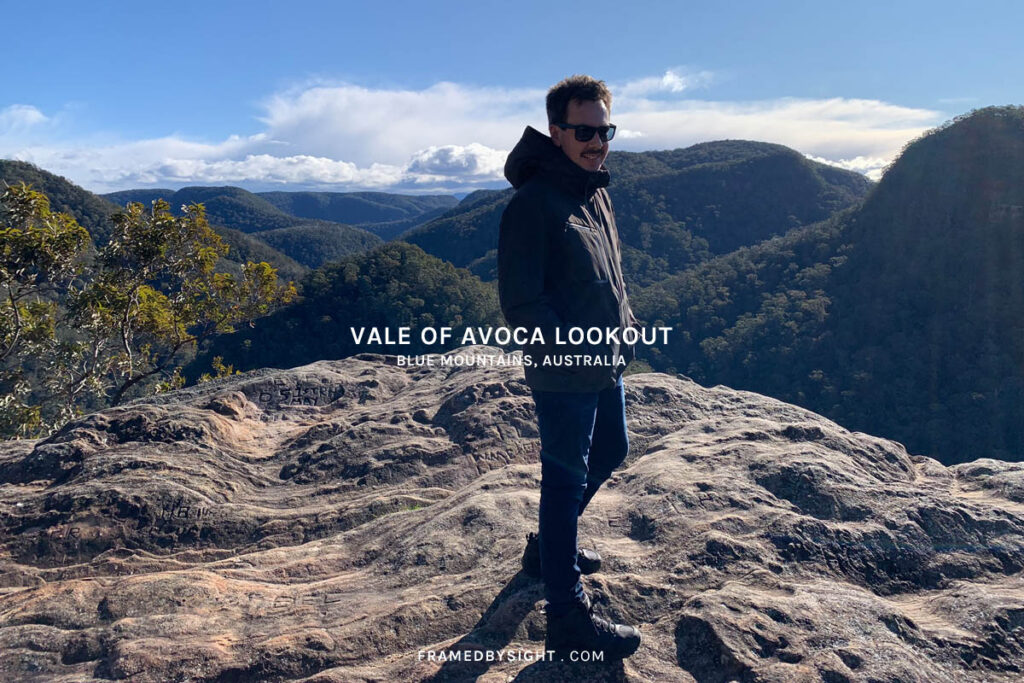 Vale of Avoca is situated about 300m above the Grose River Gorge, looking out over the beautiful Blue Mountains region and the lower Grose Valley. The best times to visit is on a cool, sunny day – the less windy the better – and you should bring some water, a hat and wear a sturdy pair of walking shoes or boots. I'd also suggest not to visit on a rainy day, or soon after a rainy day due to the dirt road on approach, before arriving at the lookout.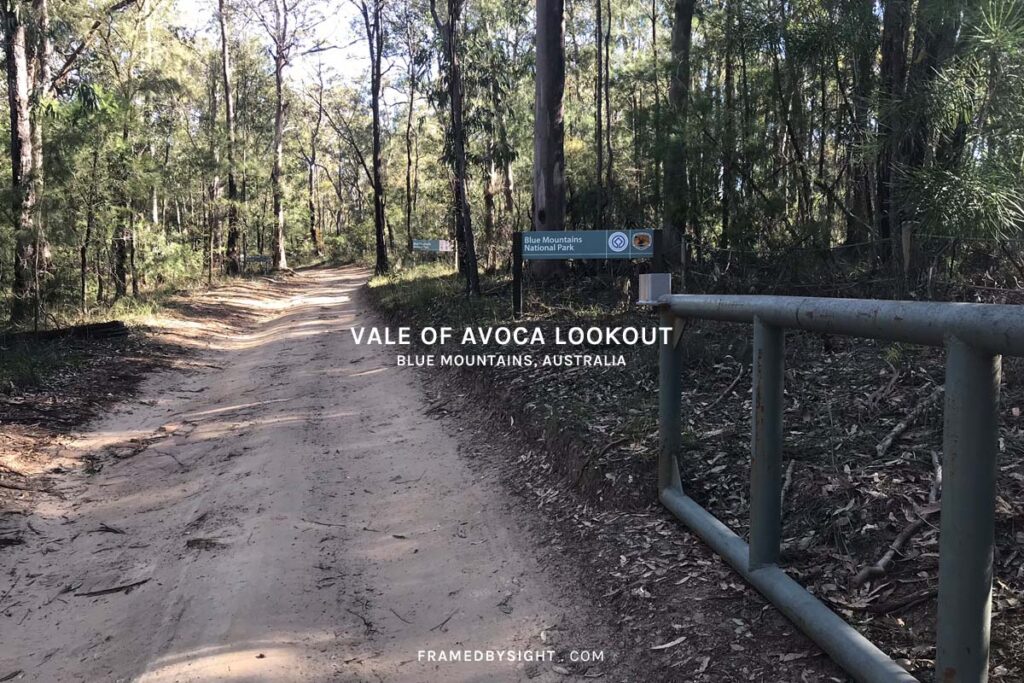 At the end of Cabbage Tree Road, you'll be met by an unsealed dirt road which continues for another 1.5km, known as the Avoca Fire Trail.
If you have a 4WD, you should be able to drive comfortably along the Avoca Fire Trail to the main car park and walk less than 150m to the lookout.
However, if you have a small hatchback or a lowered car, or a full load of people in your car, I'd recommend you park your vehicle near the entrance of the dirt road and walk up to the lookout. This would take about 20-minutes at a moderate pace, and it's uphill, so take your time and be careful whilst walking.
Don't be fooled by the initial smooth dirt road at the start of the Avoca Fire Trail, because it soon becomes a road that you'll curse you wish you hadn't driven on. We parked at the entrance and walked up – and were so grateful that we had.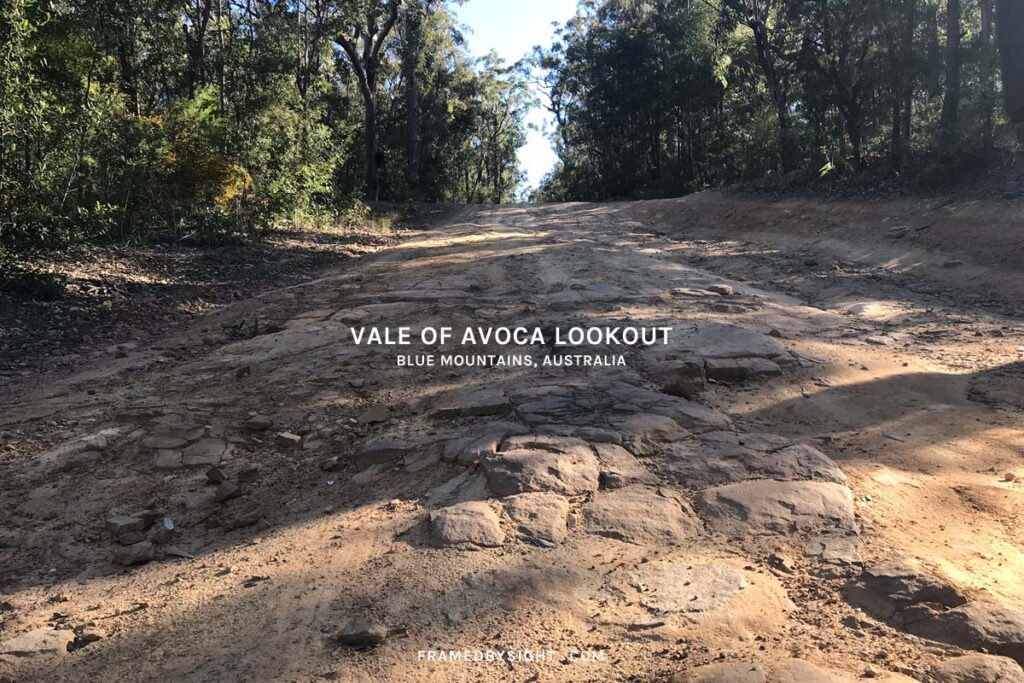 The surface is mainly compacted dirt, not sealed, and there are numerous pot holes, bumps and uneven surfaces, that you'll honestly regret driving on unless your vehicle is equipped to do so. Also, once you commit to driving up the dirt road, it's not easy to turn around unless you've reached the car park at the top as the road gets narrow in parts.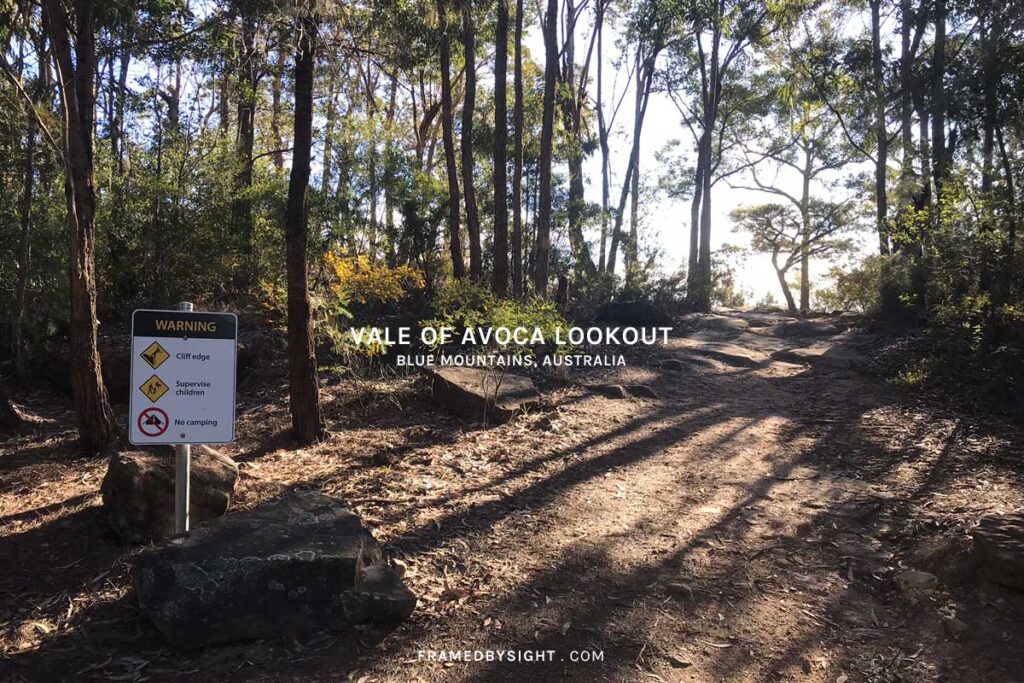 The lookout itself is not fenced so you must be very careful with young kids, and as it's a national park, pets are not permitted. Our most recent visit was on a windy day, so do keep safe here and stay away from the edges of the sandstone cliff face.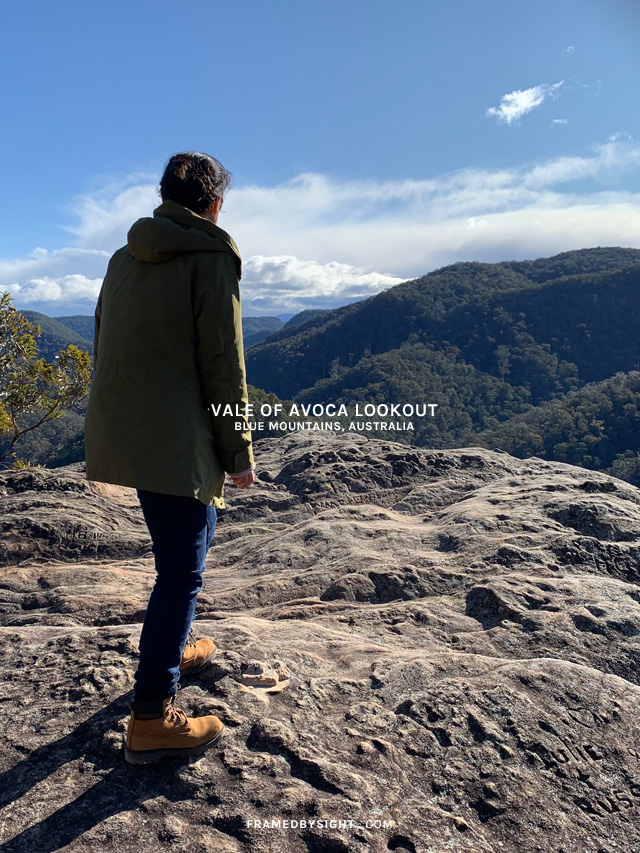 It's definitely a beautiful view once you get to the top – very quiet and peaceful, with not many people ever around. A great spot to sit with a blanket on the sandstone, relax and simply take in the surroundings. There are no toilets or rubbish bins available on-site, so this attraction is purely to see another beautiful part of the area, and then I'd suggest for you to explore the neighbouring suburbs of Bilpin and Kurrajong, which are close by.
Address
Vale of Avoca Lookout
Cabbage Tree Road, Grose Vale, New South Wales, Australia 2753
9