Looking for a summer hotel stay near Bondi Beach?  Look no further as you've just found The Baxley Bondi – and I must say, what a gorgeous find.  As a female solo traveller, this Bondi accommodation looks too good to be true. 
At the time of writing this post, The Baxley Bondi holds an average Google rating of 4.8-stars (out of 5), and Trip Advisor reviews of 4.5-stars (out of 5) – so you know you're onto a great find if everyone else thinks it's amazing too. And no word of a lie, it was just as the photos represented and more.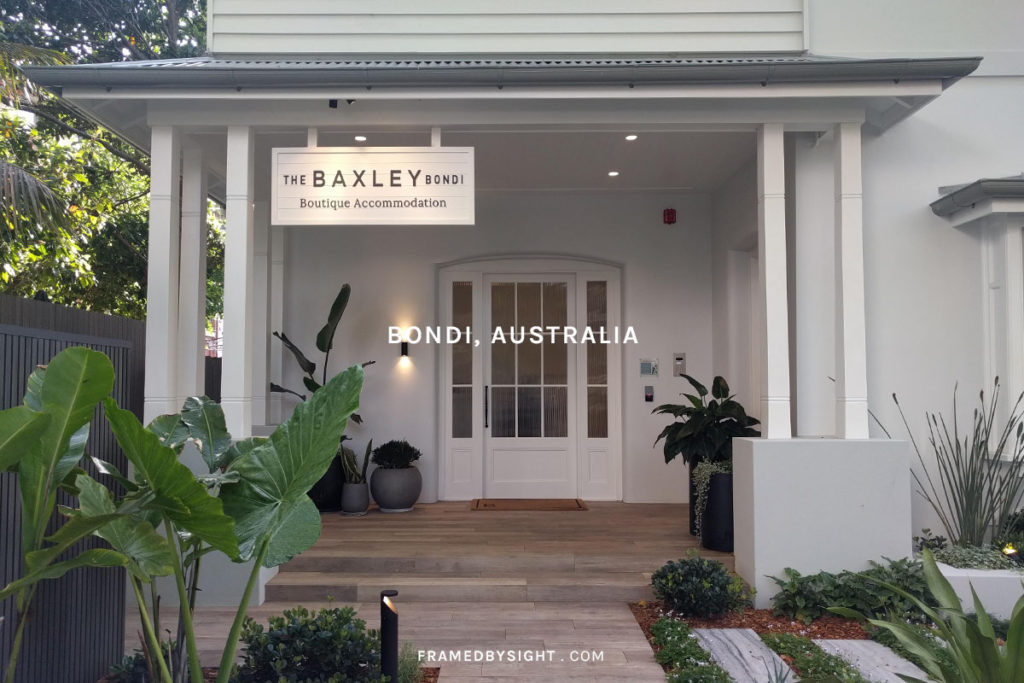 Located on a quiet suburban street in the heart of Sydney's famous Bondi area, you are walking distance from absolutely everything. There's a handful of cafes and restaurants on Bondi Road such as Bennett Street Dairy or the Francois Artisan Baker, and the local Waverley Park is just around the corner.
For those looking for a morning or afternoon swim, Bondi Beach is a leisurely 20-minute stroll from The Baxley Bondi, or you can hop on a bus only 100-metres away from the hotel's doorstep. If you're after some retail therapy or wanting to explore Sydney's CBD, both Both Bondi Junction train station and Westfield Bondi Junction Shopping Centre is a short 10-minute walk from your stay.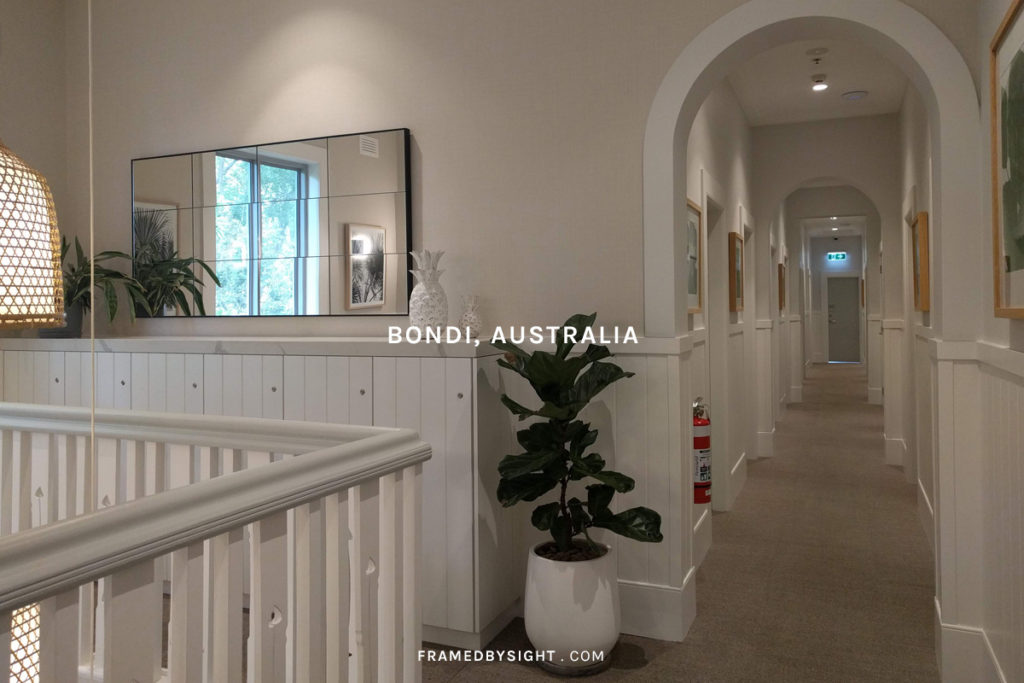 The Baxley Bondi is affordable, cosy, accommodation, away from the main tourist areas, yet easily accessible on foot or using public transport.
The hotel interiors are modern, fresh and welcoming, with plenty of large windows providing natural light throughout. Somewhat feels like a Palm Beach holiday house – think coastal chic vibe – statement pendant lights in the foyer, minimalist in-room wooden features, dashes of greenery and leafy -type colours dotted throughout, creating an overall relaxing experience. With 30 rooms available, you have the choice of Single, Compact Double or Queen Rooms with shared bathroom facilities, or Queen Rooms with a private en-suite.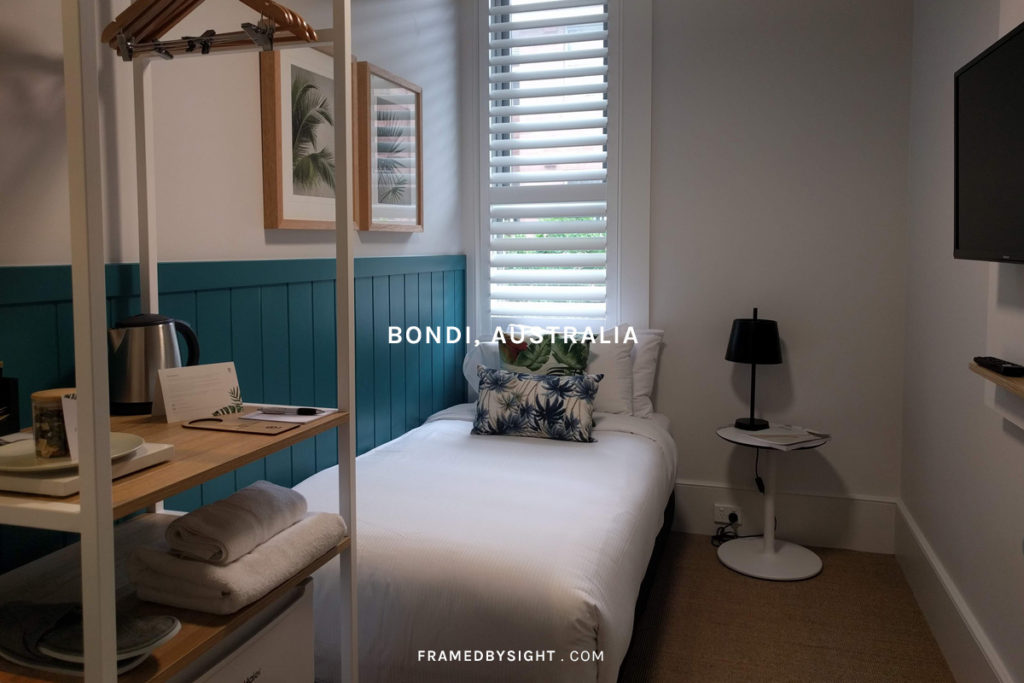 For a Single Room it was under AU$100 per night, which is well-priced for Bondi – better than some Airbnb stays and much better than bigger hotel chains in the same location.
Single Room accommodation is perfect for one, functional with all the mod cons. TV, air-conditioning, free Wi-Fi, plus a mini-fridge (not stocked), T2 tea and a trail mix provided for the road. I also enjoyed having a bed side table close by. There was a power point located right under it, with easy access to the morning phone alarm clock or to charge every day necessities.
This hotel does have stairs so if required, do request a ground floor room instead of an upper floor room as there is no lift access.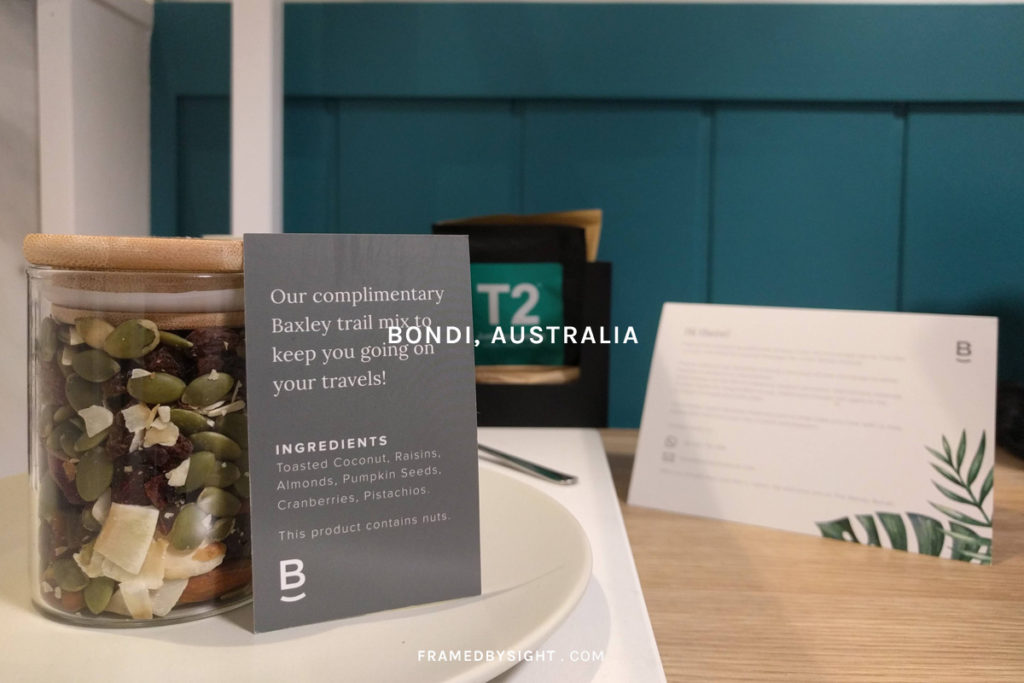 There's also a wash basin area within your room – it's just what you need whilst getting ready (in the comfort of your own space), before heading out for the day.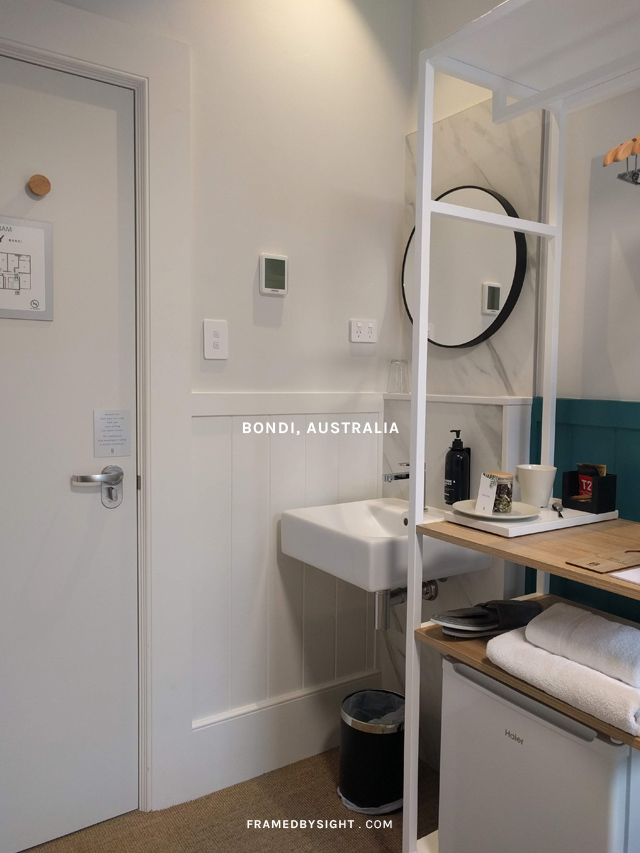 And oh my, the bedding. Wowsers. Soft, fluffy white sheets, ready to wrap me up for the perfect snooze. You're provided two pillows – which I was all in favour for (despite being a single bed) – and I slept like a log. Loved it.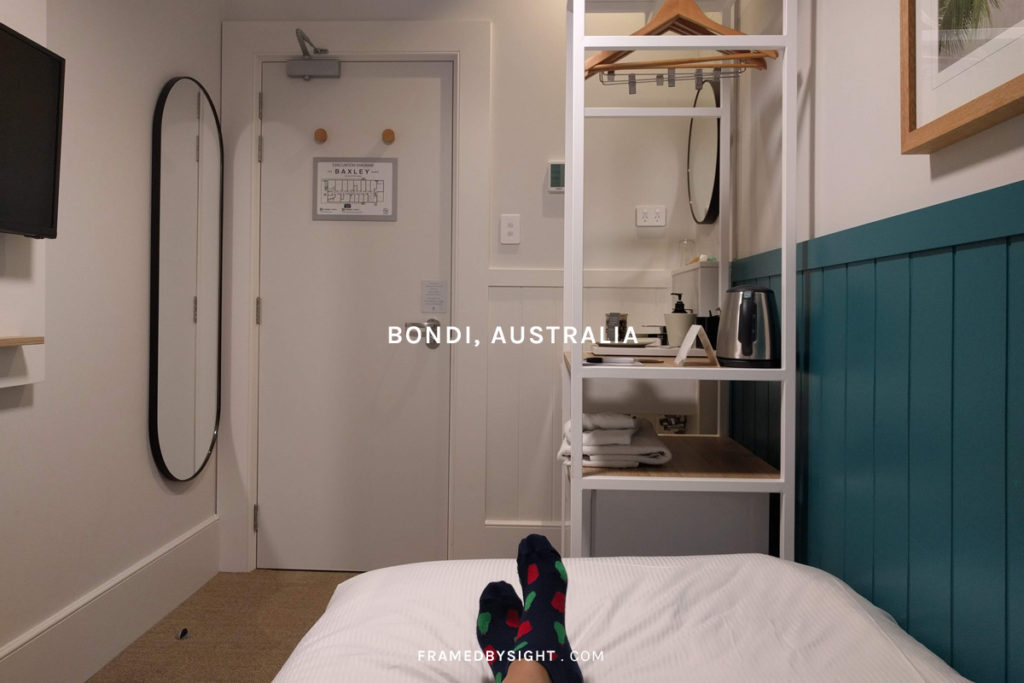 The bathrooms were also a pleasant surprise. Not sure what I was expecting for shared bathroom facilities, but when staying on the upper level, there are four bathrooms available. I'd recommend the bathroom at the end on the left as it was the biggest of all four. It felt like a spacious private hotel bathroom with a large, over-head rain shower. Basic bathroom amenities (shampoo, conditioner and body wash) are all included, with a towel provided in your room at check-in.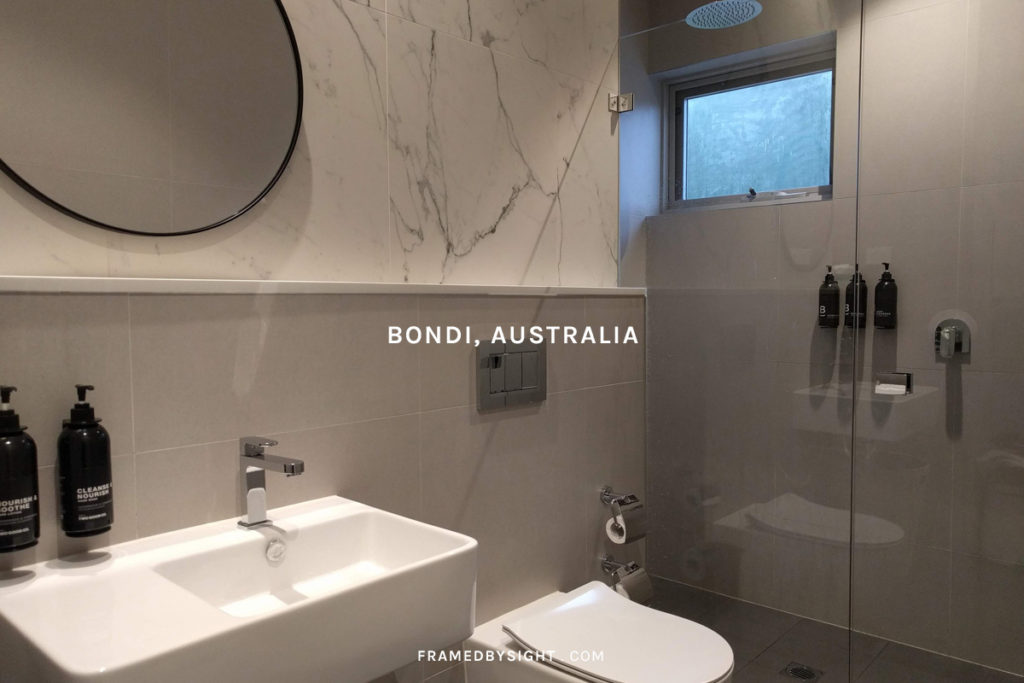 If you arrive earlier than planned and your room is not available, The Baxley Bondi does have a communal lounge area with access to complimentary tea and coffee pod station. You can also plug in and catch up on a few emails if need be. That said, they do have restricted reception hours between 8am-7pm so if you arrive earlier or later than this timeframe, you need to make prior arrangements in advance.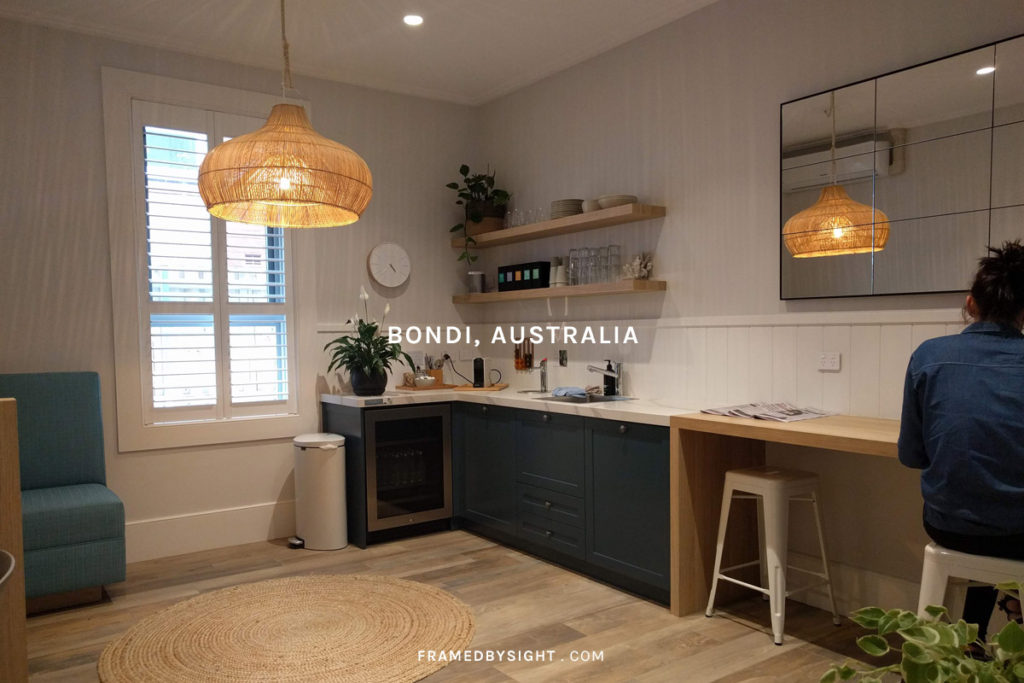 You won't be disappointed with your stay here at The Baxley Bondi, well-worth the value, warm-hospitality and overall central location.
Address
44 Flood Street, Bondi, New South Wales, Australia 2026
9