If you're in the Bilpin or Kurrajong area, or driving from Lithgow, the greater Blue Mountains, or possibly even Mudgee, I'd suggest for you to visit the Hive Cafe, Berambing.
This is a small, roadside cafe, offering a light breakfast and lunch menu, with both indoor dining and a handful of outdoor tables. It's the perfect stop too for those with a pooch as it's dog friendly outdoors… just the place we were looking for.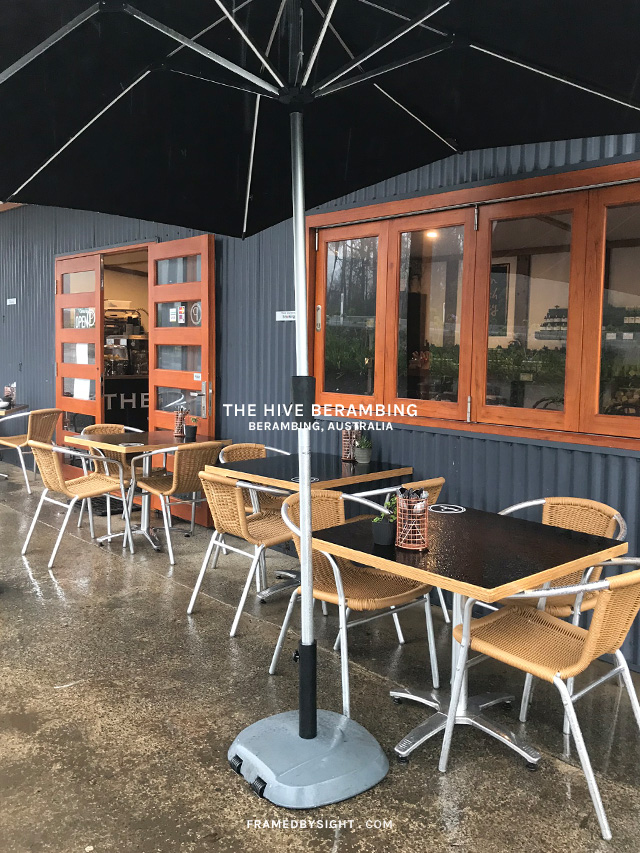 The Hive Cafe is open seven days a week on Mondays to Fridays between 8am to 4pm, and Saturdays and Sundays between 8.30am to 5pm. There's ample parking available right in front, which is an easy turn off from Bells Line of Road.
They make excellent coffees here, so even if you just need a 10-minute break from driving, this would be my recommended coffee rest stop in the area en-route.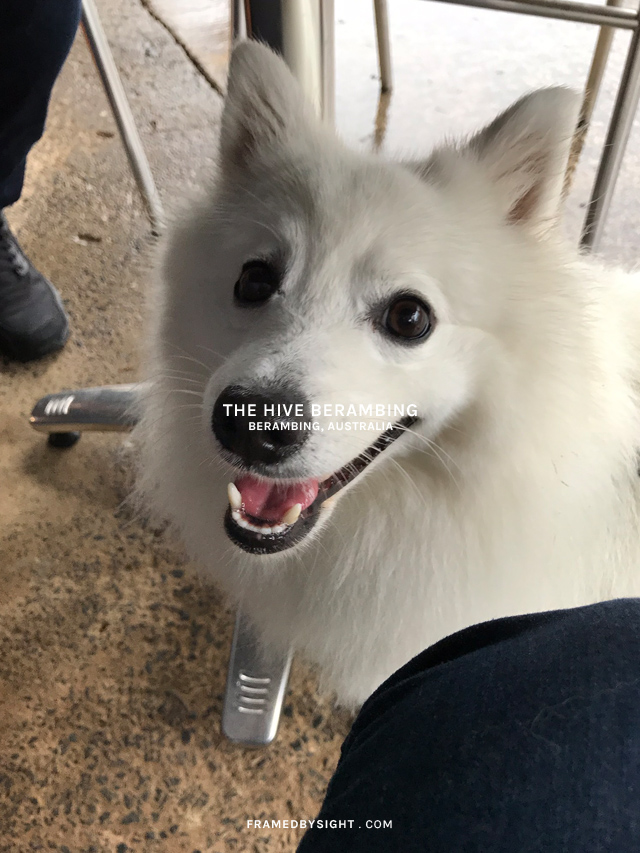 The staff are very friendly and accommodating whilst you are accompanied with a dog. The service itself is also personable and warm. And even though the menu is not exhaustive, it's a great cafe to visit after a long drive.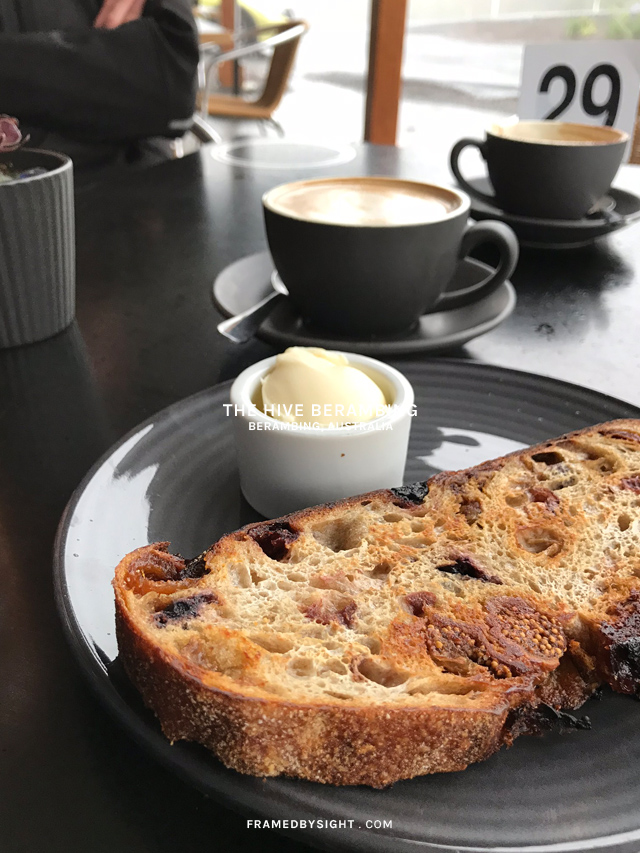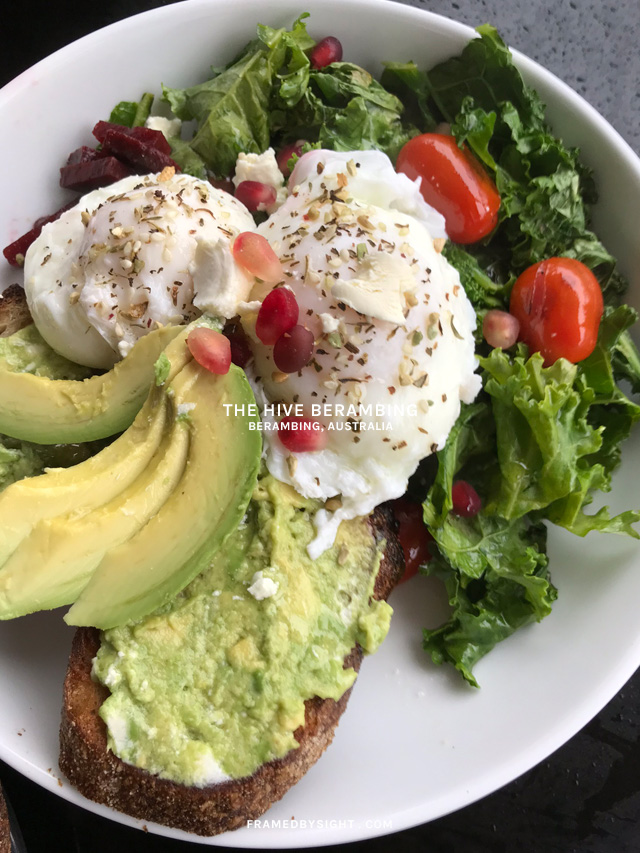 In the 1950s, The Hive Cafe was once an apple packing shed, and has since been been renovated into this quaint little shopfront. Home to the locally produced Bilpin Bush Honey brand, you'll find their products readily available here, and also stocked in retail stores around the Blue Mountains region.
This cafe also sells freshly baked sourdough breads, savoury pies, sausage rolls, scones and cakes, fresh juices, and of course a great range of honey products, relishes and local ciders.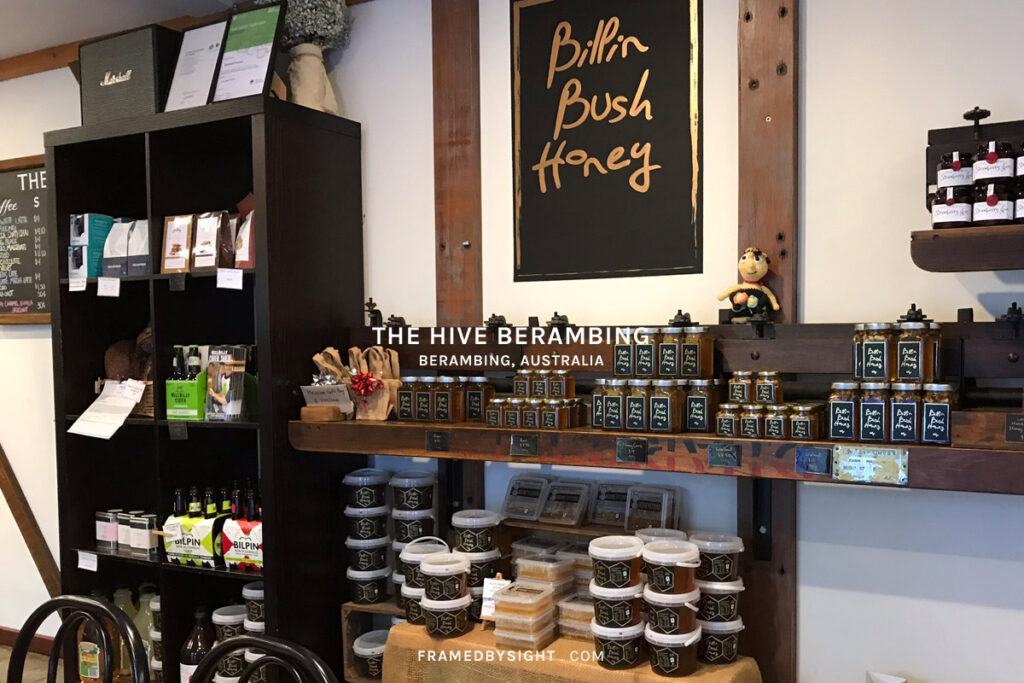 When you're here, make sure you pick up a jar of their Cinnamon Creamed or Raw Bilpin Bush Honey – they're both delicious. Perfect to add to your morning toast or drizzle on top of freshly cooked hot pancakes.
Address
The Hive, Berambing
6-18 Bells Line of Road, Berambing, New South Wales, Australia 2758
6