Marsden Park locals, there's a new dining and brewery in town and it's just around the corner from you. Thinking about where to host your next family event? Work function? Or simply a night out to catch up with friends? Look no further as Laundy Hotels have now opened The Marsden Brewhouse – the newest social pub venue in Sydney's north-west.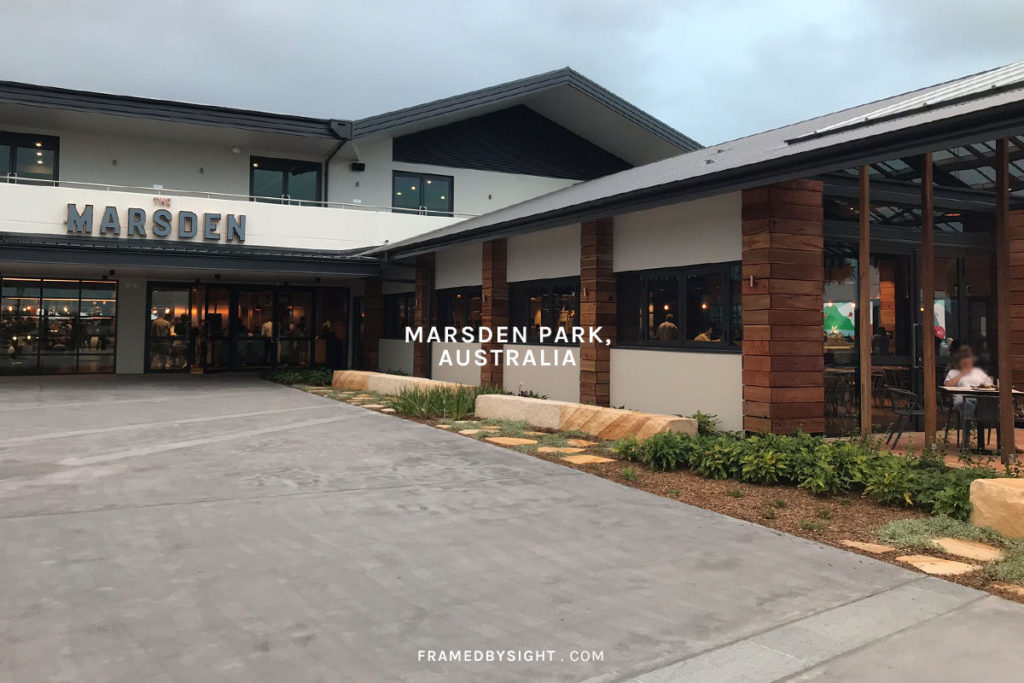 Located within the developing Sydney Business Park on the corner of Hawthorne Avenue and Richmond Road in Marsden Park, The Marsden Brewhouse is less than a 30-minute drive from Parramatta or Penrith, and within minutes from the M7 motorway.
With over 170 car spots on-site, parking is available right in front, or with direct lift access to the restaurant from an undercover lower ground car park. For those that live close by, both the 751 or 757 Busways services pass through Marsden Park, with bus stops only walking distance from The Marsden Brewhouse.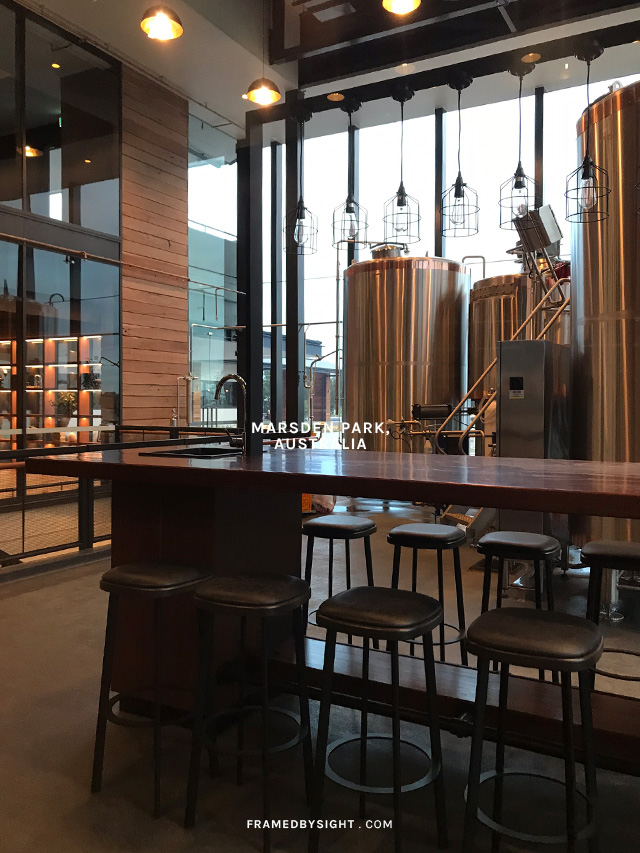 From Richmond Road, what looks like large, shiny, silver drums is actually a two-level brewery visible through a glass atrium. Over the coming years, this brewery is slated to produce up to 15,000 barrels of beer each year to supply to Laundy Hotel venues and the 'future' Marsden Hotel.
Brew recipes have been produced by one of Australia's most reputable Master Brewers, Bruce Peachey. So why not book in and experience a private beer tasting and brewery tour for up to 10 guests? Six beers will soon be on tap with three available during the initial opening.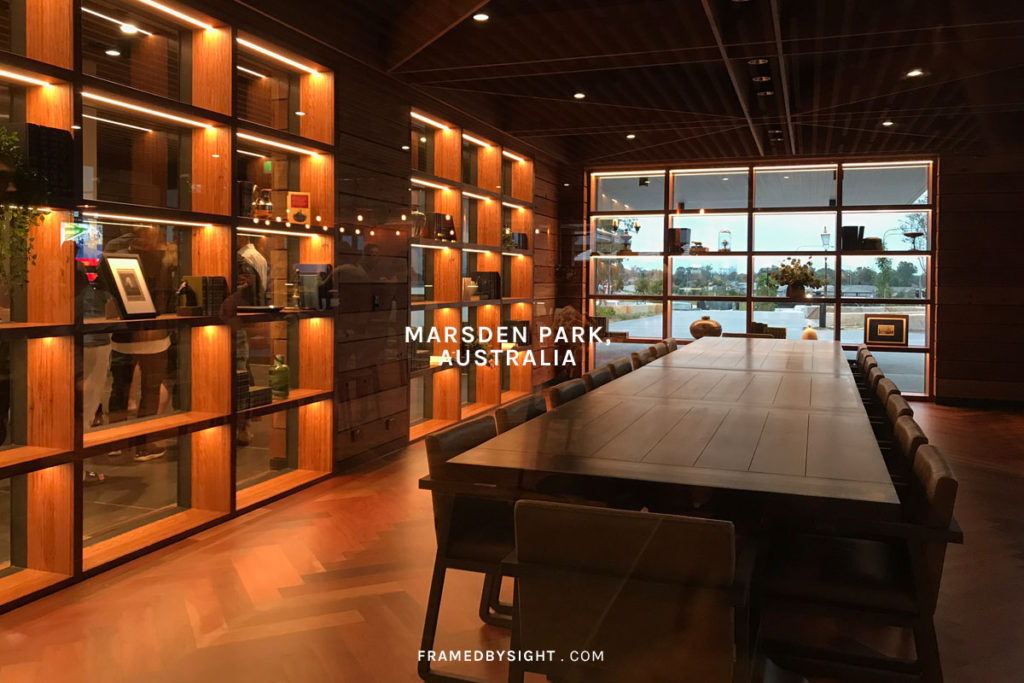 Adjoining the brewery is The Samuel Marsden Room. Perfect for up to 20 guests and suited for private dinners, lunches, birthday celebrations or small gatherings. This is also the best vantage point – through floor-to-ceiling glass windows – to view the brewing process first-hand.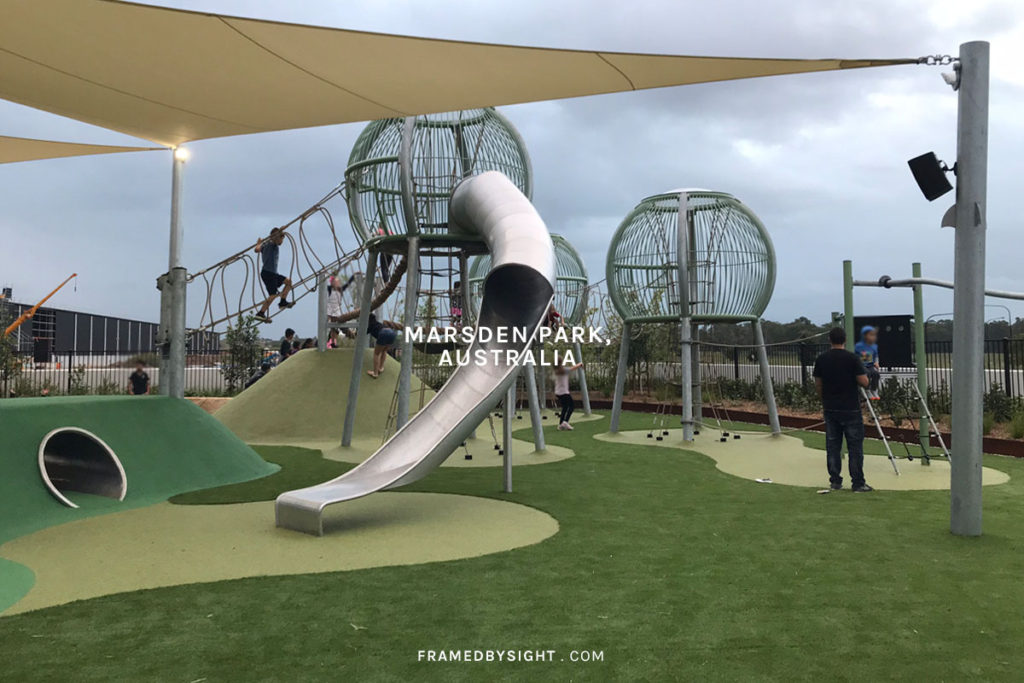 Upon entry, I'm actually quite surprised at the space that this venue holds. The children's play area is out of this world and screaming fun, fun, fun! If I was a kid, I'd want to play here – but possibly never leave. Caution to parents: your kids may have an outburst if you try to take them away from the Marsden Brewhouse playground, so be prepared.
Kids parties can also be booked, with a semi-private outdoor function space available for hire adjoining the children's play area.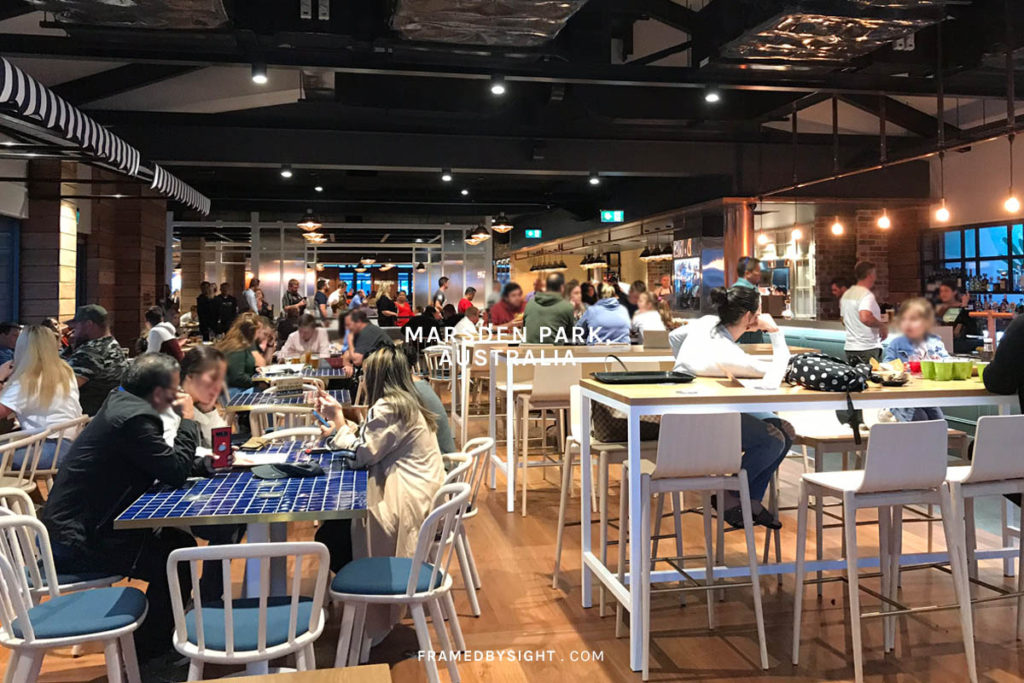 The design and fit-out of The Marsden Brewhouse is naturally lit and filled with modern decor throughout. Each of the seated areas are somewhat themed from relaxing fireplaces, to exposed timber finishes or lush hanging potted plants and greenery throughout.
With bistro dining in the North Pavilion or family-friendly dining surrounding Tonda pizzeria, what more could you want?! Margherita pizzas start from just AU$17, Hawaiian at AU$19 or the Loaded Tonda house special at AU$24.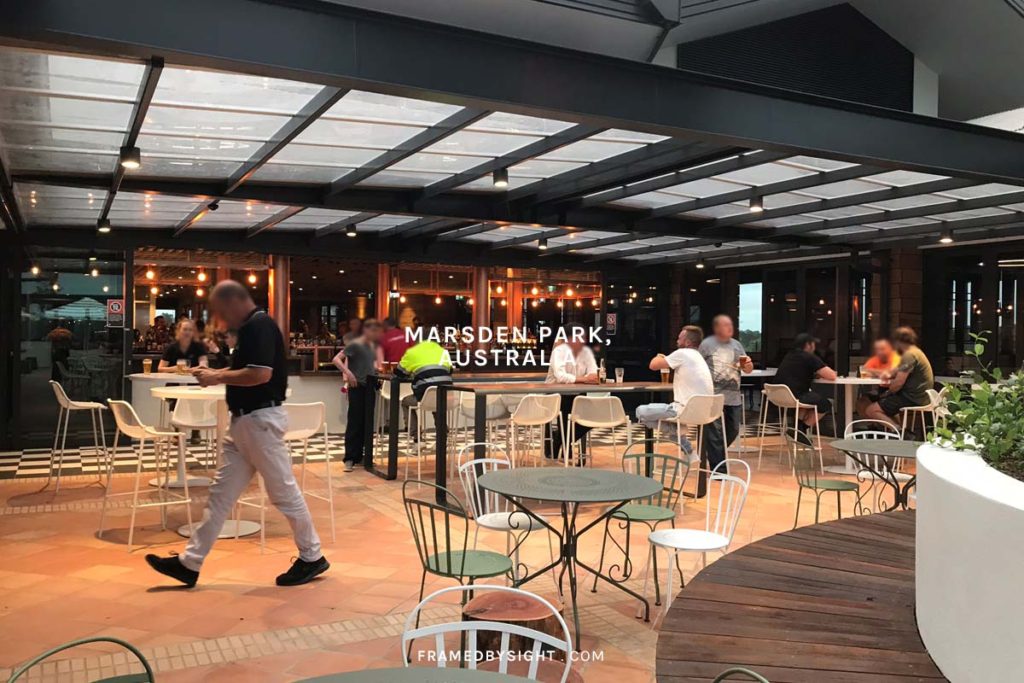 Towards the back of the venue is the Terrace, which is mainly an outdoor beer garden inclusive of both an undercover and outdoor sporting lounge area with giant TVs for live sport screenings and adjoins the indoor Public House Bar. A TAB and gaming area is also scheduled to open in May 2019.
For those after a more intimate setting, there is the option to pre-book a private Cabana (additional cost) dotted around the edges of the Terrace which seats up to 10. Live music will be held here on Friday and Saturday evenings as well as Sunday afternoons.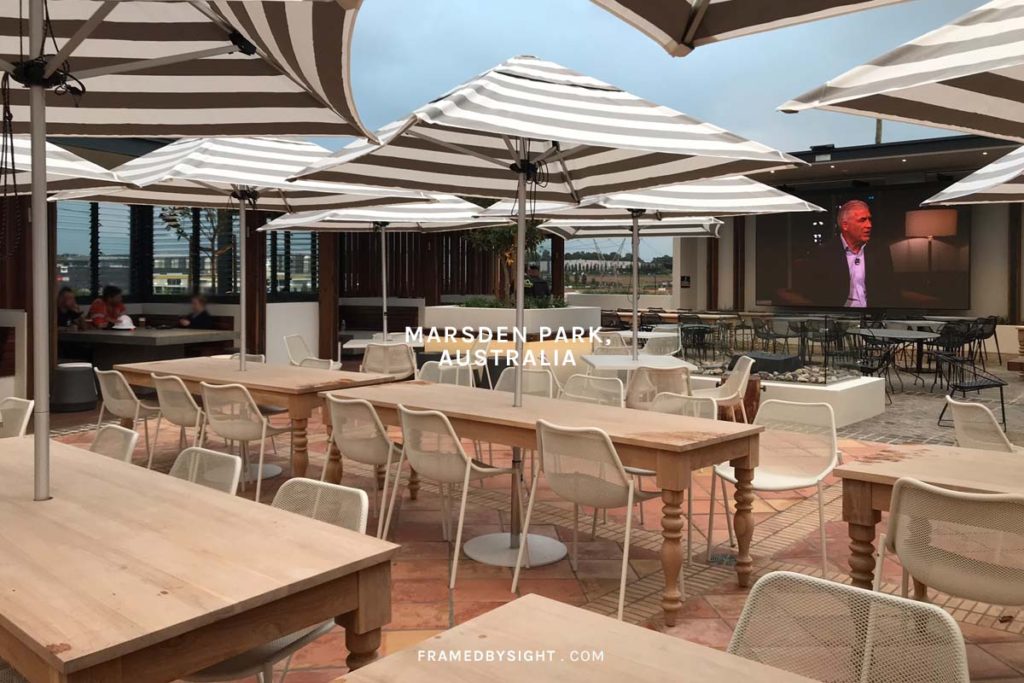 This venue is quite deceiving from street view – you wouldn't expect it to be as large as it is, but with a capacity of over 1,000 seats, you can honestly choose a different dining area each visit and the atmosphere changes each time.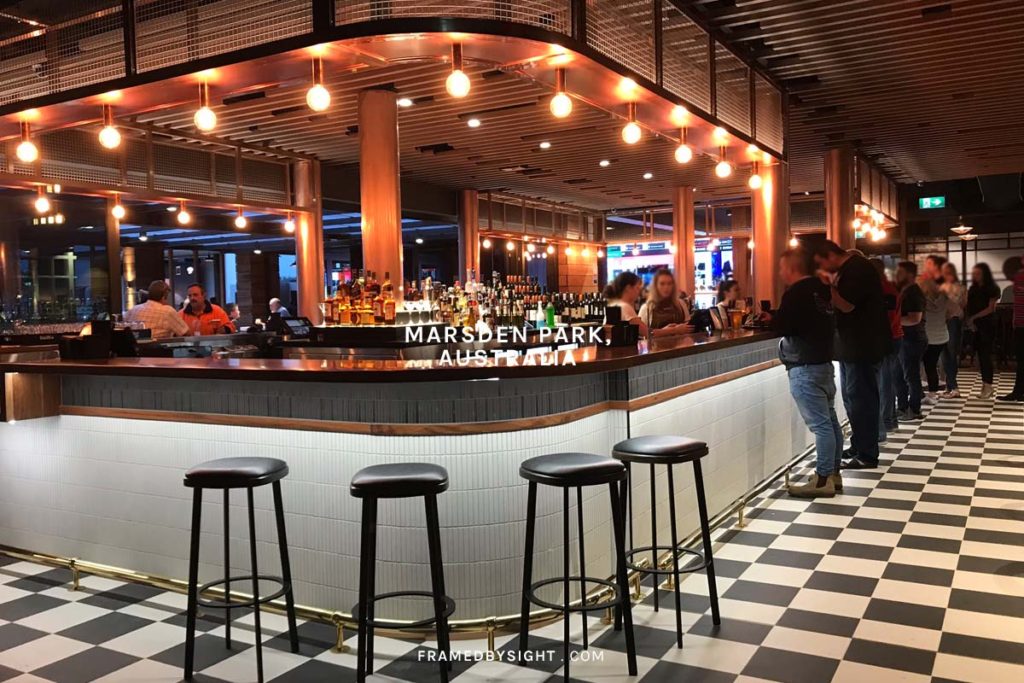 We dined in the Parlour which has the choice of booth seating or classic tables and chairs. All food orders are placed at the bistro and you're provided a buzzer once ready for collection. Burgers start from AU$17, hand-cut or T-bone steaks from AU$28 or other mains including fish, pastas, chicken schnitzels or share platters from AU$23 – vegetarian and gluten free options are also available. In addition to beers, other beverages include soft drinks, wines, spirits and cocktails.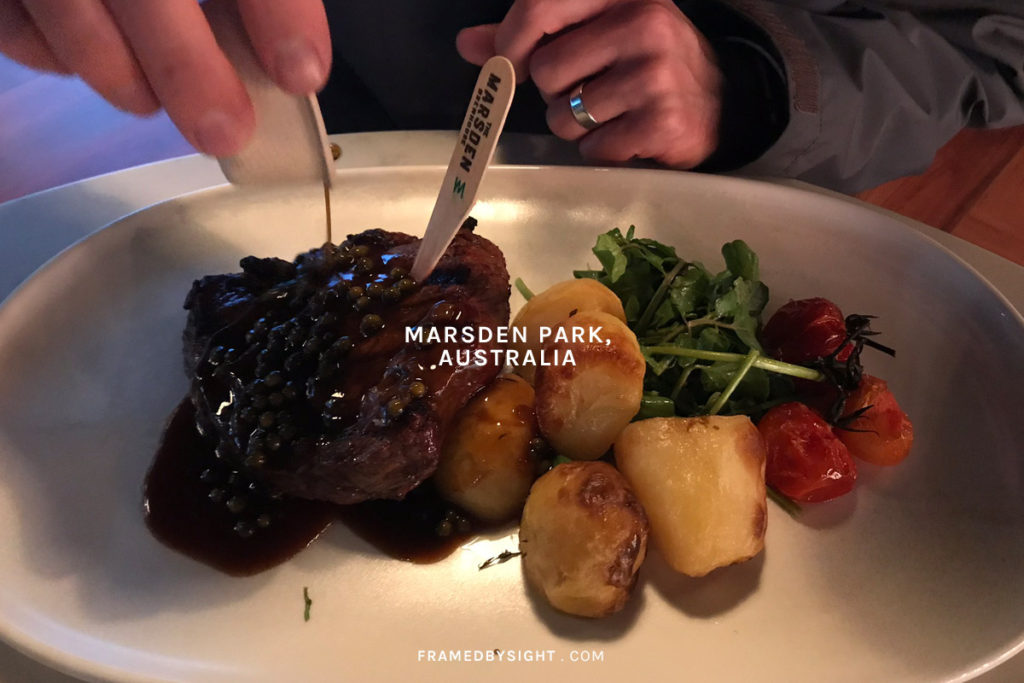 So there's one other cosy spot which I like, known as the Saloon. It adjoins the Parlour and is a semi-private lounger type- seating area with a visible room divider between. Think leather couches, comfy chairs and a toasty fireplace in the centre. This is my type of Friday night – beer in hand, bite-sized bar snacks and great conversation flowing with a group of friends.
And if you thought this venue wasn't big enough, there's also an upstairs function area on the second floor, perfect for a conference, wedding perhaps, or even your next corporate event. The main function room can cater for up to 300 seated guests, with the option to divide the room into smaller sizes if needed. You could hold your birthday, baby shower or even group high-tea here and choose from roving canapes, boards and platters, set menus, or share-plated banquets – the choices are endless.
In the coming years, the proposed Marsden Hotel will be neighbouring The Marsden Brewhouse. The development plans include a 5-storey, 24-hour hotel with 123 rooms and 128 car parking spaces, currently undergoing council review.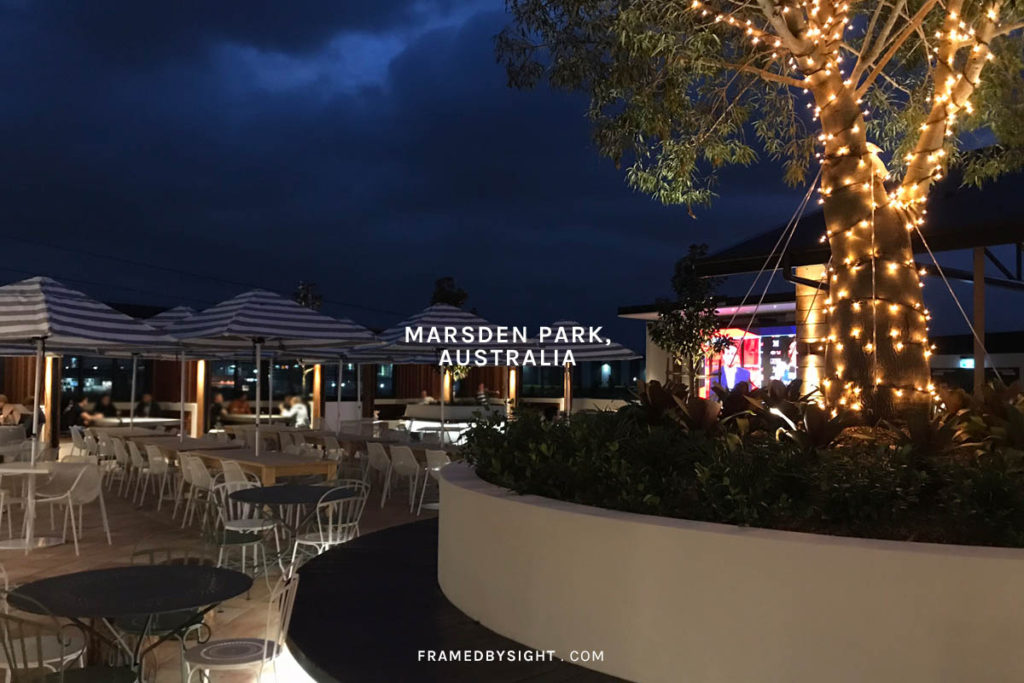 Open seven days a week, with the bistro menu available from 11am until 9pm and the pizzeria open until late on Friday and Saturdays, why not make a visit to The Marsden Brewhouse? They accept online reservations, so if you're planning to dine here with a large group, I'd recommend you book a table in advance. That said, walk-ins are also welcomed. Smart casual dress code is required, and includes sneakers and shorts.
Address
The Marsden Brewhouse
Corner of Hawthorne Avenue and Richmond Road, Marsden Park, New South Wales, Australia 2765
110