As we were driving through Sydney's Central Coast, we found the perfect dog friendly cafe to stop and have lunch at, with the added bonus of amazing beach views all around. Cove Cafe – I'm in love!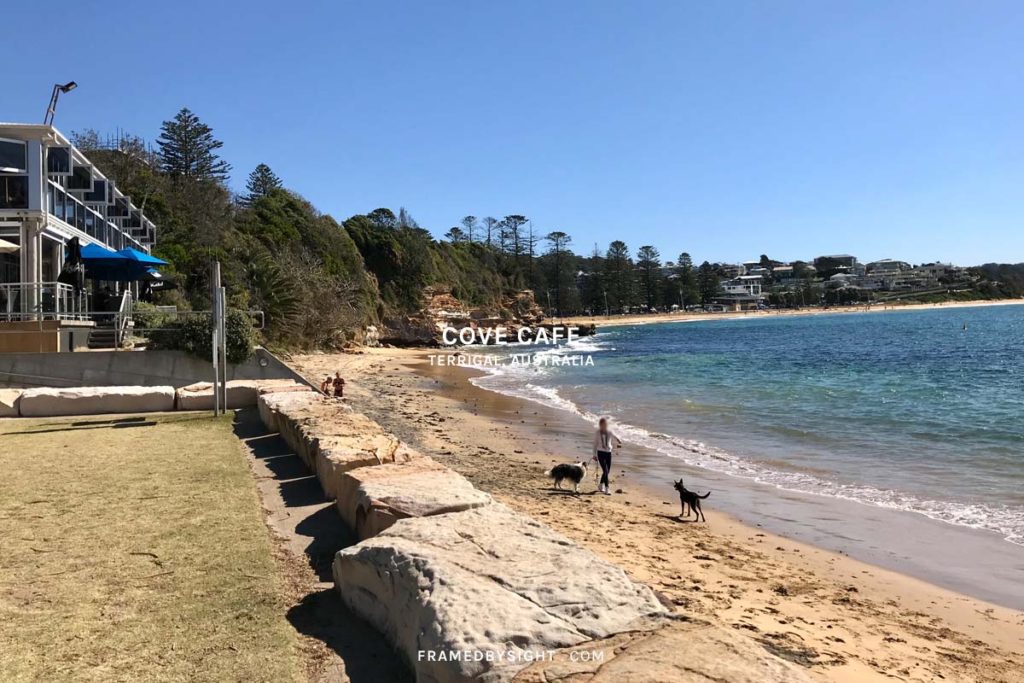 Nothing beats waterfront dining and better yet, listening to the gentle ocean waves crashing on the shore, with endless water views glistening under the sun.
Parking was easy to find – the local car park was situated right next to the Cove Cafe side entry. We followed a handful of stairs towards the signed footpath, and as soon as you turned the corner, you knew you've come to the right place to dine at.. the views are absolutely epic.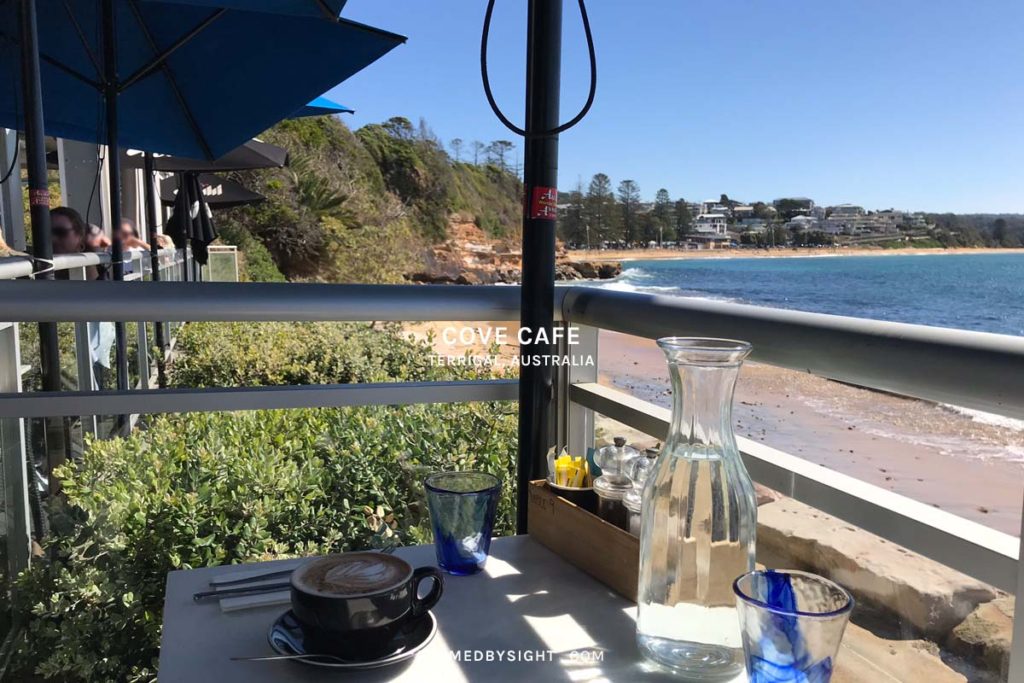 We were seated fairly quickly with our dog, tucked near some steps adjoining the beach. It was a good spot for us actually as our pooch was getting #fomo at the other dogs playing near by and he wanted to join in. It was a great spot to sit at – an easy exit from the cafe without having to walk past the other diners frequently when our boy wanted to stretch his legs.
From what I understand, the entire outdoor verandah is dog friendly, so there's plenty of space to sit outside with the pooch.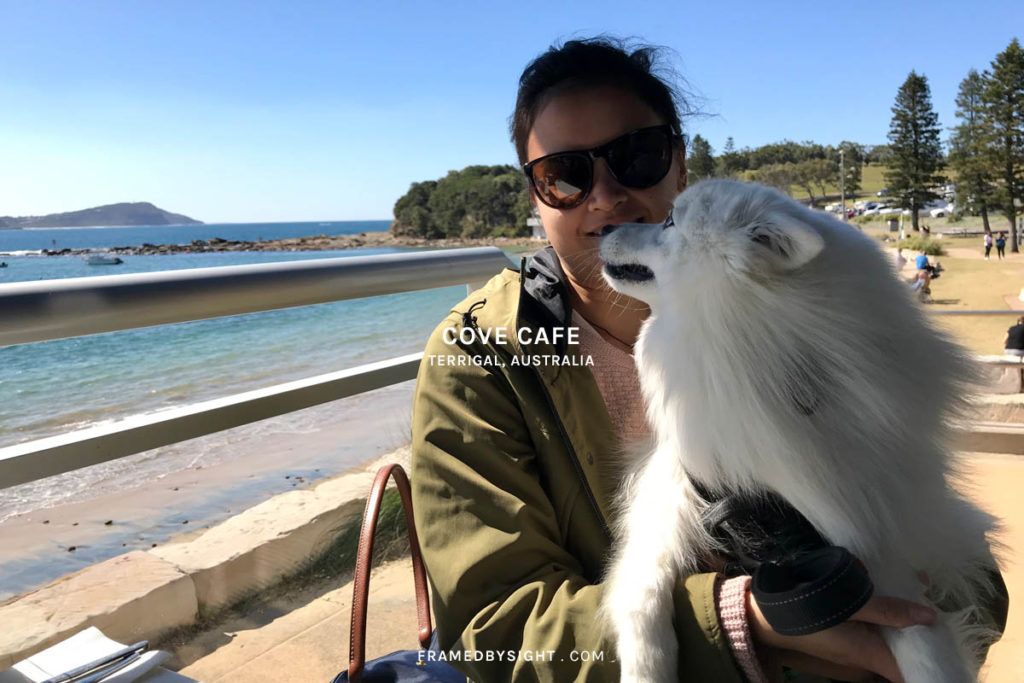 Perusing the Cove Cafe menu, I noticed a number of options included locally sourced fresh produce and ingredients. The staff were attentive and prompt to take our order, and even though we had our dog with us, they made us feel welcome throughout.
Australian Barramundi (AU$31)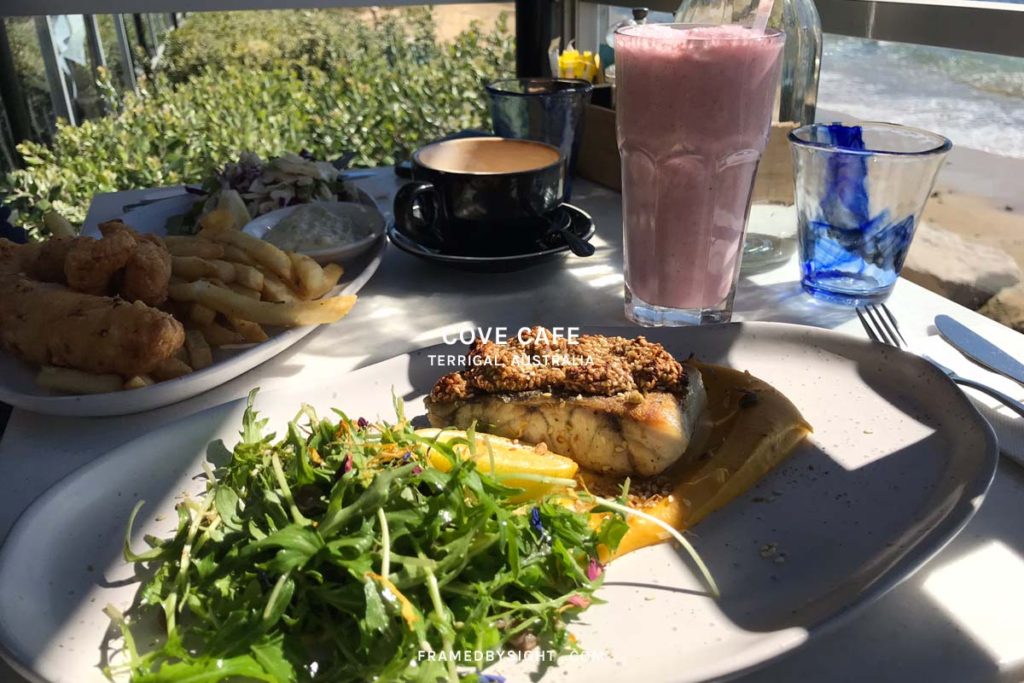 Fish & Chips (AU$25.50)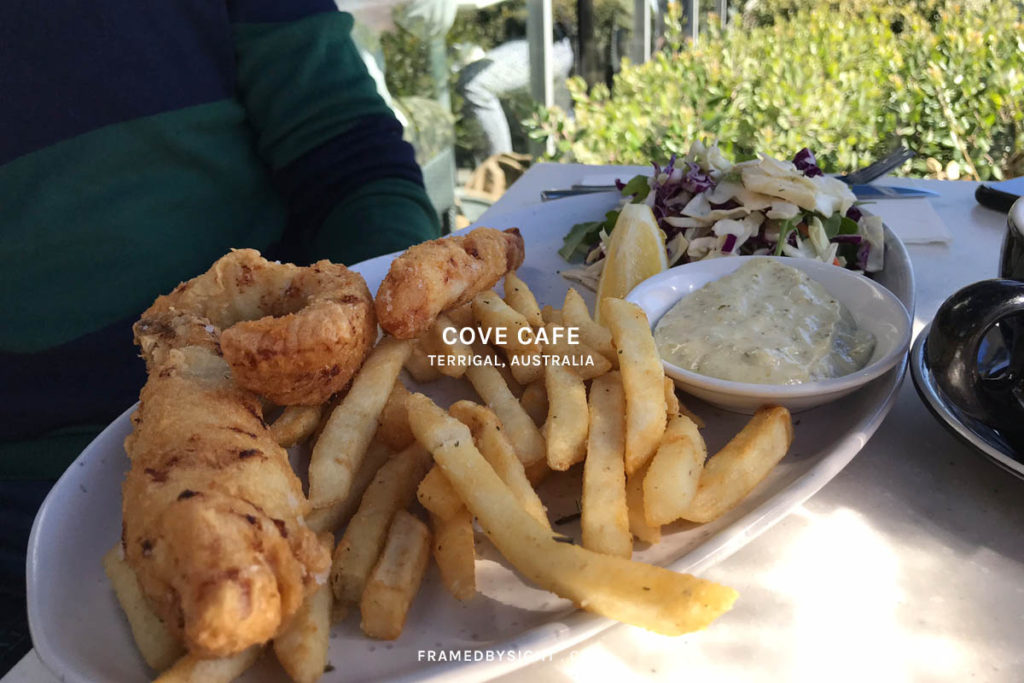 Expect spectacular coastal scenery of The Haven area – you won't be disappointed when you pop by the Cove Cafe, even if it's just for a coffee or an afternoon beverage. Open daily from 7am to 3pm, and as a licenced venue, offering an extended drinks menu until 4pm – a visit to the Cove Cafe is a must!
Address
The Haven, Terrigal Esplanade, Terrigal, New South Wales, Australia 2260 (in the Central Coast region)
21