Most times you get good service (which is what you'd expect these days), and other times you experience better than excellent service – which I personally feel deserves positive feedback for other people to see and read. What drew me to making my first ever order with City Country Pets and Supplies in Sydney, was that I was looking for Yummi Pet Products online and noticed they sell this brand.. and what I needed was in stock.
Yummi pet products are not common dog treats available in all mainstream pet stores or online. There's only a handful of suppliers that stock this brand, and since my boy Kenji has a sensitive tummy at times, I haven't strayed far from their products as I've found their treats suits him well.
What I also love, is that Yummi Pet Products are an Australian owned and operated company, so with every purchase decision I make, I try supporting Australian businesses where I can.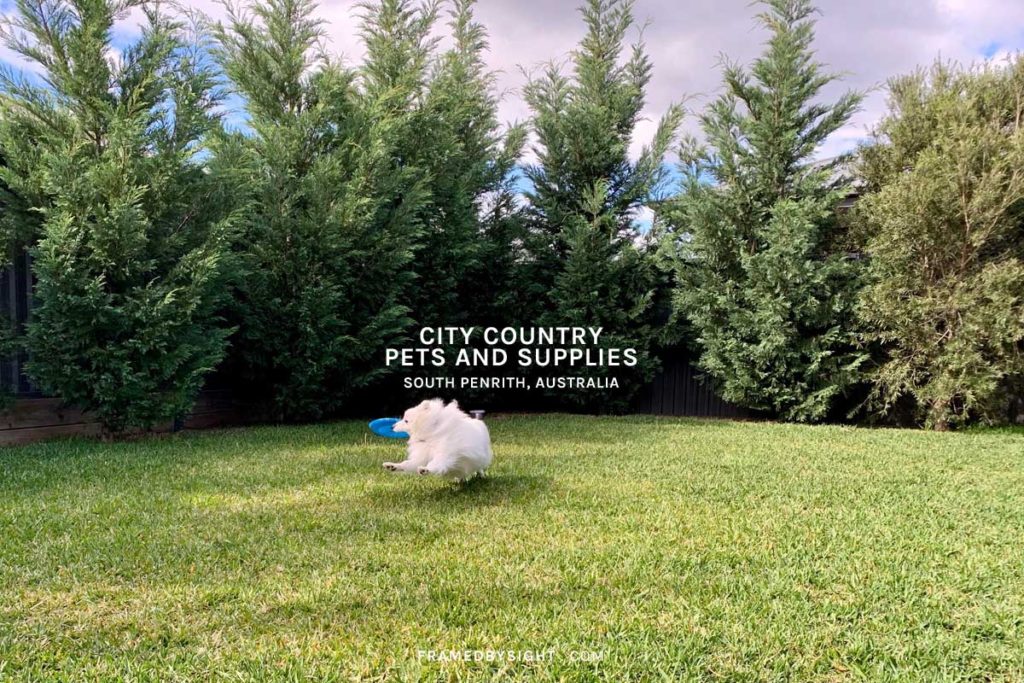 And that's where City Country Pets and Supplies also play their part. I'm going to confess, I had never heard of their business before finding them online, so I did a quick search and at the time of writing this post, I saw they had an average Google rating of 4.4-stars (out of 5) by more than 60+ reviews, and the last review was only made 3-weeks ago. I then thought, they must be legitimate, so why not give them a go.
After placing my order online, delivery arrived within only a handful of days. In addition to my order, in the box there was a small note thanking us for supporting their small business, and secondly a free Yummi frisbee. I know this might not mean much to people, but sometimes these small gestures make you smile.
That said, guess who loved his new toy? Kenji has a bunch of ropes and we have never bought him a frisbee before. He breaks toys (literally) and chews through things quite quickly, so ropes have always been our go-to. Well, after he learnt that the frisbee floats through the air, he laid full claim to it. He even grizzled when I tried to pick it up off the grass to throw it again.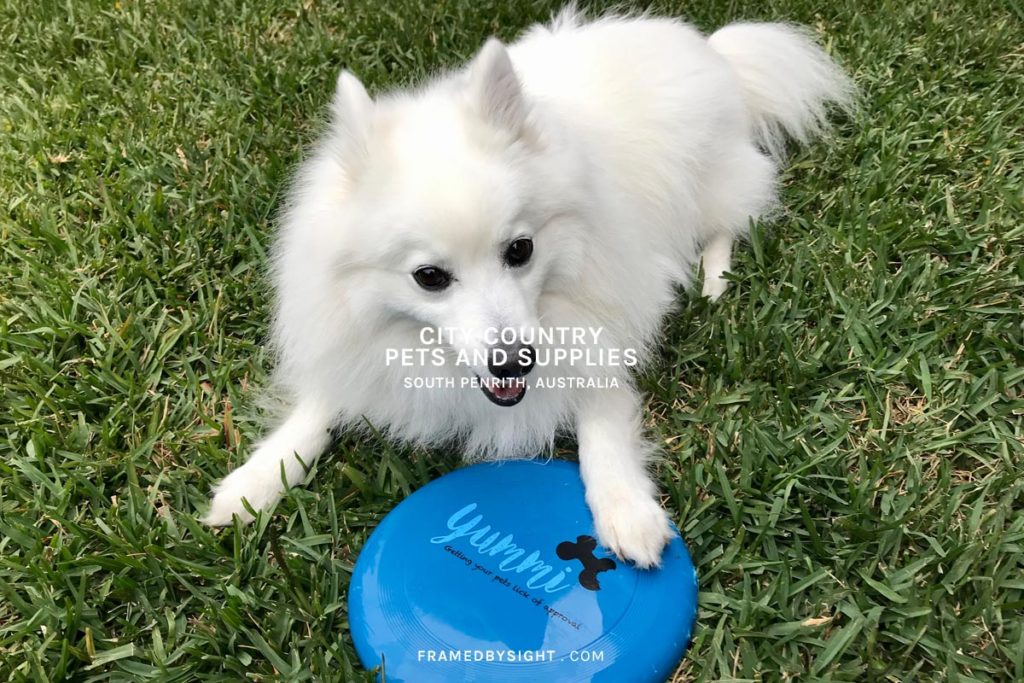 If you're looking to buy Yummi Pet Products or purchase from a decent pet food supplier online in Australia, I'd highly recommend shopping at City Country Pets and Supplies. They stock products like Yummi Pet Dried Chicken Necks, Yummi Pet Diced Chicken Bits, and Cheeky Mutt Training Treats Fishy Bits, in addition to having an extensive product pet range suitable for dogs, cats, fish, birds, reptiles and other small animals.
Expect excellent service, speedy shipping and an overall positive customer experience. Thank you to the person that packed my order before it was sent, it was much appreciated and Kenji loved his new toy.
Address
56-60 Preston Street, South Penrith, New South Wales, Australia 2750
3