Baked and Co. you had me at free delivery for all orders over AU$35 and, I could order online too. I actually didn't believe your offer as I live in Sydney's north-west and 9/10 times, I live too far from the CBD to ever be eligible. But.. I zoomed in on your delivery zone map and I couldn't believe my luck.
Having been homebound since mid-March and only really leaving the house to do groceries, what's more when tasty, fresh pastries can be delivered to your door?
We've all had a whirlwind of weeks, emotions have been running high for some (including me) and so it's time for an ISO patisserie day here at home – "celebrating our month long WFH-cation".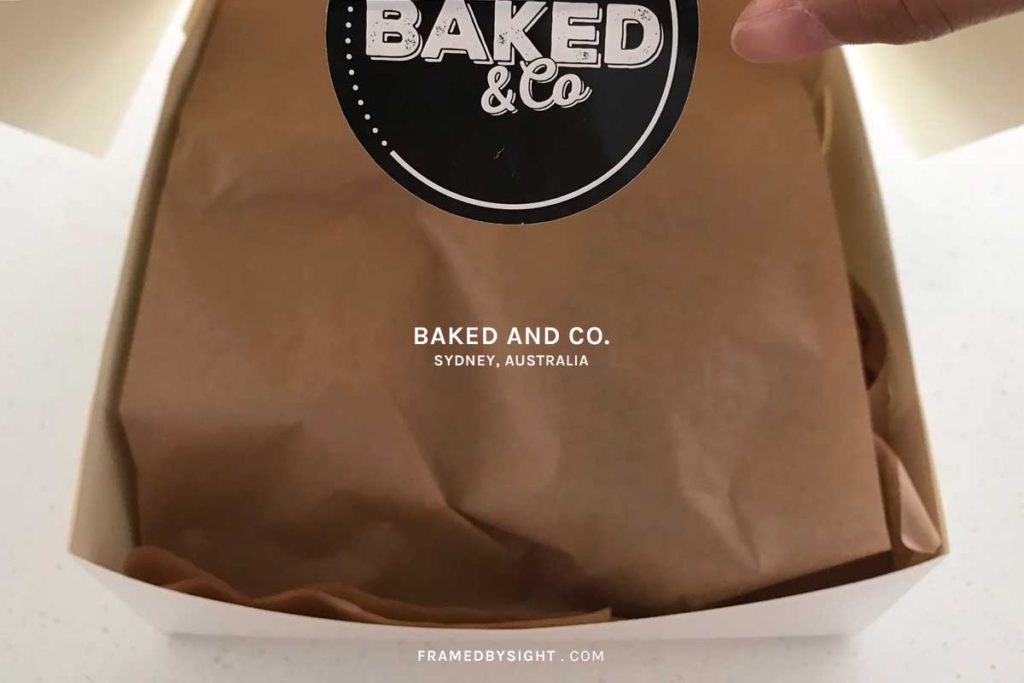 I've never tried Baked and Co. before today, but I now too attest to the glowing feedback and responsiveness from their Facebook page.
With so much choice on their website, I'd suggest to start easy and go straight in for the Delicious Pastry Box of 10 (AU$45). A mixture of freshly baked croissants, tarts, danishes and buns. That said, there's quite a lot in this box – enough to share between 4-5 people – so if it's too much, choose a handful of individual pastries, a fresh loaf and maybe some bagels in lieu.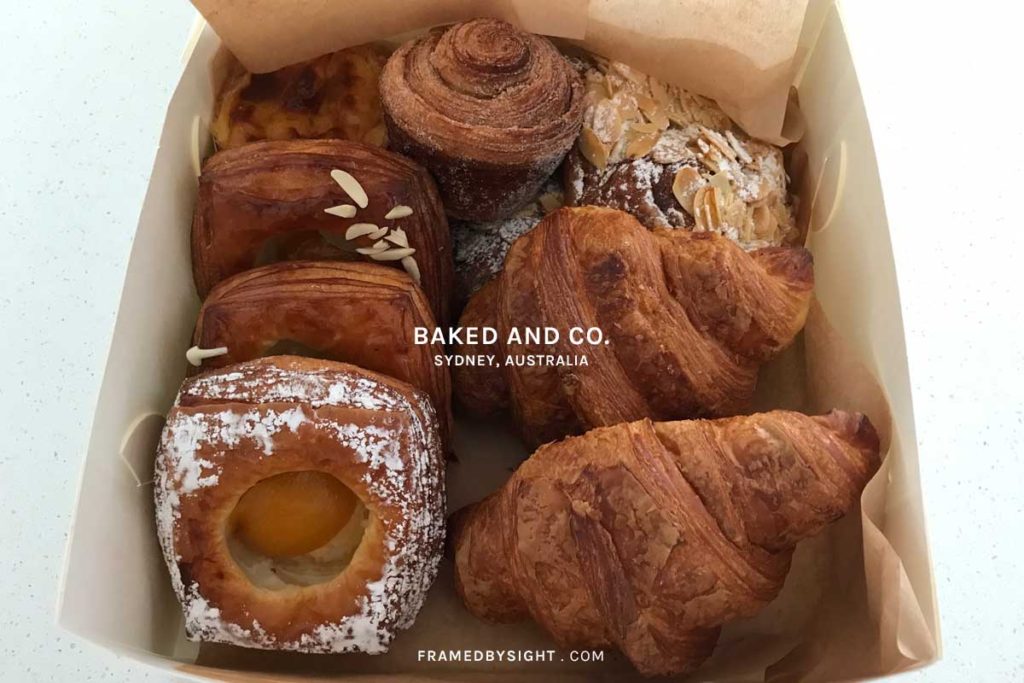 I did request for one swap in this box and that was for an additional tart instead of a danish. Why you ask? Because I don't eat cherries (i.e. sour cherry danish) and everyone was raving about their tarts on Facebook.
If those tarts were so good and I only had one, my husband and I would be at war with each other on who would get to eat it – as we're not good sharers when it comes to food.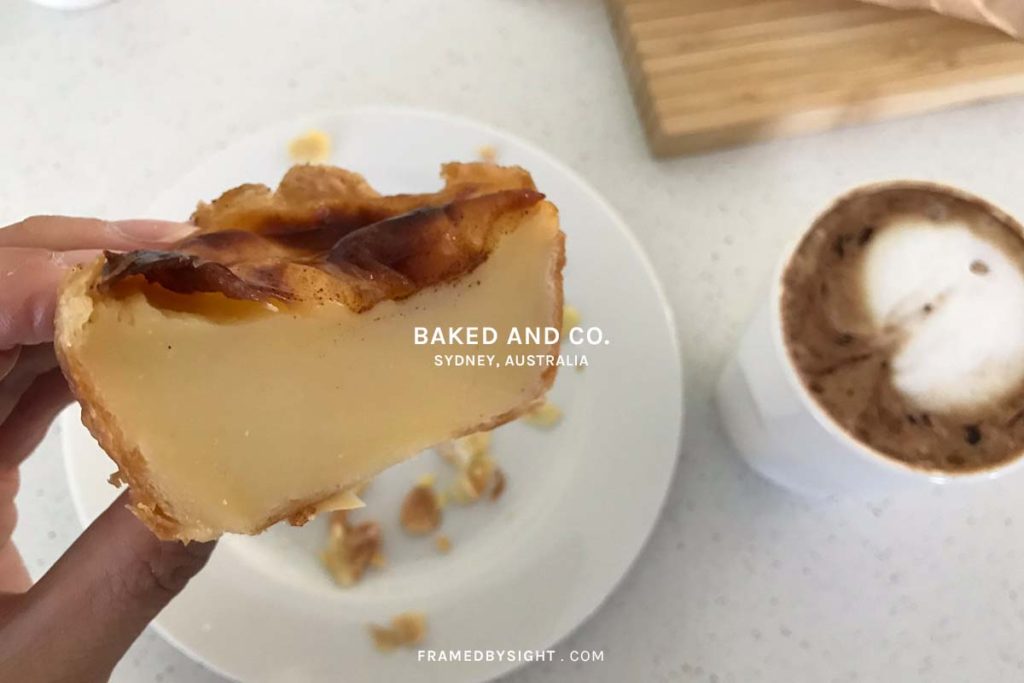 Worth the swap for the extra tart? Absolutely. If you enjoy a flaky crust on the outer with a creamy, egg centre and a golden brown, blistered top.. you're on to a winner.
Their croissants are so soft and you know they've been made fresh too, that buttery texture is ready to melt in your mouth. Ahh, and when you try the almond croissants, the golden crunchy almond flakes will fall off at every bite.. #yum #iwantmore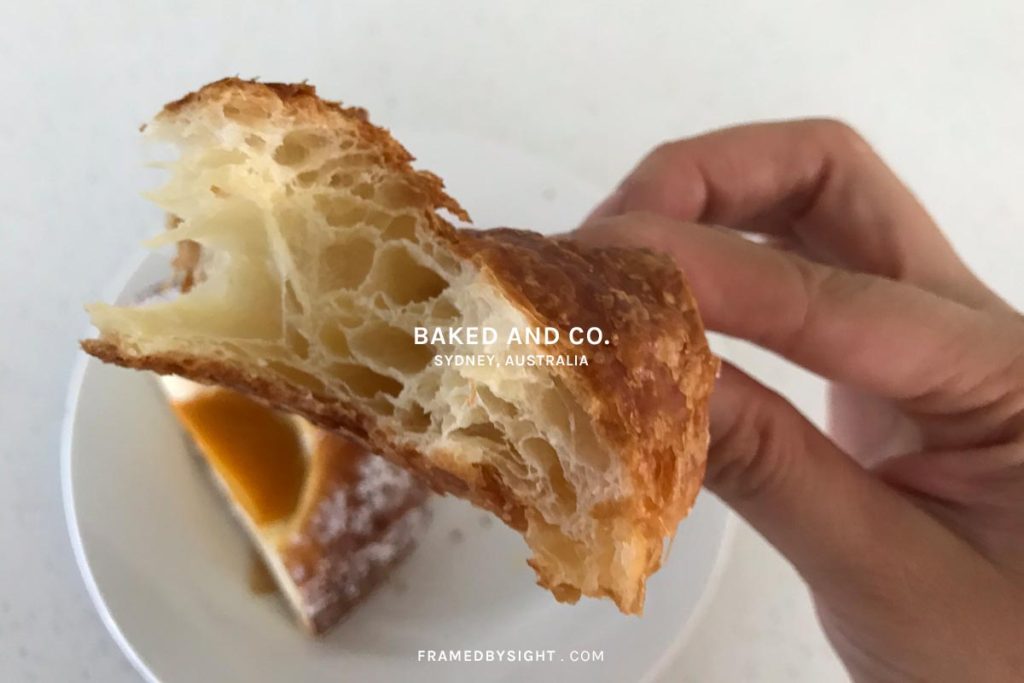 These pastries are so good, they're just like sitting in a fancy cafe with that fresh bakery smell wafting under your nose. When I opened the delivery box, I was so surprised at the quality of what I saw inside. The danishes were larger than expected too – about 10cm x 10cm (somewhat the size of a small mobile phone).
My isolation "diet" is all but over – the kitchen is my favourite worst enemy. I've actually succumbed to ordering an indoor trainer for my bike since all the parks are closed (and I'm not confident enough to ride on the road).. and now I've discovered Baked and Co. who delivers to my home. What am I going to do?!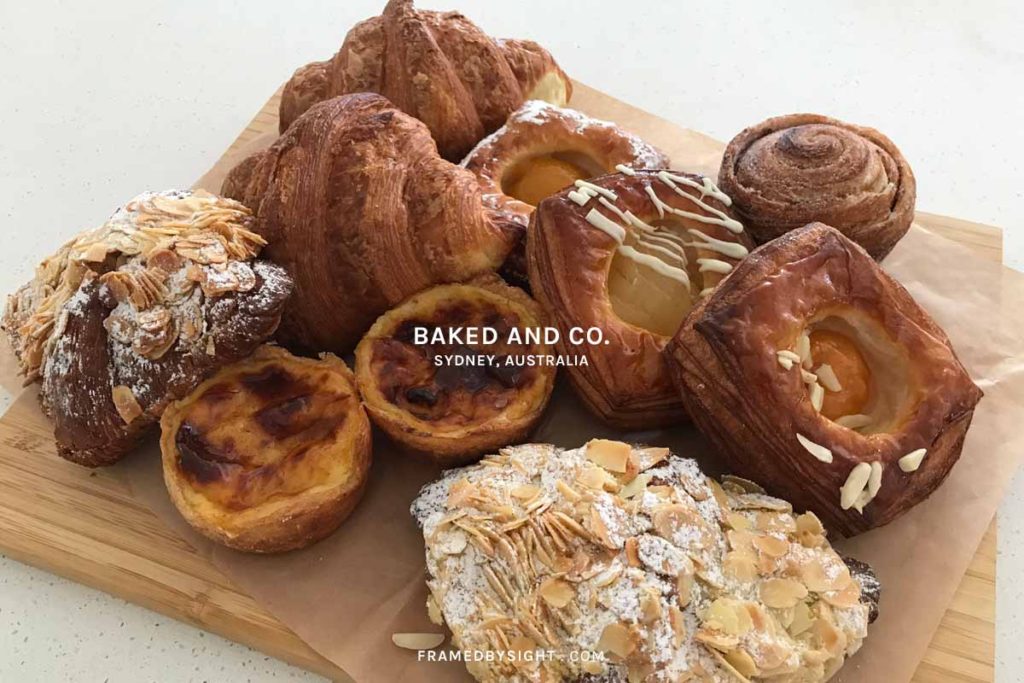 Baked and Co. offers next day delivery across most of Sydney, for purchases made before 6pm the day prior. They can deliver as far as Mona Vale, Hornsby, Kellyville, Campbelltown, Engadine and Cronulla with your baked goods arriving in a sturdy box. Their deliveries start from 5am, so if you live in an apartment, do keep this in mind as they'll need access to drop them off.
I personally love supporting new businesses, admire people who are able to get behind an idea and make things happen. I've learnt Baked and Co. have only been open since 2016 and have grown from one cafe, to now seven – well done guys.
So if you're enjoying downtime working from home, or social distancing and still in the office, order online directly from the Baked and Co. website and treat yourselves to some of their delicious baked goods. Just think artisan bread loaves, croissants, bagels, tarts, burek, doughnuts and more. #mmm #drooling #yesplease
Don't forget, if you sign up to Baked and Co.'s mailing list, as a new subscriber, you'll receive 10% off your first order.
Address (Headquarters)
88 McEvoy Street, Alexandria, New South Wales, Australia 2015
Baked and Co. cafe locations in Alexandria, Circular Quay, Wetherill Park, Liverpool, Merrylands, Eastern Creek and Burwood.
40