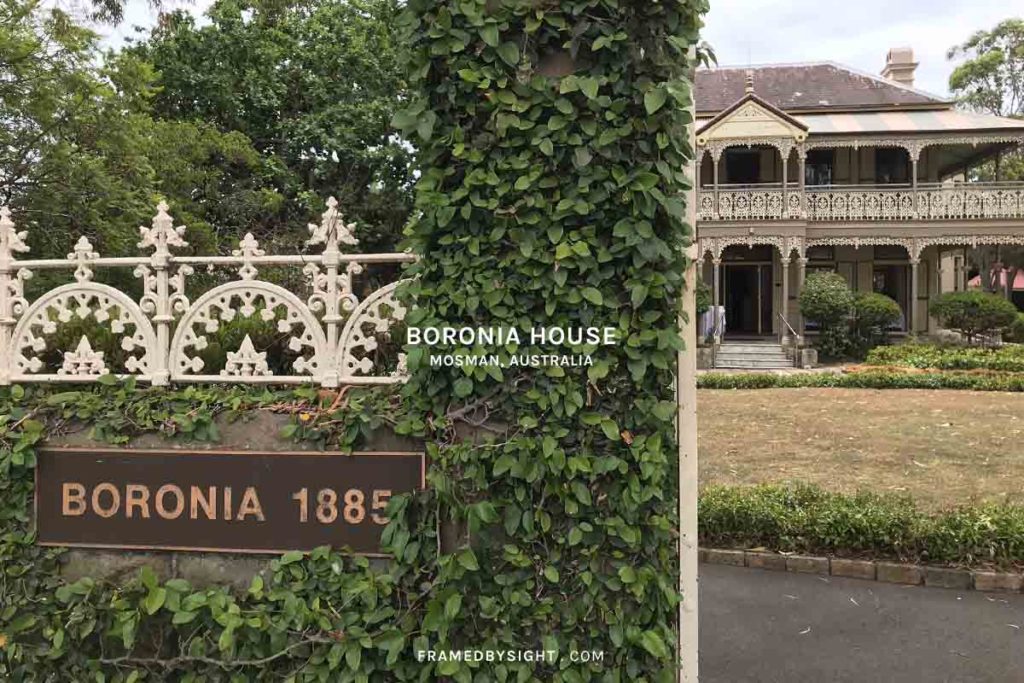 Step into the beautiful Boronia House, a Victorian heritage mansion located in the leafy suburbs of Mosman. Once a former residence, this home has since transformed into a beautiful high tea restaurant and function centre – perfect for weddings, engagements, birthday celebrations, baby showers and more.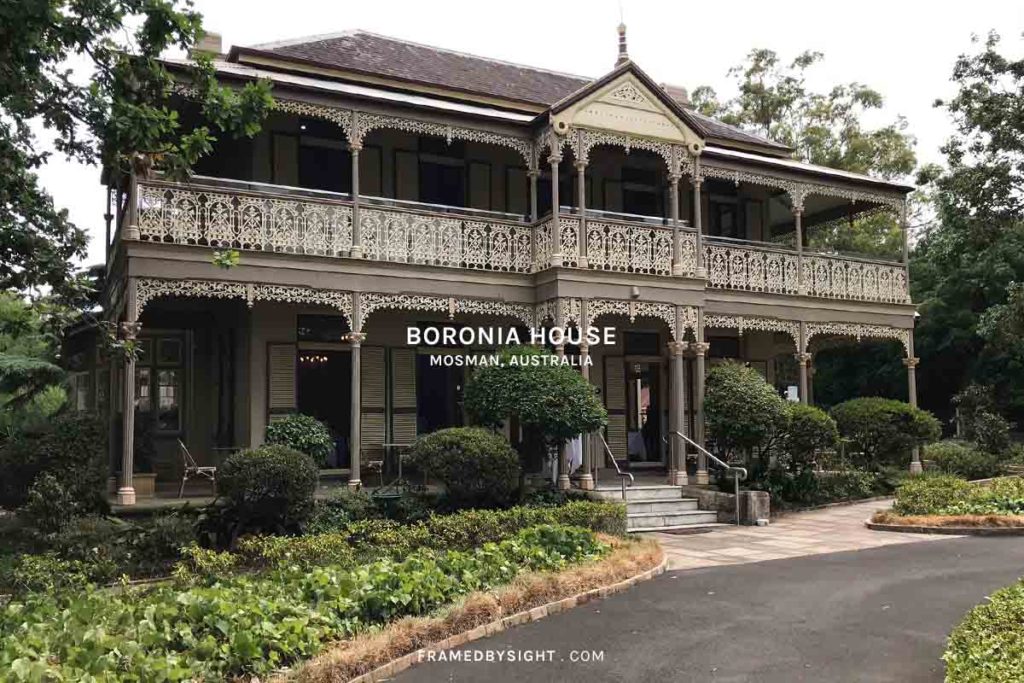 What a gorgeous find. From the moment you arrive, you'll notice the manicured gardens and grandeur appearance of this venue – it feels very classic and elegant throughout.
That said, parking can be limited (with a handful of spots available at the rear of Boronia House) otherwise you won't find any directly in front due to it being located on the busy Military Road. However, you should be able to secure parking on a nearby street and walk to the restaurant from there.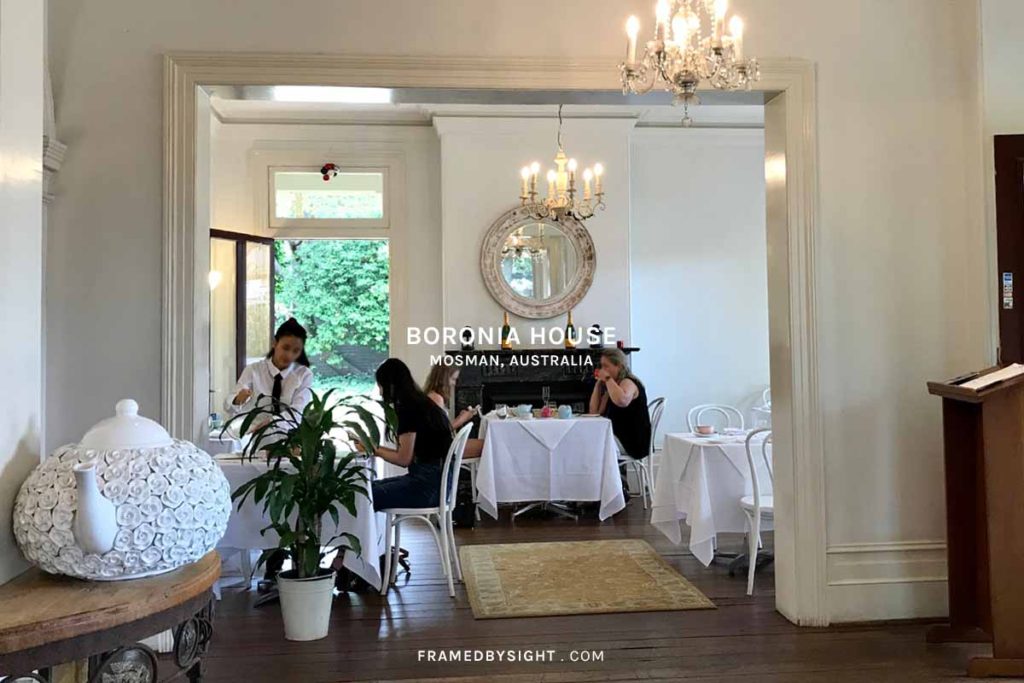 Upon arrival, you're met by a maitre'd. I found it a little odd there's a lectern near the entrance, but the friendly warm greeting adds to the overall ambiance of the high tea experience and it's easily forgotten soon after.
We had a lovely time here, soft background music playing overhead, spacious seating and large windows filled with natural lighting throughout.
The table settings and beautiful cups and saucers, is as you'd expect to experience at a cosy high tea venue. You have the choice of T2 Tea or an espresso coffee or the option to pay a little extra for a glass of bubbles instead.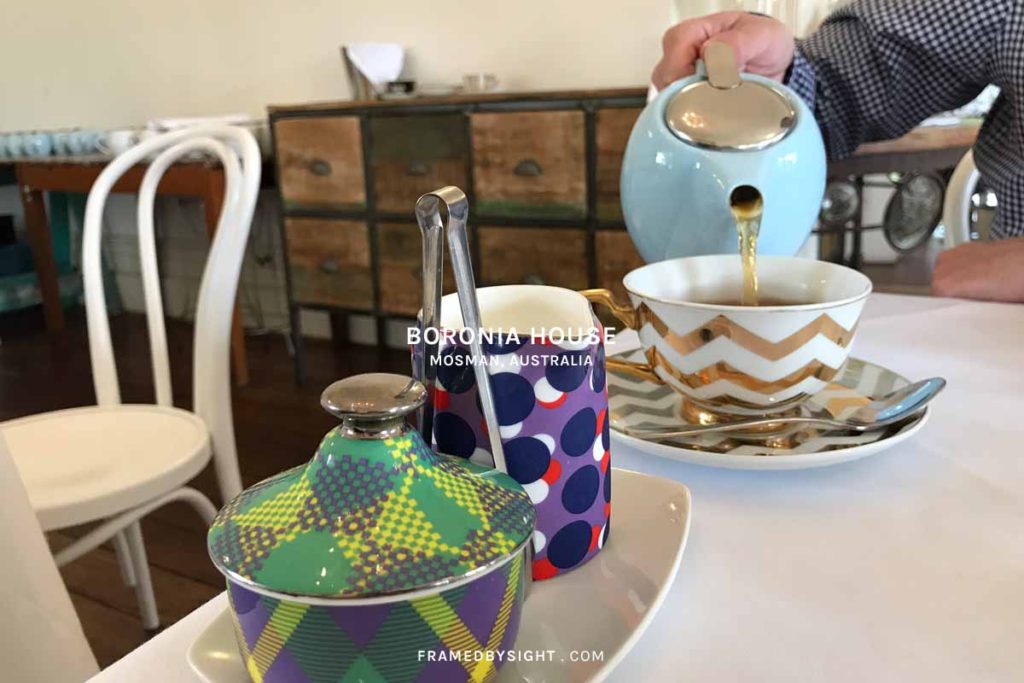 We tried the Monk Pear T2 Tea and a traditional English Breakfast. I actually liked the Monk Pear tea, so if you like sweet, fruity flavoured tea with a hint of jasmine, then this is one for you to try.
Followed by indulging in a 3-tiered stand, served with a side selection of scones, freshly whipped cream and jam. Expect carefully prepared bite-sized sandwiches, brioche sliders and wraps; fancy, well-presented vegetables; and a number of sweet desserts to finish on.
Their high tea menu regularly changes, so what you see here could be different to what you receive on the day.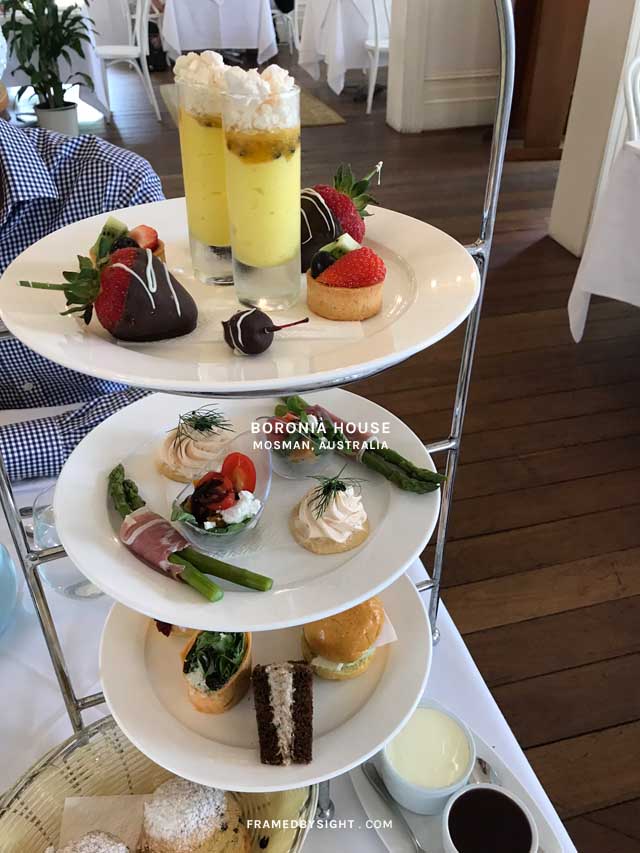 Now let's talk about these scones. I'm a big fan of scones with high tea and I must admit that these were so good. The jam and cream #mmm #yum #delish.
But can anyone help to answer this – what is the correct way to eat a scone? Jam then cream, or cream then jam? My husband and I are divided, I think it's jam then cream but I could be wrong?
By the end of it, the entire high tea was filling, so do arrive having had a light breakfast (and bring your stretchy pants too).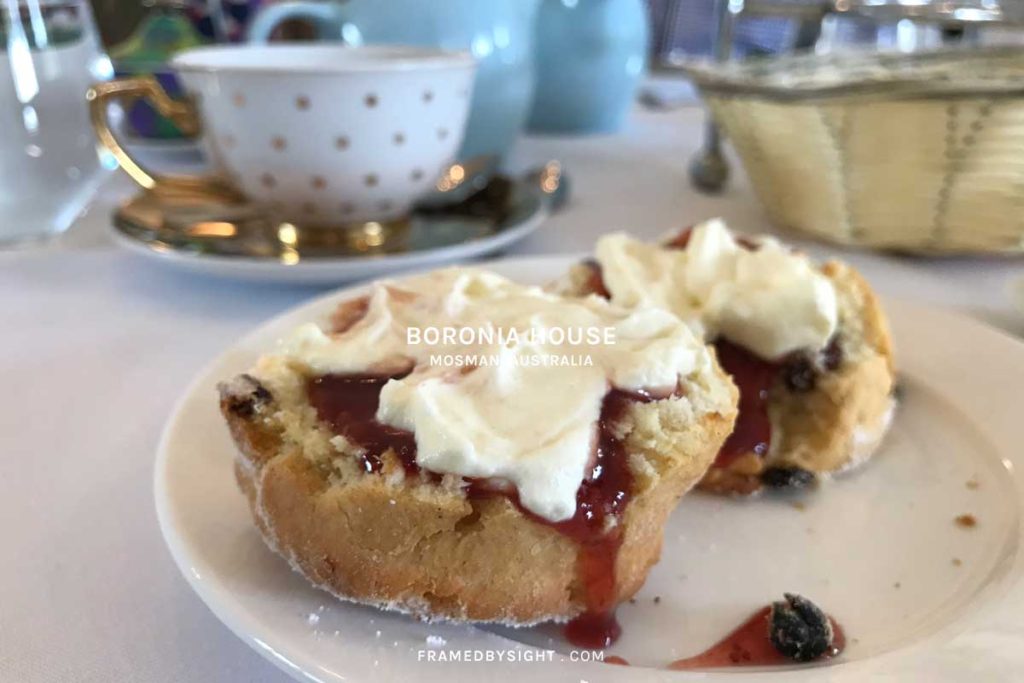 The staff here were very friendly during our visit, not intrusive and knew the right times of when to approach. We didn't feel rushed whilst dining and it was relaxing to sit and chat with no time pressures either.
Being situated on a main road, you'd expect it to be noisy from all the cars, but at Boronia House, the restaurant entrance is at least 100 metres away from the street and you hardly heard a thing seated indoors.
Overall, very happy with this high tea venue and would recommend you to pop in for a visit with family and friends too.
Address
The Boronia House Mosman
624 Military Road, Mosman, New South Wales, Australia 2088
5