One of the best waterfront restaurants I've been to is The Pantry Manly – and if you haven't dined here yet, I'd highly recommend you adding this to your foodie bucket list now. I recall stepping into the restaurant and being mesmerized for split second – those oceanfront views visible through the large glass windows – wow, wow and wow. What a spectacular sight to see on a beautiful, summers' day.
Before visiting, I checked their Google rating and at the time of writing this post, with an excellent 4.5-stars (out of 5) by more than 1,200+ reviews, this restaurant had to be a winner.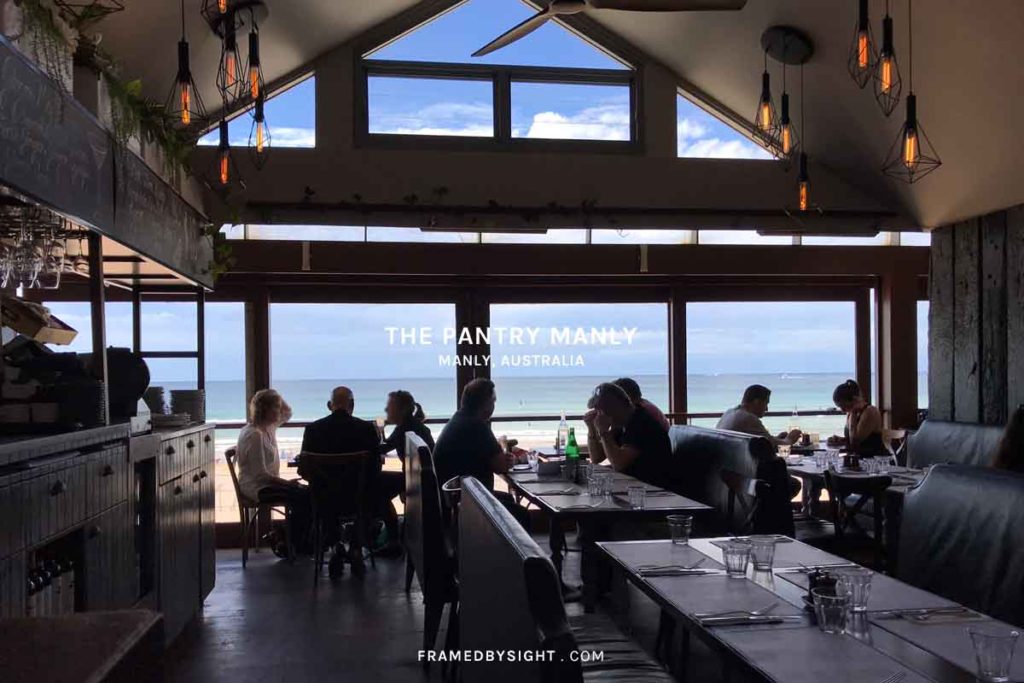 The Pantry Manly is an absolute beachfront restaurant, with sand right under the seated window bay… the view is simply stunning. It is also just a 2-minute walk from both Manly ferry wharf and The Corsco.
If you're looking for a breakfast, brunch, lunch or dinner venue, look no further as The Pantry Manly is the one to book. Their menu is vibrant and fresh, well presented and portioned accordingly, and the prices are reasonable for what you receive, especially given the location too.
We tried the crispy skin Atlantic salmon with potato mash, radish, leaf & herb salad with bearnaise sauce (AU$34)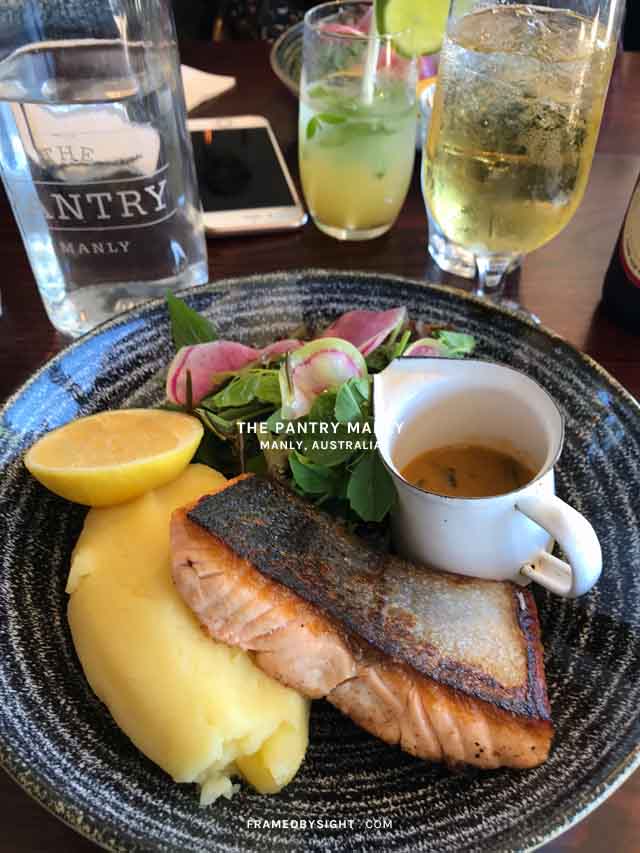 Queensland Spanner crab & king prawn spaghettini with chilli, garlic, saffron, pangritata, parmesan & mixed herbs (AU$38)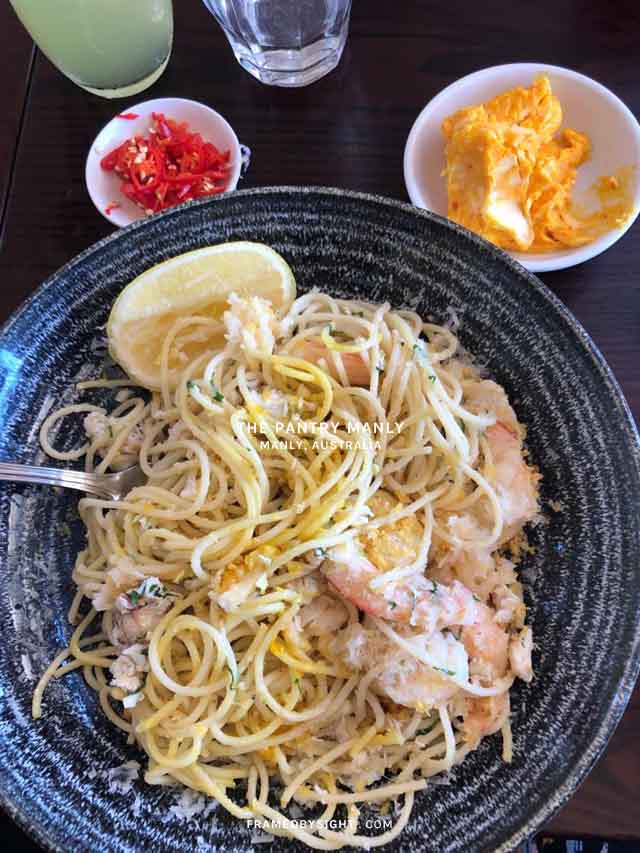 Grilled Riverina eye fillet & mushroom jus with potato dauphinoise, roasted tomatoes & baby onions (AU$42)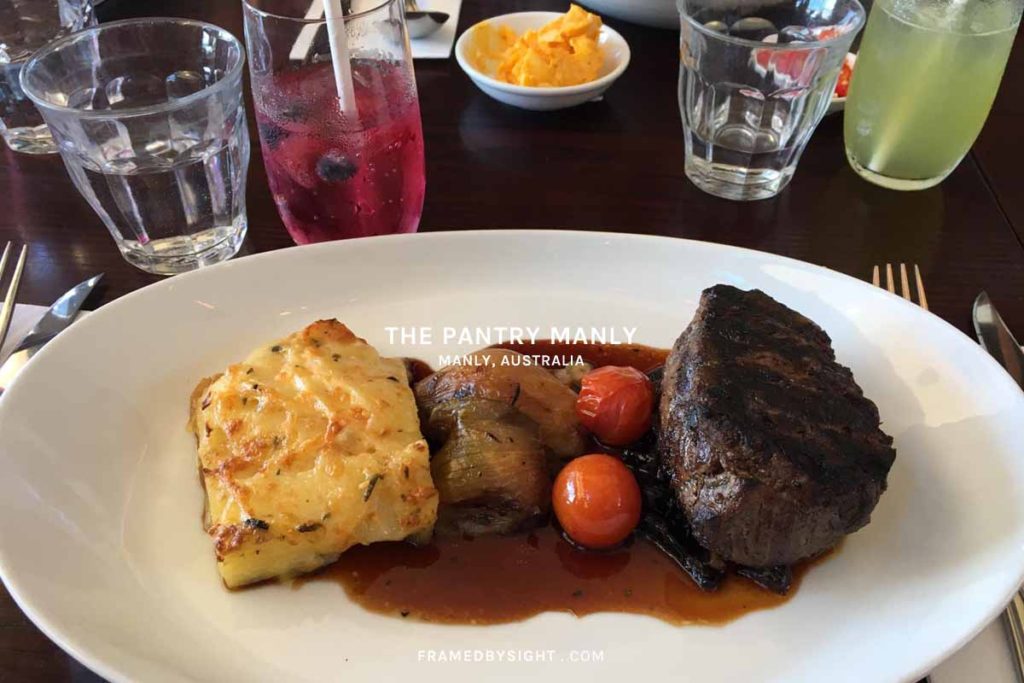 Desserts included the classic pavlova with kiwifruit, fresh berries & vanilla cream (AU$14)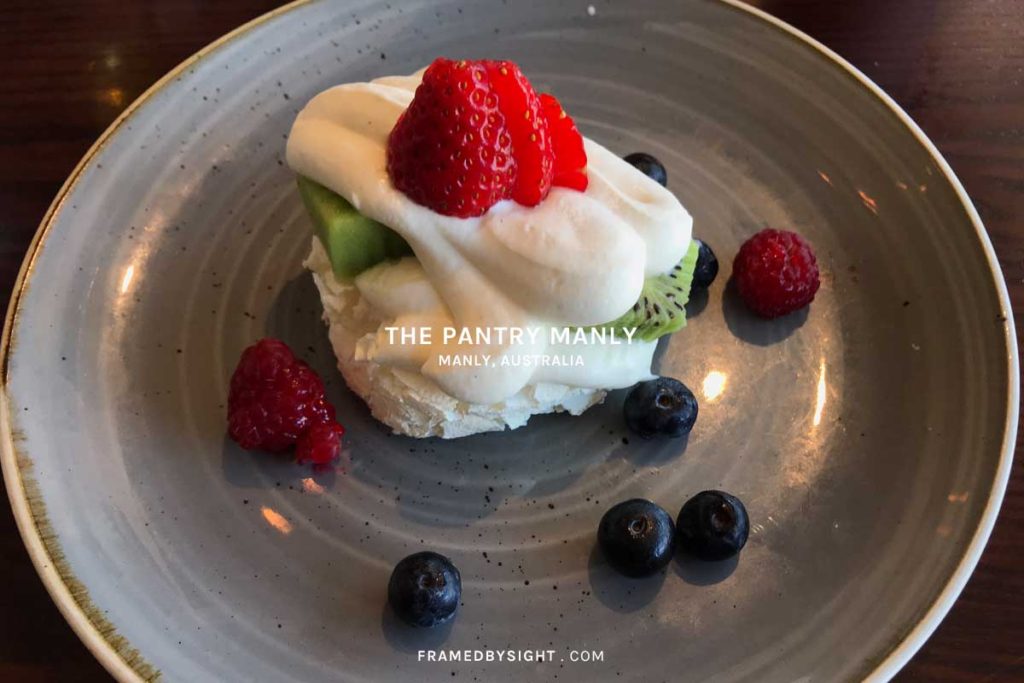 Banoffee pie, toffee slice on a biscuit base with banana & whipped cream (AU$16)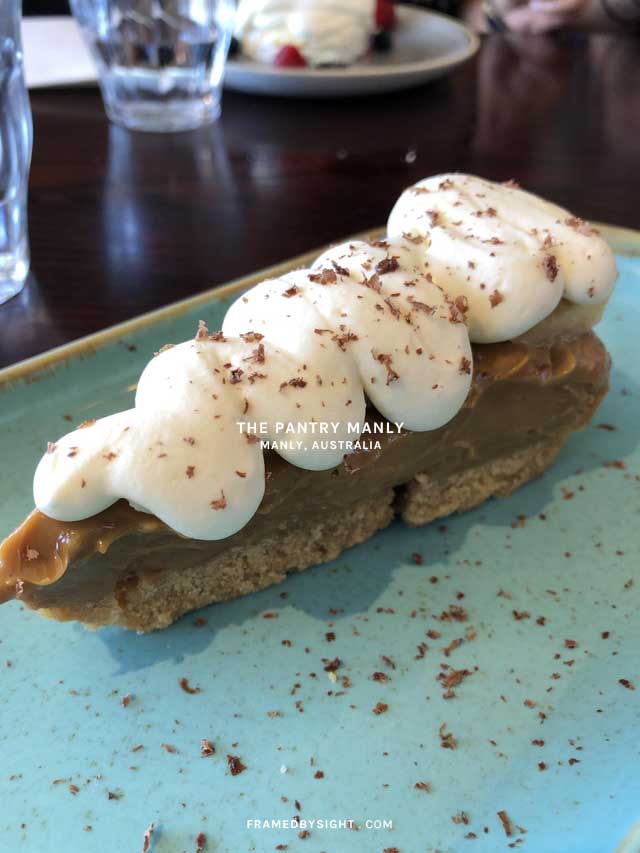 The staff here are polite and their service is excellent – nothing to fault during our visit. If you're a large group, I'd recommend booking in advance regardless of your group size (even if it's just for a table of four or six).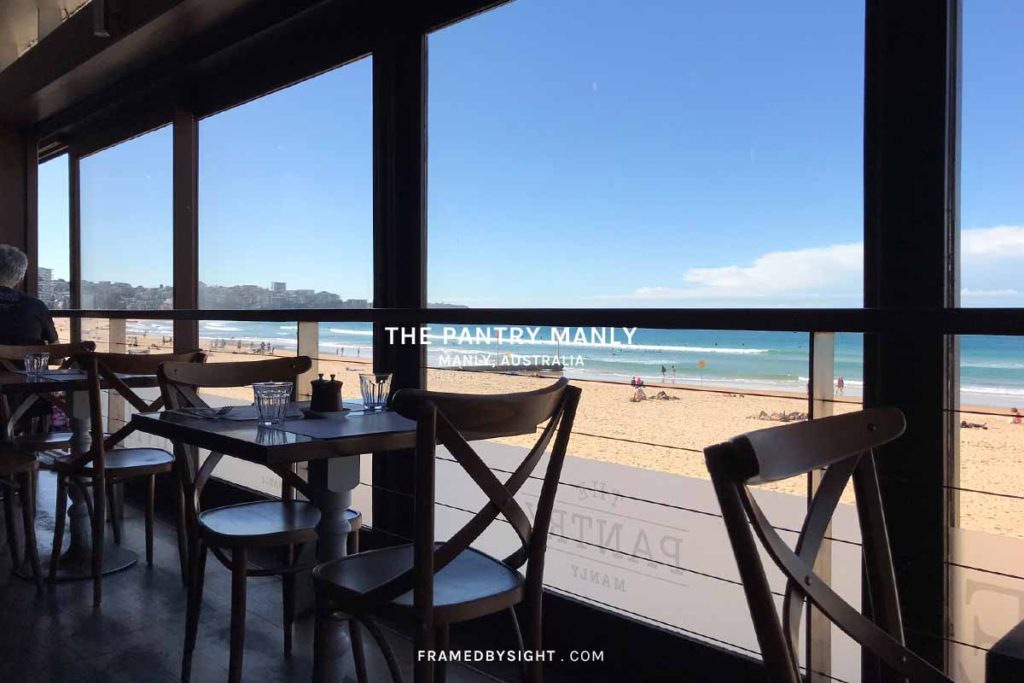 Due to the high volume of bookings, we were seated for a restricted time period of about 2.5 hours – if only they weren't so busy, we would have loved to stay on for a few more beverages.
But that said, The Pantry Manly is an excellent restaurant to dine in at, the perfect spot to get together with family and friends, or simply enjoy breakfast for one with an epic water view in-front.
Address
Ocean Promenade, North Steyne, Manly, New South Wales, Australia 2095
51