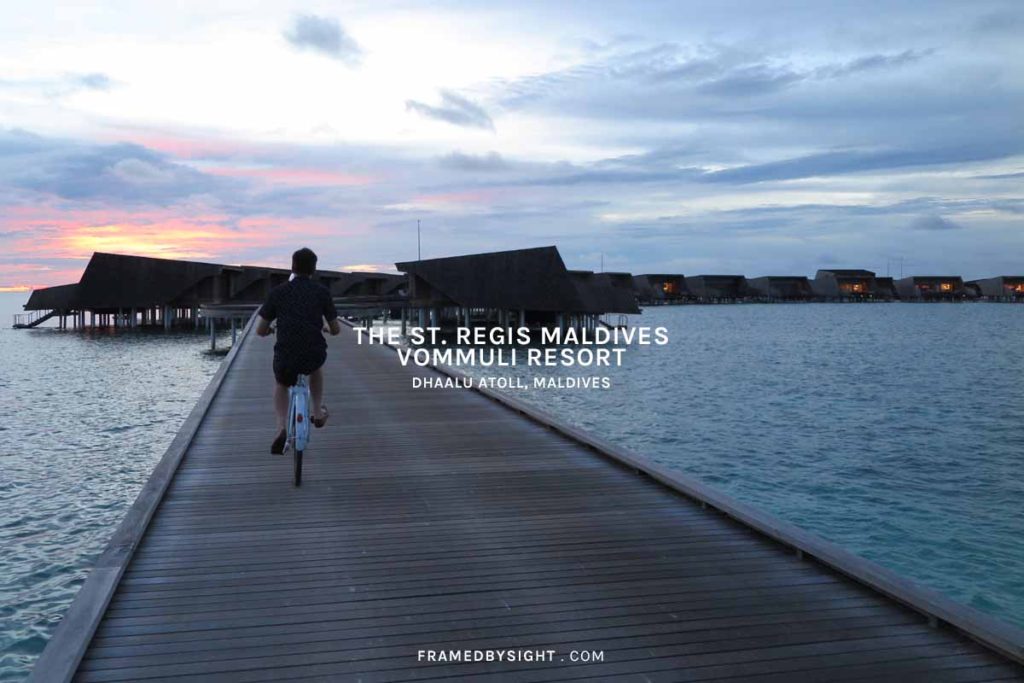 Ever dreamed of that idyllic Maldivian holiday that's forever on your wish list? One day? Maybe? If only? Well, our dreams finally came true and boy, did it live up to expectations and more. The Maldives has been on my travel bucket list forever. No real time frame as to when, but just at some point in my life I'd like to go there. After three years spent building two houses (and no overseas holiday in between), it was time to reward ourselves with the trip that we deserve and if it was to be the Maldives, then why not make the most of it.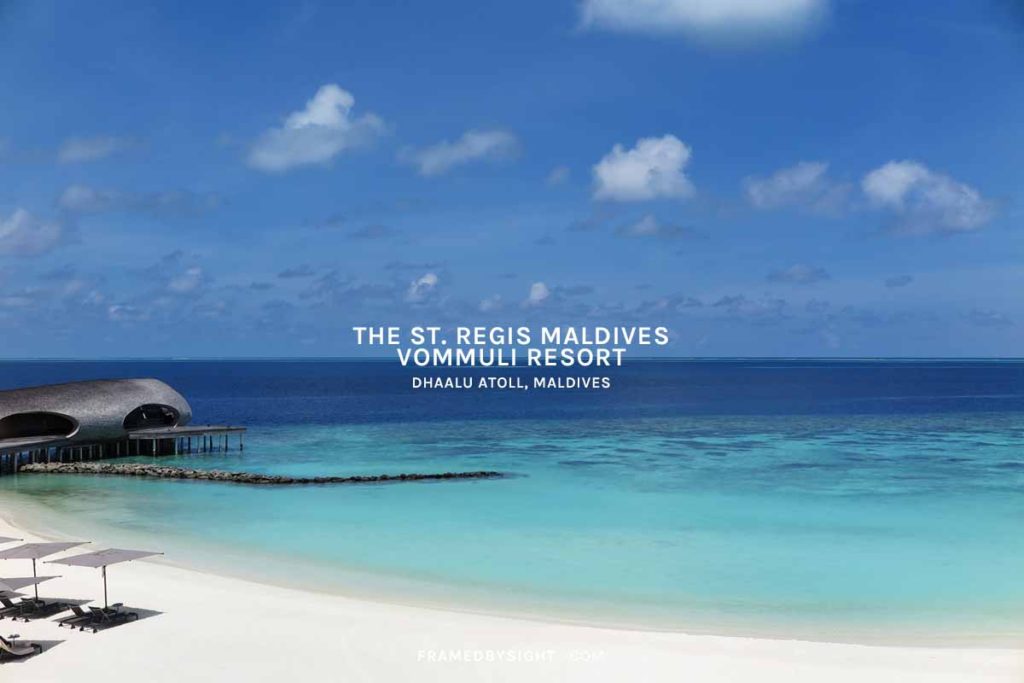 I can't even start to explain how amazing this holiday was. It was even better than the postcards and nothing that I could comprehend in my wildest dreams as being a holiday destination. Situated on a private island, with access only via a 45-minute seaplane from Male, The St. Regis Maldives Vommuli Resort is truly a magical experience.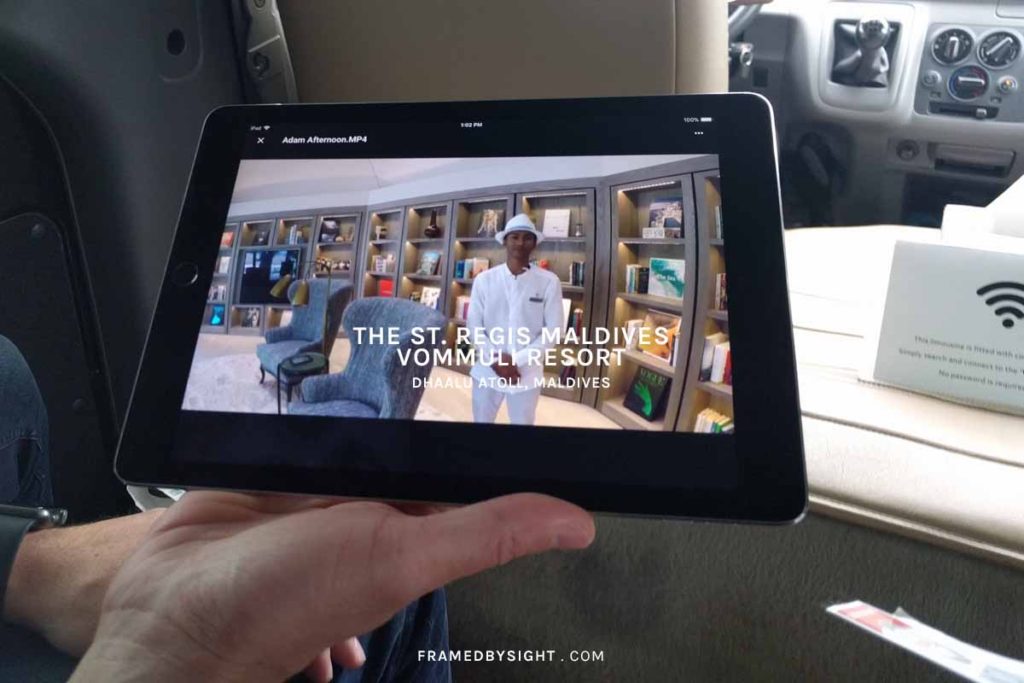 Upon arrival into Male, we were met by Shiyan who helped us check-in for our Maldivian Airways seaplane flight. Following, escorted to a St. Regis van and introduced via a pre-recorded video to our dedicated St. Regis signature butler host Adam (who we were to formally meet when we arrive at the resort). The vehicle itself is equipped with Wi-Fi and there's a pre-selection option to review the St. Regis Lounge menu prior to your arrival.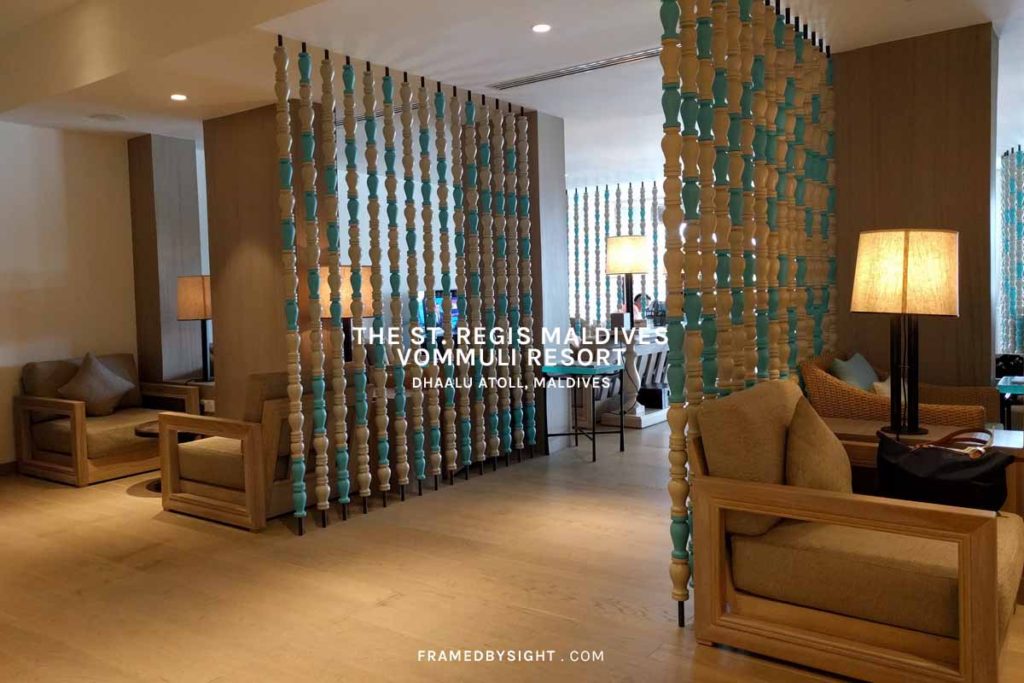 Whilst waiting for your seaplane service, you don't wait in the main airport, you're transported to the exclusive St. Regis Lounge at Male Airport which is less than a 10-minute drive away. Expect top notch service, a range of beverages and the option of a light meal whilst waiting. For most islands in the Maldives, they're usually only accessible by speed boat, turbo-prop plane, or seaplane. What you need to keep in mind, is that seaplanes only fly in the day time and ideally you'd arrive in Male early/mid- morning to connect same day to your island resort.
The lounge itself has about 20-seats, bright and airy – to the St. Regis standard of course. There were already a handful of guests waiting when we arrived and it wasn't long to go before our scheduled flight was ready to depart.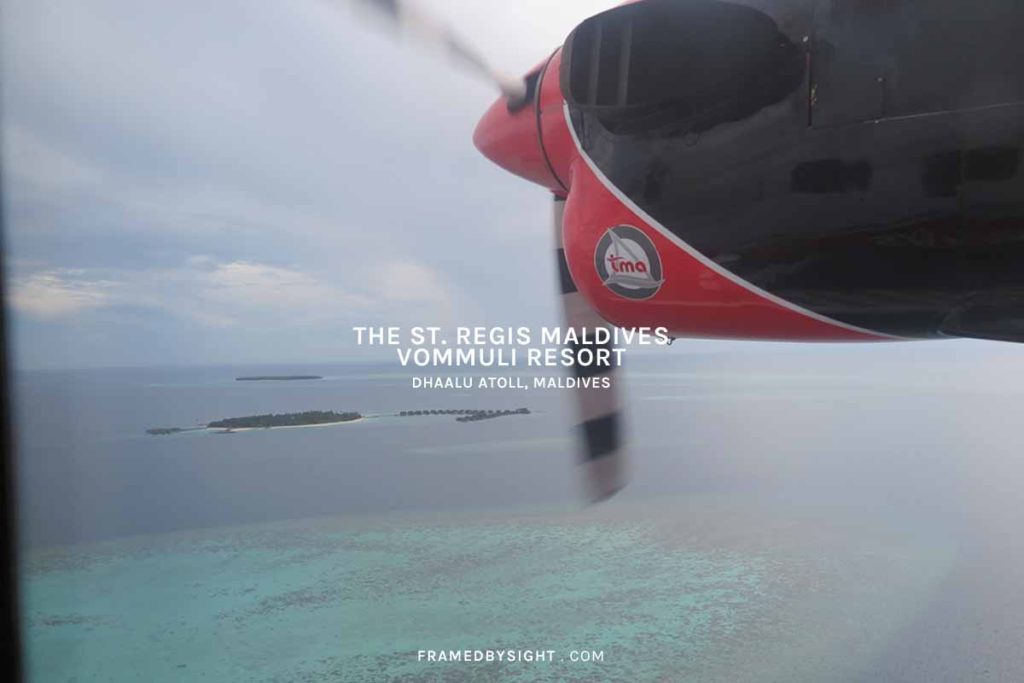 Located in the Indian Ocean, with a picturesque view from a small seaplane window en-route, The St. Regis Maldives Vommuli Resort slowly appears through the clouds beneath us. Each time we pass an island, I kept thinking, is it that one? But you'll see it straight away – the shape of the resort is just as the website depicts – outstretched overwater bungalows on one side and the famed Iridium Spa on the other.
Surrounded by blue waters and extensive marine life, The St. Regis Maldives Vommuli Resort represents just 9-hectares in size and it doesn't look overly large when seeing it from above. There's not another island within close proximity, so you're instantly left wondering how this island even came about? Fortunately too, it has its own seaplane docking area, so soon after your water landing you'll arrive comfortably onto dry land without the need for a boat transfer.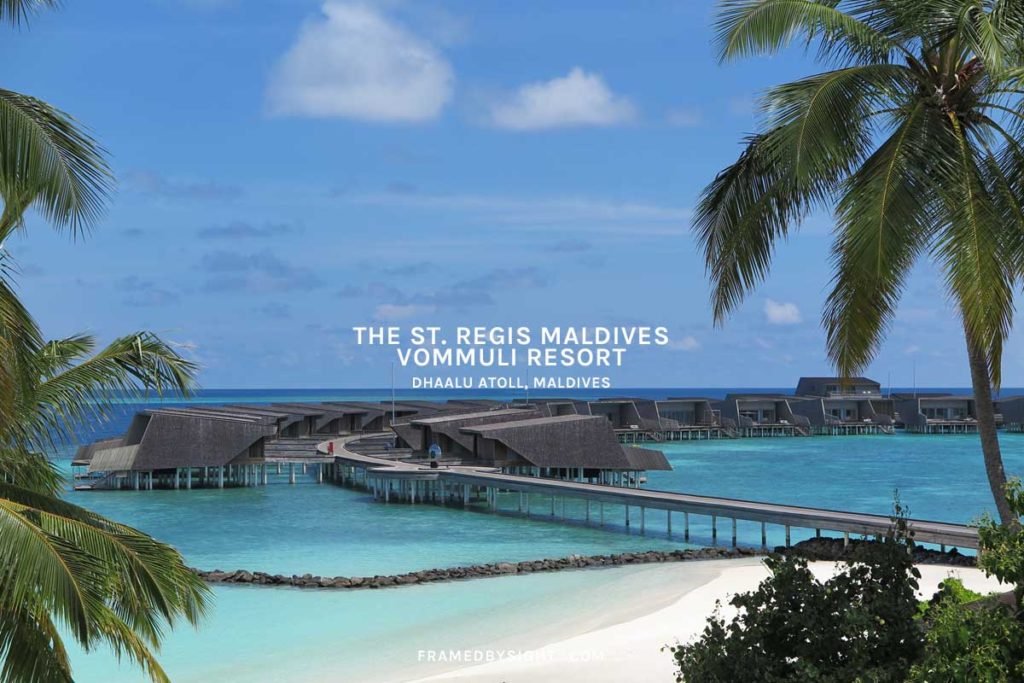 The St. Regis Maldives Vommuli Resort is one of the newer built hotels in the Maldives (having only opened in 2016), and every part of this stay feels fresh and modern, with many of the staff having come from other elite hotel chains across the globe to service this hotel.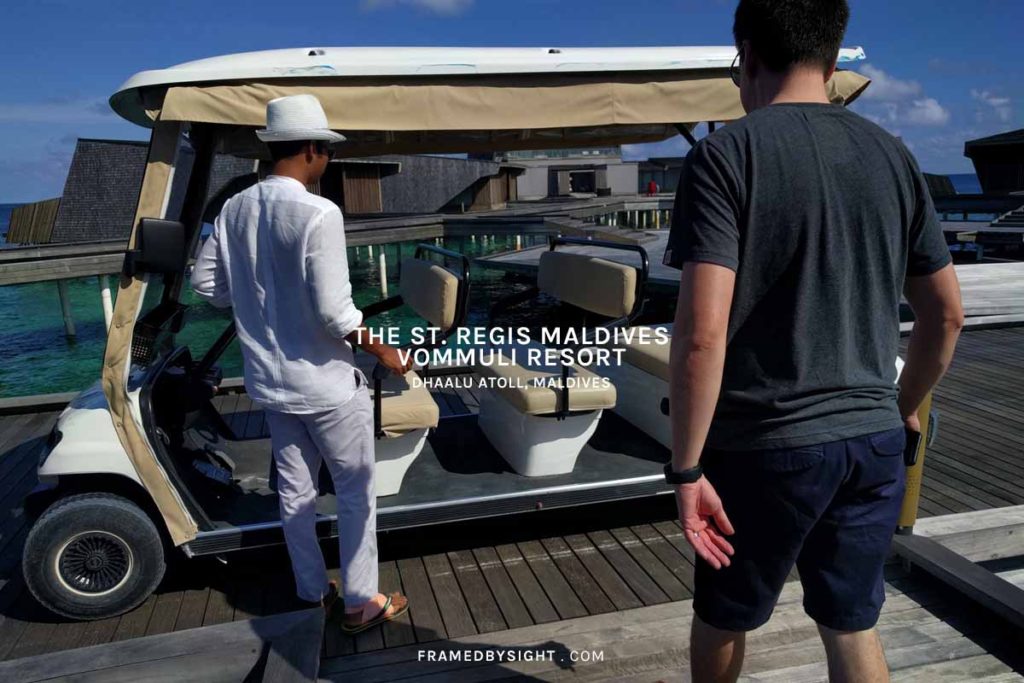 Transport around the island is with your personal butler (via a buggy), push bikes are at your own disposal parked at the entry of every bungalow, or you can simply travel on foot. There are no cars present, so everything is slow paced and you have plenty of time to soak in your luxurious vacation that awaits.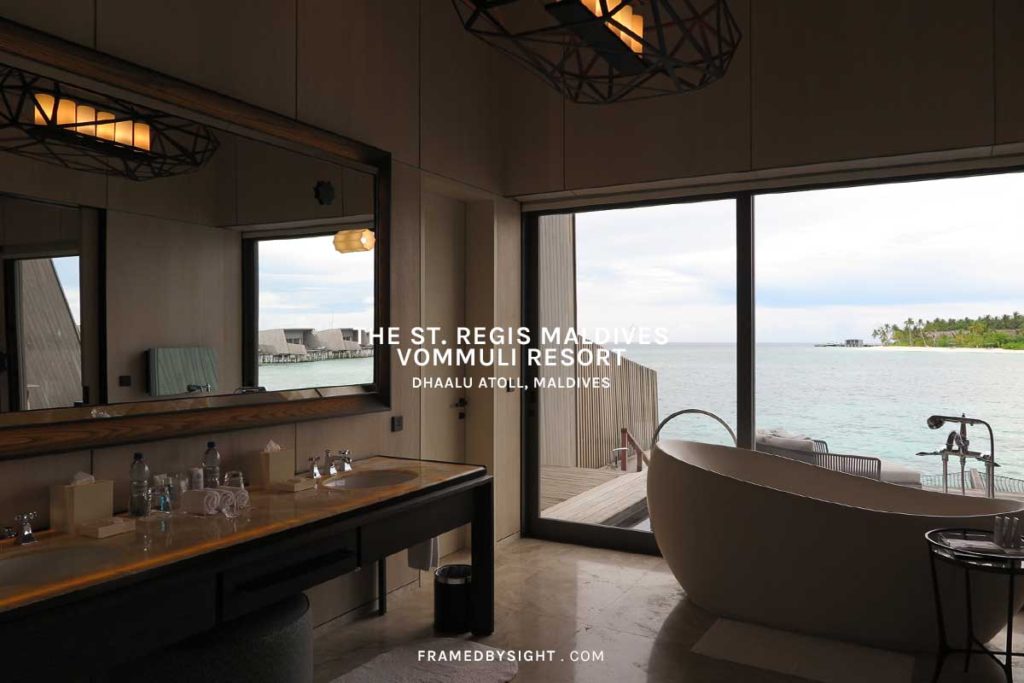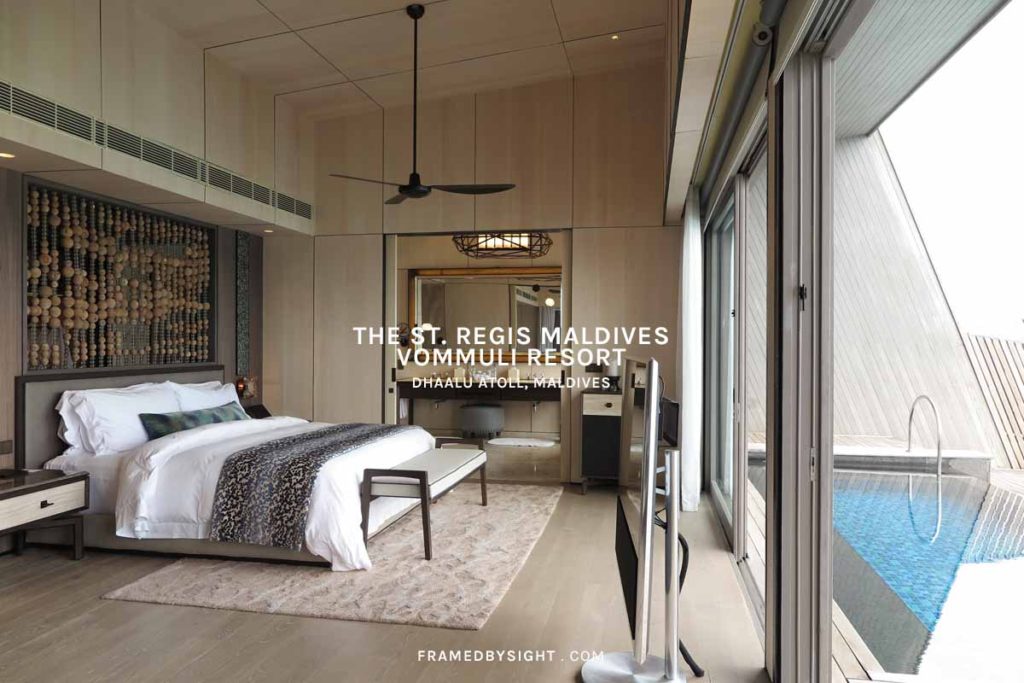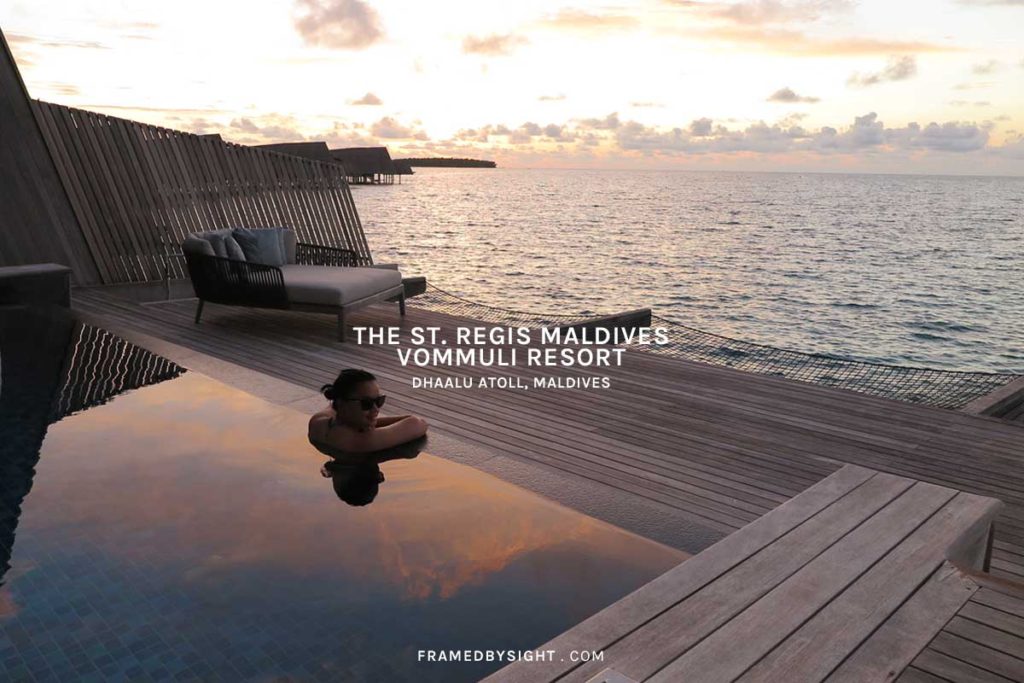 Our Overwater 1 Bedroom Villa with a private terrace and pool is absolute paradise – everything that you've dreamed of and more. At 182sqm, this bungalow offers ample space throughout; an oversized bathroom with separate bath and shower, a sitting area, an extensive walk-in closet, and a luxurious king-sized bed with a view through floor-to-ceiling windows overlooking the Indian Ocean. You also have an iPad beside your bed which controls the air-conditioning, lighting, TV, motorised blinds and room service.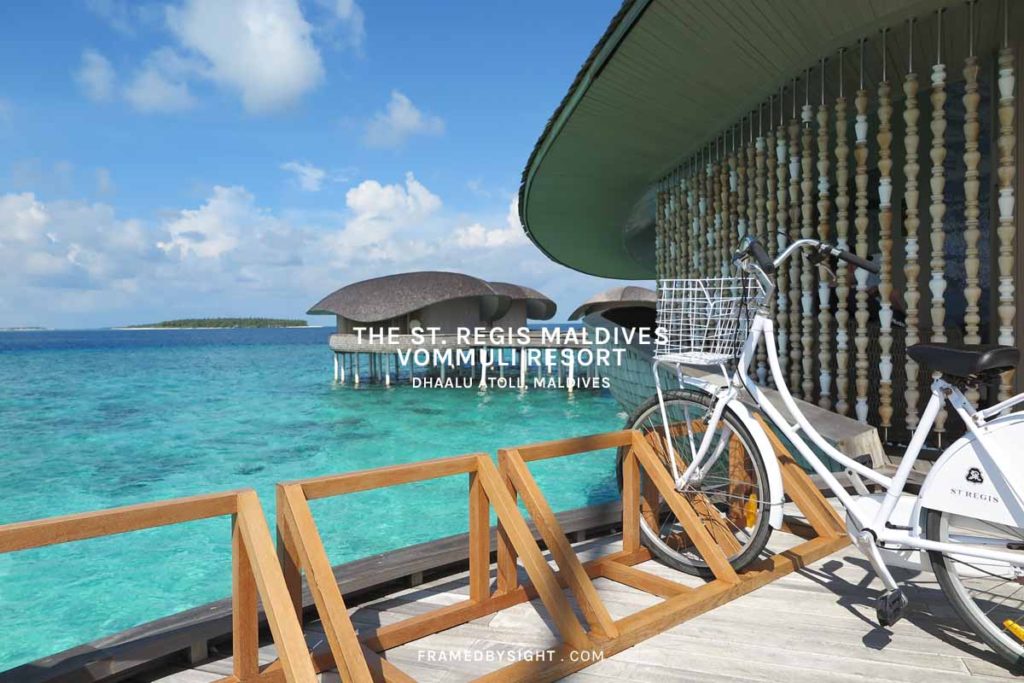 The Iridium Spa offers beautiful and indulging spa treatments with 6 private rooms available, and from above, the design layout is that of a lobster – you'll find throughout the resort, their architecture is inspired by sea creatures and the like. I'd highly recommend booking yourself in to a relaxing spa treatment during your stay as it is one of the best I've ever had (and I'm sure it will be for you too).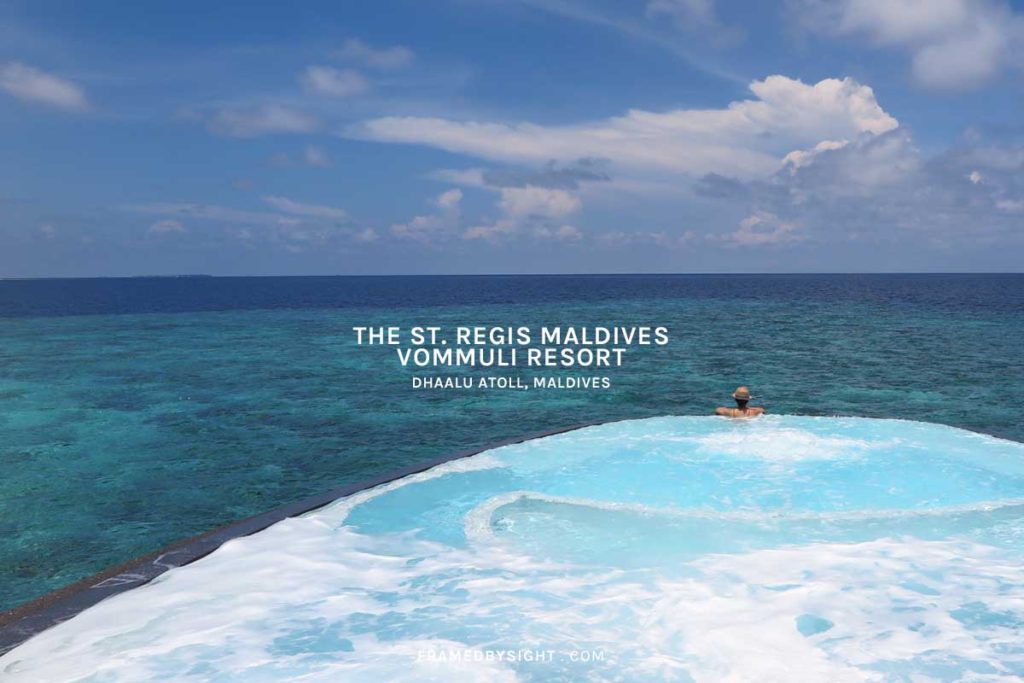 We also used the famous Blue Hole hydrotherapy pool which was amazing; heated seawater and whirlpool jets, with a ridiculous view out to nowhere – simply indescribable.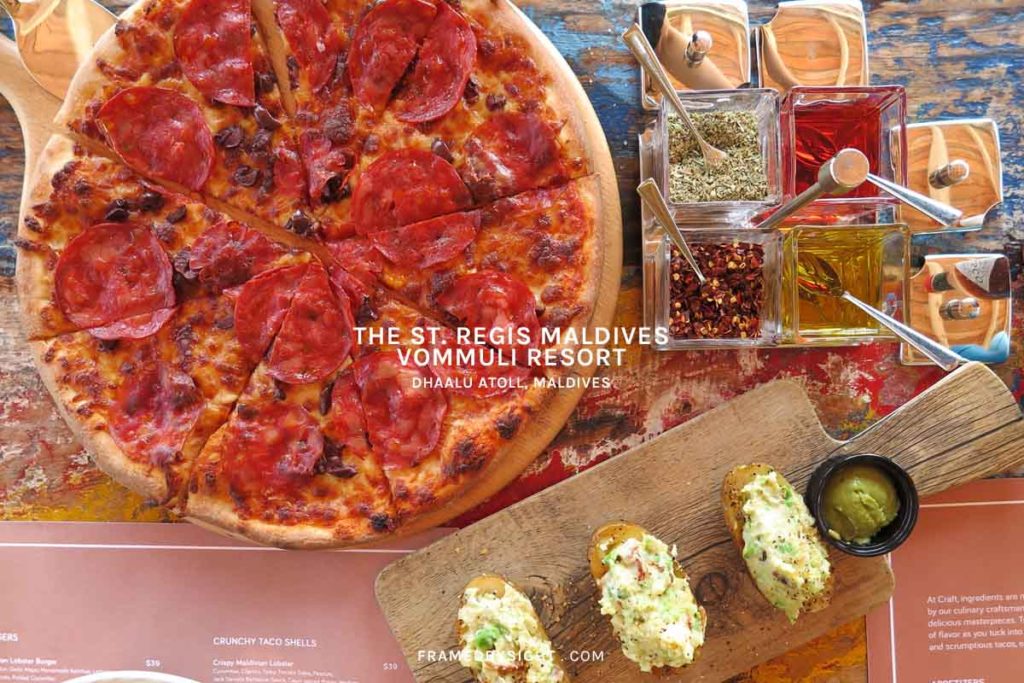 We didn't try all of the restaurants during our stay. That said there are six bars and restaurants on site, and one of those that we did try was Crust & Craft – a casual beachfront dining option and the perfect spot for a quick swim nearby the pool or the ocean. Burgers, tacos and handmade pizzas are on the menu, complimented with a juice or craft beer too. Enjoy the relaxing atmosphere with water views and dine with sand literally right under your feet.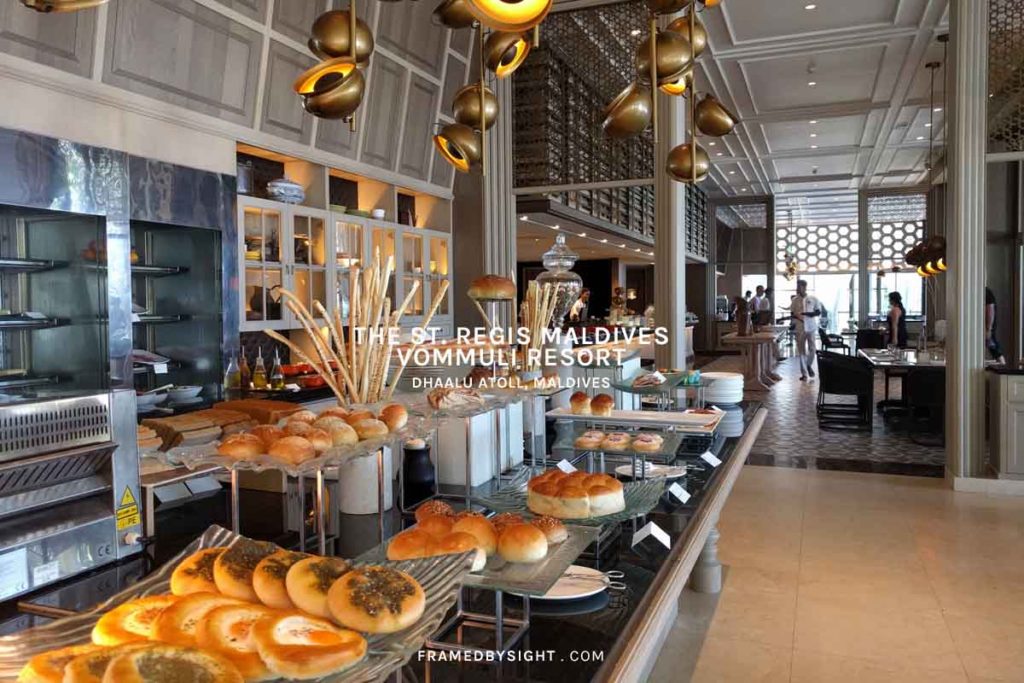 Alba is the perfect breakfast hub each morning and screams luxury at every turn – a very familiar face was Jika, morning greetings every day offering such a warm and friendly vibe, nothing was ever a problem either.
What surprises me is that fact that this is an island in the middle of the ocean – and how in the world did they create this resort? Its architecture blows my mind, the extensive breakfast menu available and to think I was transported more than 150km, I still can't comprehend how they built this place.
We also dined at Orientale one evening. Such an elegant open-air restaurant with a mix of Asian and Indian cuisine and a perfect spot to see the sunset.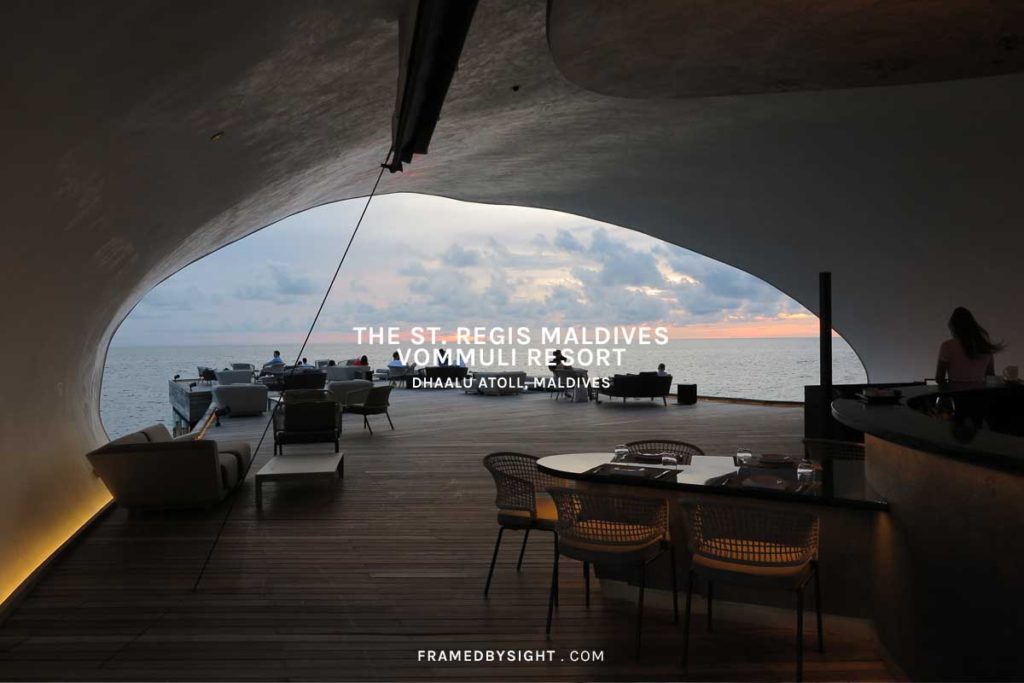 Now one of my faves is The Whale Bar – inspired and designed in the shape of whale shark.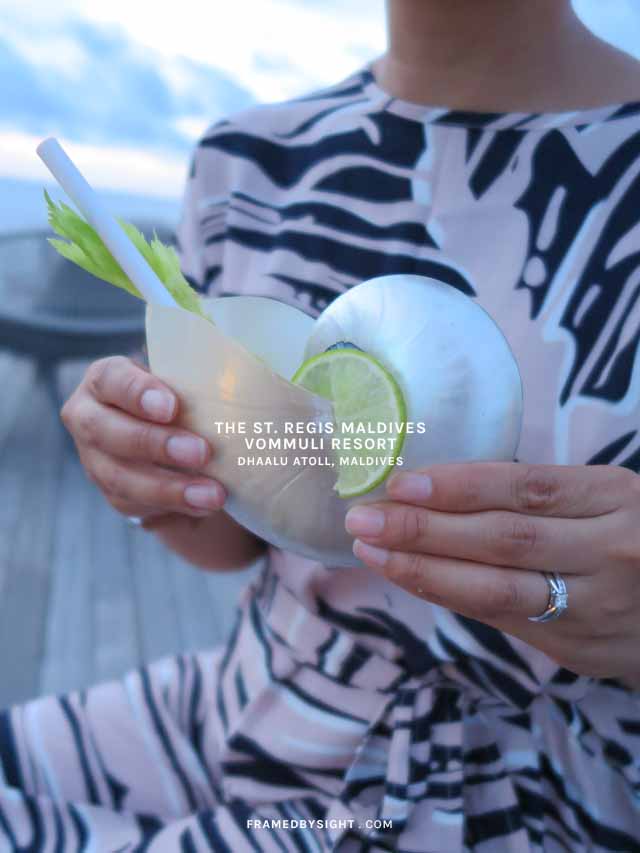 Make sure you try their signature cocktail "The Island Mary" and capture an evening sunset whilst surrounded by 360-degree water views. The tapas bar menu here is a little pricey, but what the heck, you're at a St. Regis hotel so enjoy the splurge. It's also a great spot for an evening night-cap before heading back to your room.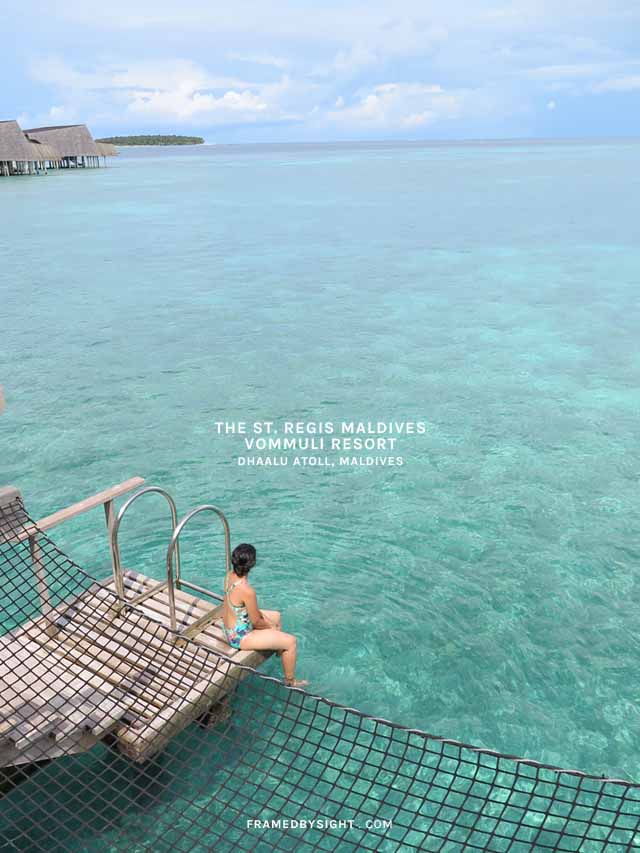 I still can't believe we finally made it to the Maldives and stayed at The St. Regis Maldives Vommuli Resort – it is everything I could have hoped for and more. I'd recommend considering a 4-5 nights stay. Whilst relaxation is in abundance, it's not easy to leave the island other than by taking a seaplane – and once you've tried most things available such as bike riding, snorkelling, jet skis (and other water sports), yoga, meditation, use of the fitness room and relaxing by the pool or at the beach each day, you do run out of things to do to keep you occupied.
That said, the staff are phenomenal, the service is with a positive attitude and a genuine smile every day, the resort and its maintenance is immaculate, and I could not fault our stay – I absolutely love The St. Regis Maldives Vommuli Resort. It's going to be very hard to top another location like this but it's one that I won't forget easily either.
Address
Vommuli Island, Dhaalu Atoll 13080, Maldives
---
---
.
11