Just 4 1/2 hours drive from Sydney, is the beautiful seaside town of Narooma. With a planned weekend away with friends and sunny skies all around, a bike ride along Narooma's coast is the perfect morning to be out and about.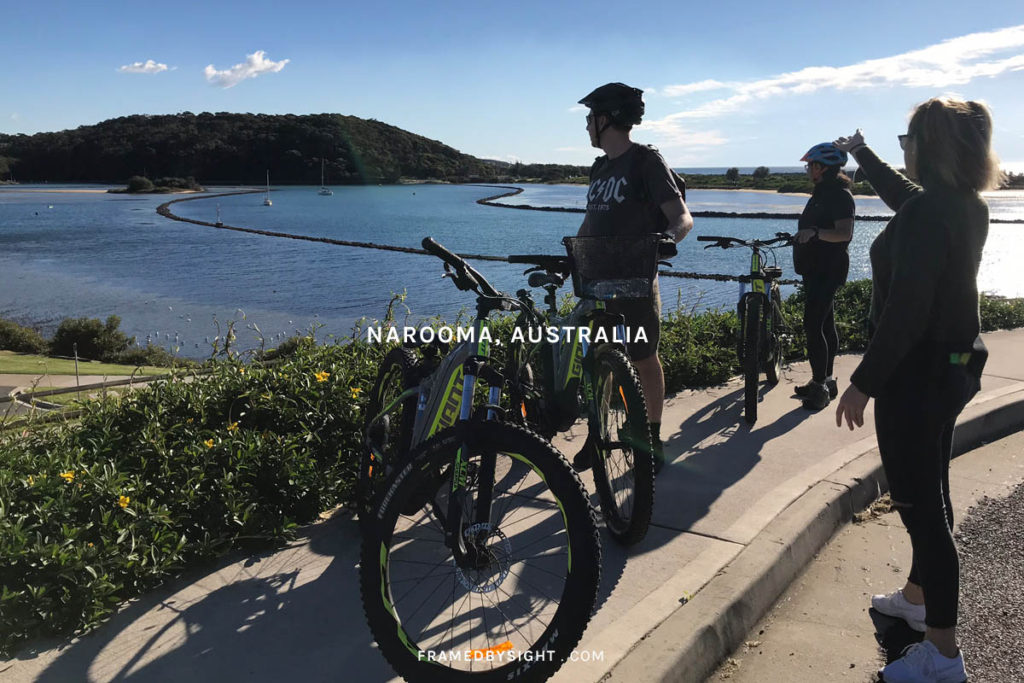 We hired bikes from Southbound Escapes on Campbell Street, Narooma. There's the option of standard mountain bikes or you can go all out with their electric bikes (e-bikes) which either option is quite affordable and a brilliant way to see the seaside town. Prices start from just AU$20 for two hours of mountain bike hire (i.e. only AU$10 an hour), or AU$40 for two hours for the e-bike hire – which is honestly a bargain for either option.
We ended up choosing the e-bikes and they're pretty cool once they get going. I have to admit, they're alot heavier in weight than a normal push bike, but whilst you're pedalling, the bike is doing all the efforts and you're pedalling ever so lightly.
The e-bikes operate the same way as a mountain bike with gears and a pedal assist control panel function on the handle bars. You basically adjust this the same way you'd adjust your gears and it's really noticeable on the uphill climbs. Once adjusted, you don't even notice you're on a hill since the bike is doing all the work for you – ahh, yes please.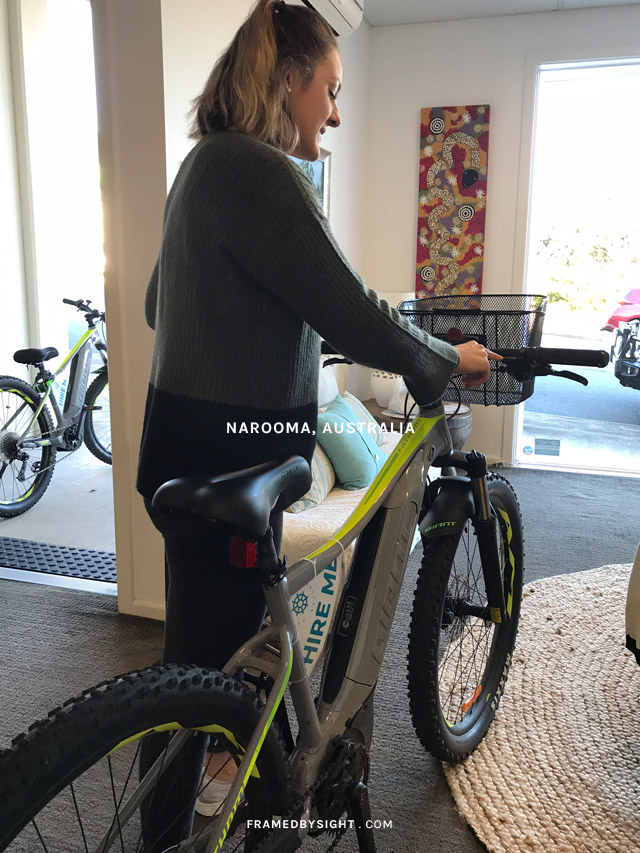 Coral-Lee assisted in fitting the bikes to our respective heights before we were off. She also took ample time to talk through the functions of the e-bikes. Some bikes also have cable locks if needed and the option of a front bike basket, handy for storing a small backpack on your ride. Your bike hire includes helmets and a bottle of water too so really, you just need to turn up on the day to collect the bike.
So where can you visit in Narooma with these you ask? Practically anywhere a bike is permitted. I'd suggest to start at Narooma Wharf. Here you might spot the home of large stingrays swimming near the water's edge. You can then visit Australia Rock and Bar Lookout before continuing back on to the cycling track towards Dalmeny.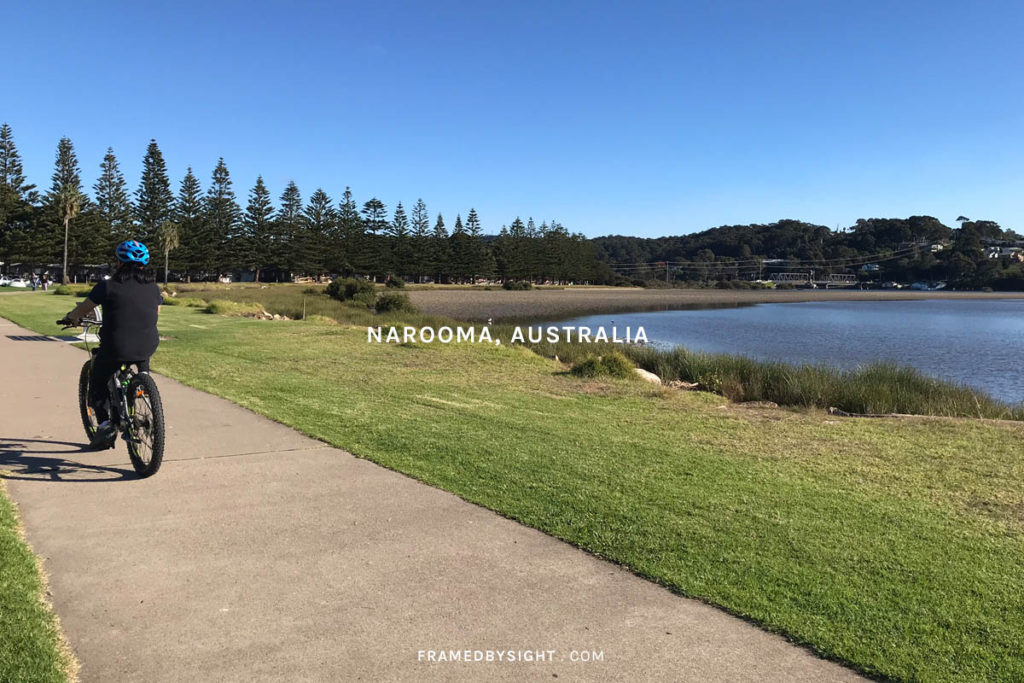 Whilst following the waters' edge right round, the cycling track continues towards the Mill Bay Boardwalk en-route. And wow, this is a beautiful attraction to cycle past. We actually stopped here for quite some time which is a great spot to rest by the water and admire the views.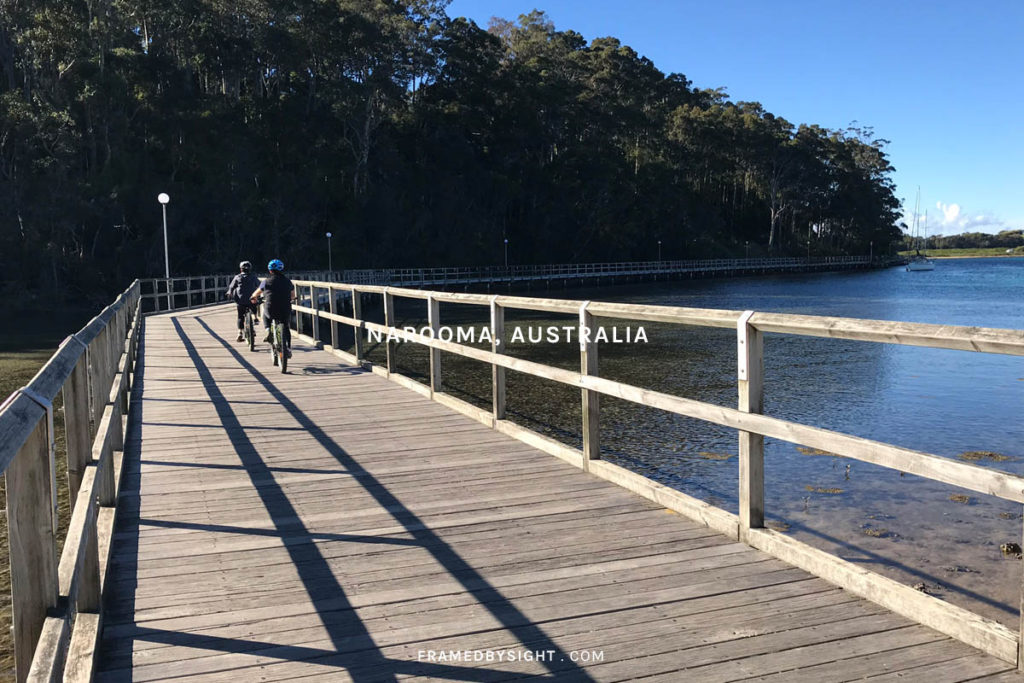 If you had two or more hours, you could continue cycling to Dalmeny which is a 21km round-trip from Narooma. However, as we had plans to visit the Mimosa winery same day, we didn't ride as long, nor as far as we had originally hoped. But, with gorgeous water views all around, it was still worth the ride and a great way to see the sights.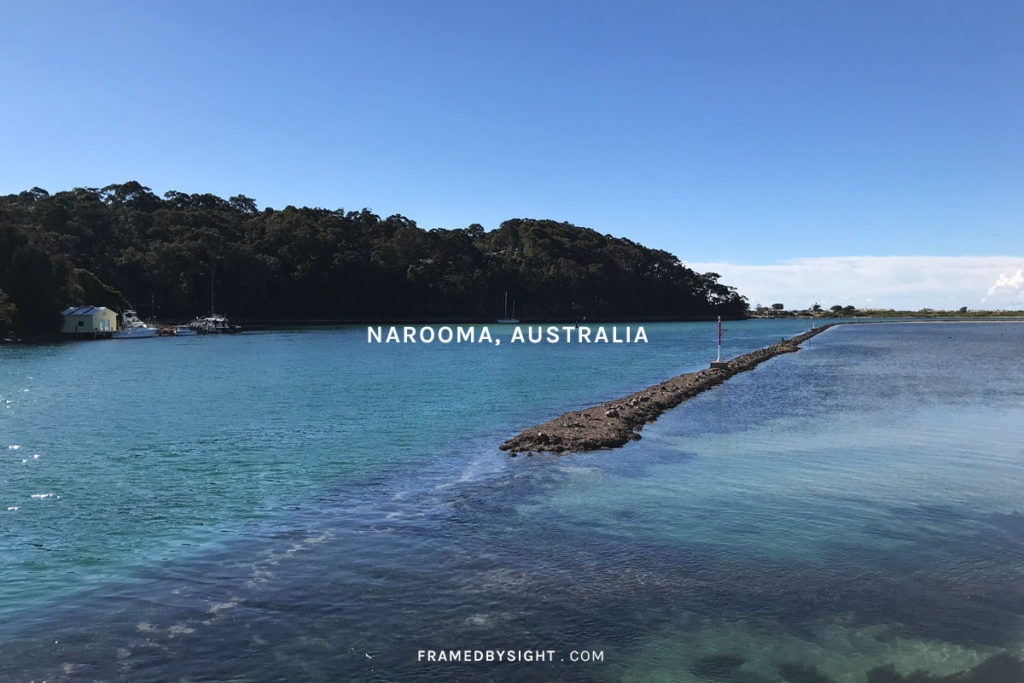 That said, I'd recommend to spend at least half-a-day with these hire bikes around Narooma. You can actually hire bikes for an extended time including multi-day hire as well, so it could be an option to do so if you have time on your side.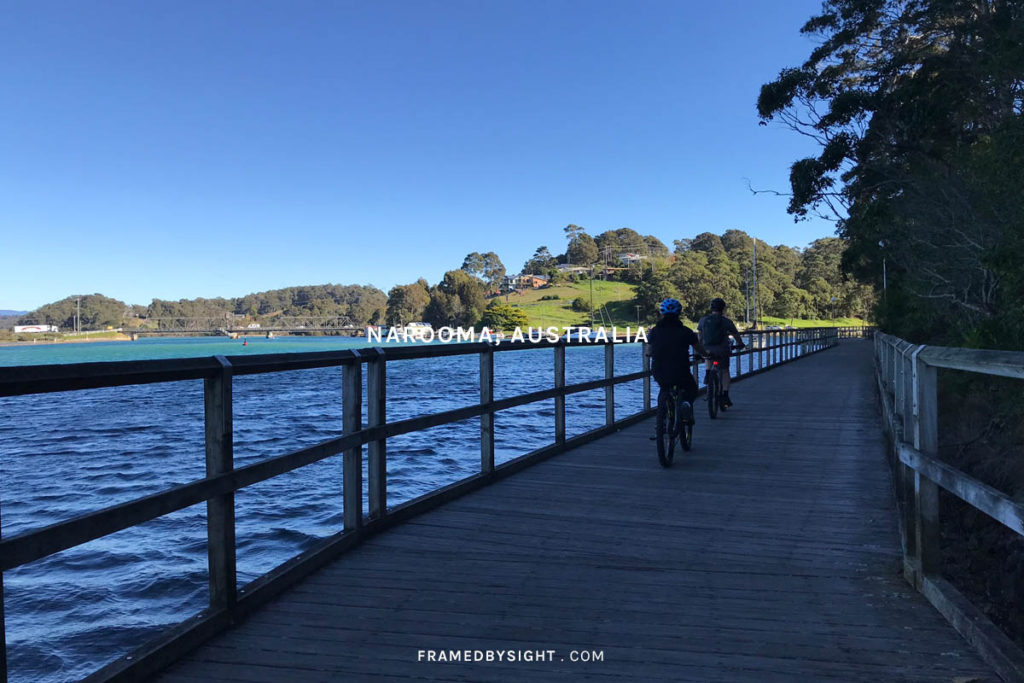 There's a lot to visit in Narooma and cycling around the area is easy to do with plenty of spots to stop along the way. The team at Southbound Escapes can provide you a number of recommendations, so do ask if you're not sure of where to go. You'll be pleasantly surprised with all that is available in the heart of Narooma.
Address
89 Campbell Street, Narooma, New South Wales, Australia 2546
8