It's time to celebrate my floofs' birthday and whilst I don't want to celebrate with an extravagant dog party, Kenji (my furbaby) has been such a great addition to our family since we re-homed him, that he deserves it!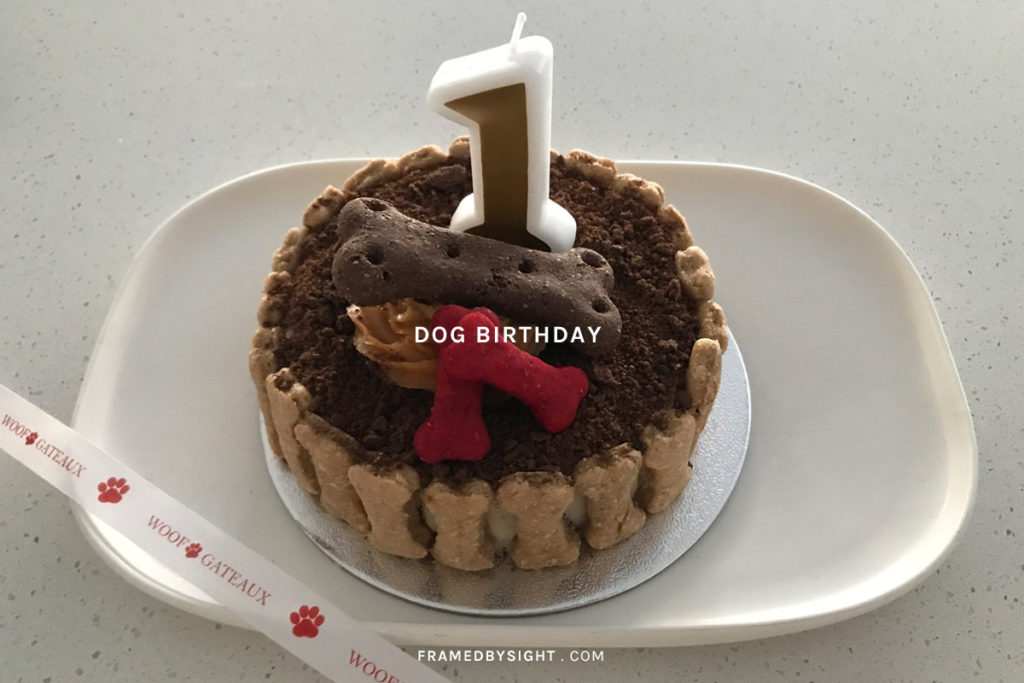 In search for a dog cake, I stumbled upon Woof Gateaux, a dog friendly bakery, available for delivery throughout most of Sydney. And boy, what a selection to choose from. I thought it'd just be a handful of options, but no, there's an extensive range of pet friendly birthday cakes and baked goods to celebrate your pet special occasion.
Imagine edible printed cookies, 5″ single and two-tier dog cakes, personalised cakes, pupcakes (similar to that of cupcakes – pet friendly of course) or dohmuts (just like human doughnuts but for dogs). I'm drooling on my dog's behalf, trying to make a quick decision for him, but I know he will absolutely love whatever I choose regardless of how big or small his cake is.
So I opt for the 5″ Mutt cake which looked like the perfect size for my pooch. When it arrived though, I knew he couldn't eat the whole cake – but like any birthday, a slice is all you need, right? Or, you can invite a few other pooch pals over if you want to celebrate with friends.
I was wondering if these birthday cakes are actually dog friendly, healthy and easy to digest. And guess what? You'll be pleased to know all cakes from Woof Gateaux are sugar and dairy free. You can choose from raw mince (lean kangaroo, turkey or veal) or cooked cakes which are made of a carrot, honey, whole wheat flour, honey and eggs. The pupcake option also has peanut butter and honey, topped with sugar and dairy free frosting.
Was my boy happy? You betcha!
Did he eat the whole cake? No, we didn't let him (but he easily could have).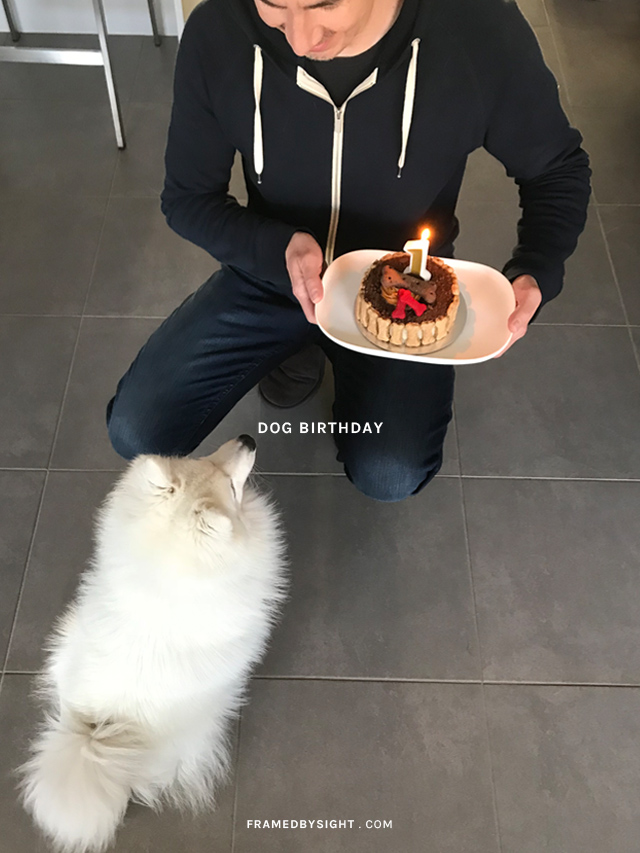 For those that have a furbaby cat, Woof Gateaux also supply cat cakes in either raw turkey base or cooked carrot and honey base; with tuna, mackerel and crab biscuits, topped with fresh shrimp and sugar and dairy free frosting.
With dog or cat cake deliveries available across most of Sydney (additional fee), your treats can be at your doorstep as far as Cronulla, Liverpool, Parramatta, Hornsby and Narrabeen. It arrives just as a normal cake would, packaged in a standard cake box ready for the celebrations to begin.
Woof Gateaux was such a great find and for pawrents who know how much joy your furbabies bring, it's such a nice reward to be able to enjoy their birthday milestones too.
Address
Waterloo, New South Wales, Australia 2017
20