Hunt down this food truck in Sydney when it becomes available. OMG. You won't be disappointed when you find it, as Mate Burger makes you drool at every corner of your lips. If you love Filipino food as much as I do, this is the fancier way of eating all those juicy, crunchy, flavours wrapped up in burger goodness, or smothered on top of hot chips – in lieu of good old white rice.
Who would have thought I would find pure joy in eating burgers and fries with Filipino food?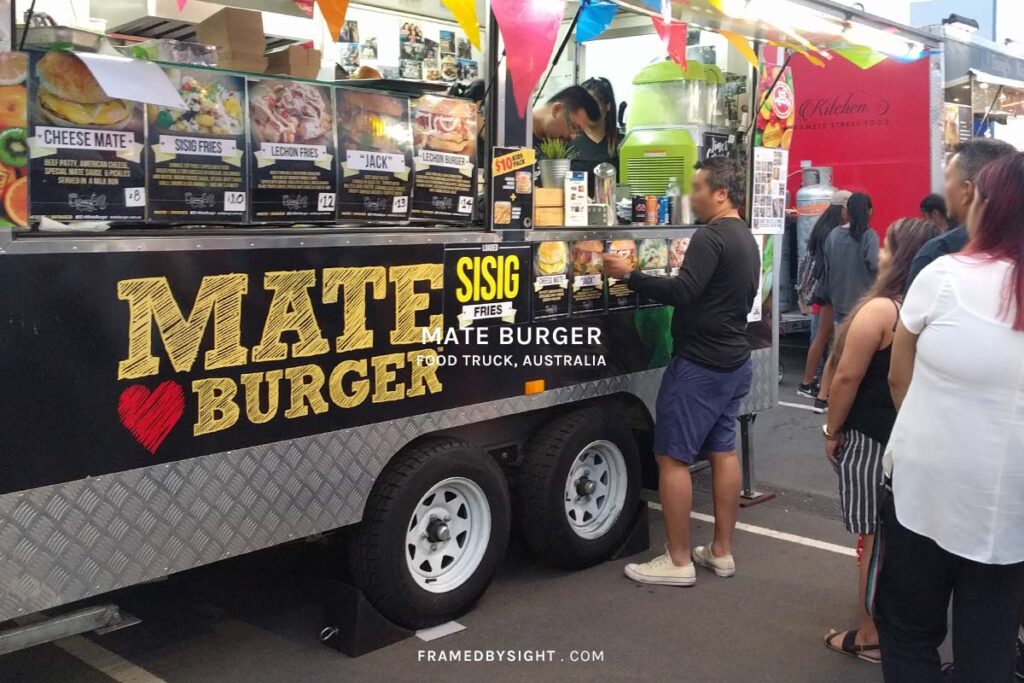 On first impressions, Tim (my husband) was a little more reserved in trying this. But he also knows, when Filipino food is part of the equation, he's willing to give it a go. With an average Google rating of 4.4-stars (out of 5), by more than 180+ reviews, the team at Mate Burger are onto something good – I love it, the public love it, so they're definitely onto a winner.
Imagine a Filipino burger menu includes the likes of an Ensaymada Burger, FFC (Filipino Fried Chicken) Burger and Lechon Burger to name a few. Let's just say, it's delicious.
Or you can even try Lechon or Sisig fries. Sisig who you ask? Chopped pork, sprinkled with fresh chilli and spices, a dash of calamansi, diced onion, and sauce. Gah, I love Filipino food and every time it makes an appearance, you know I'll come looking for it.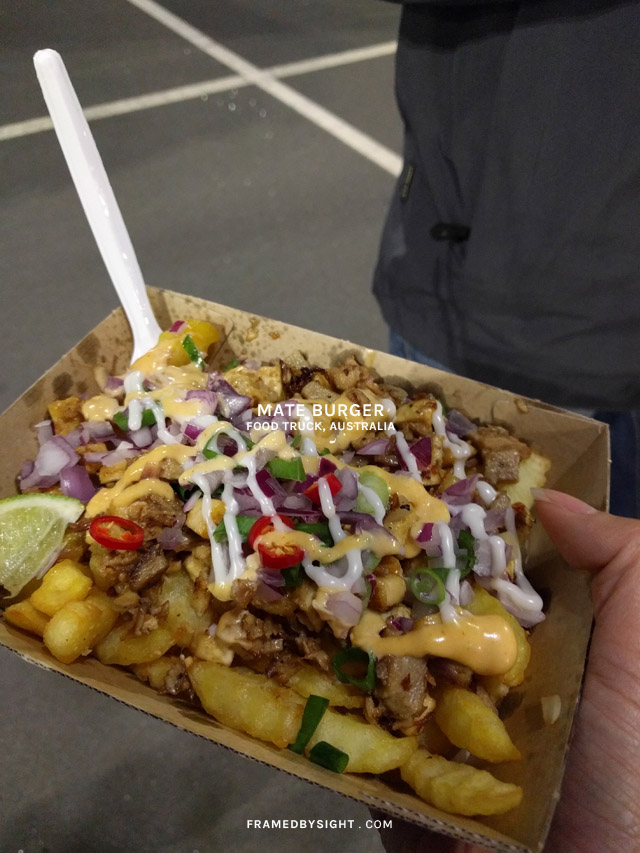 For anyone that lives local, Mate Burger offers a takeaway and eat-in restaurant located in Mount Druitt, open Wednesdays to Sundays, from 12pm. So if you can't find their food truck on display at a food truck event, you can always head to the Mate Burger restaurant too.
Mate Burger I wish you were closer to my house – as I'd visit you all the time!
Address
Shop 1B Mount Druitt Road, Mount Druitt, New South Wales, Australia 2770
–
Uber Eats and Menulog home delivery
If you live within close proximity of Mate Burger Mount Druitt, using an Uber or Menulog account, you can order directly from the Mate Burger menu and request delivery straight to your door.
8